WLIW21 and PBS offer regular, in-depth reporting on the coronavirus pandemic's COVID-19 cases and the vaccine rollout and distribution, as well as repercussions on employment, social services, the economy and politics. Here is the most recent information from infectious disease doctors and medical professionals, government officials, and journalists who cover news about COVID-19 and its impacts. This page will be updated as reporting continues.
Recent COVID News and Numbers
Click for National, State, and County Hotlines and Resources
See COVID-19 Vaccine questions and direct links to official New York, New Jersey and Connecticut sites with the most up-to-date information.
Starting Friday, April 23, sixteen New York State mass vaccination sites will accept walk-in appointments for New Yorkers age 60 and older; that includes SUNY Old Westbury and Suffolk CCC – Brentwood on Long Island. See all sites.
Mayor Bill De Blasio announced last week that New York City-run vaccine sites no longer require an appointment for New York City residents age 50 and older; companions accompanying them who are also eligible may also receive the vaccine.  New York City pdf form listing addresses by borough.
PBS NewsHour Reports
PBS NewsHour is broadcast weeknights at 7 p.m. and weekends at 6 p.m. and streams live. Listen to half-hour broadcasts on 88.3 WLIW-FM weeknights at 6 p.m.
April 23: Fauci on Brief J&J Pause, "Breakthrough" Infections and More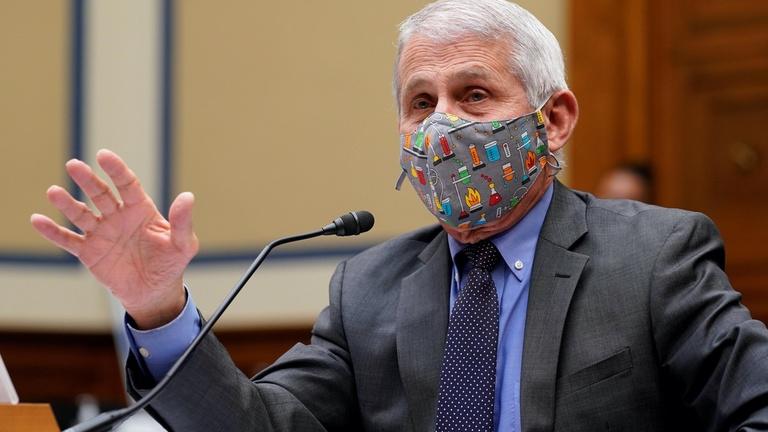 Dr. Anthony Fauci, the Director of the National Institute of Allergy and Infectious Diseases and Chief Medical Adviser to President Joe Biden, joins Judy Woodruff to discuss the effect of the Johnson & Johnson vaccine pause on U.S. inoculation numbers, post-vaccine "breakthrough" infections, and how the country plans to deliver more shots to people both at home and abroad.
April 22: Pandemic Pollution: Disposable Masks Are Hurting the Earth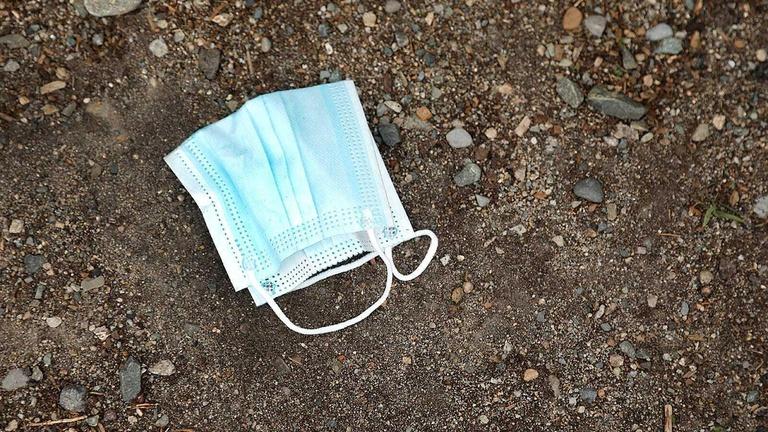 As the world has become hyper-hygienic since the pandemic began, plastic is playing an oversized role in the world's environmental problems. This Earth Day, Stephanie Sy looks at how many of the single-use pandemic items are piling up in our landfills and in our environment.
April 19: Americans 16 and Up Now Eligible for COVID-19 Shot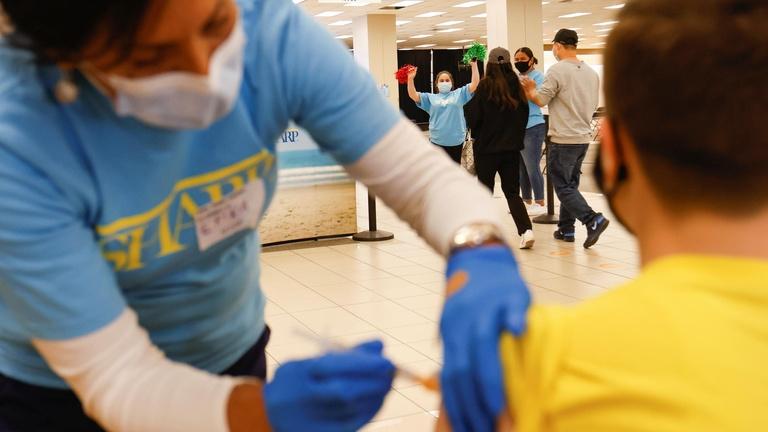 In our news wrap Monday, everyone over the age of 16 in the United states is now eligible for a COVID-19 vaccination. India, meanwhile, reported nearly 274,000 new cases as New Delhi went under a one-week lockdown to try to stem the spread of the virus.
April 17: What Are My Chances of Hospitalization After Vaccination?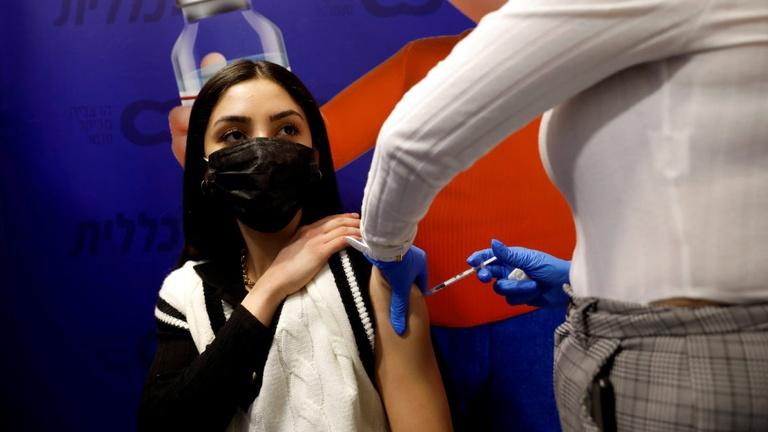 Johnson & Johnson shots continue to be on pause as health officials investigate extremely rare side effects; Moderna and Pfizer vaccination appointments are becoming easier to snag in many states; and what scientists are learning about the vaccine's efficacy against variants and 'breakthrough infections.' ProPublica reporter Caroline Chen joins Hari Sreenivasan to discuss.
Amanpour and Company
Amanpour and Company airs Monday – Friday at 11 p.m.; repeats at 4 p.m. Watch broadcast or livestream.
MetroFocus Interviews
MetroFocus airs weeknights at 6 p.m. (see schedule for late-night and weekends) and livestreams; listen weeknights on 88.3 WLIW-FM at 11 p.m..
NJ Spotlight News with Briana Vannozzi
NJ Spotlight News provides daily reporting on the coronavirus in New Jersey, as well as newsletters.
April 23: How many people get COVID-19 After Being Vaccinated?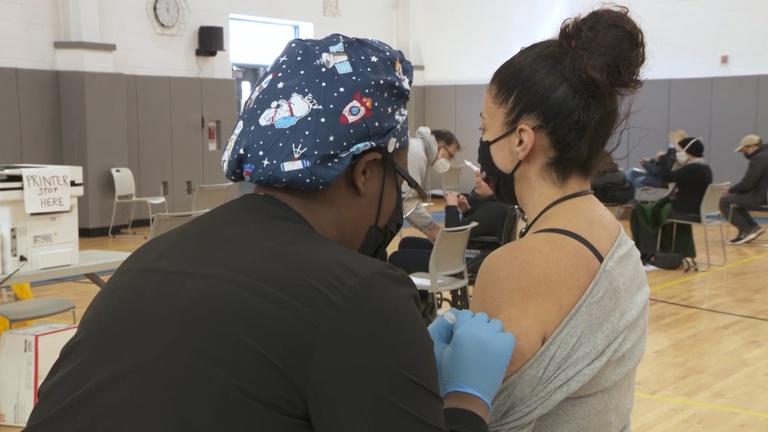 A South Jersey realtor explains how the virus found him, even after a dose of Pfizer. Studies show it's rare, but cases of COVID-19 breaking through vaccine immunity are probably more common than we know.
April 22: Is NJ Finally Turning the Corner on the Pandemic?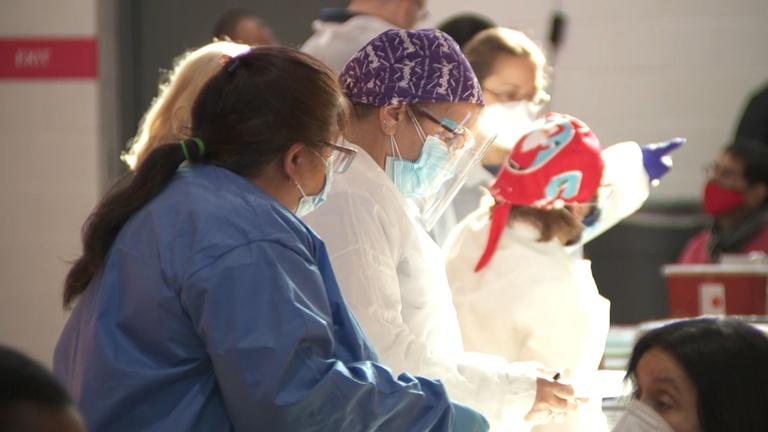 Numbers of COVID-19 cases are trending downward in New Jersey but demand for vaccinations also appears to be dwindling. Health officials claim that both numbers mark turning points: first, that getting shots in arms is helping to ward off infectious coronavirus variants and beat the virus; and, second, that reaching herd immunity could get a bit tougher.
April 21: Princeton University Will Require Vaccines for Students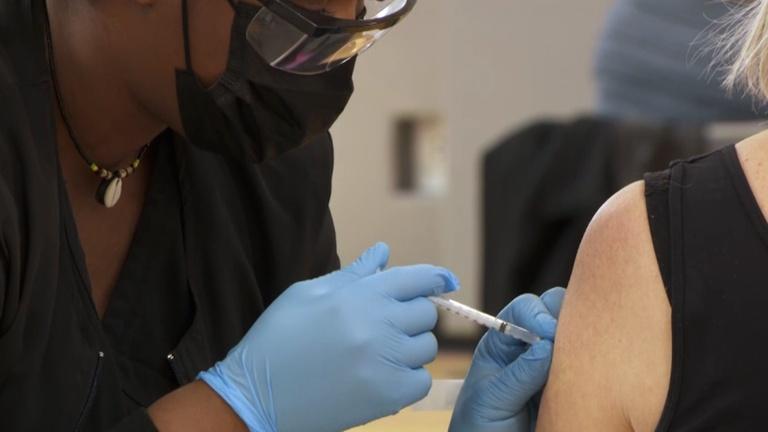 The Ivy League school says COVID-19 vaccines will be required all undergrad, graduate and international students. But medical and religious exemptions will be allowed.
April 20: Lawmaker Says Vaccine Passports Could Lead to Discrimination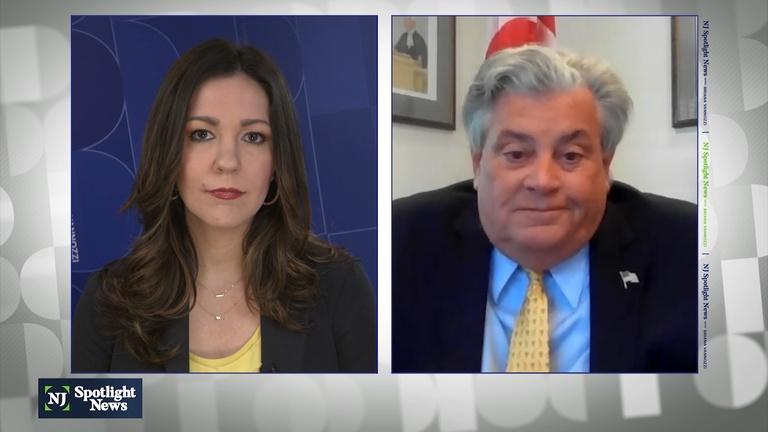 There's no formal proposal to require a COVID-19 vaccine passport in New Jersey, but one Republican lawmaker is already seeking a ban on its use. Sen. Jim Holzapfel (R-Ocean) introduced a bill Monday that would block any public or private entity from asking for someone's vaccination status.
April 20: Pause on J&J Shots Slows Some NJ COVID-19 Vaccinations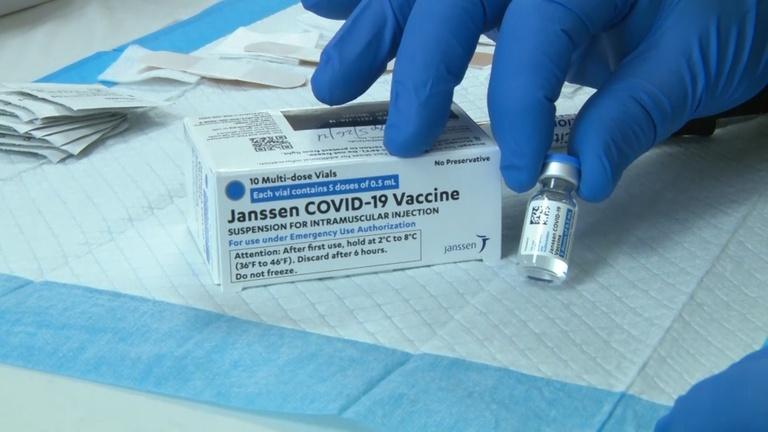 As J&J's paused COVID vaccine awaits judgement in the U.S. due to rare but severe side effects, some NJ programs that depended on the "one-and-done" dose have also put their vaccination outreach on hold.
April 20: J&J Reports $100M in First-Quarter COVID-19 Vaccine Sales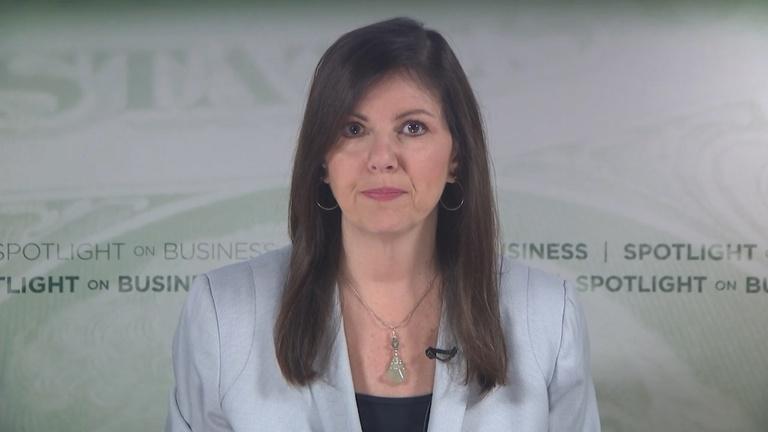 The disclosure was made in its quarterly earnings report, which also showed the New Brunswick-based company's revenue and earnings beat expectations. Johnson & Johnson said that it's working to restore confidence in its vaccine.
April 19: Ages 16 and Up Now Eligible for Pfizer Vaccine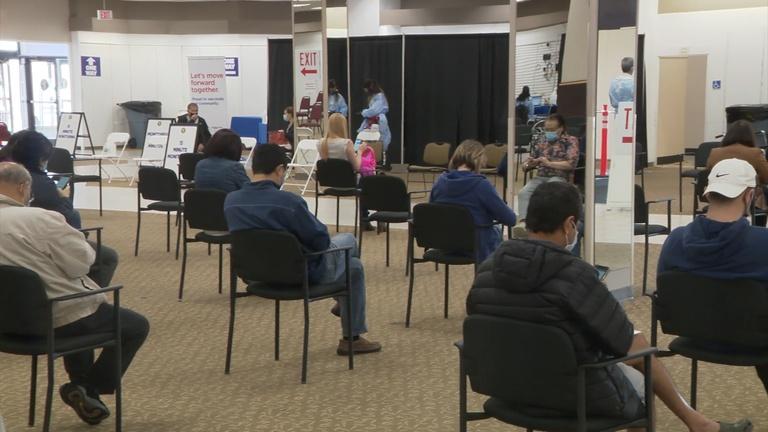 Anyone aged 16 and up in New Jersey is eligible for vaccination as of Monday. Experts point to young people as the leading spreaders of COVID, and to rising hospitalization numbers among this population.
Hotlines and Information
National: Centers for Disease Control and Prevention (CDC)
The CDC's Coronavirus Disease (COVID-19) page includes links to national case reporting, symptom information, advisories by health condition and occupation, and more.
For those who are fully vaccinated, the CDC offers guidelines of behavior and safety precautions.
New York State
NY State Hotline: 888-364-3065
For all New York State updates and announcements from Governor Andrew Cuomo, see the state COVID site.
The Excelsior Pass is a free and voluntary mobile app platform for businesses and individuals that can be used to easily access secure proof of a recent negative COVID test or vaccination.
COVID-19 Testing
As of April 1, there will be 25 more low-cost, rapid testing locations for COVID-19, made possible by a public-private partnership in New York. Testing providers in the network must make rapid tests available for no more than $30, provide participants with their results within 30 minutes, offer a way for people to schedule in advance and report the results to the state. Find a test site and make an appointment.
Vaccine Distribution
The state documents its vaccination distribution through a vaccine tracker that includes first and second doses given.
In New York State, all state-run vaccination centers require an advance appointment. Make one via the 'Am I Eligible' website or call the state's COVID-19 Vaccination Hotline 1-833-697-4829.
Those 16 and older who live, work or study in New York are now eligible for the vaccine in New York.
See the state site for community vaccination site information and foreign language documents.
Long Island's mass vaccination sites include:
SUNY Old Westbury
Clark Center – Gate C
Store Hill Road and Cherry Road
Old Westbury NY 11568
SCCC Brentwood
Suffolk County Community College
Suffolk Federal Credit Union Arena
1001 Crooked Hill Road
Brentwood, NY 11717
Southampton
SUNY Stony Brook Southampton Campus
70 Tuckahoe Road
Southampton, NY 11968
Starting Friday, April 23, walk-in appointments for New Yorkers age 60 and older are available at SUNY Old Westbury and Suffolk CCC – Brentwood.
Nassau County
Text COVID19NC to 888777 to get updates on Coronavirus in Nassau County on your mobile device.
Nassau County Coronavirus Hotline: 516-227-9570
Nassau County COVID-19 information and resources. The site updates its data on cases, deaths, hospitalizations, number of ventilator patients and discharges daily at 5pm.
Nassau County maintains a map with number of cases by community.
Vaccine Appointments in Nassau
The Nassau County vaccine appointment website offers ways to schedule appointments for specific sites or distributors, including Nassau Coliseum. Go to: www.nassaucountyny.gov/vaccine
Nassau County vaccine information.
Nassau County residents can also use the New York State site to find a vaccine appointment. Go to 'Am I Eligible' website or call the state's COVID-19 Vaccination Hotline 1-833-697-4829.
Eligible veterans can call 516-572-6565 to schedule a vaccine appointment in Nassau County.
Suffolk County
Text COVIDSUFFOLK to 67283 to get updates on Coronavirus in Suffolk County on your cell phone.
Call 1-888-364-3065 with questions about travel and symptoms.
Suffolk County COVID-19 information and resources, including daily reports of deaths, cases, and cases by county.
Vaccine Appointments in Suffolk
The Suffolk County vaccine appointment website offers ways to schedule appointments for specific sites or distributors. Go to: www.suffolkcountyny.gov/vaccine
Suffolk County residents can also use the New York State site to find a vaccine appointment. Go to 'Am I Eligible' website or call the state's COVID-19 Vaccination Hotline 1-833-697-4829.
Remote Learning Resources from WNET Education
WLIW21 is the home of a weekday broadcast block starting at 8 a.m. Grades 3K-Grade 2 are served by Let's Learn!, followed by a NJTV Learning Live lesson for 3rd graders at 10 a.m., 4th graders at 11 a.m., and 5th graders at 12 p.m.
Broadcast schedules on WLIW21, WLIW World and PBS Kids were developed to help schools and districts bridge the digital divide and provide equitable access to learning for all students at home, regardless of access to the internet or computers.
Help keep students learning at home with tools for parents and educators on WNET's Education site. All resources are free and standards-aligned.