WLIW21 and PBS offer regular, in-depth reporting on the coronavirus pandemic's COVID-19 cases and the vaccine rollout and distribution, as well as repercussions on employment, social services, the economy and politics. Here is the most recent information from infectious disease doctors and medical professionals, government officials, and journalists who cover news about COVID-19 and its impacts. This page will be updated as reporting continues.
Recent COVID News and Numbers
Click for National, State, and County Hotlines and Resources
See COVID-19 Vaccine questions and direct links to official New York, New Jersey and Connecticut sites with the most up-to-date information.
Mayor Bill De Blasio announced last week that New York City-run vaccine sites no longer require an appointment for New York City residents age 50 and older; companions accompanying them who are also eligible may also receive the vaccine. New York City pdf form listing addresses by borough.
Beginning Thursday, April 29, all New York State mass vaccination sites will welcome eligible New Yorkers for walk-in, first-does vaccinations on a first-come first-serve basis for all.
Frontline: The Virus That Shook the World: Monday
Stream the two-part series at wliw.org/programs/frontline.
Part 2 Airs Wednesday, April 28 at 1 a.m.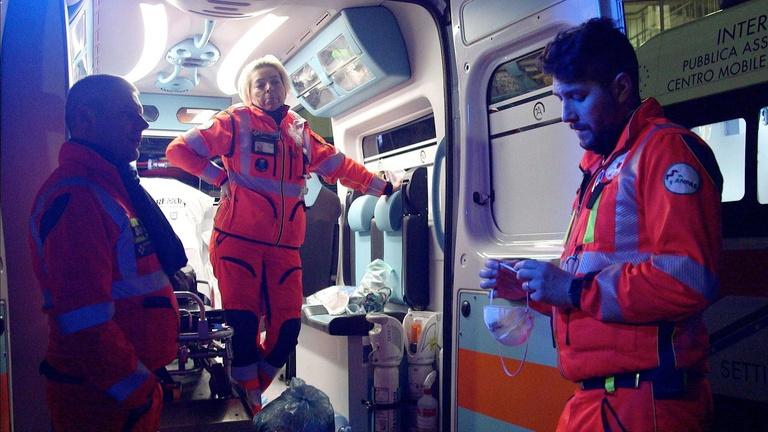 Gain a broader understanding of the first year of the coronavirus pandemic through the eyes of people all over the world. Filmed in 21 countries and featuring personal video, the two-part special traces the pandemic's path around the globe through the stories of people experiencing it, showing how responses to the disease that has now killed more than 3 million people have differed across culture, race, faith, and privilege.
PBS NewsHour Reports
PBS NewsHour is on weeknights at 6 p.m. and weekends at 6:30 p.m. on broadcast and livestream. Listen to half-hour broadcasts on 88.3 WLIW-FM weeknights at 6 p.m.
April 30: The Challenge of Vaccinating Hesitant Texans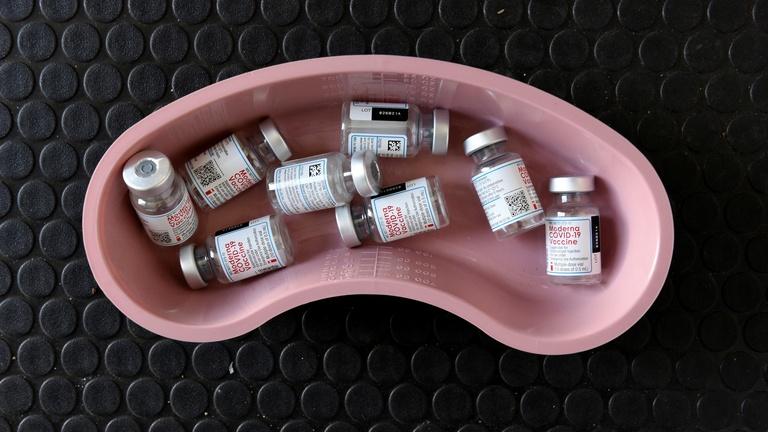 More than 575,000 Americans lost their lives to COVID-19. Although more than half of all U.S. adults have received at least one dose of a vaccine, there are still challenges to getting people to take the shot, especially in Texas. William Brangham explores the complexities behind the decrease in demand with a Galveston County local health authority, Dr. Philip Keiser.
April 27: Understanding the CDC's Post-Vaccine Guidance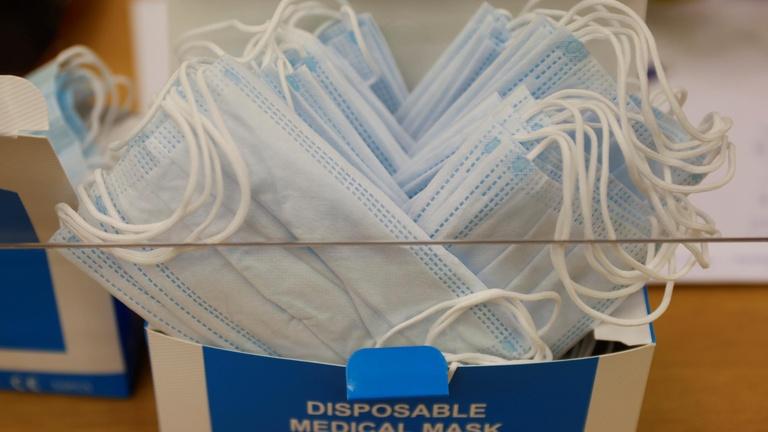 The CDC announced new guidance about wearing masks today, specifically when masks are no longer needed outside for vaccinated people. The latest recommendations maintain important warnings about masking indoors and in crowds outside. To understand more about this revised guidance and what's safe post-vaccination, Judy Woodruff speaks to Dr. Richard Besser, the former acting director of the CDC.
April 23: Fauci on Brief J&J Pause, "Breakthrough" Infections and More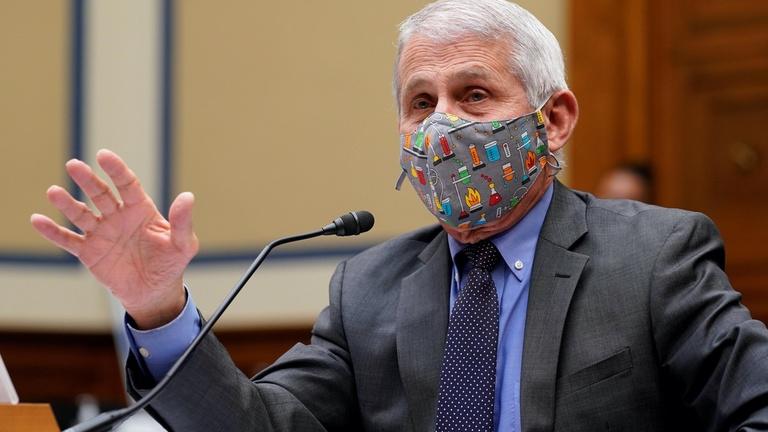 Dr. Anthony Fauci, the Director of the National Institute of Allergy and Infectious Diseases and Chief Medical Adviser to President Joe Biden, joins Judy Woodruff to discuss the effect of the Johnson & Johnson vaccine pause on U.S. inoculation numbers, post-vaccine "breakthrough" infections, and how the country plans to deliver more shots to people both at home and abroad.
Amanpour and Company
Amanpour and Company is on Monday – Saturday at 12 a.m.; repeats at 5 a.m. and 3 p.m. Watch broadcast or livestream.
April 28: A Global Campaign to End Vaccine Nationalism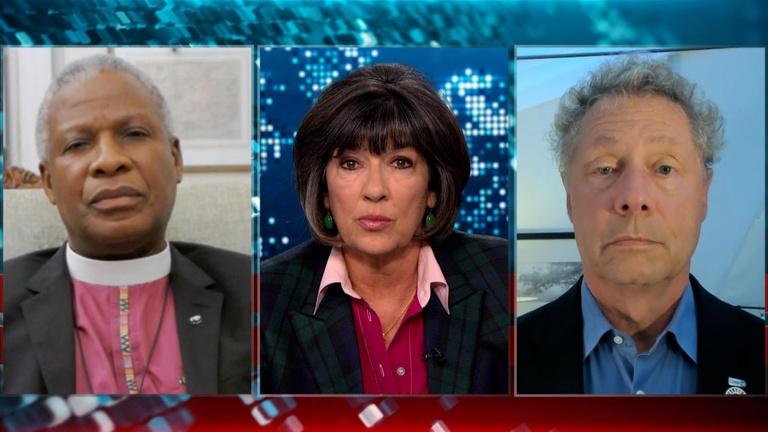 India continues to break global coronavirus records, and the spike is crushing its public health system. Now, nearly 150 religious leaders are launching a global campaign to end vaccine nationalism and inequality. One of the campaign's signatories is Dr. Thabo Makhoba, who joins the show alongside Seth Berkley of Gavi, a global alliance supporting immunization in poor countries.
April 26: The COVID Crisis in India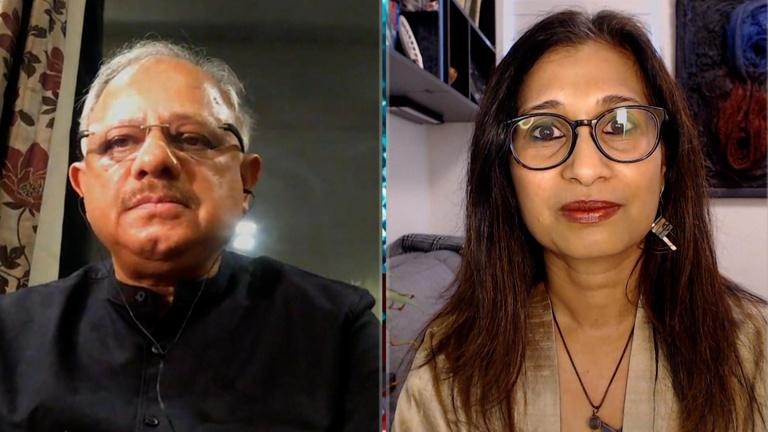 Frontline doctor, Dr. Yatin Mehta and public health expert, Bhramar Mukherjee discuss the COVID spread in India.
MetroFocus Interviews
MetroFocus is on weeknights at 5, 7 and 11 p.m. on broadcast and livestream; listen weeknights on 88.3 WLIW-FM at 11 p.m..
NJ Spotlight News with Briana Vannozzi
NJ Spotlight News provides daily reporting on the coronavirus in New Jersey, as well as newsletters.
April 30: Long-Term Care Workers Hesitant to Get Vaccinated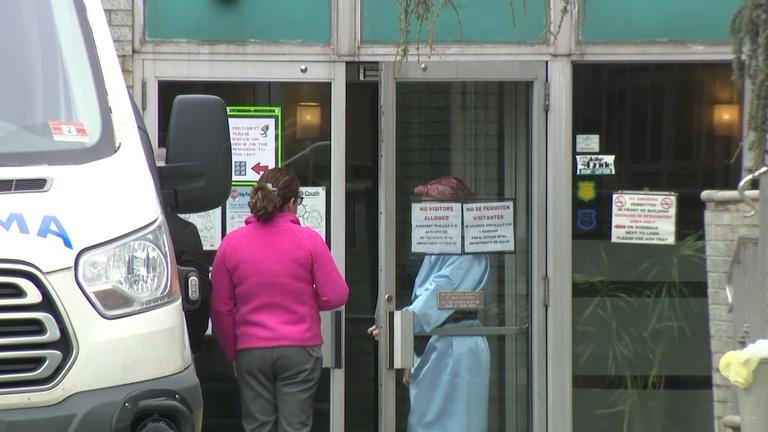 COVID-19 vaccinations among long-term care staff are lagging compared to patients. Why are they hesitant and what are the risks to patients?
April 23: How many people get COVID-19 After Being Vaccinated?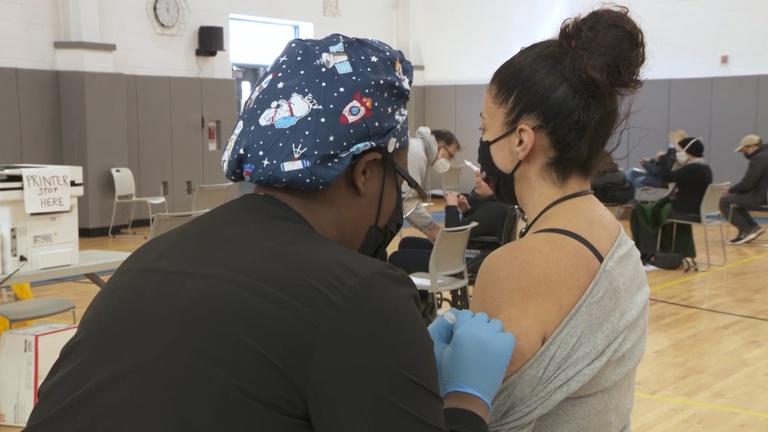 A South Jersey realtor explains how the virus found him, even after a dose of Pfizer. Studies show it's rare, but cases of COVID-19 breaking through vaccine immunity are probably more common than we know.
Hotlines and Information
National: Centers for Disease Control and Prevention (CDC)
The CDC's Coronavirus Disease (COVID-19) page includes links to national case reporting, symptom information, advisories by health condition and occupation, and more.
For those who are fully vaccinated, the CDC offers guidelines of behavior and safety precautions.
New York State
NY State Hotline: 888-364-3065
For all New York State updates and announcements from Governor Andrew Cuomo, see the state COVID site.
The Excelsior Pass is a free and voluntary mobile app platform for businesses and individuals that can be used to easily access secure proof of a recent negative COVID test or vaccination.
COVID-19 Testing
As of April 1, there will be 25 more low-cost, rapid testing locations for COVID-19, made possible by a public-private partnership in New York. Testing providers in the network must make rapid tests available for no more than $30, provide participants with their results within 30 minutes, offer a way for people to schedule in advance and report the results to the state. Find a test site and make an appointment.
Vaccine Distribution
The state documents its vaccination distribution through a vaccine tracker that includes first and second doses given.
In New York State, all state-run vaccination centers require an advance appointment. Make one via the 'Am I Eligible' website or call the state's COVID-19 Vaccination Hotline 1-833-697-4829.
Those 16 and older who live, work or study in New York are now eligible for the vaccine in New York.
Starting Friday, April 23, sixteen New York States mass vaccination sites will accept walk-in appointments for New Yorkers age 60 and older. See all site locations.
See the state site for community vaccination site information and foreign language documents.
Long Island's mass vaccination sites include:
SUNY Old Westbury
Clark Center – Gate C
Store Hill Road and Cherry Road
Old Westbury NY 11568
SCCC Brentwood
Suffolk County Community College
Suffolk Federal Credit Union Arena
1001 Crooked Hill Road
Brentwood, NY 11717
Southampton
SUNY Stony Brook Southampton Campus
70 Tuckahoe Road
Southampton, NY 11968
Nassau County
Text COVID19NC to 888777 to get updates on Coronavirus in Nassau County on your mobile device.
Nassau County Coronavirus Hotline: 516-227-9570
Nassau County COVID-19 information and resources. The site updates its data on cases, deaths, hospitalizations, number of ventilator patients and discharges daily at 5pm.
Nassau County maintains a map with number of cases by community.
Vaccine Appointments in Nassau
The Nassau County vaccine appointment website offers ways to schedule appointments for specific sites or distributors, including Nassau Coliseum. Go to: www.nassaucountyny.gov/vaccine
Nassau County vaccine information.
Nassau County residents can also use the New York State site to find a vaccine appointment. Go to 'Am I Eligible' website or call the state's COVID-19 Vaccination Hotline 1-833-697-4829.
Eligible veterans can call 516-572-6565 to schedule a vaccine appointment in Nassau County.
Suffolk County
Text COVIDSUFFOLK to 67283 to get updates on Coronavirus in Suffolk County on your cell phone.
Call 1-888-364-3065 with questions about travel and symptoms.
Suffolk County COVID-19 information and resources, including daily reports of deaths, cases, and cases by county.
Vaccine Appointments in Suffolk
The Suffolk County vaccine appointment website offers ways to schedule appointments for specific sites or distributors. Go to: www.suffolkcountyny.gov/vaccine
Suffolk County residents can also use the New York State site to find a vaccine appointment. Go to 'Am I Eligible' website or call the state's COVID-19 Vaccination Hotline 1-833-697-4829.
Remote Learning Resources from WNET Education
WLIW21 is the home of a weekday broadcast block starting at 8 a.m. Grades 3K-Grade 2 are served by Let's Learn!, followed by a NJTV Learning Live lesson for 3rd graders at 10 a.m., 4th graders at 11 a.m., and 5th graders at 12 p.m.
Broadcast schedules on WLIW21, WLIW World and PBS Kids were developed to help schools and districts bridge the digital divide and provide equitable access to learning for all students at home, regardless of access to the internet or computers.
Help keep students learning at home with tools for parents and educators on WNET's Education site. All resources are free and standards-aligned.