WLIW21 and PBS offer regular, in-depth reporting on the coronavirus COVID-19 that addresses the disease, emergency response measures, the economic impact and the safety precautions that are best for your health. Here is the latest from medical professionals and experts, politicians and officials, and journalists who cover coronavirus news. This page will be updated as reporting continues.
Recent COVID-19 News and Numbers
Click for Hotlines and Information Sources for Nassau and Suffolk Counties
WLIW21 offers coronavirus coverage updates via email or mobile. Sign up for email alerts here, or text INFORMATION to 30644 for mobile notifications.
MetroFocus Interviews
MetroFocus is on weeknights at 5, 7 and 11 p.m. on broadcast and livestream; listen weeknights on 88.3 WLIW-FM at 11 pm.
August 13: Effects of COVID on NYC & Tri-State Economy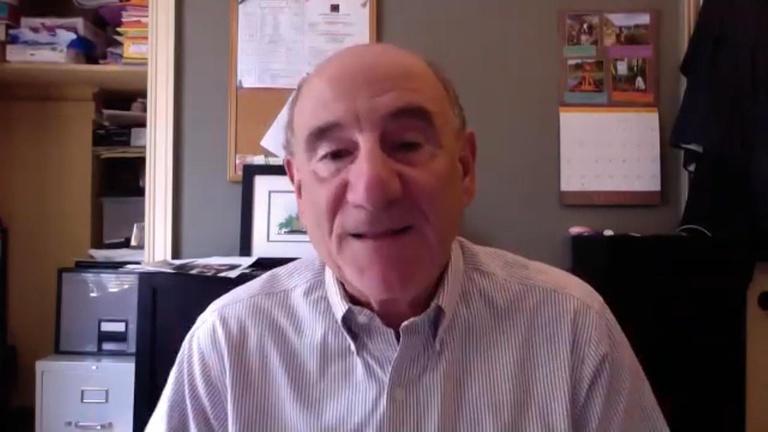 Walking around New York these days, one may notice that while some parts of the city appear to be bouncing back – perhaps even thriving – others are not doing so great. In fact, 80% of bars and restaurants say they could not pay their full rent in July. And according to a recent report, roughly one-third of the city's small businesses may never reopen even after the pandemic subsides.
August 13: Drop in Cancer Screenings Amid Pandemic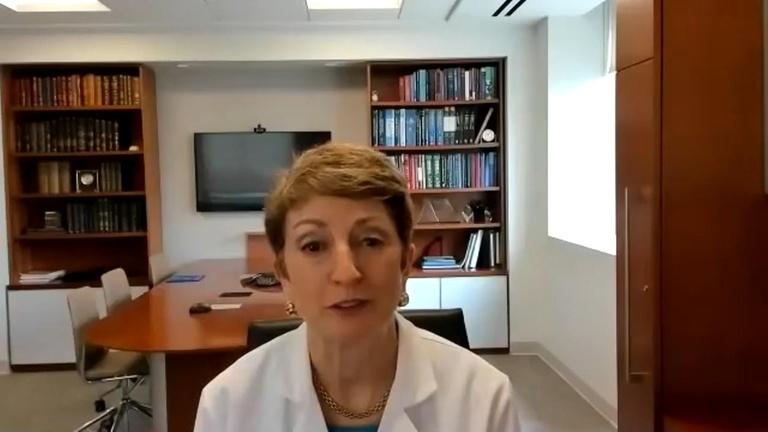 When the COVID-19 crisis first hit the tri-state region, non-essential medical visits were put on hold to allow hospitals and doctors to cope with the crisis. As a result, a large number of patients postponed critical cancer screenings, diagnosis and treatment, indefinitely.
PBS NewsHour Reports
PBS NewsHour is on weeknights at 6pm and weekends at 6:30pm on broadcast and livestream. Listen to half-hour broadcasts on 88.3 WPPB weeknights at 6pm. See PBS NewsHour Essential Coronavirus FAQ.
August 14: The Pandemic's Unexpected Summer Jobs for Young People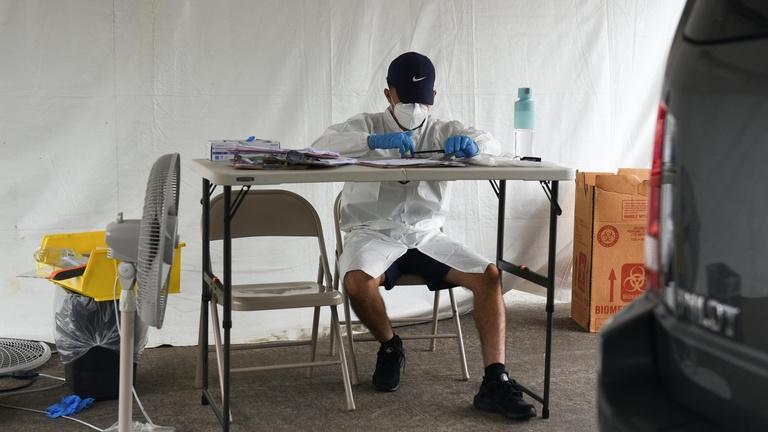 The summer job is a rite of passage for many teens and younger adults. Because of the pandemic, however, traditional roles such as camp counselor, lifeguard and waiter, are scarce. But some local governments are providing these young people with other unemployment options, from computer coding to coronavirus test coordination.
August 14: NBA Commissioner Adam Silver on Playing in a Pandemic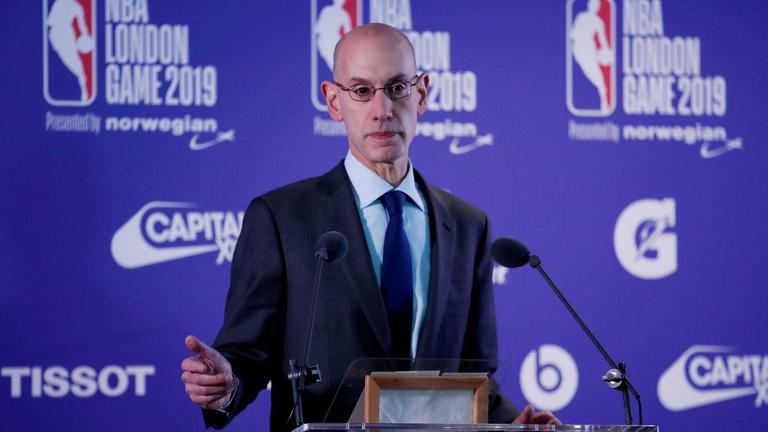 Nearly 10 months after the NBA season began, the professional basketball league will hold its first playoff games. Teams and their staff are playing in a so-called bubble in Orlando, Florida, where they are required to stay. Meanwhile, the league is publicly supporting Black Lives Matter, printing the message on the court. Commissioner Adam Silver joins Judy Woodruff to discuss the unusual season.
August 13: Fauci: Despite Election, Science Won't Be Politicized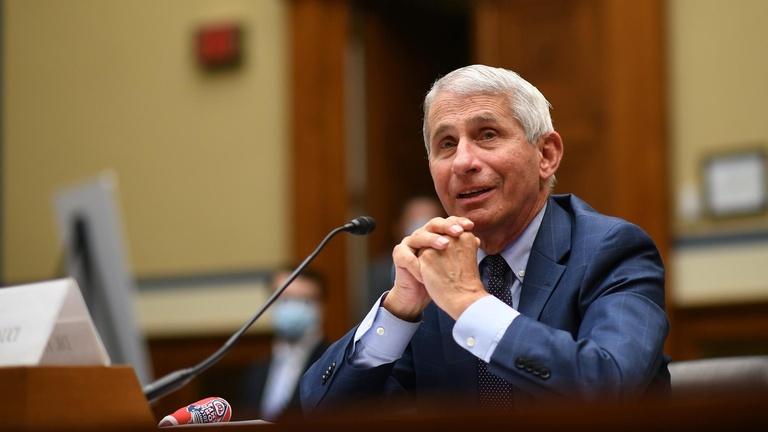 The United States has reported its highest daily death toll from COVID-19 since mid-May, with nearly 1,500 lives lost Wednesday. Dr. Anthony Fauci, director of the National Institute of Allergy and Infectious Diseases, joins Judy Woodruff to discuss the lag between rising cases and deaths, how schools can decide if it's safe for in-person learning and why he feels confident about a vaccine.
August 12: Young People Are Still Going Out — and Contracting COVID-19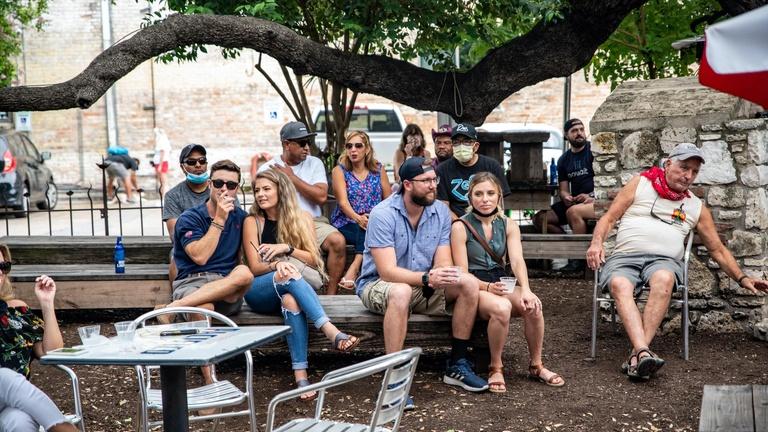 Young people are making up a large proportion of the new coronavirus infections being seen across the U.S. In some states, such as Arizona and Florida, people under 45 account for more than half of all cases. Doctors are warning that young people need to take more precautions — not only to keep from spreading the virus to older Americans, but for their own health as well.
August 11: College Towns Weight Benefits of Students' Return, Virus Risks


As the new academic year gets underway, college students, parents, administrators and faculty are deliberating over whether it will be safe to hold in-person classes and resume dorm life. And residents of the surrounding towns and cities worry about the risk that returning students could bring coronavirus back to campus with them. John Yang reports on one Massachusetts town's dilemma.
August 11: Pandemic Leads Students, Parents to Reconsider College Costs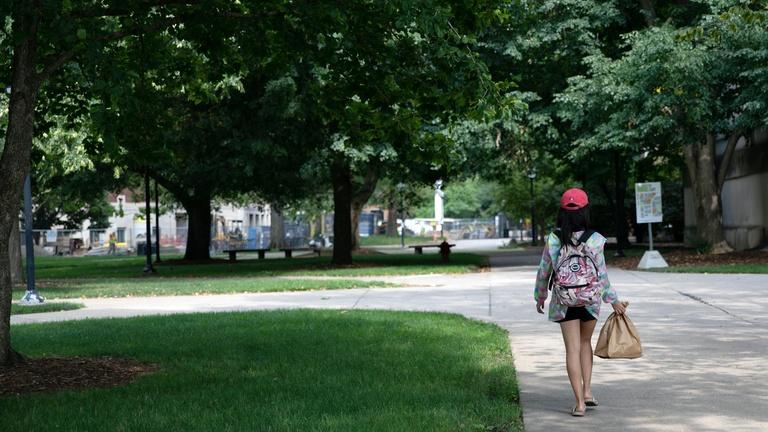 For higher education, the pandemic has forced major questions about affordability and cost into the spotlight. Both students and parents are hesitant to spend tens of thousands of dollars on classes taken via video, and many feel that the loss of on-campus life upends the college value proposition entirely. Scott Galloway, a marketing professor at New York University, joins John Yang to discuss.
August 10: Opening Up the Smithsonian Slowly and Safely During COVID-19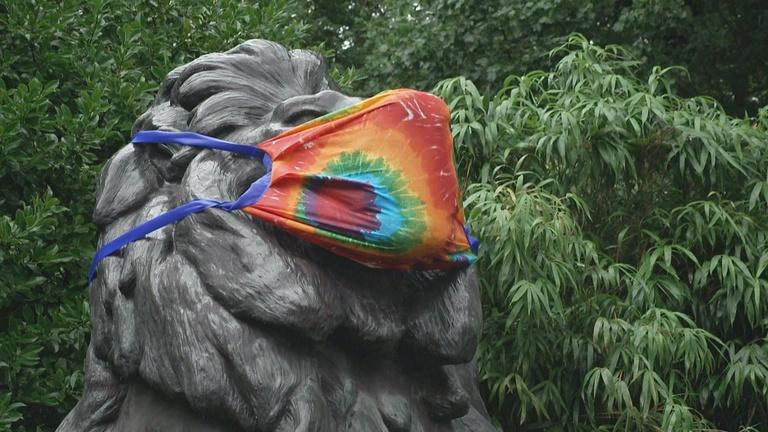 How is the 173-year-old, sprawling Smithsonian Institution slowly starting to welcome back the public? Of the world's largest museum, education and research complex, only two attractions are currently open: the National Air and Space Museum's Udvar Hazy Center and the National Zoo. John Yang visited both to see how they are adapting, as part of our ongoing arts and culture series, Canvas.
August 10: Disease Expert: Virus is 'Direct Threat' to U.S. Security


The U.S. has now recorded more than 5 million confirmed cases of COVID-19 and 160,000 deaths — over 22 percent of the worldwide totals. Many American public health experts warn that the U.S. is at another important crossroads in its response to the pandemic. Dr. Peter Hotez, an infectious disease specialist at the Baylor College of Medicine, joins Judy Woodruff to discuss his recommendations.
Amanpour and Company
Amanpour and Company is on Monday – Saturday at 12am; repeats at 5am and 3pm. Watch broadcast or livestream.
August 13: COVID-19 and the Future of Sports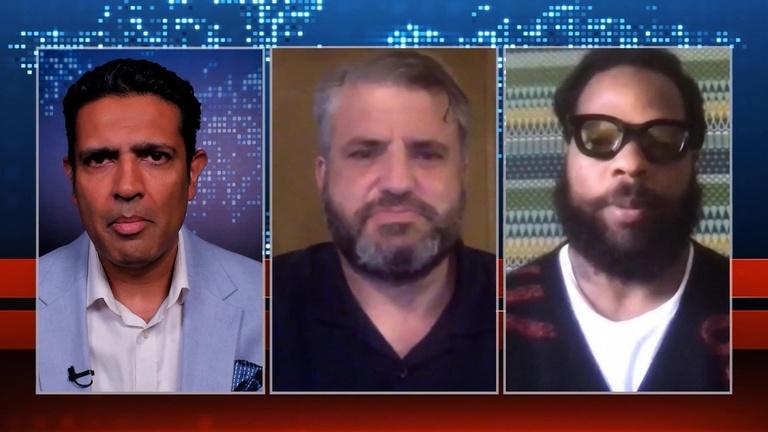 Sports has been sideswiped by COVID-19. Now, the pandemic looks likely to cancel American college football, as multiple conferences pull their teams for the fall. Sportswriter Dave Zirin and retired NFL defensive end and activist Michael Bennett co-authored the book "Things That Make White People Uncomfortable." They join Hari Sreenivasan to discuss Black Lives Matter and the future of sports.
August 11: Bill Gates: "It's Never Been Clear Who's in Charge"


The world urgently needs an effective COVID-19 vaccine. Behind much of the research is Bill Gates, who is dedicating billions of dollars to helping ensure that when a vaccine arrives, it will be affordable and accessible to those most in need. He speaks with Walter Isaacson about his belief that much of the testing being done in America is a complete waste.
August 10: How to Fix the U.S.'s Ailing Healthcare System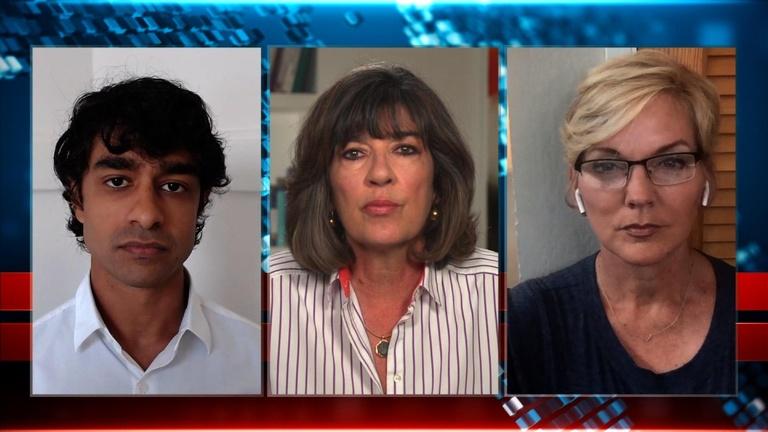 To discuss the best way forward for the country's ailing healthcare system, Christiane speaks with progressive Saikat Chakrabarti, who served as chief of staff to Rep. Alexandria Ocasio-Cortez, and Jennifer Granholm, the former governor of Michigan.
NJTV News
See the NJTV News Coronavirus hub for coverage of the disease and its impact on New Jersey.
August 12: Murphy OKs Virtual Only Plans Based on School District Needs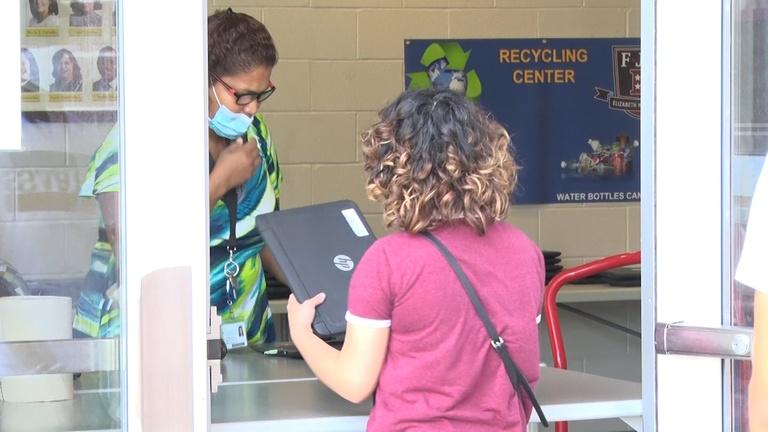 Gov. Phil Murphy announced Wednesday that districts unable to open school safely in September can be approved for virtual learning, opening the door for virtual plans like those submitted by Elizabeth. The city faces a teacher shortage as nearly 25% of its teachers need medical exemptions to teach from home. Elizabeth is supplying every student with a device so they can learn from home.
August 11: Gym Owners in NJ Say Its Time to Reopen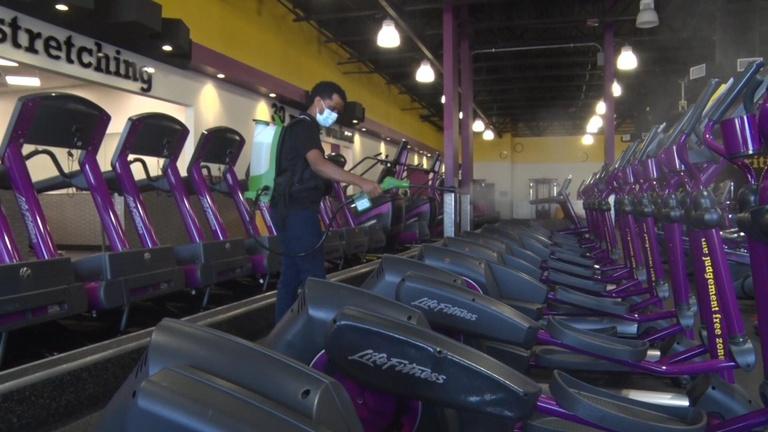 It's been almost five months since gyms in New Jersey were ordered to shut down due to the pandemic. If fitness centers don't reopen soon, owners says thousands of jobs could be permanently lost.
August 7: Why COVID Hospitalization are Down, But Cases Are Up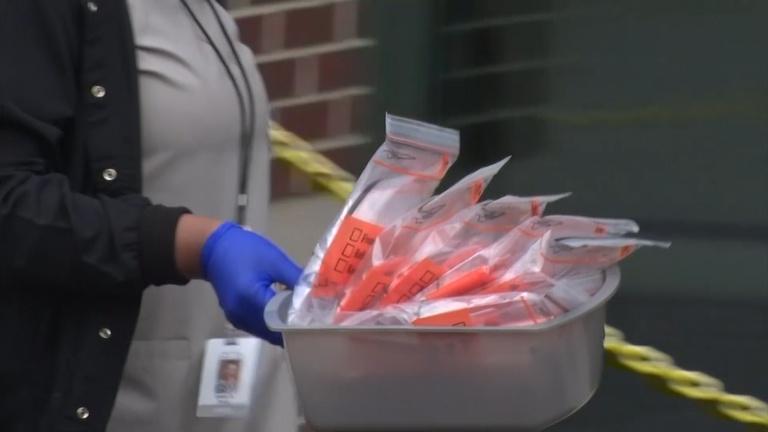 Health officials say a shift in the demographic of people getting infected could be why coronavirus hospitalizations are down despite an increasing number of positive cases. One doctor says another possibility is that this could be the early stages of the beginnings of the next wave of infections.
GZERO World with Ian Bremmer
Ian Bremmer, a renowned political scientist, entrepreneur and bestselling author, shares his perspective on recent global events and interviews the world leaders, experts and newsmakers. Watch Sundays at 10:30am or stream now.
August 9: Flying Blind: The U.S. Government's Pandemic Response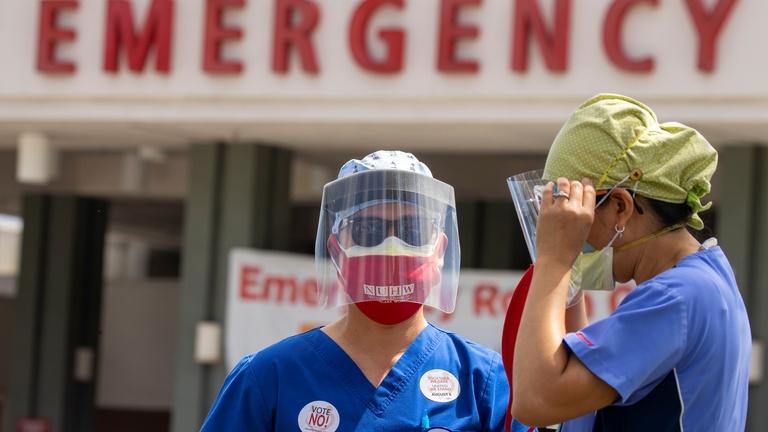 Five months into the Covid-19 pandemic, the United States federal government still lacks the crucial data needed to control its spread. That's according to Dr. Tom Frieden, the former head of the CDC. He'll explain how to fix that, fast.
Firing Line with Margaret Hoover
Firing Line is broadcast Fridays at 8:30pm and streams live.
August 7: Larry Kudlow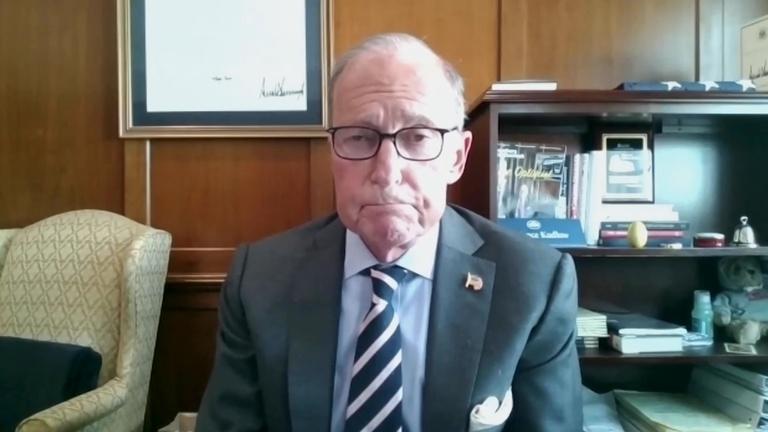 President Trump's top economic advisor Larry Kudlow discusses COVID-19's impact on the economy, jobs and businesses. He talks about what is next for federal stimulus spending, the massive deficit levels and his assessment of recovery.
Hotlines and Information
NY State Hotline: 888-364-3065
See New York State coronavirus updates here. Sign up for Governor Cuomo's daily emails here.
Covid19.NYC is an independent website offering public health information to New Yorkers, aimed at centralizing and aggregating info from a range of medical authorities. All information is sourced from WHO, CDC, NYS Department of Health and NYC Department of Health websites and guidelines.
Nassau County
Text COVID19NC to 888777 to get updates on Coronavirus in Nassau County on your mobile device.
Nassau County Coronavirus Hotline: 516-227-9570
Nassau County COVID-19 information and resources. The site updates its data on cases, deaths, hospitalizations, number of ventilator patients and discharges daily at 5pm.
Suffolk County
Text COVIDSUFFOLK to 67283 to get updates on Coronavirus in Suffolk County on your cell phone.
Call 1-888-364-3065 with questions about travel and symptoms.
Suffolk County COVID-19 information and resources, including daily reports of deaths, cases, and cases by county.
Remote Learning Resources from WNET Education
Programs for remote learning air on THIRTEEN, WLIW21, WLIW WORLD and NJTV to better serve families during the COVID-19 pandemic.
Help keep students learning at home with tools for parents and educators on WNET's Education site. All resources are free and standards-aligned.