WLIW21 and PBS offer regular, in-depth reporting on the coronavirus COVID-19 that addresses the disease, emergency response measures, the economic impact and the safety precautions that are best for your health. Here is the latest from medical professionals and experts, politicians and officials, and journalists who cover coronavirus news. This page will be updated as reporting continues.
Recent COVID-19 News and Numbers
Click for Hotlines and Information Sources for Nassau and Suffolk Counties
WLIW21 offers coronavirus coverage updates via email or mobile. Sign up for email alerts here, or text INFORMATION to 30644 for mobile notifications.
PBS NewsHour Reports
PBS NewsHour is on weeknights at 6pm and weekends at 6:30pm on broadcast and livestream. Listen to half-hour broadcasts on 88.3 WPPB weeknights at 6pm. See PBS NewsHour Essential Coronavirus FAQ.
August 7: 'We All Wish We Had More Testing,' Says Ohio's DeWine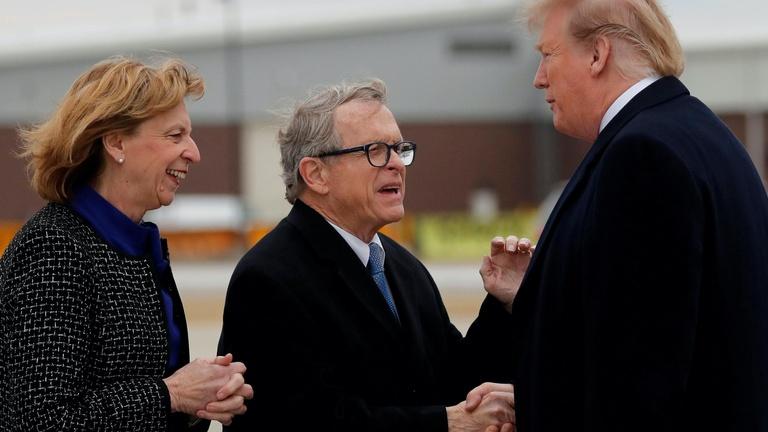 Although the economy has regained some ground since the pandemic sent it reeling, millions of Americans are still jobless and struggling. Meanwhile, the coronavirus continues to spread across the country. Ohio Gov. Mike DeWine, who recently tested positive on one test and then negative on a second, joins Judy Woodruff to discuss unemployment aid, virus testing and long-term lessons for the U.S.
August 6: Congress Stuck in 'Staring Contest' Over Pandemic Aid Deal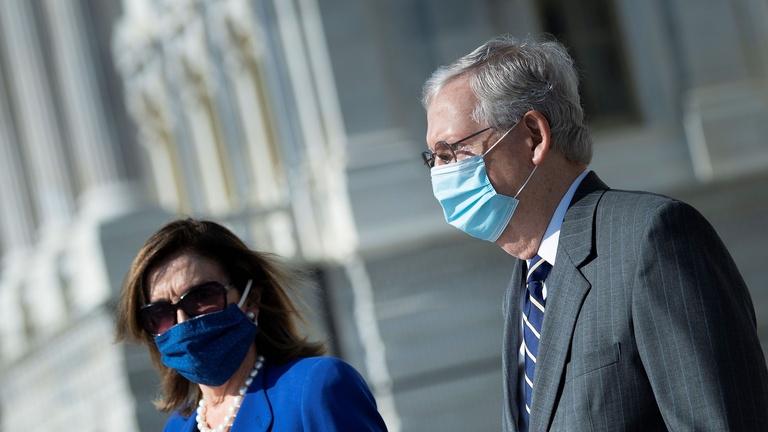 A deal on a new coronavirus relief package seems distant and elusive, as congressional Democrats and Republicans remain at an impasse on key issues. Lisa Desjardins joins Judy Woodruff to discuss where negotiations stand and how far apart the two sides are both in terms of dollar figures and philosophy of funding distribution.
August 6: Teachers and Administrators Scramble to Adapt School Plans

U.S. schools are still struggling with questions about how to open for the new academic year. In some cases, districts have reversed course in just the past few weeks, based on changing coronavirus circumstances. How are teachers enduring this uncertainty — and their own fear? We hear from some of them, and William Brangham talks to Aleesia Johnson, superintendent of Indianapolis Public Schools.
August 4: How 1 College is Adapting to Pandemic — and Cutting Tuition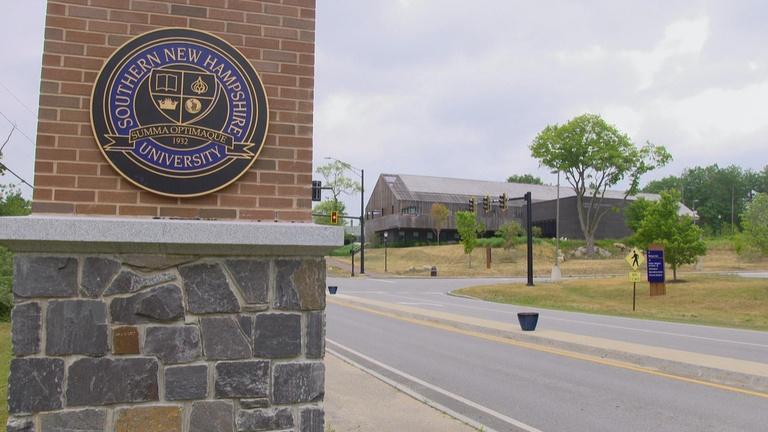 U.S. colleges have struggled with how to conduct the upcoming academic year amid the coronavirus pandemic. With many schools deciding to offer only remote classes but still charging full tuition, the pandemic has added a new urgency to questions about the cost and value of higher education. Hari Sreenivasan reports on one school that is cutting tuition — and planning to maintain the reduction.
August 3: What Kids Are Losing as Coronavirus Cancels Camp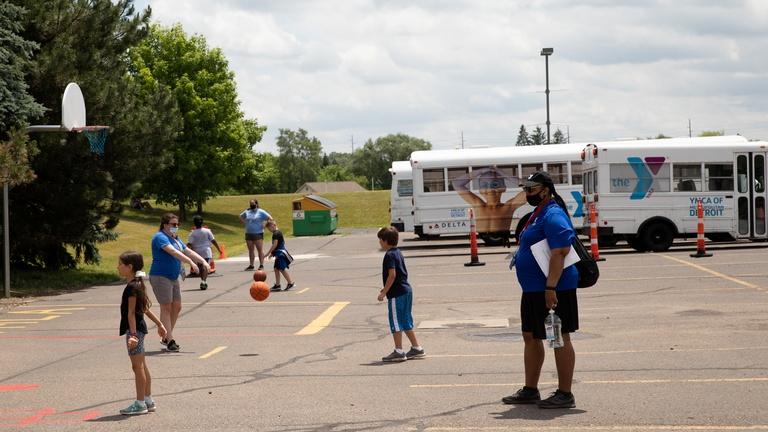 Summer means swimming, crafts and camaraderie for the roughly 26 million children who attend camp in the U.S. But the pandemic has closed an estimated 82 percent of the country's overnight camps and many more daytime programs, causing layoffs and lost revenue. And for parents and children, the absence of community and activity is yielding a summer they don't want to repeat.
August 2: The Safety Concerns for Teachers Before Schools Reopen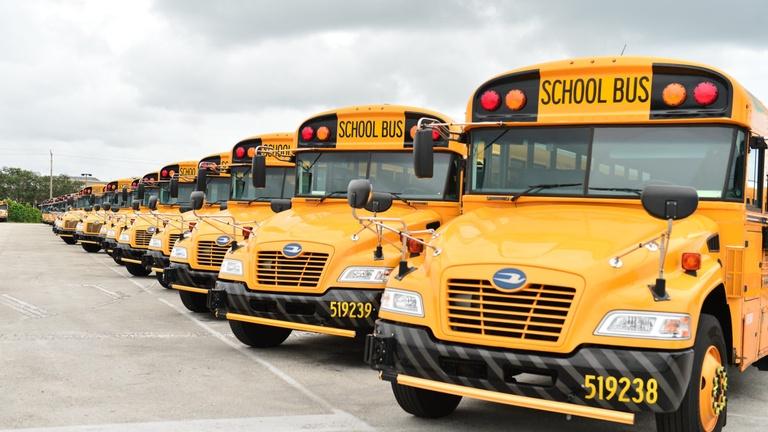 The largest teacher's union in the U.S., the American Federation of Teachers, announced recently it would support any local chapters that strike due to their school's reopening without any safety measures. Randi Weingarten, the union's president, spoke with Hari Sreenivasan about safety concerns for teachers and what should be done about them.
August 2: America's COVID-19 Economy Struggles as Cases Climb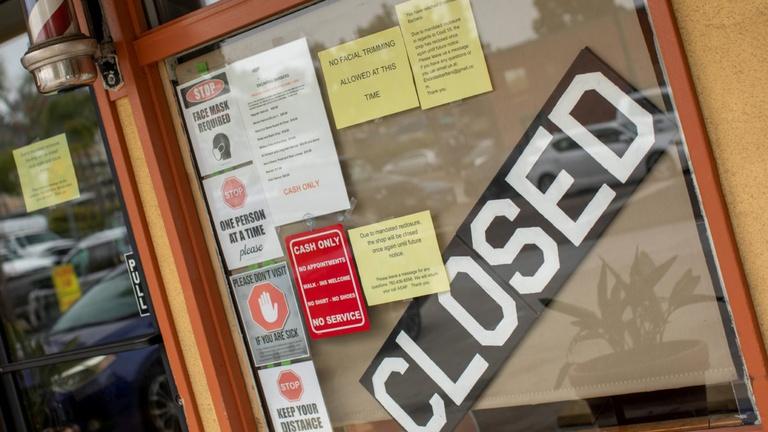 As the emergency $600-per-week unemployment benefit expired on July 31, officials expressed optimism for another relief package. The bill, being negotiated right now, would be the fifth since the pandemic hit and likely the last before the November elections. Diane Swonk, Chief Economist with Grant Thorton joins Hari Sreenivasan to discuss the economic effect of the pandemic.
Amanpour and Company
Amanpour and Company is on Monday – Saturday at 12am; repeats at 5am and 3pm. Watch broadcast or livestream.
August 5: Dr. Fauci: I Won't Be Distracted By Death Threats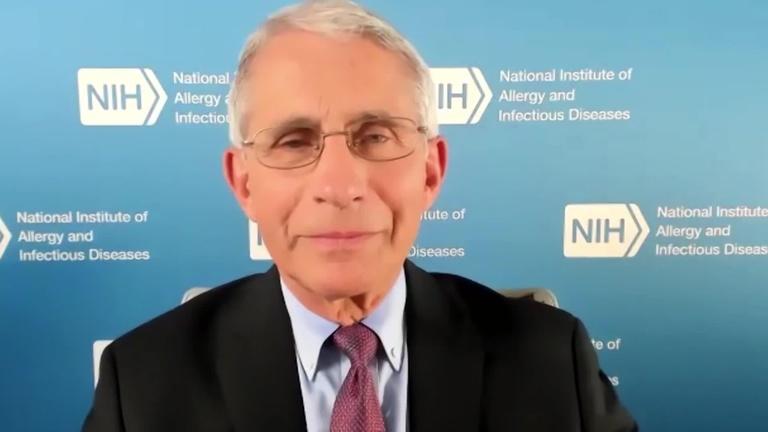 Global pandemic notwithstanding, President Trump has launched an on-again-off-again verbal war against America's leading infectious disease expert: his task force adviser, Dr. Anthony Fauci. The president recently tweeted that Fauci was "wrong" that the surge in cases is due to the country's failure to shut down properly. Fauci joins Walter Isaacson to discuss the challenges facing the U.S.
August 4: NIH Director — "We Have a Very Tough Several months Ahead"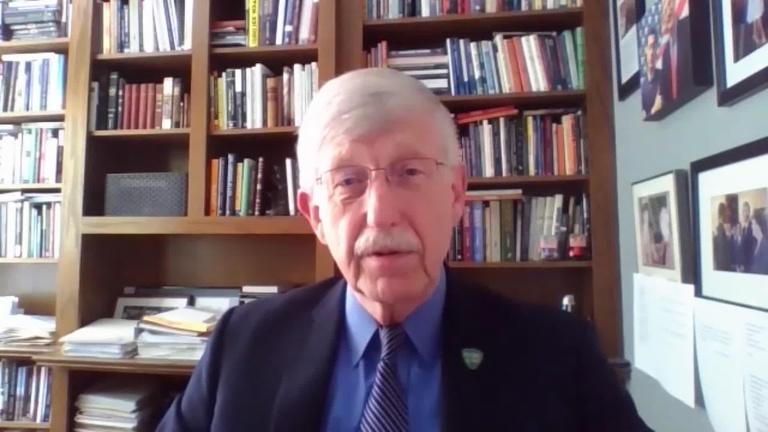 Dr. Francis Collins has led public health research in the United States for 20 years. As Director of the National Institutes of Health, he is the supervisor of Dr. Anthony Fauci, the nation's top expert on infectious disease. Collins joins Walter Isaacson to offer perspective on current vaccine trials, and to discuss how his faith sustains him during this pandemic.
August 4: A U.S. Superintendent on Reopening His District's Schools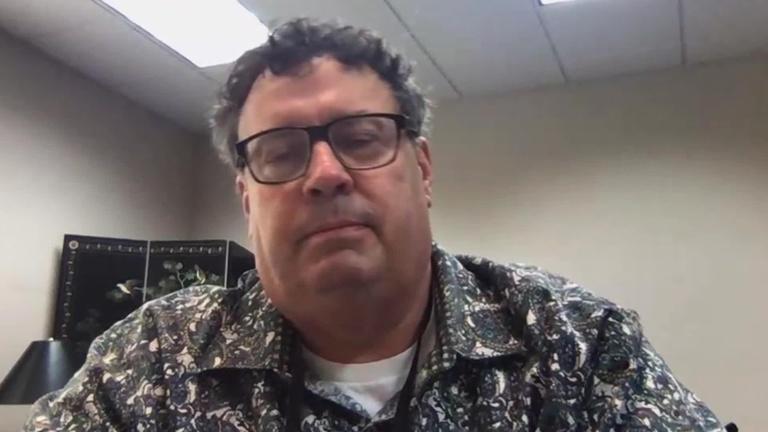 In Mississippi, which is on track to be the top state for coronavirus infection, the school district in the city of Corinth re-opened its doors last week. Dr. Edward Lee Childress is Superintendent in Corinth. After reopening schools in his district, positive cases of COVID-19 emerged immediately. He speaks to Christiane about how his district is managing.
July 31: Will Colleges Survive COVID-19?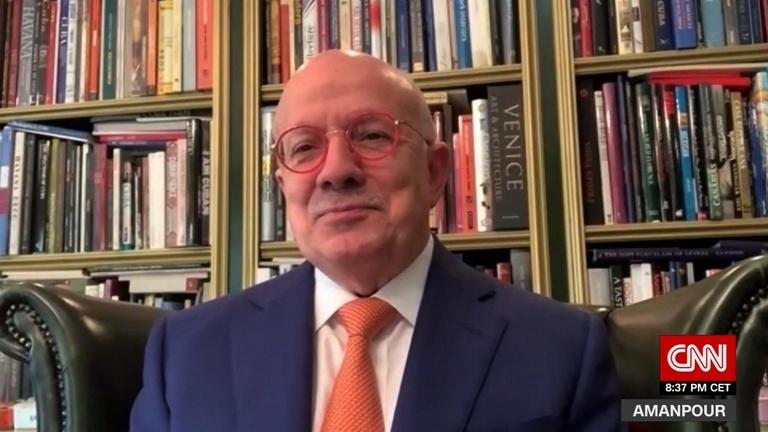 The next COVID-related dilemma is the re-opening of schools and colleges. Eduardo Padrón is President Emeritus of Miami Dade College in Florida, a state that set records the last week of July for single-day COVID deaths. His college enrolls more minority students than any other in the U.S. He joins Walter Isaacson to explain why he thinks higher education should be more affordable and accessible.
NJTV News
See the NJTV News Coronavirus hub for coverage of the disease and its impact on New Jersey.
August 7: Why COVID Hospitalization are Down, But Cases Are Up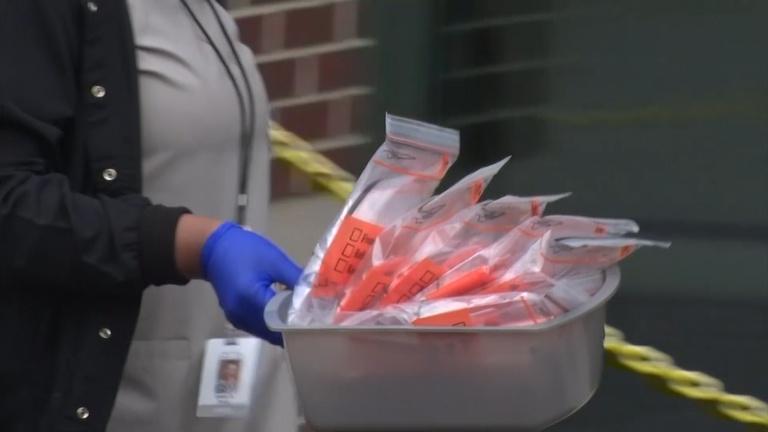 Health officials say a shift in the demographic of people getting infected could be why coronavirus hospitalizations are down despite an increasing number of positive cases. One doctor says another possibility is that this could be the early stages of the beginnings of the next wave of infections.
August 6: In-Person Jury Trials to Resume Mid-September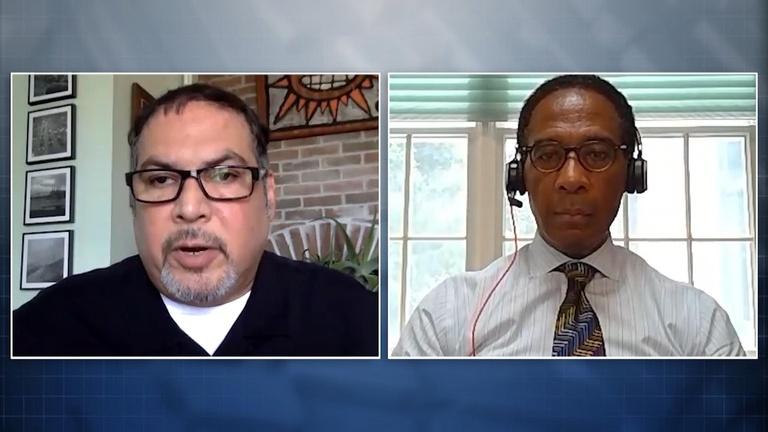 With mounting criminal and civil cases, New Jersey courts hope to restart in-person jury trials in September, but with strict rules in place for everyone from the judges to the juries.
August 6: Doctor Discusses the Evolution of COVID in Hospitals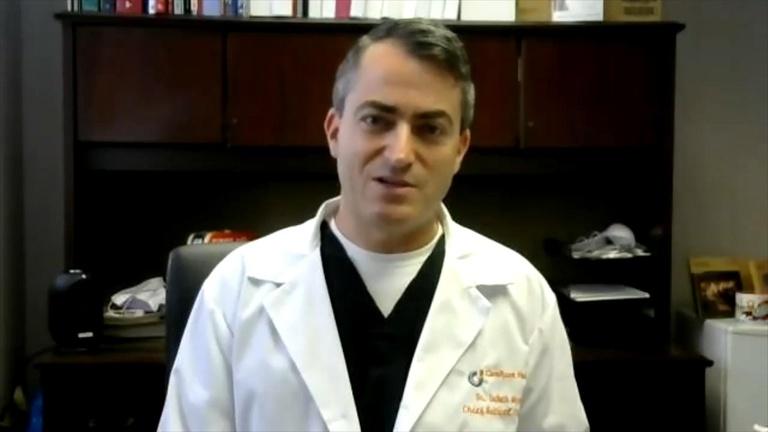 Once overrun with COVID patients, Christ Hospital Chief Medical Officer Dr. Tucker Woods joins NJTV News Correspondent Michael Hill to share what the picture looks like now inside the state's hospitals.
August 5: Gyms, Indoor Diner, Risk Fines to Keep Businesses Afloat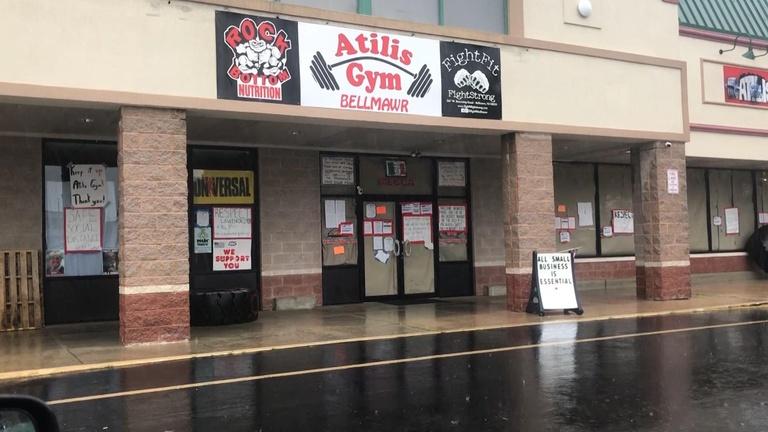 The co-owner of Atilis Gym in Bellmawr says he's received 18 citations and is receiving a $10,000 fine a day for keeping his doors open and defying Gov. Phil Murphy's executive order to stay closed.
August 4: Why a Leading Pediatrician Supports School Reopening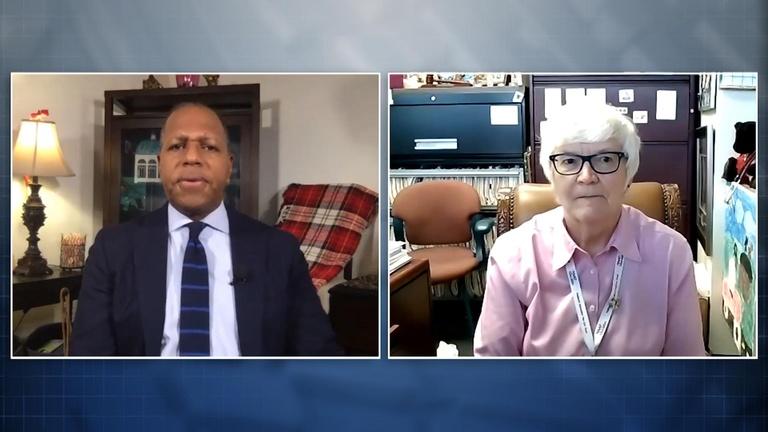 Dr. Margaret Fisher, a world-renowned pediatric infectious disease specialist, spoke with Correspondent Michael Hill and said it's critical for certain age groups to socialize.
August 4: At NJ Parties, Coronavirus Spikes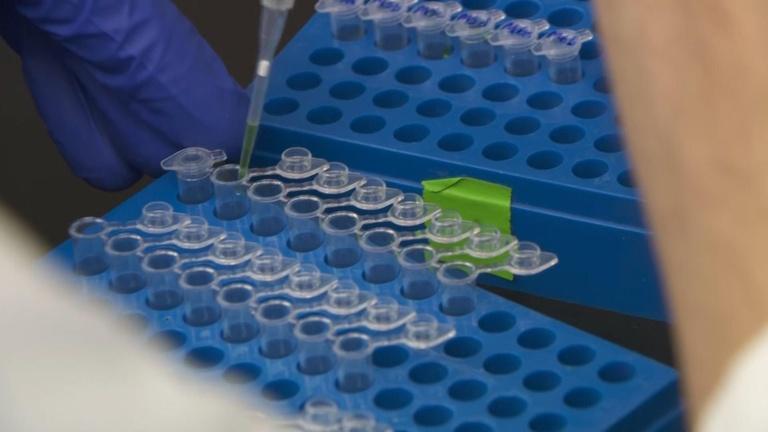 A big pool party in Alpine is the latest bash to draw criticism from Gov. Phil Murphy. The behavior is pushing New Jersey's rate of virus transmission to levels not seen since mid-April. The Alpine event's now under investigation by the state Attorney General's Office. But contact tracers say parties make it almost impossible to track down people who might be at risk of infection.
August 3: Restaurants Reinvent as Indoor Dining Remains Closed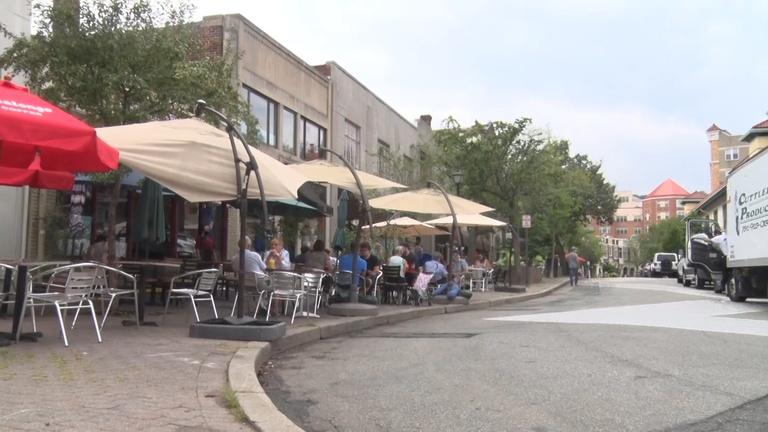 With indoor dining put on hold, the New Jersey Restaurant and Hospitality Association resubmitted a safe dining plan to the Governor's Office with changes, like eliminating bar seating, with the hope that it will help struggling businesses impacted by the coronavirus.
GZERO World with Ian Bremmer
Ian Bremmer, a renowned political scientist, entrepreneur and bestselling author, shares his perspective on recent global events and interviews the world leaders, experts and newsmakers. Watch Sundays at 10:30am or stream now.
August 9: Flying Blind: The U.S. Government's Pandemic Response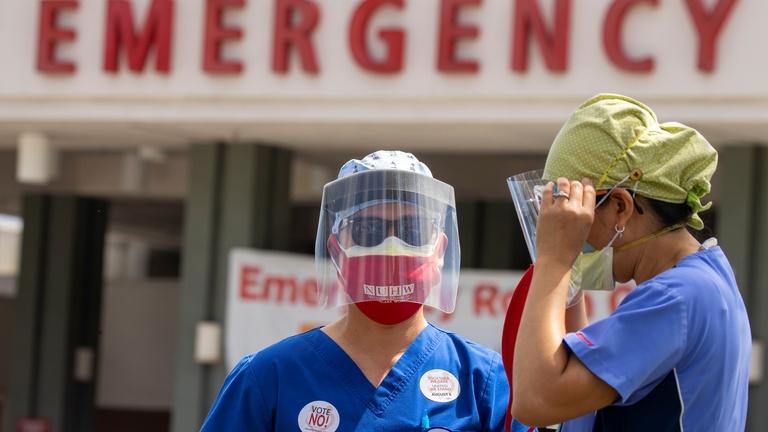 Five months into the Covid-19 pandemic, the United States federal government still lacks the crucial data needed to control its spread. That's according to Dr. Tom Frieden, the former head of the CDC. He'll explain how to fix that, fast.
Firing Line with Margaret Hoover
Firing Line is broadcast Fridays at 8:30pm and streams live.
August 7: Larry Kudlow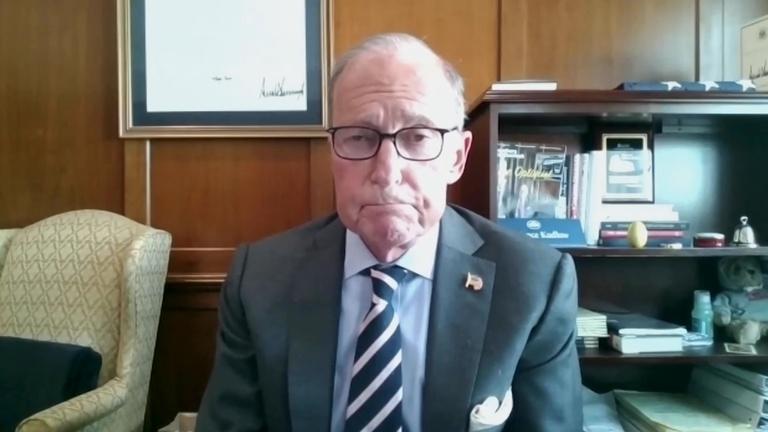 President Trump's top economic advisor Larry Kudlow discusses COVID-19's impact on the economy, jobs and businesses. He talks about what is next for federal stimulus spending, the massive deficit levels and his assessment of recovery.
Hotlines and Information
NY State Hotline: 888-364-3065
See New York State coronavirus updates here. Sign up for Governor Cuomo's daily emails here.
Covid19.NYC is an independent website offering public health information to New Yorkers, aimed at centralizing and aggregating info from a range of medical authorities. All information is sourced from WHO, CDC, NYS Department of Health and NYC Department of Health websites and guidelines.
Nassau County
Text COVID19NC to 888777 to get updates on Coronavirus in Nassau County on your mobile device.
Nassau County Coronavirus Hotline: 516-227-9570
Nassau County COVID-19 information and resources. The site updates its data on cases, deaths, hospitalizations, number of ventilator patients and discharges daily at 5pm.
Suffolk County
Text COVIDSUFFOLK to 67283 to get updates on Coronavirus in Suffolk County on your cell phone.
Call 1-888-364-3065 with questions about travel and symptoms.
Suffolk County COVID-19 information and resources, including daily reports of deaths, cases, and cases by county.
Remote Learning Resources from WNET Education
Programs for remote learning air on THIRTEEN, WLIW21, WLIW WORLD and NJTV to better serve families during the COVID-19 pandemic.
Help keep students learning at home with tools for parents and educators on WNET's Education site. All resources are free and standards-aligned.