WLIW21 and PBS offer regular, in-depth reporting on the coronavirus pandemic as an emergency health issue, and its repercussions on employment, social services, the economy and politics. Here is the latest from infectious disease doctors and medical professionals, government officials, and journalists who cover news about COVID-19 and its impacts. This page will be updated as reporting continues.
Recent COVID-19 News and Numbers
Click for Hotlines and Information Sources for Nassau and Suffolk Counties
On Monday, December 14, frontline ICU nurse and New Yorker Sandra Lindsay became the first American to receive the COVID-19 vaccine in a non-trial setting. She received the vaccination at Long Island Jewish Medical Center in Queens.
Governor Andrew Cuomo's regular coronavirus updates now focus on hospital and ICU bed availability in New York State's regions, based on seven-day averages. As of Sunday, 19% of hospital beds and 25% of ICU beds were available in New York City's hospitals. See the status of regions on forward.ny.gov.
The governor has shared that contact tracing data shows the factor in 74% of cases is household and small gatherings.
New York State Travel Advisory
New York State has new quarantine rules for out-of-state travel: residents from most other states must obtain a test within three days of departure from their state, and upon arrival in New York, quarantine for three days. On the fourth day, out-of-state travelers should get another COVID-19 test. Once negative, they can move freely in New York State. For more details on out-of-state travel, see the New York State Health Department site.
Micro-Cluster Hot Spots
Look up an address to see if it is in a New York COVID-19 color-coded Hot Spot Zone with restrictions. Maps of the cluster zones can be found here.
The places and activities regulated are non-essential gatherings, businesses, dining, and schools. See the New York State site for details on how cluster zones are identified and implemented.
WLIW21 offers coronavirus coverage updates via email or mobile. Sign up for email alerts here, or text INFORMATION to 30644 for mobile notifications.
MetroFocus Interviews
MetroFocus is on weeknights at 5, 7 and 11 p.m. on broadcast and livestream; listen weeknights on 88.3 WLIW-FM at 11 p.m.
December 9: COVID Rising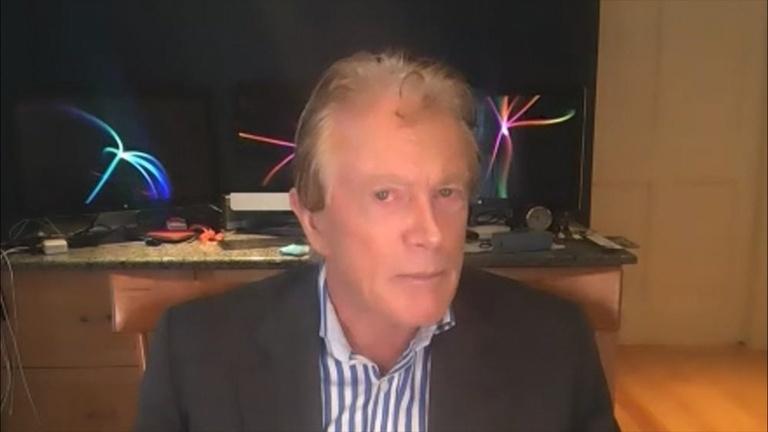 COVID cases are still rising during this wave of the pandemic. Medical doctor and infectious disease expert Dr. Bob Arnot has been working on several fronts to fight COVID including conducting extensive research on how the virus is transmitted indoors.
PBS NewsHour Reports
PBS NewsHour is on weeknights at 6 p.m. and weekends at 6:30 p.m. on broadcast and livestream. Listen to half-hour broadcasts on 88.3 WLIW-FM weeknights at 6 p.m.
December 16: How Politics and Misinformation Could Hamper Vaccinations


Millions of doses of COVID-19 vaccines are expected to be distributed soon, but how many people are willing to take the vaccine and is politics hindering the response? William Brangham spoke with Dr. Gianfranco Pezzino, who recently resigned as the health officer in Shawnee County, Kansas, and Dr. Eva Galvez, of the Virginia Garcia Memorial Health Center in Oregon, to discuss.
December 16: For Some Students, Virtual Learning Means Falling Behind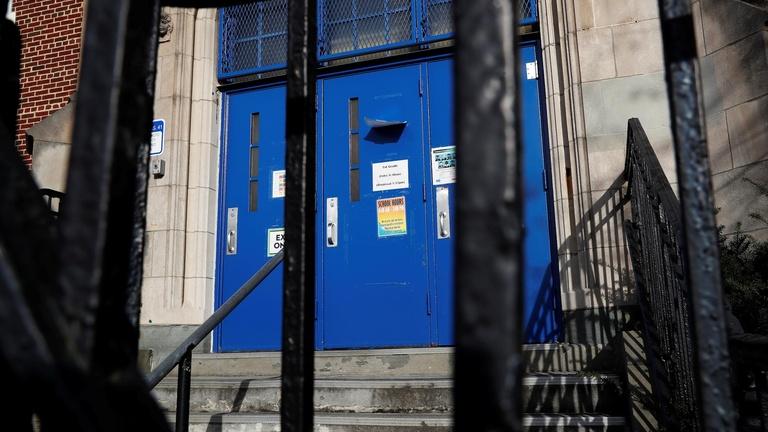 Despite the fact that many school districts worked at being prepared during the pandemic, this fall has been a tough road for students, parents and educators. Most used some form of hybrid learning, but many have felt it's not safe enough to have children in the classroom. And for some students, virtual learning means that they are falling further behind. Amna Nawaz reports.
December 15: Ravaged By the Virus, Nursing Home Vaccinations Set to Begin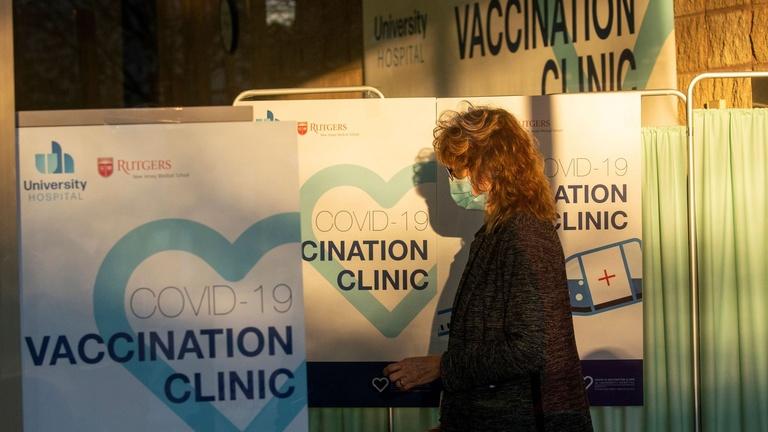 Residents and staff in most long term-care facilities will start receiving vaccinations next week. More than 1 million Americans live in nursing homes and they've been especially vulnerable to COVID-19. Amna Nawaz spoke with Dr. Richard Feifer, chief medical officer for Genesis Healthcare, a large for-profit nursing home company, to learn more.
December 14: Vaccine Doses Rolled Out to Americans for the First Time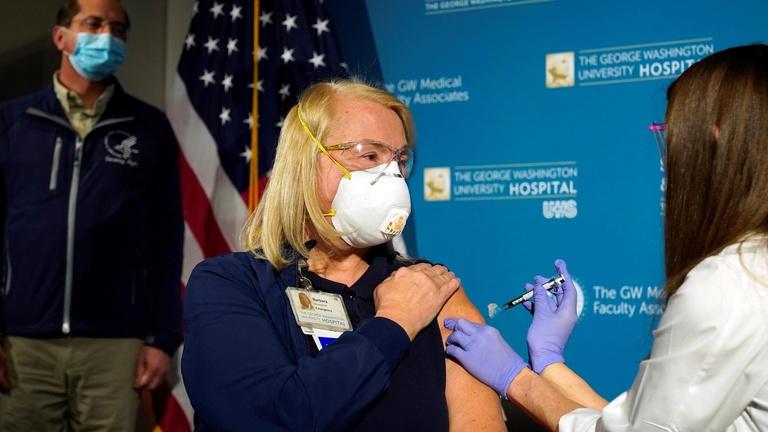 The U.S. passed 300,000 deaths from COVID-19 on Monday just hours after vaccine doses rolled out to Americans for the first time. William Brangham reports on a day that has brought landmark moments in the pandemic.
December 13: Is Vaccinating Inmates a Priority?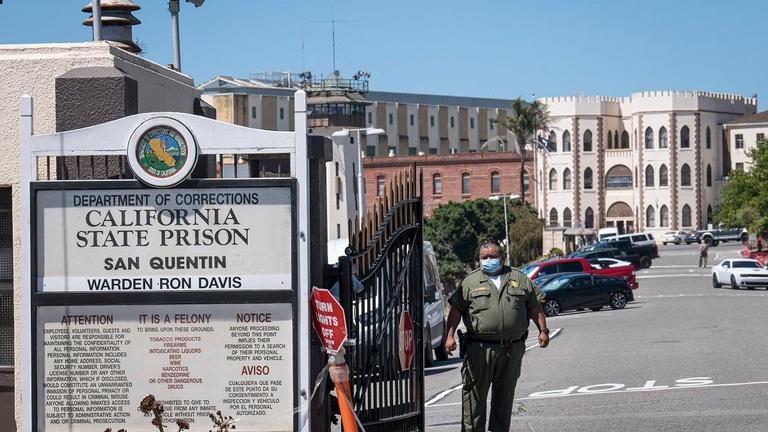 Jails and prison, which house 2 million incarcerated people, have had some of the largest rates of COVID-19 in the country. As new vaccines begin to be distributed, what priority do incarcerated people take in receiving treatment? NewsHour Weekend's Zachary Green speaks with Oregon Director of Corrections, Colette Peters, and staff writer for The Marshall Project, Jamiles Lartey, to learn more.
December 12: Building Trust About the COVID Vaccine in Black Communities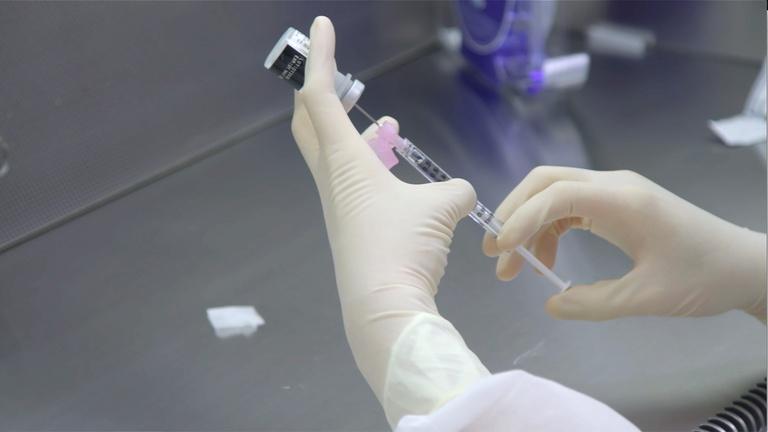 As COVID-19 vaccines begin to roll out, some Americans remain skeptical about taking these vaccines. For the Black community, historical distrust makes their concerns even greater. Christopher Booker speaks with doctors, scientists and educators about how they are working on building confidence in the vaccines for a community that has been disproportionately impacted by the pandemic.
Amanpour and Company
Amanpour and Company is on Monday – Saturday at 12 a.m.; repeats at 5 a.m. and 3 p.m. Watch broadcast or livestream.
December 14: COVID Tracking Project Founder: "The Worst is Still Ahead"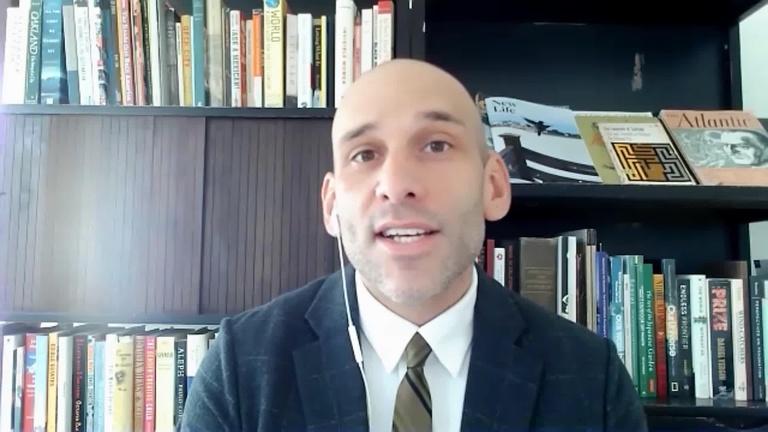 Alexis Madrigal, a staff writer at The Atlantic, has been monitoring the pandemic since it began through his COVID tracking project. He tells Hari Sreenivasan how what started as a personal interest became a vital tool in the fight against the coronavirus.
NJ Spotlight News with Briana Vannozzi
NJ Spotlight News provides daily reporting on the coronavirus in New Jersey, as well as newsletters.
December 16: Highlighting Pandemic Challenges Faced By Working Parents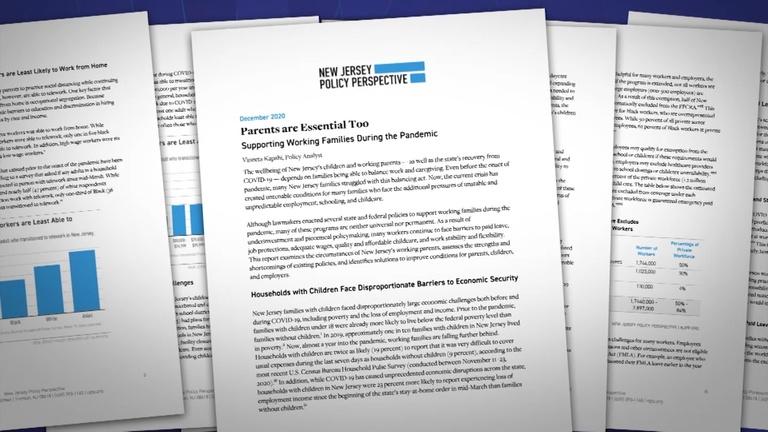 A new report on working families from New Jersey Policy Perspective has found that the coronavirus has made it even harder for working parents to access high-quality and affordable child care, leaving many families overwhelmed at home.
December 15: Newark ER Nurse Gets NJ's Very First COVID-19 Vaccination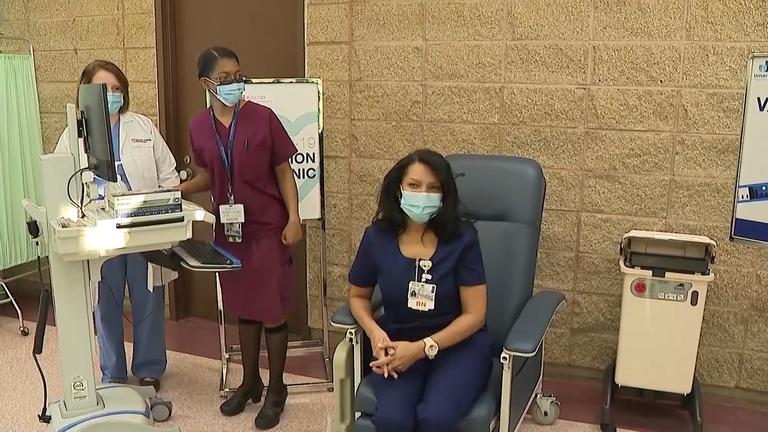 An emergency room nurse from Newark's University Hospital got NJ's very first COVID-19 vaccination this morning. As six hospitals around the state started inoculating staffers against the virus. NJ's received 76,000 doses of Pfizer's vaccine and it will go to healthcare workers and long term care facility staff and residents first.
December 15: Frontline Workers Receive Mobile Testing in Monmouth County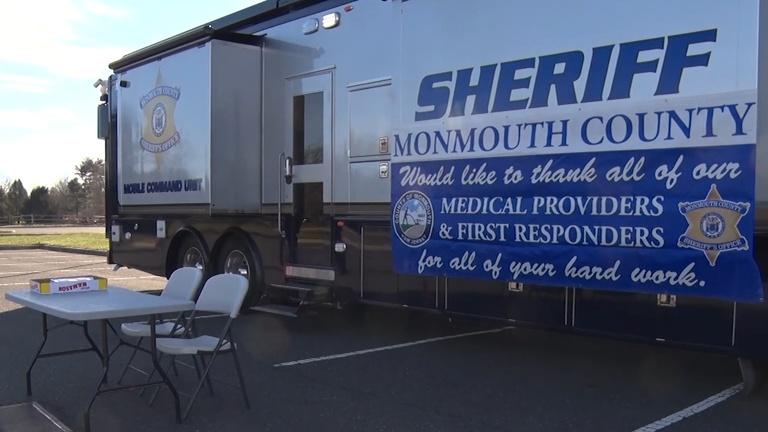 In Monmouth County, first responders have become priority number one for a new round of testing for the coronavirus, as second-wave infections there are going up.
GZERO WORLD with Ian Bremmer
Ian Bremmer shares his perspective on recent global events and interviews the world leaders, experts and newsmakers. Watch Saturdays at 6 p.m. or stream now.
December 12: A Shot in the Arm: The COVID-19 Vaccine Arrives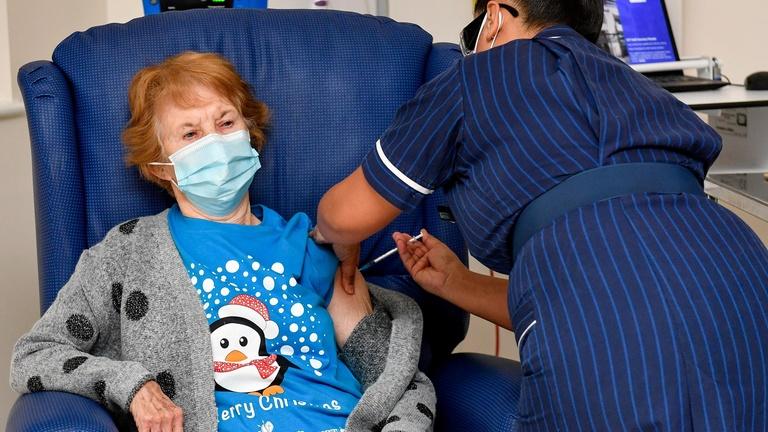 As the pandemic enters its deadliest phase yet, a light emerges at the end of what remains a very long tunnel. Noubar Afeyan, co-founder and chairman of Moderna, a major vaccine developer, joins the show just days before US distribution could begin.
Hotlines and Information
NY State Hotline: 888-364-3065
See New York State coronavirus updates here. Sign up for Governor Cuomo's daily emails here.
COVID Alert NY is a voluntary, anonymous, exposure-notification smartphone app. You will get an alert if you were in close contact with someone who tests positive for COVID-19. Learn more about how it works and download it to your mobile phone.
Work and Assistance
Employers and employees can visit nyc.gov/workers or call 311 (212-NEW-YORK outside NYC) for labor law information and more.
A new New York State web application helps struggling New Yorkers locate benefits they may qualify for. "Find Services" is an easy starting point for first-time users of social programs that relate to unemployment, food insecurity, and housing, among other services.
Nassau County
Text COVID19NC to 888777 to get updates on Coronavirus in Nassau County on your mobile device.
Nassau County Coronavirus Hotline: 516-227-9570
Hear from state legislators from Nassau County on November 19, 10-11 a.m. in the free webinar: Suffolk County Virtual State Legislative Forum, organized by City & State New York.
Nassau County COVID-19 information and resources. The site updates its data on cases, deaths, hospitalizations, number of ventilator patients and discharges daily at 5pm.
Suffolk County
Text COVIDSUFFOLK to 67283 to get updates on Coronavirus in Suffolk County on your cell phone.
Call 1-888-364-3065 with questions about travel and symptoms.
Hear from state legislators from Suffolk County on November 12, 10-11 a.m. in the free webinar: Suffolk County Virtual State Legislative Forum, organized by City & State New York.
Suffolk County COVID-19 information and resources, including daily reports of deaths, cases, and cases by county.
Remote Learning Resources from WNET Education
WLIW21 is the home of a weekday broadcast block starting at 9 a.m. Grades 3K-Grade 2 are served by Let's Learn, NYC!, followed by a NJTV Learning Live lesson for 3rd graders at 10 a.m., 4th graders at 11 a.m., and 5th graders at 12 p.m.
Broadcast schedules on WLIW21, WLIW World and PBS Kids were developed to help schools and districts bridge the digital divide and provide equitable access to learning for all students at home, regardless of access to the internet or computers.
Help keep students learning at home with tools for parents and educators on WNET's Education site. All resources are free and standards-aligned.