WLIW21 and PBS offer regular, in-depth reporting on the coronavirus pandemic as an emergency health issue, and its repercussions on employment, social services, the economy and politics. Here is the latest from infectious disease doctors and medical professionals, government officials, and journalists who cover news about COVID-19 and its impacts. This page will be updated as reporting continues.
Recent COVID-19 News and Numbers
Click for Hotlines and Information Sources for Nassau and Suffolk Counties
On Friday, December 4, the CDC called for "universal mask wearing" when outside of one's home. The new recommendation follows a week that had the deadliest day of the pandemic for the U.S.
On Sunday, December 6, Governor Cuomo reported that the positive testing rate in all focus areas under the state's Micro-Cluster strategy is 6.22 percent, and outside the focus zone areas is 4.24 percent.
New York State Travel Advisory
New York State has new quarantine rules for out-of-state travel: residents from most other states must obtain a test within three days of departure from their state, and upon arrival in New York, quarantine for three days. On the fourth day, out-of-state travelers should get another COVID-19 test. Once negative, they can move freely in New York State. For more details on out-of-state travel, see the New York State Health Department site.
Micro-Cluster Hot Spots
Look up an address to see if it is in a New York COVID-19 color-coded Hot Spot Zone with restrictions. Maps of the cluster zones can be found here.
The places and activities regulated are non-essential gatherings, businesses, dining, and schools. See the New York State site for details on how cluster zones are identified and implemented.
WLIW21 offers coronavirus coverage updates via email or mobile. Sign up for email alerts here, or text INFORMATION to 30644 for mobile notifications.
MetroFocus Interviews
MetroFocus is on weeknights at 5, 7 and 11 p.m. on broadcast and livestream; listen weeknights on 88.3 WLIW-FM at 11 p.m.
December 9: COVID Rising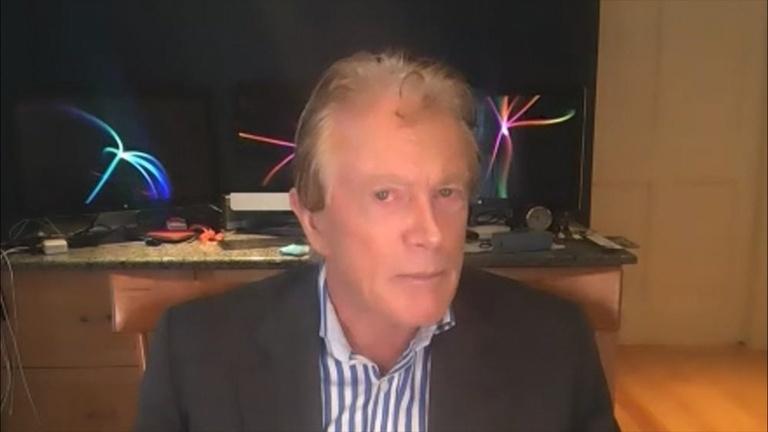 COVID cases are still rising during this wave of the pandemic. Medical doctor and infectious disease expert Dr. Bob Arnot has been working on several fronts to fight COVID including conducting extensive research on how the virus is transmitted indoors.
PBS NewsHour Reports
PBS NewsHour is on weeknights at 6 p.m. and weekends at 6:30 p.m. on broadcast and livestream. Listen to half-hour broadcasts on 88.3 WLIW-FM weeknights at 6 p.m.
December 11: Vaccines Developed with Unprecedented Speed Amid Setbacks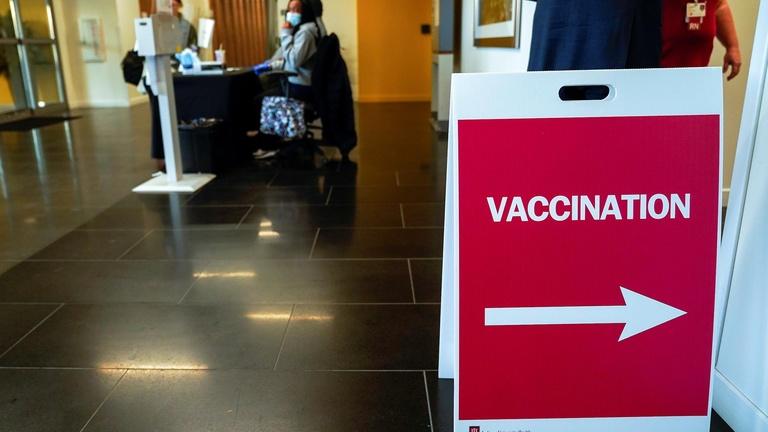 With the U.S. about to approve emergency use for Pfizer's vaccine, there have been some setbacks with others now being tested. Sanofi and GlaxoSmithKline said on Friday the launch of their vaccine will be delayed, and AstraZeneca announced confusing results for its potential vaccine. William Brangham spoke with Matthew Herper, a senior writer for STAT News, to learn more.
December 11: California in Lockdown Amid A Resurgent Coronavirus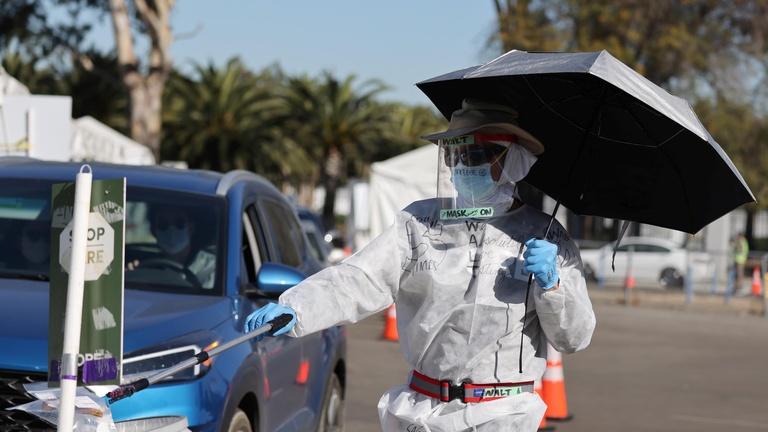 California broke new records this week with the coronavirus, prompting officials to order restrictions in more than 90 percent of that state. Stephanie Sy reports on the situation in Los Angeles County, where frontline workers and communities of color are being hit hard.
December 10: Do States Have What They Need to Conduct Mass Vaccinations?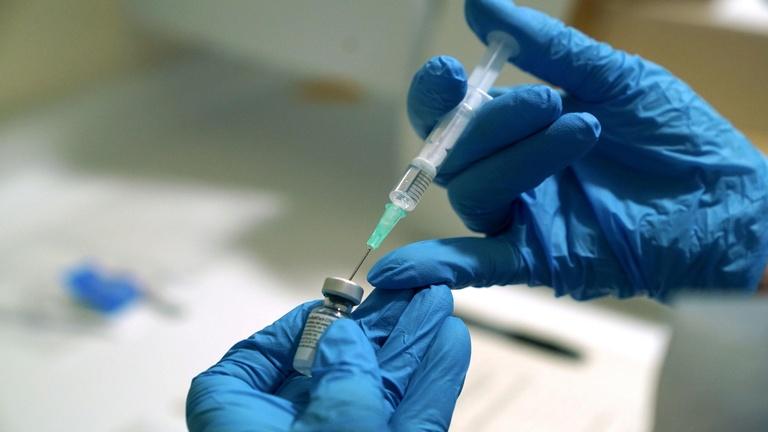 Many are hoping the first doses of a Pfizer vaccine could be given out in the U.S. as soon as next week, and a vaccine by Moderna could follow before the month's end. But there are real concerns about how quickly states can conduct mass vaccinations. Amna Nawaz spoke with Dr. Jennifer Kates, senior vice president and director of global health at the Henry J. Kaiser Family Foundation, to discuss.
December 9: How Women Are Disproportionately Carrying the Cost of COVID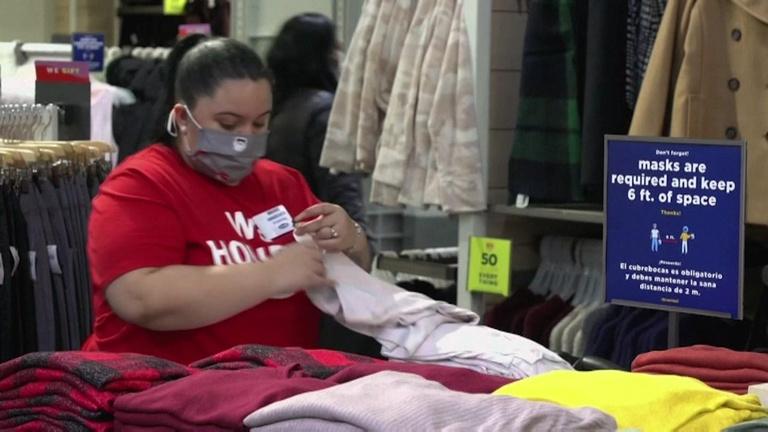 A recent survey found roughly a quarter of women were considering reducing hours, switching to less demanding jobs, or leaving the workforce altogether. At least 2 million women have dropped out of the labor force since last year. Paul Solman has our "Making Sense" story as part of the Chasing the Dream series.
December 8: What Will Distribution of a Vaccine Look Like in the U.S.?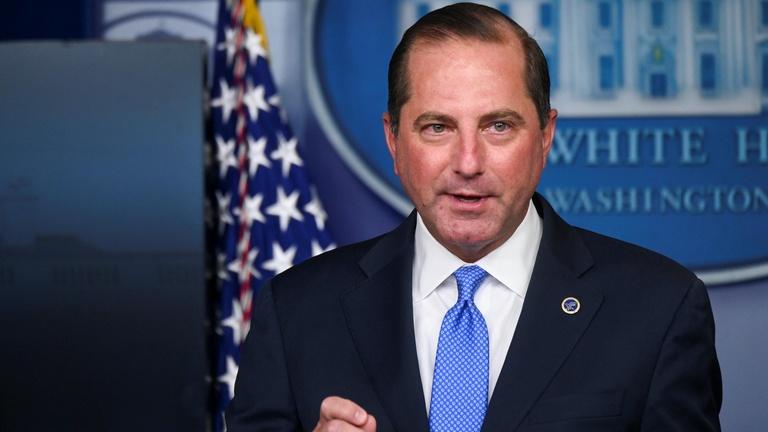 The first shots of a COVID vaccine in Britain Tuesday delivered new hope around the world. Officials in the U.S. want to begin rolling out a vaccine in the coming weeks. But there are many concerns about getting the vaccine out to those who need it in the coming months. Alex Azar, the secretary of Health and Human Services, joins Judy Woodruff to discuss.
December 8: How a Vaccine Will Make It to Hard-to-Reach Communities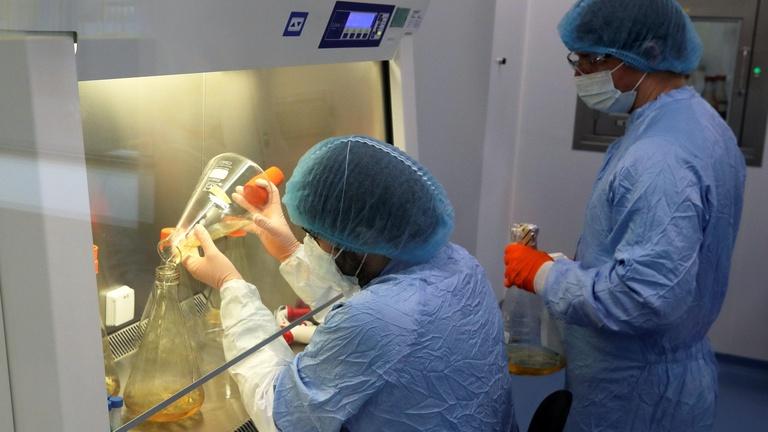 A COVID-19 vaccine may be ready for distribution as soon as this month in the U.S. for some of those who are most in need of protection against the virus. But how will a rollout look in the coming months, including for some hard-to-reach populations? Dr. Carlos del Rio, a professor of global health at Emory University School of Medicine, joins Judy Woodruff to discuss.
December 7: Virginia Readies to Rollout a Half Million Vaccine Doses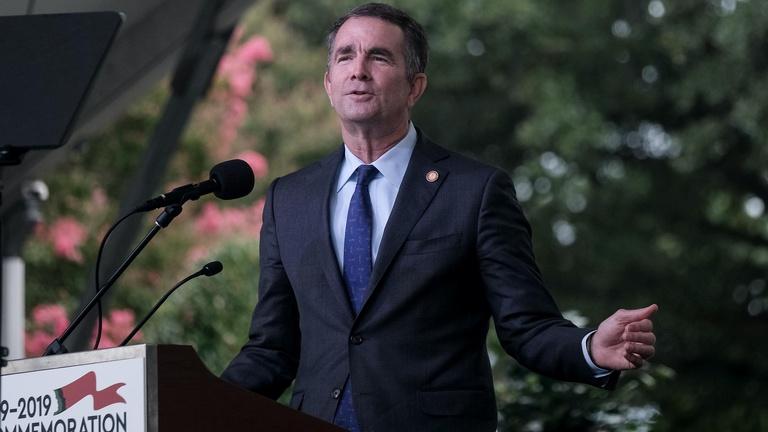 Like most other states in the country Virginia is seeing rises in COVID cases and hospitalizations, and with the vaccines approval expected soon, the state is set to receive nearly a half-million doses by the end of December. Virginia Gov. Ralph Northam, who is also a physician, joins Judy Woodruff to discuss.
December 6: Whistleblower Says FDA Isn't Properly regulating Facilities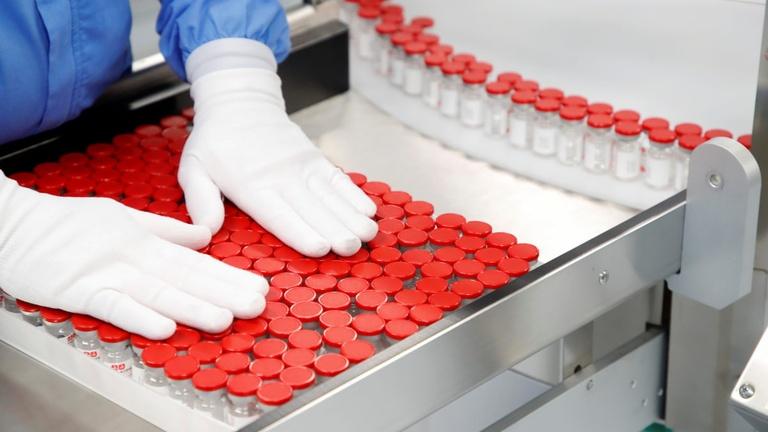 While much attention has been given to approving a COVID-19 vaccine, there's been little paid to the facilities where many vaccines are manufactured. A recent investigation in Vanity Fair features a former FDA inspector turned whistleblower who says that the FDA is not doing its job. Vanity Fair Contributing Editor Katherine Eban, the author of the piece, joins Hari Sreenivasan to discuss.
December 5: COVID Latest: Vaccines, Holiday Travel, New CDC Guidelines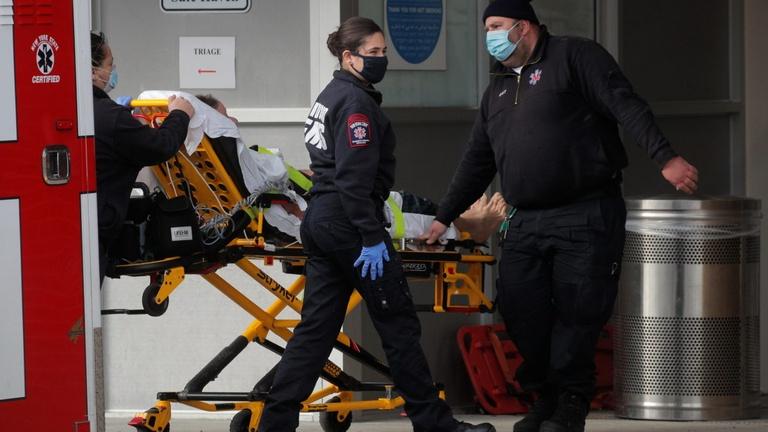 Though new developments in a COVID-19 vaccine have been all over the news, a viable vaccine is still far off. What should Americans be doing to protect themselves and their loved ones, especially leading up to the holiday season? Dr. Caitlin Rivers, Senior Scholar at the Johns Hopkins Center for Health Security, joins Hari Sreenivasan for the latest on COVID, including new CDC guidelines.
Amanpour and Company
Amanpour and Company is on Monday – Saturday at 12 a.m.; repeats at 5 a.m. and 3 p.m. Watch broadcast or livestream.
December 9: Katie Porter: McConnell Is The "Sole Holdout" on Relief Deal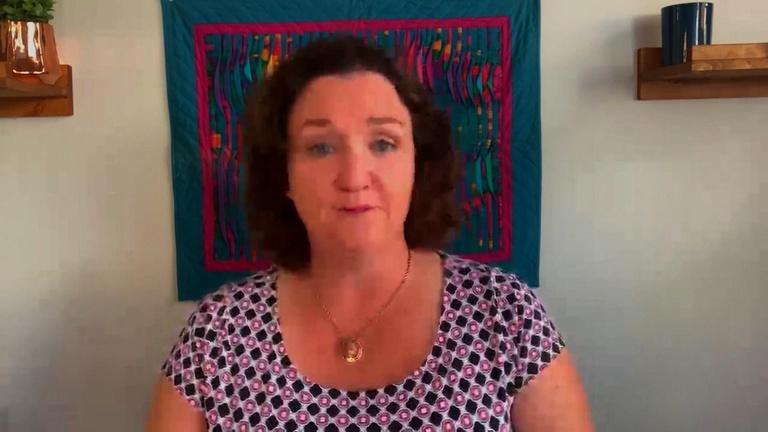 A stimulus bill remains stalled in the United States Senate, while Americans enter the holiday season in severe economic distress — with no support from the federal government. California Congresswoman Katie Porter, who has made a name for herself as a fierce advocate for the ordinary American, offers her perspective on the situation.
December 7: California's Lt. Governor Discusses COVID-19 Surge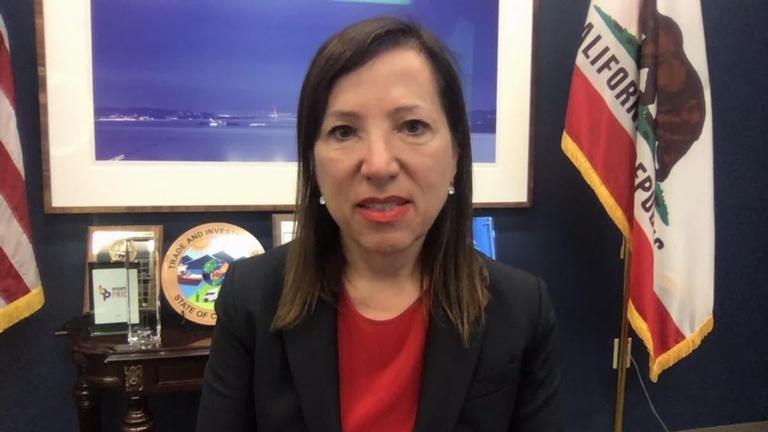 Eleni Kounalakis, Lieutenant Governor of California, is the first female ever to hold that post. One of her earliest endorsements came from her friend Vice President-elect Kamala Harris, and Kounalakis is being considered to fill Harris' Senate seat after the inauguration in January. The Lieutenant Governor joined Christiane from Sacramento to speak about the state of the pandemic in her state.
December 7: "76 Days" Inside Wuhan Hospitals During COVID-19 Outbreak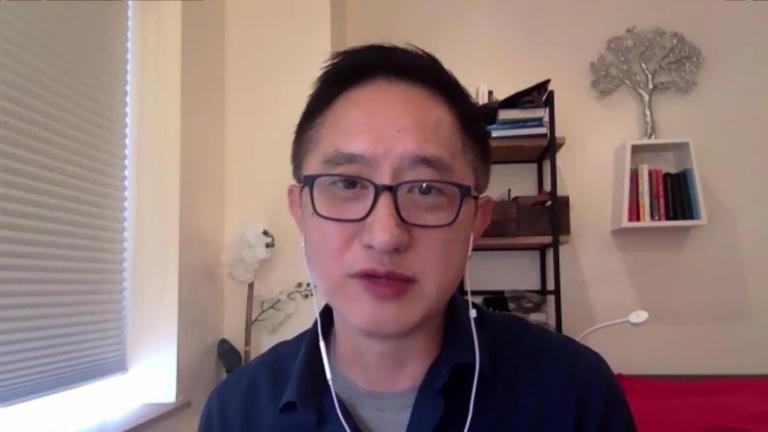 When COVID-19 overran Wuhan, the Chinese government imposed a 76-day lockdown. In his harrowing new documentary, "76 days," filmmaker Hao Wu takes us inside four city hospitals to share the gripping stories of frontline workers and their patients. Here he is talking with our Hari Sreenivasan about the desperate effort to combat what was then a mysterious illness sweeping through the city.
NJ Spotlight News with Briana Vannozzi
NJ Spotlight News provides daily reporting on the coronavirus in New Jersey, as well as newsletters.
December 10: Newark Mayor Fears State Models of COVID-19 Spread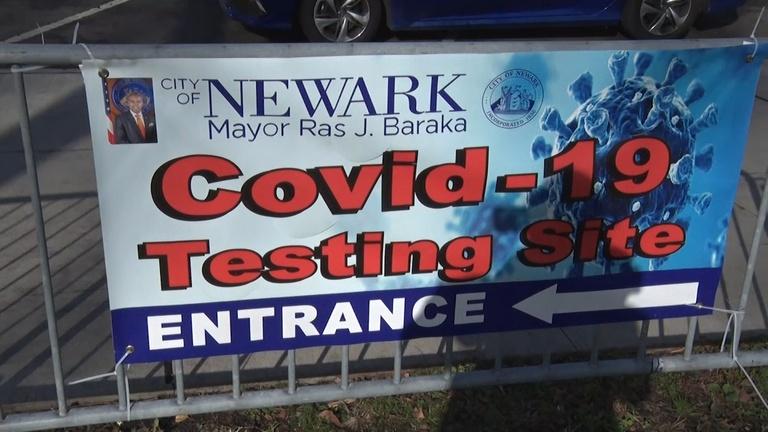 According to Mayor Ras Baraka, the surge of COVID-19 cases in his city would be far worse if not for the restrictions he adopted. City data shows that cases of COVID-19 spiked to an all-time high just as the order was ending Dec. 3, and have since significantly dropped. Now, the mayor may urge Gov. Phil Murphy to consider similar measures.
December 10: What Would an FDA-Approved Vaccine Mean for NJ?


New Jersey is still struggling to keep infections at bay, more than 5,300 new cases announced Thursday. That's more than 386,000 total. With 68 more deaths and roughly 3,500 residents hospitalized with the virus. What would a Food and Drug Administration-approved vaccine mean for New Jersey?
December 10: COVID-19 Vaccines vs. 2D Virus Surge at Nursing Homes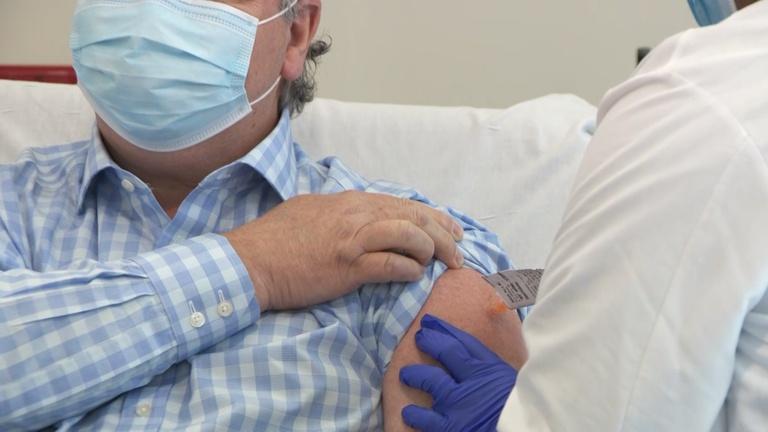 It's a race: COVID-19 vaccines versus the mounting second virus surge at NJ's long term care facilities. NJ's entire Congressional delegation sent state health officials a letter urging them to protect staff and residents at nursing homes to avoid repeating the spring catastrophe, when thousands of LTC facility residents died. They view vaccines as the key to saving those very vulnerable lives.
December 9: Worst-Case COVID-19 Models Predict Swamped Hospitals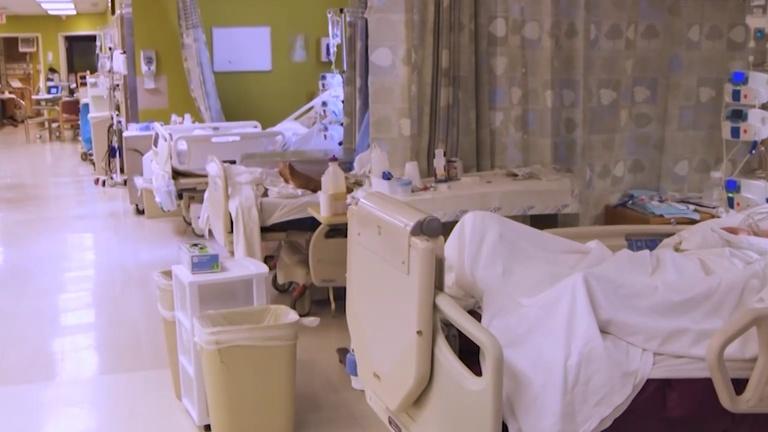 Hospitalizations are now above 3,500 for the first time since May. All eyes are on that data point in the state's two tracking models. Just what should the public expect this winter?
December 9: New Poll Reveals Vaccine Reservations, Financial Hardships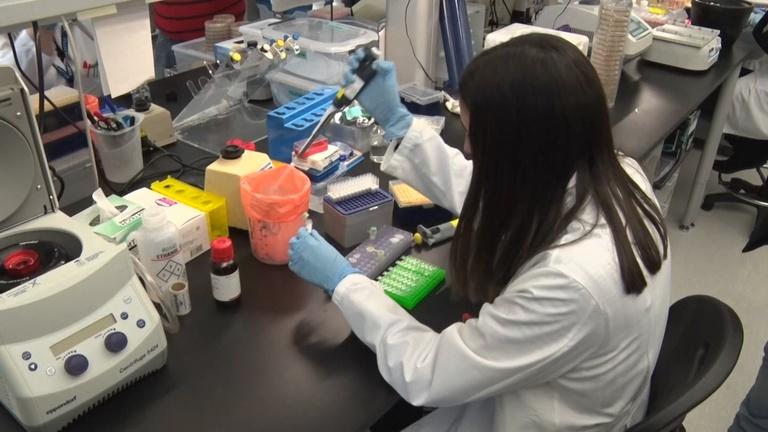 Neither of the models presented Wednesday by state leaders show the way the peak could vary in different communities. Black and Hispanic neighborhoods have experienced the worst health and financial losses during the pandemic. Now, a new survey finds those residents are also far less likely to get a Food and Drug Administration-approved vaccine. What will that mean for recovery going forward?
December 8: More Hospital ERs Divert Ambulances as COVID-19 Cases Climb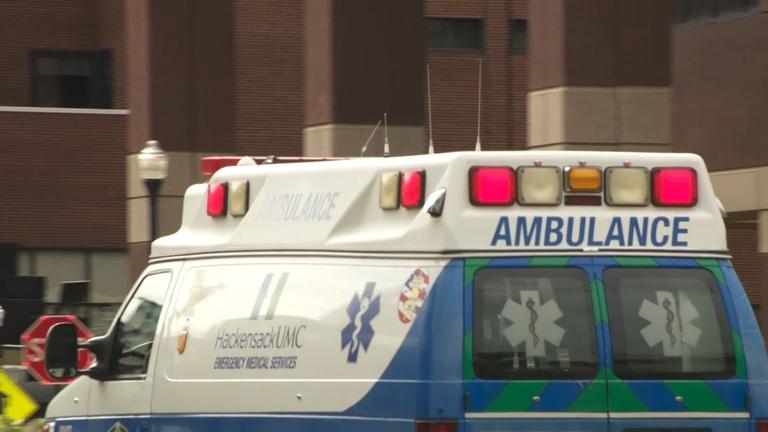 More New Jersey medical centers are diverting ambulances to neighboring hospitals as COVID-19 cases start to crowd their emergency rooms. Some hospitals also face shortages of both available beds and staffing. Doctors are imploring residents to wear masks and social distance as coronavirus cases routinely climb over 5,000 a day.
December 8: Hotels and Restaurants Plead for More Stimulus Aid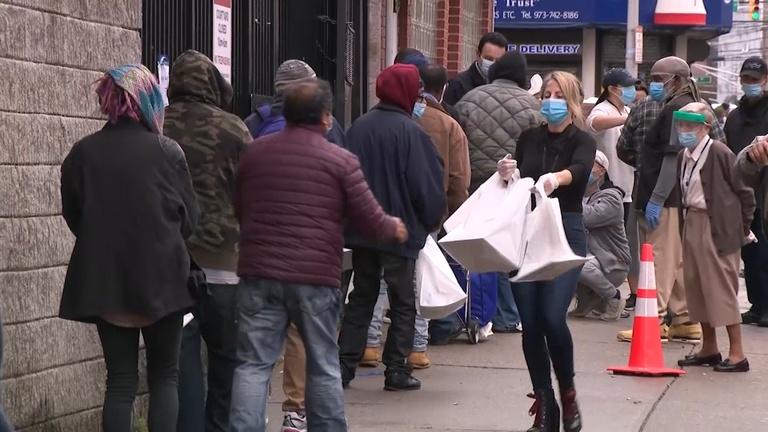 Many hotels and restaurants are on the brink of closure as they wait for Congress to approve another round of stimulus funds. If nothing is passed, 36% of restaurants and 47% of hotels could shutter within 6 months.
December 7: NJ Spotlight News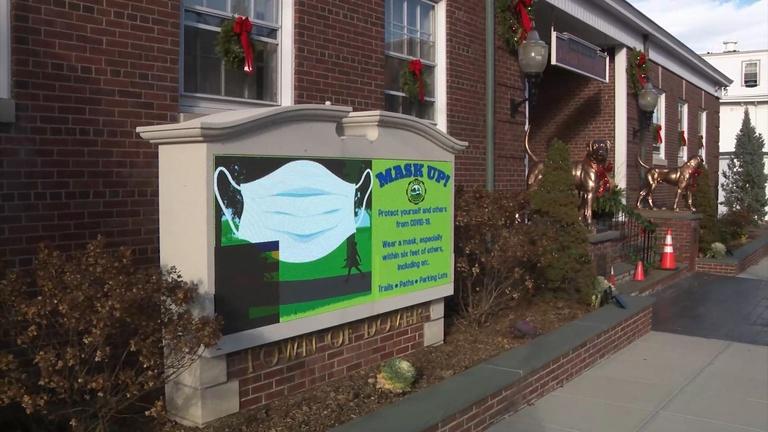 There's a sigh of relief Monday for health officials after a weekend of record positive COVID-19 test results. Gov. Phil Murphy reported 3,573 new infections, putting the nine-month total at 371,838 cases. The state health department reported 17 new confirmed deaths for 17,386 total COVID-19 fatalities.
Firing Line with Margaret Hoover
Firing Line airs Saturdays at 7:30 p.m. and streams live.
December 5: Melinda Gates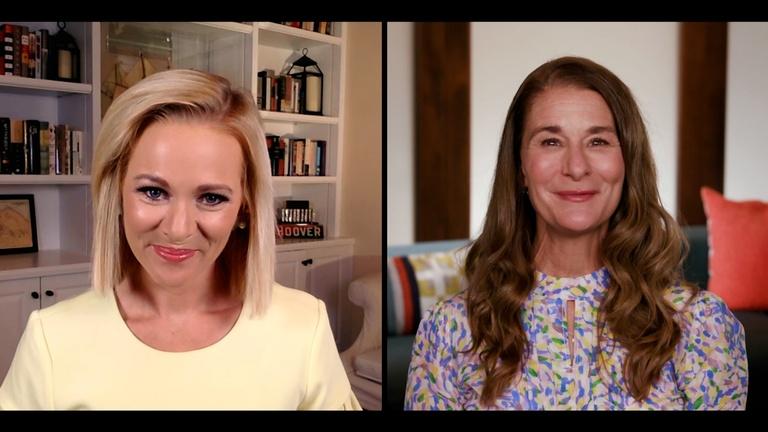 Philanthropist Melinda Gates, who has committed more than $400 million to fight COVID-19, discusses the race to develop vaccines, COVID-19's toll on women and the Trump administration's response to the pandemic.
GZERO WORLD with Ian Bremmer
Ian Bremmer shares his perspective on recent global events and interviews the world leaders, experts and newsmakers. Watch Saturdays at 6 p.m. or stream now.
December 12: A Shot in the Arm: The COVID-19 Vaccine Arrives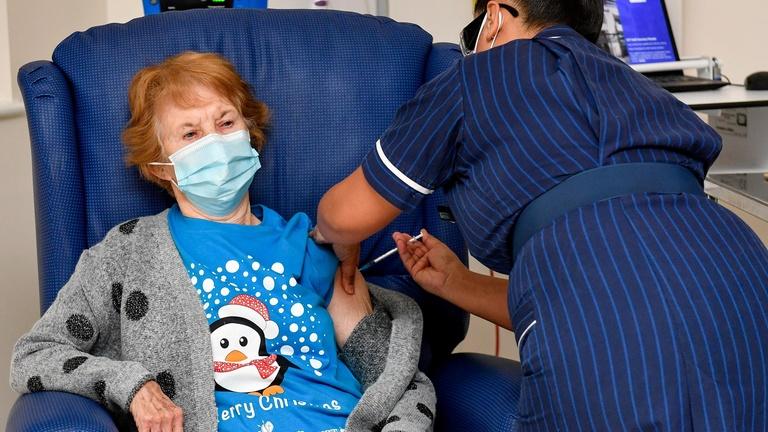 As the pandemic enters its deadliest phase yet, a light emerges at the end of what remains a very long tunnel. Noubar Afeyan, co-founder and chairman of Moderna, a major vaccine developer, joins the show just days before US distribution could begin.
Hotlines and Information
NY State Hotline: 888-364-3065
See New York State coronavirus updates here. Sign up for Governor Cuomo's daily emails here.
COVID Alert NY is a voluntary, anonymous, exposure-notification smartphone app. You will get an alert if you were in close contact with someone who tests positive for COVID-19. Learn more about how it works and download it to your mobile phone.
Work and Assistance
Employers and employees can visit nyc.gov/workers or call 311 (212-NEW-YORK outside NYC) for labor law information and more.
A new New York State web application helps struggling New Yorkers locate benefits they may qualify for. "Find Services" is an easy starting point for first-time users of social programs that relate to unemployment, food insecurity, and housing, among other services.
Nassau County
Text COVID19NC to 888777 to get updates on Coronavirus in Nassau County on your mobile device.
Nassau County Coronavirus Hotline: 516-227-9570
Hear from state legislators from Nassau County on November 19, 10-11 a.m. in the free webinar: Suffolk County Virtual State Legislative Forum, organized by City & State New York.
Nassau County COVID-19 information and resources. The site updates its data on cases, deaths, hospitalizations, number of ventilator patients and discharges daily at 5pm.
Suffolk County
Text COVIDSUFFOLK to 67283 to get updates on Coronavirus in Suffolk County on your cell phone.
Call 1-888-364-3065 with questions about travel and symptoms.
Hear from state legislators from Suffolk County on November 12, 10-11 a.m. in the free webinar: Suffolk County Virtual State Legislative Forum, organized by City & State New York.
Suffolk County COVID-19 information and resources, including daily reports of deaths, cases, and cases by county.
Remote Learning Resources from WNET Education
WLIW21 is the home of a weekday broadcast block starting at 9 a.m. Grades 3K-Grade 2 are served by Let's Learn, NYC!, followed by a NJTV Learning Live lesson for 3rd graders at 10 a.m., 4th graders at 11 a.m., and 5th graders at 12 p.m.
Broadcast schedules on WLIW21, WLIW World and PBS Kids were developed to help schools and districts bridge the digital divide and provide equitable access to learning for all students at home, regardless of access to the internet or computers.
Help keep students learning at home with tools for parents and educators on WNET's Education site. All resources are free and standards-aligned.