WLIW21 and PBS offer regular, in-depth reporting on the coronavirus pandemic's COVID-19 cases and the vaccine rollout and distribution, as well as repercussions on employment, social services, the economy and politics. Here is the most recent information from infectious disease doctors and medical professionals, government officials, and journalists who cover news about COVID-19 and its impacts. This page will be updated as reporting continues.
Recent COVID News and Numbers
Click for National, State, and City Hotlines and Resources
The House of Representatives plans to schedule a vote this week on President Joe Biden's $1.9 trillion coronavirus relief package.
As of February 23, a second South African variant has been identified in Nassau County.
The FDA will meet February 26 to review the Janssen Biotech single-dose vaccine application from Johnson & Johnson. The public can livestream the meeting on the U.S. FDA YouTube channel.
We're offering updates via email or mobile on the coronavirus now through the duration of the pandemic. Sign up for email alerts here, or text UPDATES to 30644 for mobile notifications.
Re-Openings
Sports and entertainment events in major stadiums and arenas in New York with a capacity of 10,000 or more people can re-open with limited spectators beginning February 23.
Movie theaters can reopen at 25% capacity—or 50 people maximum—on March 5.
Beginning March 15, weddings and catered events can resume statewide. Venues are restricted to 50 percent capacity, with no more than 150 people per event. All attendees and patrons must be tested prior to the event.
Firing Line with Margaret Hoover
Firing Line is broadcast Saturdays at 7:30 p.m. and streams live.
February 20: Epidemiologist Dr. Michael Osterholm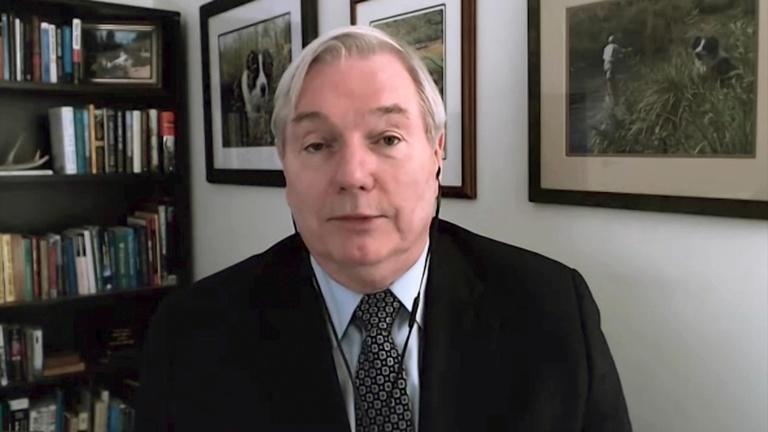 Epidemiologist Dr. Osterholm says new COVID-19 strains will likely cause cases to surge in March. Dr. Osterholm, who was on Biden's transition task force, says the U.S. needs to revise its vaccine and mask strategies now to save lives.
GZERO WORLD with Ian Bremmer
Saturdays at 6 p.m. and streams live.
February 27: Dr. Fauci's Pandemic Prognosis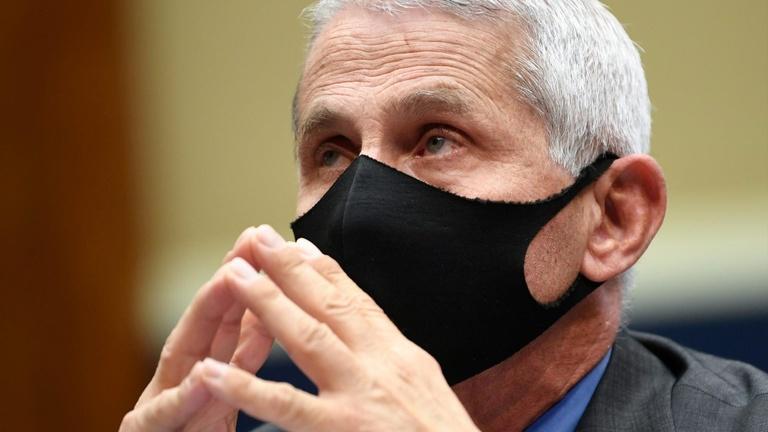 Dr. Anthony Fauci, known to many over the past year as "America's doctor," joins the show to talk vaccines, school re-openings, and when—and how—the pandemic may finally end.
PBS NewsHour Reports
PBS NewsHour is broadcast weeknights at 7 p.m. and weekends at 6 p.m. and streams live. Listen to half-hour broadcasts on 88.3 WLIW-FM weeknights at 6 p.m.
February 25: Why Many Health Care Workers Are Delaying Vaccinations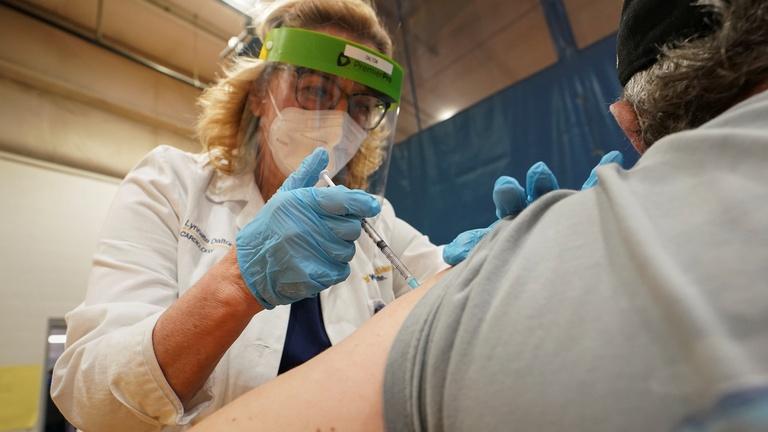 COVID-19 vaccines were developed with record-breaking speed, and by late last year they were rolled out to frontline health care workers across the country. But despite being first in line many of those workers have decided to delay getting the shot. Amna Nawaz reports on the critical effort to vaccinate America's health care professionals.
February 23: Why the U.S. Vaccine Rollout Has Been Slower Than Expected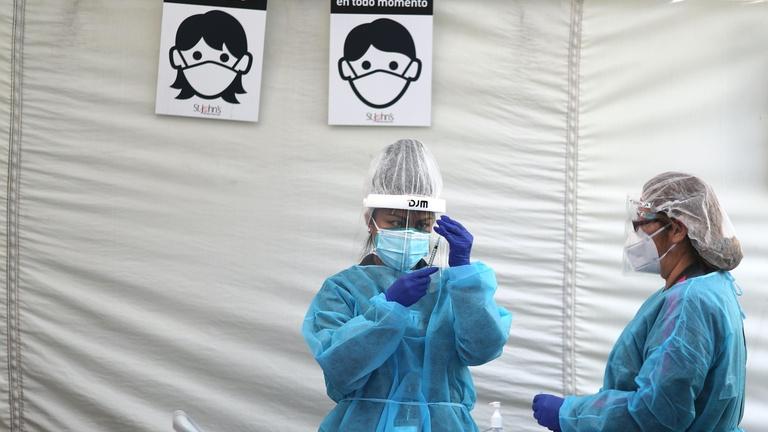 So far, 65 million Americans have received at least one shot of either the Pfizer or Moderna vaccines. As a country, the U.S. has recently picked up the pace of vaccinations, but there are concerns over supply and demand, which was the subject of a congressional hearing on Tuesday.
February 22: U.S. Death Toll from COVID-19 Reaches 500,000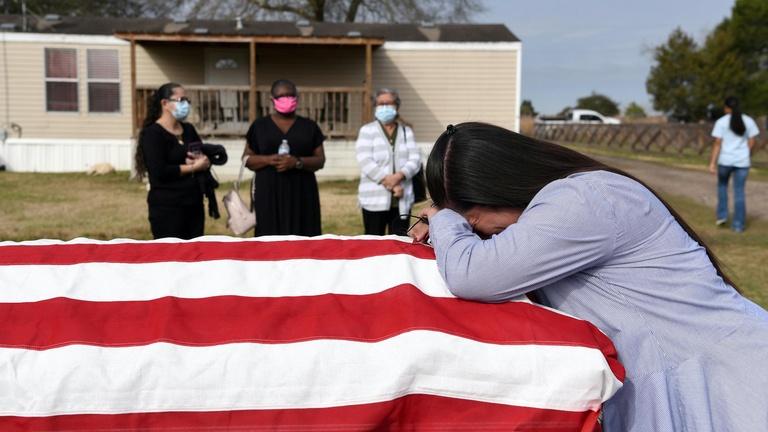 The U.S. on Monday marked a new, watershed moment in the COVID-19 pandemic with 500,000 confirmed deaths. It comes even as daily increases in infections and deaths have slowed sharply in recent weeks. William Brangham reports, and Judy Woodruff speaks with Dr. Angela Rasmussen, a virologist at the Georgetown University Center for Global Health Science and Security, to learn more.
February 21: When Will Children Be Vaccinated for COVID-19?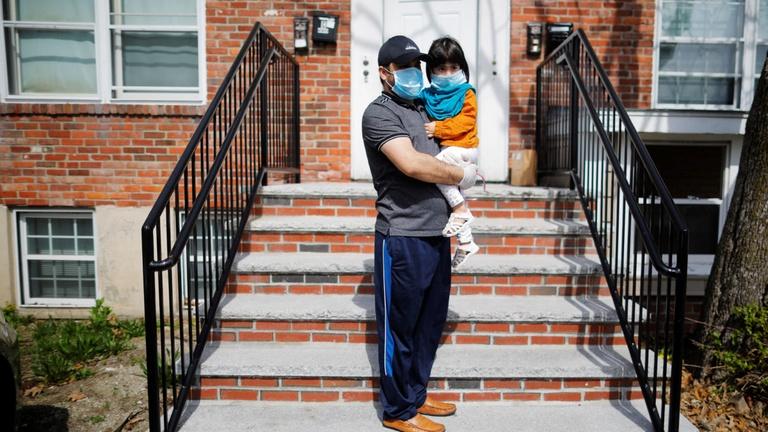 As COVID-19 vaccinations continue to expand to new groups of people, there is the question of when children can begin to get shots. Dr. Fauci recently said children as young as first-graders may be vaccinated by the start of school in September. Caroline Chen covers public health at ProPublica, and joined Hari Sreenivasan for more on what we know about kids and COVID-19.
Amanpour and Company
Amanpour and Company airs Monday – Friday at 11 p.m.; repeats at 4 p.m. Watch broadcast or livestream.
February 26: Why Was COVID Data Withheld from New York Families?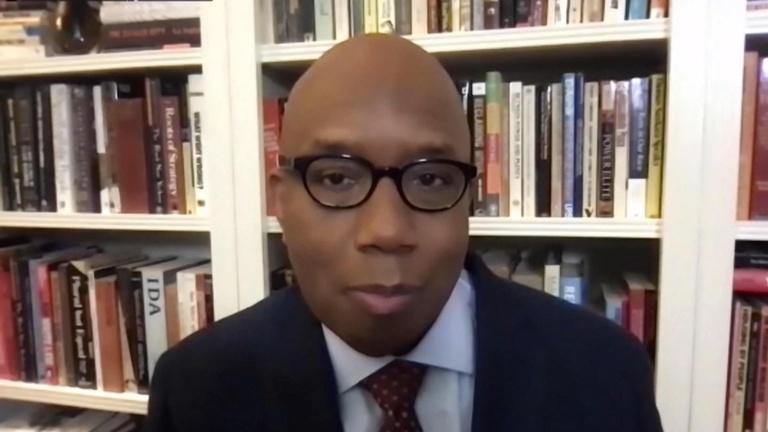 New York's Governor Cuomo is under fire for his lack of transparency about the number of COVID-19 deaths in the state's nursing homes. While the governor insists there was no cover-up, he does acknowledge that the information should have been released sooner. Errol Louis, a seasoned political host for "Inside City Hall" on the NY1 channel, joins Michel Martin to discuss this unfolding story.
February 24: Pandemic Shaming Doesn't Work Says Harvard Epidemiologist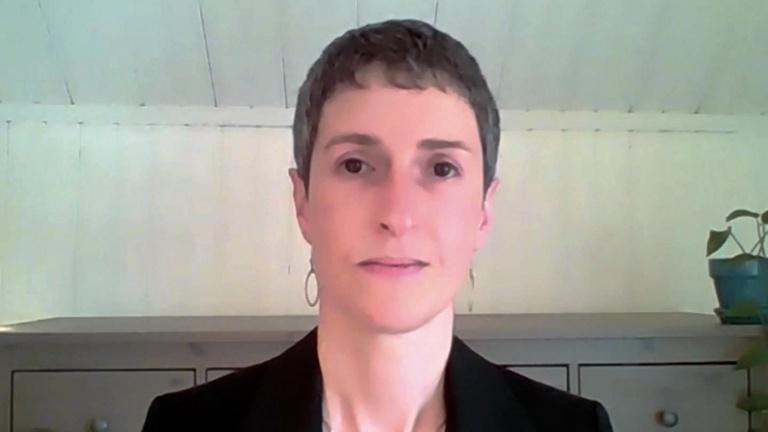 As vaccines continue to be rolled out, it is essential that we learn how to mitigate the risk of COVID-19 in a sustainable way. Julia Marcus is an expert in infectious disease who sees clear parallels between HIV and our current pandemic — especially in terms of messaging about infection risk. She speaks with Hari Sreenivasan about strategies for risk management and enabling better decisions.
February 23: Global Experts Explain the Keys to Vaccine Distribution


The U.S. has given at least one vaccine dose to around 13% of its people – substantially behind nations like the UK and Israel. Those two countries have plenty of lessons to offer about vaccine distribution and a gradual emergence from lockdown. The UK's vaccine minister and the chair of Israel's COVID-19 National Experts Panel join Christiane to explain the keys to a successful vaccine rollout.
MetroFocus Interviews
MetroFocus airs weeknights at 6 p.m. (see schedule for late-night and weekends) and livestreams; listen weeknights on 88.3 WLIW-FM at 11 p.m..
February 24: Everything You Need to Know About the COVID Vaccine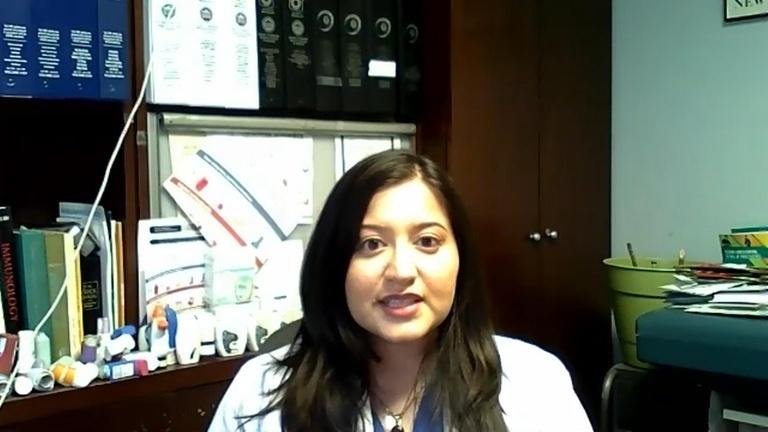 From the lab to your living room, adult and pediatric infectious disease immunologist and investigator with the COVID vaccine trials Dr. Purvi Parikh is on call to answer your questions and concerns about getting the vaccine.
February 17: COVID Nursing Home Controversy & Coverup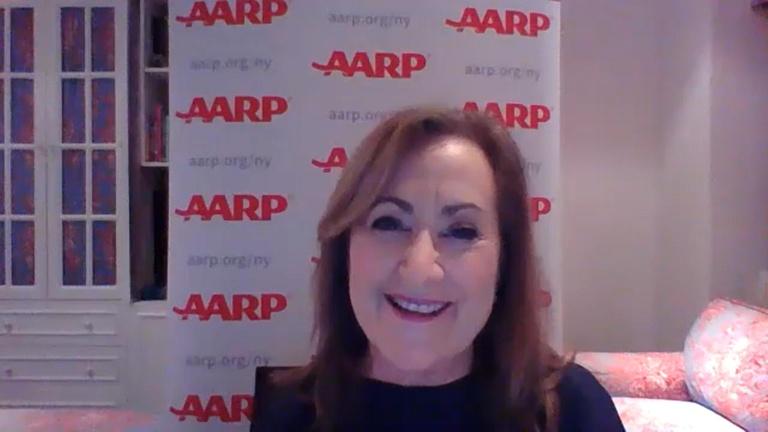 How many New York State nursing home residents have died as a result of COVID-19? That question is at the heart of a spiraling crisis engulfing the Cuomo administration and fueling accusations of a coverup, and calls for the governor to be stripped of his emergency powers. Beth Finkel, State Director of AARP's New York Office, joins us with the latest developments on this breaking New York story.
NJ Spotlight News with Briana Vannozzi
NJ Spotlight News provides daily reporting on the coronavirus in New Jersey, as well as newsletters.
February 26: J&J Vaccines Could Help Those in Hard-to-Reach Communities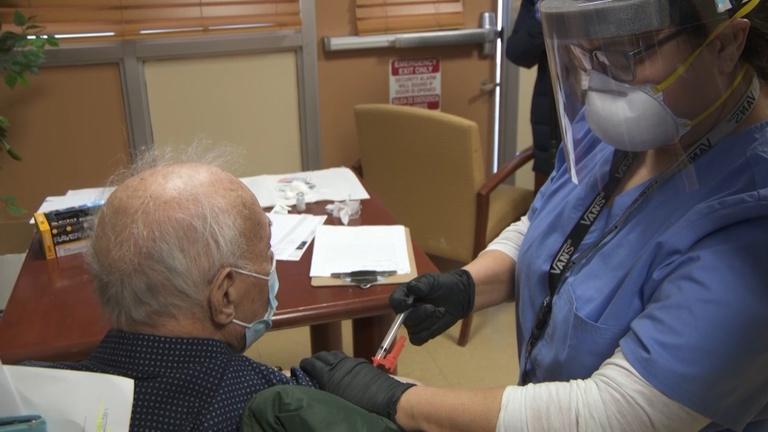 NJ 10th district legislators, including Assemblyman Greg McGuckin, have been campaigning to bring the vaccine directly to elderly residents in 55 and older communities.
February 26: Could 'Worrisome' New COVID-19 Strains Threaten Progress?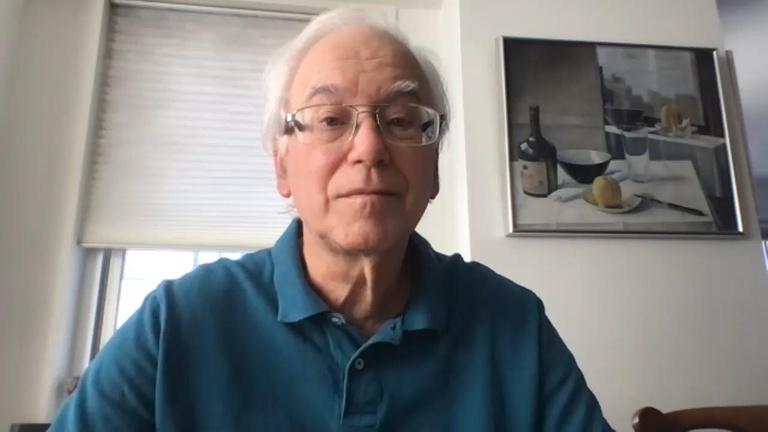 The Department of Health says more than 50 cases of the variant first detected in the UK have been found in the state. And leaders assume a troublesome new variant detected in New York is already circulating in New Jersey. How tough will it be to fend off dangerous new variants? Anchor Briana Vannozzi asked Rutgers University professor of medicine and infectious disease Dr. Martin Blaser.
February 24: FDA Finds Johnson & Johnson Vaccine Safe and Effective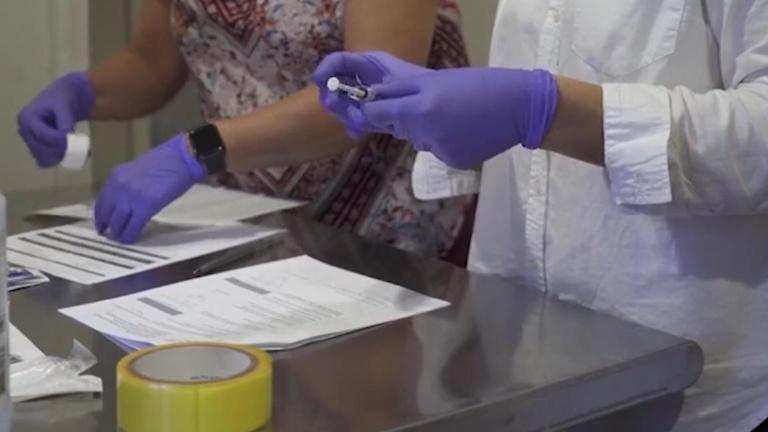 The FDA finds the Johnson & Johnson vaccine is safe and effective against severe COVID-19 disease and prevents hospitalizations and deaths. Emergency use could be authorized as soon as this week.
February 24: Tests Found Rare COVID-19 Mutation in New Jersey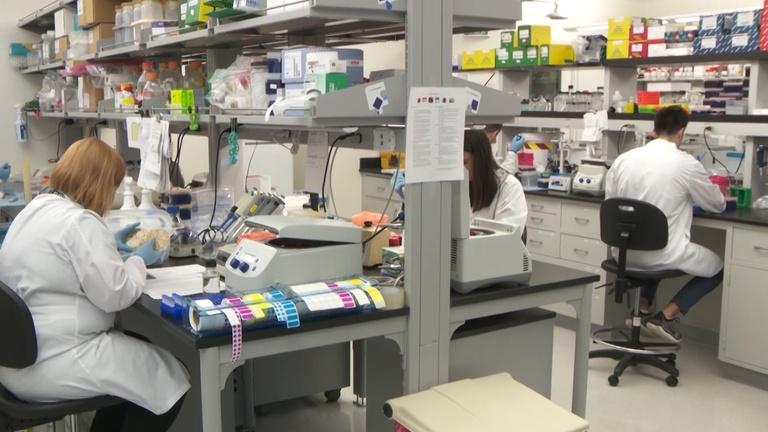 Genome sequencing tests have identified one rare COVID-19 virus mutation at a NJ medical facility and data suggest others could soon be found in samples taken from around Union County. Both situations highlight the need for more widespread COVID-19 genomic sequencing tests by the state across NJ, according to some scientists.
February 23: Newark's COVID-19 Positivity Rate Decreases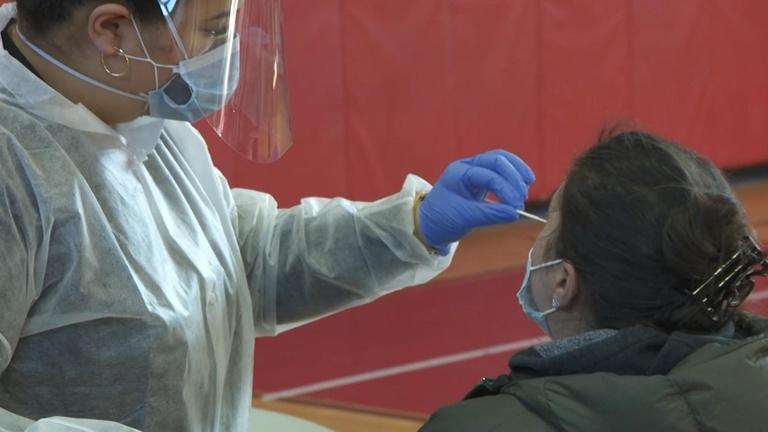 The city of Newark has managed to decrease the COVID-19 positivity rate to lower than the state's. Newark Mayor Ras Baraka says curfews and restrictions on businesses have helped minimize the number of positive coronavirus cases.
February 19: Here's Why You Should Double Mask, And How To Do It Right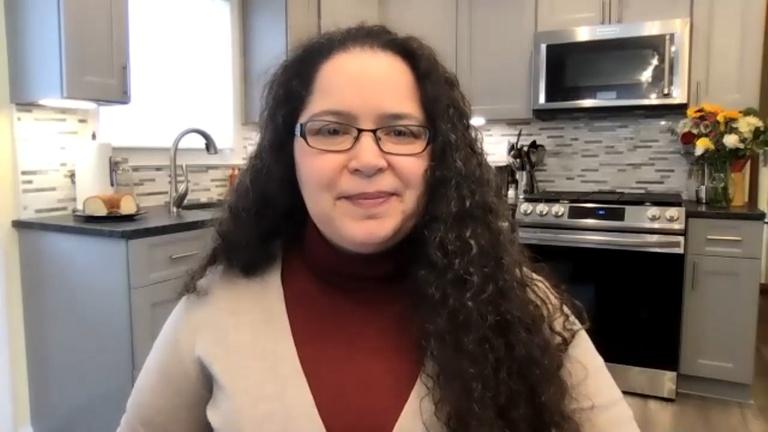 As highly contagious variants of the coronavirus begin to circulate more widely, Dr. Stephanie Silvera says it's time to double up on masks. The Montclair State University epidemiologist says she's been wearing two masks since November. But she warns that wearing any two masks isn't going to cut it, and that a tight fit is key.
Hotlines and Information
NY State Hotline: 888-364-3065
For all New York State updates and announcements from Governor Andrew Cuomo, see the state COVID site.
Vaccine Distribution
To confirm eligibility and see list of vaccine providers closest to you, see this New York State site.
Those eligible can call the New York State COVID vaccine scheduling hotline; calls are accepted 7 a.m. to 10 p.m., though lines may be busy and hold times lengthy: 833-697-4829.
The state documents its vaccination distribution through a vaccine tracker that includes first and second doses given.
State-run COVID-19 vaccination sites (appointments required through ny.gov/vaccine) include, among others:
Jacob K.

Javits

Convention Center in Manhattan, New York City

Westchester County Convention Center (Westchester County)

Jones Beach drive-thru vaccination site (Nassau County) on Long Island
SUNY Stony Brook (Suffolk County) on Long Island
The Aqueduct Racetrack in Queens, New York City
See other community pop-up sites in New York City, Long Island and Westchester County, on the New York State site.
Micro-Cluster Hot Spots
Look up an address to see if it is in a New York COVID-19 color-coded Hot Spot Zone with restrictions. There are currently micro-clusters in Upper Manhattan in the Bronx according to the state site last updated January 27. Maps of the cluster zones can be found here.
The places and activities regulated are non-essential gatherings, businesses, dining, and schools.
Governor Cuomo's weekday coronavirus updates focus on hospital and ICU bed availability in New York State's regions, based on seven-day averages. See the status of regions on forward.ny.gov.
COVID Alert NY is a voluntary, anonymous, exposure-notification smartphone app. You will get an alert if you were in close contact with someone who tests positive for COVID-19. Learn more about how it works and download it to your mobile phone.
Nassau County
Text COVID19NC to 888777 to get updates on Coronavirus in Nassau County on your mobile device. See New York State information regarding vaccine distribution.
Nassau County Coronavirus Hotline: 516-227-9570
Nassau County vaccine information.
Nassau County COVID-19 information and resources. The site updates its data on cases, deaths, hospitalizations, number of ventilator patients and discharges daily at 5pm.
Nassau County maintains a map with number of cases by community.
Suffolk County
Text COVIDSUFFOLK to 67283 to get updates on Coronavirus in Suffolk County on your cell phone.
Call 1-888-364-3065 with questions about travel and symptoms.
See New York State information regarding vaccine distribution.
Suffolk County COVID-19 information and resources, including daily reports of deaths, cases, and cases by county.
Remote Learning Resources from WNET Education
WLIW21 is the home of a weekday broadcast block starting at 9 a.m. Grades 3K-Grade 2 are served by Let's Learn, NYC!, followed by a NJTV Learning Live lesson for 3rd graders at 10 a.m., 4th graders at 11 a.m., and 5th graders at 12 p.m.
Broadcast schedules on WLIW21, WLIW World and PBS Kids were developed to help schools and districts bridge the digital divide and provide equitable access to learning for all students at home, regardless of access to the internet or computers.
Help keep students learning at home with tools for parents and educators on WNET's Education site. All resources are free and standards-aligned.