WLIW21 and PBS offer regular, in-depth reporting on the coronavirus pandemic's COVID-19 cases and vaccine rollout and distribution, as well as repercussions on employment, social services, the economy and politics. Here is the most recent information from infectious disease doctors and medical professionals, government officials, and journalists who cover news about COVID-19 and its impact. This page will be updated as reporting continues.
Recent COVID-19 News and Numbers
Click for Hotlines and Information Sources for Nassau and Suffolk Counties
Among the regions of New York, Long Island has the highest test positivity rate. Long Island's positivity rate has gone down to 5.36% as of Monday.
A new group is eligible for the vaccine in New York beginning February 15: adult New Yorkers of any age with health conditions that predispose them to a severe reaction to the coronavirus. Appointments can be made starting February 14. See the list of qualifying health conditions. New Yorkers must provide documentation as required by the facility where they are getting vaccinated which must be either:
Doctor's Letter, or

Medical Information Evidencing Comorbidity, or

Signed Certification 
As of Sunday, February 8, New York State has administered over 2.1 million doses of the vaccine.
The FDA will meet February 26 to review Johnson & Johnson's single-dose vaccine application.
WLIW21 offers coronavirus coverage updates via email or mobile. Sign up for email alerts here, or text INFORMATION to 30644 for mobile notifications.
FRONTLINE: China's COVID Secrets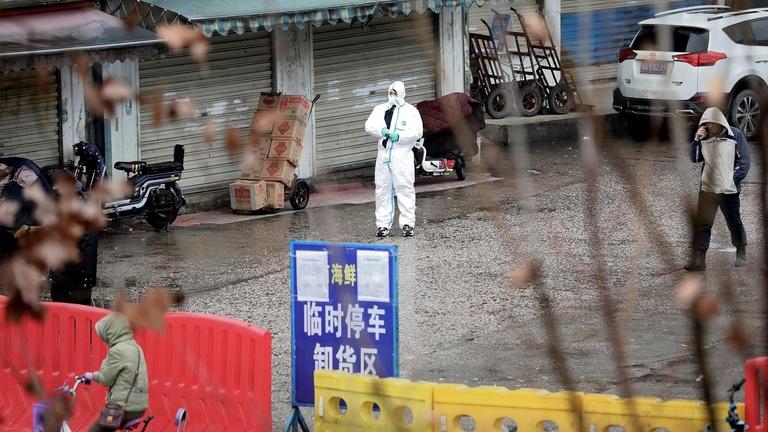 A FRONTLINE documentary released February 2 tells the untold story of the beginning of the coronavirus pandemic and how China responded. Chinese scientists and doctors, international disease experts and health officials reveal missed opportunities to suppress the outbreak and lessons for the world. Stream the full film now.
MetroFocus Interviews
MetroFocus is on weeknights at 5, 7 and 11 p.m. on broadcast and livestream; listen weeknights on 88.3 WLIW-FM at 11 p.m.
February 3: COVID and Long Island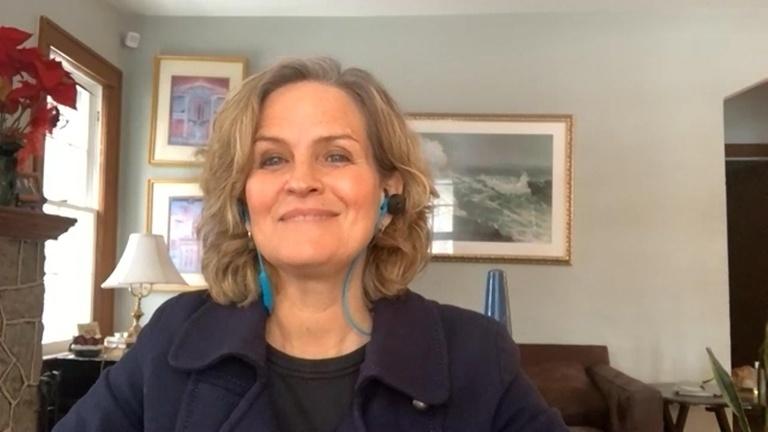 Tonight, MetroFocus is one-on-on with Nassau County executive Laura Curran as she shares the difficulties of balancing the needs of the people with preventing the spread of the disease and shares her personal experience of life in quarantine after she herself was exposed to the coronavirus.
PBS NewsHour Reports
PBS NewsHour is on weeknights at 6 p.m. and weekends at 6:30 p.m. on broadcast and livestream. Listen to half-hour broadcasts on 88.3 WLIW-FM weeknights at 6 p.m.
February 12: News Wrap: CDC Says In-Person Schooling Can Be Done Safely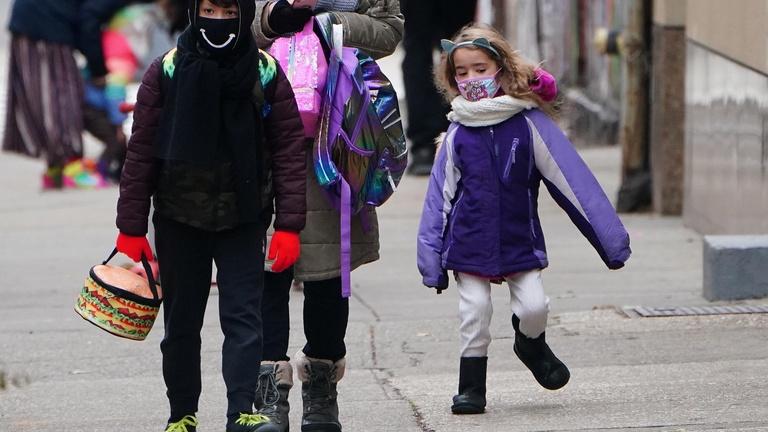 In our news wrap Friday, the CDC says evidence shows in-person classes can be done safely during the pandemic with the proper measures in place.
February 11: News Wrap: Biden Announces Purchase of More Vaccine Doses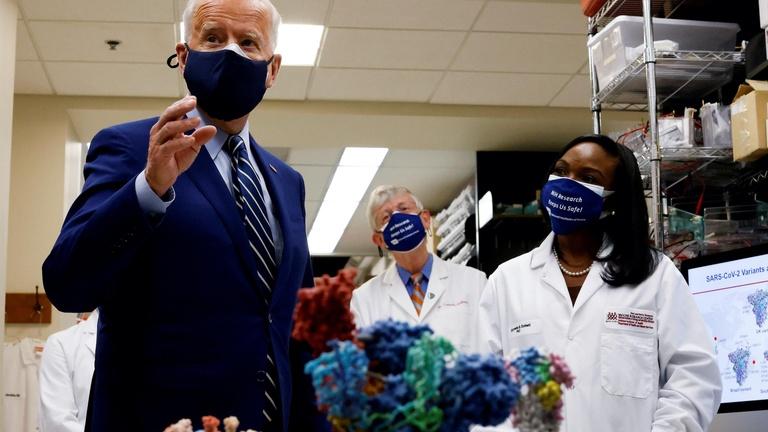 In our news wrap Thursday, President Biden announced the U.S. purchased another 200 million doses of COVID-19 vaccines while blaming President Trump for doing little to lay the groundwork.
February 10: How the Biden Administration is Ramping Up Vaccinations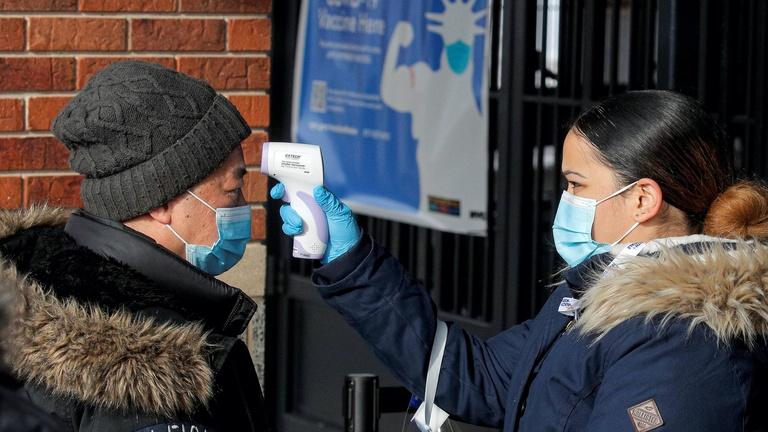 About 1.5 million people in the U.S. are getting a shot of the COVID vaccine each day, and about 10 percent of Americans have received at least one dose so far. But the pace and the supply remain far too low. Andy Slavitt, a White House senior adviser on the COVID-19 response who has been at the center of the Biden administration's efforts to increase those numbers, joins Amna Nawaz to discuss.
February 9: Slowing the Spread of New COVID Strains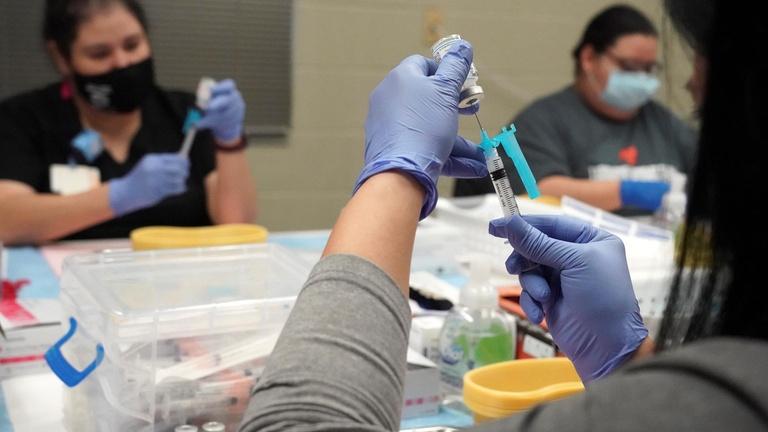 The data are preliminary so far, but there are concerns that some new COVID strains are more infectious, more deadly, and possibly even more resistant to the vaccines — and experts stress mass vaccination is crucial to slowing the spread. Dr. Atul Gawande, a staff writer for the New Yorker and a Massachusetts's surgeon leading an inoculation campaign, joins William Brangham to discuss.
February 6: Not Enough Data to Tell If Vaccines Are Reaching the Needy


The Pentagon committed to sending around 1,000 active duty troops to help vaccinate people across the nation after the White House promised to open community vaccination centers, increasing availability to those in need. Dr. Julie Morita, Executive Vice President of the Robert Wood Johnson Foundation, a NewsHour funder, joins to discuss the challenge of equal distribution of the COVID-19 vaccines.
Amanpour and Company
Amanpour and Company is on Monday – Saturday at 12 a.m.; repeats at 5 a.m. and 3 p.m. Watch broadcast or livestream.
NJ Spotlight News with Briana Vannozzi
NJ Spotlight News provides daily reporting on the coronavirus in New Jersey, as well as newsletters.
February 12: Study: Alzheimer's Patients Face Higher Risk of COVID-19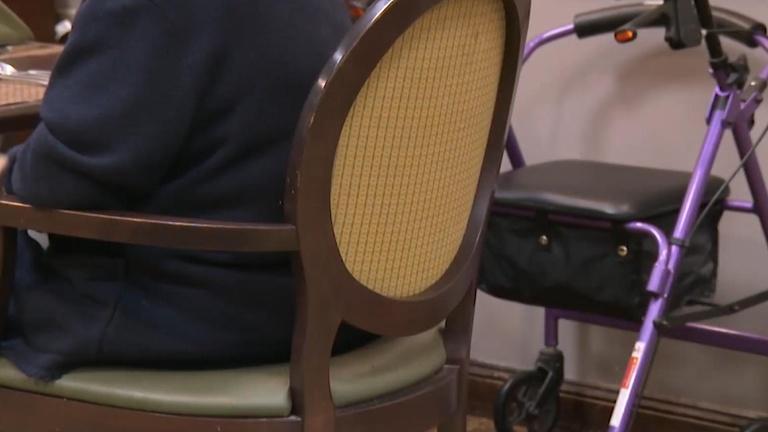 A new study shows people with dementia run higher risks of catching and dying from COVID-19, particularly people of color. Dementia patients often won't follow preventive measures, like wearing a mask, and once hospitalized their prognosis is poorer.
February 12: CDC Outlines Key Strategies for Safe Reopening of Schools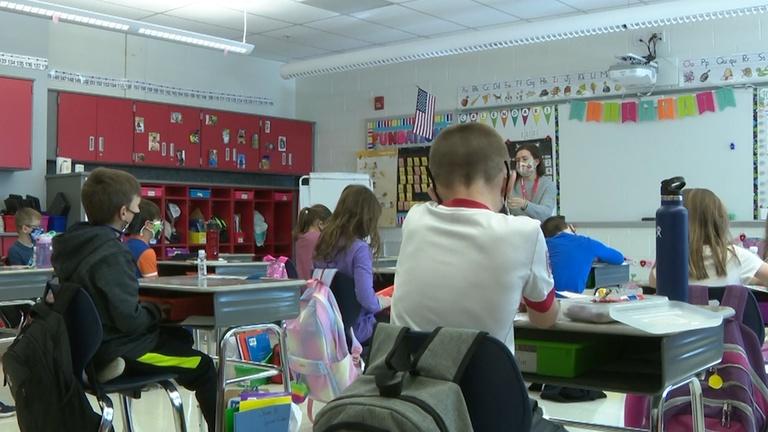 The Centers for Disease Control and Prevention says that schools should use what it calls "key mitigation strategies" for safe reopening: universal and correct mask-wearing, physical distancing, hand-washing and proper ventilation, along with performing contact tracing, isolation and quarantining.
February 11: Should Women Get the COVID-19 Vaccine During Pregnancy?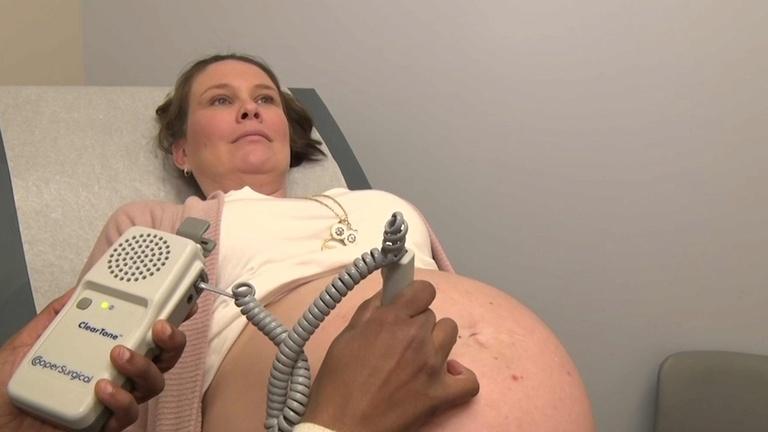 Adding to the stress of a pandemic winter, expectant moms are weighing whether or not they should get a COVID-19 vaccine. Pregnant women are considered to be at high risk if they contract the coronavirus, but they weren't included in the clinical trials for any of the vaccines currently on the market. So is it safe? Raven Santana reports that there isn't one clear answer.
February 11: Problem-plagued COVID-19 Vaccine Hotline Angers Residents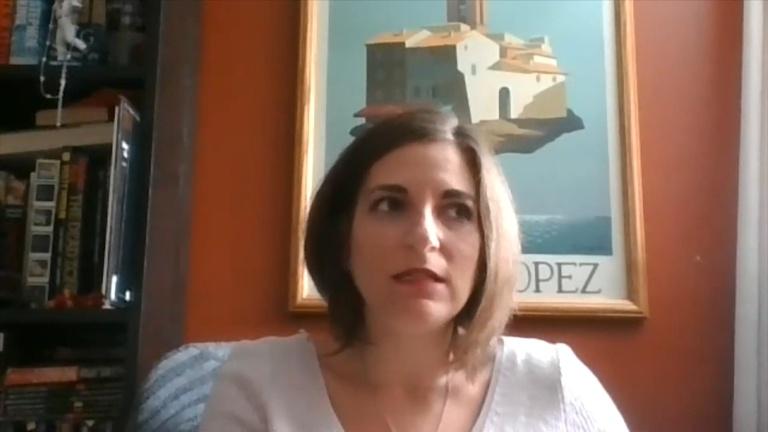 It never worked well, and now it's on hold, while mistake-prone hotline agents get retrained on the Microsoft appointments system NJ contracted to set up the call center.
February 9: Frustration for Teachers Who Want COVID-19 Vaccination


In an effort to reopen schools, advocates are pushing for teachers to be prioritized for COVID-19 vaccinations.
February 9: Montclair State University Has On-Campus COVID Concierge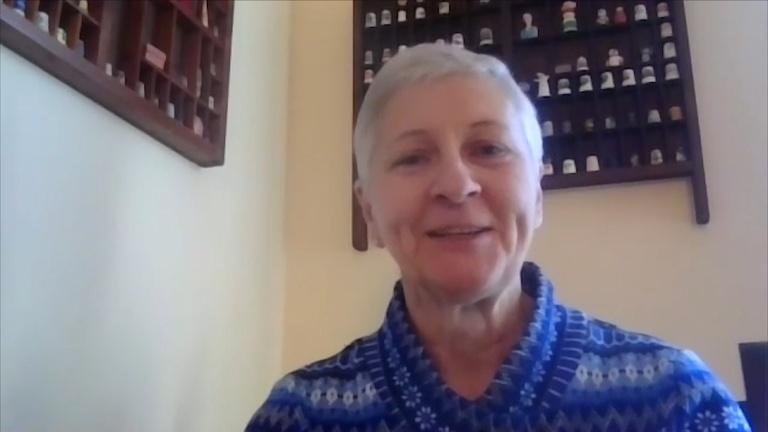 Former athletics director Holly Gera is the new COVID-19 Housing and Health Concierge, a single point of contact for student questions and concerns.
February 8: Many Report Side Effects After Second COVID-19 Vaccine Dose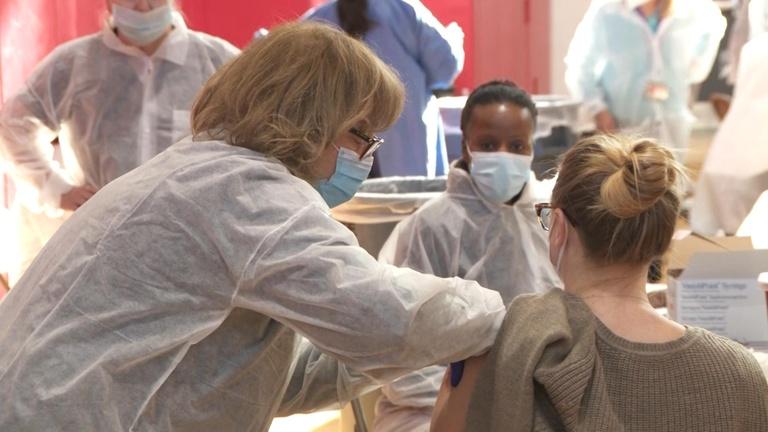 Many people report some unexpectedly intense reactions to their second dose of Moderna and Pfizer COVID-19 vaccines, including extremely sore arms, whole body aches, fever and chills. Doctors advise taking some special precautions before getting the second shot, like scheduling a day off from work or getting it before the weekend.
February 5: Johnson & Johnson One-Dose COVID Vaccine and FDA Authorization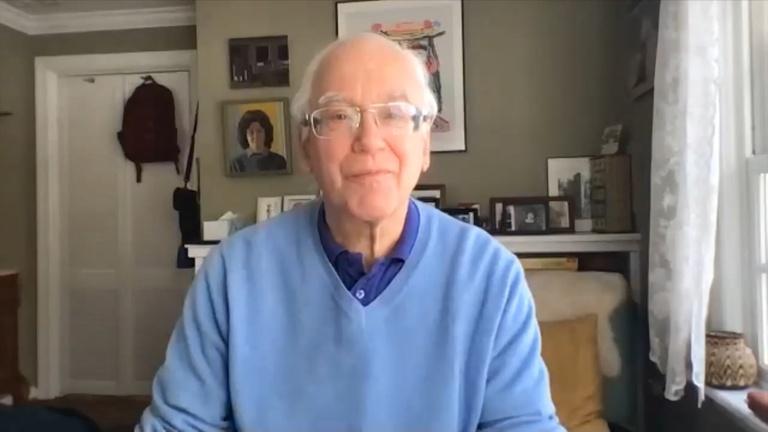 Dr. Martin Blaser discusses Johnson & Johnson's one-shot COVID-19 vaccine and getting emergency use authorization from the FDA. Once approved, J&J could start sending out vaccines within four weeks, and without the need for ultra-cold storage.
GZERO WORLD with Ian Bremmer
February 6: The Race to Vaccinate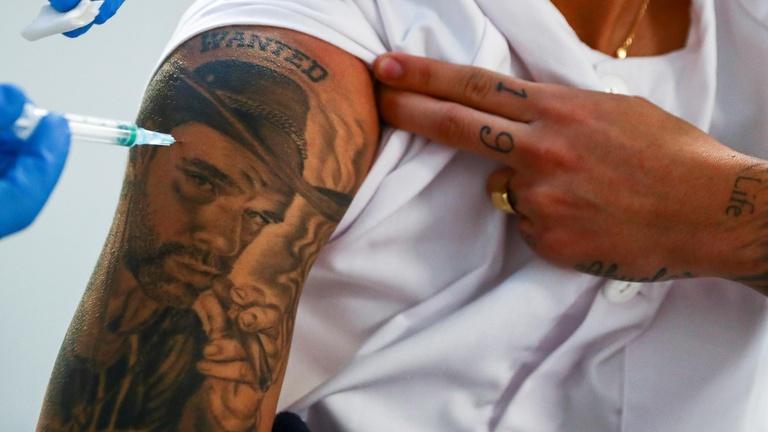 Atul Gawande of the Biden/Harris COVID-19 transition task force joins the show to discuss the latest on the race to vaccinate the country before contagious coronavirus mutations take hold.
Hotlines and Information
NY State Hotline: 888-364-3065
For all New York State updates and announcements from Governor Andrew Cuomo, see the state COVID site.
Vaccine Distribution
To confirm eligibility and see list of vaccine providers closest to you, see this New York State site.
Those eligible can call the New York State COVID vaccine scheduling hotline; calls are accepted 7 a.m. to 10 p.m., though lines may be busy and hold times lengthy: 833-697-4829.
The state documents its vaccination distribution through a vaccine tracker that includes first and second doses given.
 State-run COVID-19 vaccination sites (appointments required through ny.gov/vaccine) include, among others:
Jacob K.

Javits

Convention Center in Manhattan, New York City

Westchester County Convention Center (Westchester County)

Jones Beach drive-thru vaccination site (Nassau County) on Long Island
SUNY Stony Brook (Suffolk County) on Long Island
The Aqueduct Racetrack in Queens, New York City
See other community pop-up sites in New York City, Long Island and Westchester County, on the New York State site.
Micro-Cluster Hot Spots
Look up an address to see if it is in a New York COVID-19 color-coded Hot Spot Zone with restrictions. There are currently micro-clusters in Upper Manhattan in the Bronx according to the state site last updated January 27. Maps of the cluster zones can be found here.
The places and activities regulated are non-essential gatherings, businesses, dining, and schools.
Governor Cuomo's weekday coronavirus updates focus on hospital and ICU bed availability in New York State's regions, based on seven-day averages. See the status of regions on forward.ny.gov.
COVID Alert NY is a voluntary, anonymous, exposure-notification smartphone app. You will get an alert if you were in close contact with someone who tests positive for COVID-19. Learn more about how it works and download it to your mobile phone.
Nassau County
Text COVID19NC to 888777 to get updates on Coronavirus in Nassau County on your mobile device. See New York State information regarding vaccine distribution.
Nassau County Coronavirus Hotline: 516-227-9570
Nassau County vaccine information.
Nassau County COVID-19 information and resources. The site updates its data on cases, deaths, hospitalizations, number of ventilator patients and discharges daily at 5pm.
Nassau County maintains a map with number of cases by community.
Suffolk County
Text COVIDSUFFOLK to 67283 to get updates on Coronavirus in Suffolk County on your cell phone.
Call 1-888-364-3065 with questions about travel and symptoms.
See New York State information regarding vaccine distribution.
Suffolk County COVID-19 information and resources, including daily reports of deaths, cases, and cases by county.
Remote Learning Resources from WNET Education
WLIW21 is the home of a weekday broadcast block starting at 9 a.m. Grades 3K-Grade 2 are served by Let's Learn, NYC!, followed by a NJTV Learning Live lesson for 3rd graders at 10 a.m., 4th graders at 11 a.m., and 5th graders at 12 p.m.
Broadcast schedules on WLIW21, WLIW World and PBS Kids were developed to help schools and districts bridge the digital divide and provide equitable access to learning for all students at home, regardless of access to the internet or computers.
Help keep students learning at home with tools for parents and educators on WNET's Education site. All resources are free and standards-aligned.