WLIW21 and PBS offer regular, in-depth reporting on the coronavirus pandemic's COVID-19 cases and vaccine rollout and distribution, as well as repercussions on employment, social services, the economy and politics. Here is the most recent information from infectious disease doctors and medical professionals, government officials, and journalists who cover news about COVID-19 and its impact. This page will be updated as reporting continues.
Recent COVID-19 News and Numbers
Click for Hotlines and Information Sources for Nassau and Suffolk Counties
After a week of tumult over the inefficient vaccine rollout in New York State, new vaccine guidelines begin Monday, January 11.
Now eligible for COVID-19 vaccine is the group Phase1B: people 75 and older, first responders, corrections officers, teachers and school staff; in-person college instructors, childcare workers, public-facing grocery store workers, transit workers and people who live and work in homeless shelters.
WLIW21 offers coronavirus coverage updates via email or mobile. Sign up for email alerts here, or text INFORMATION to 30644 for mobile notifications.
MetroFocus Interviews
MetroFocus is on weeknights at 5, 7 and 11 p.m. on broadcast and livestream; listen weeknights on 88.3 WLIW-FM at 11 p.m.
PBS NewsHour Reports
PBS NewsHour is on weeknights at 6 p.m. and weekends at 6:30 p.m. on broadcast and livestream. Listen to half-hour broadcasts on 88.3 WLIW-FM weeknights at 6 p.m.
January 21: Companies Try to Avoid Bottleneck in Vaccine Distribution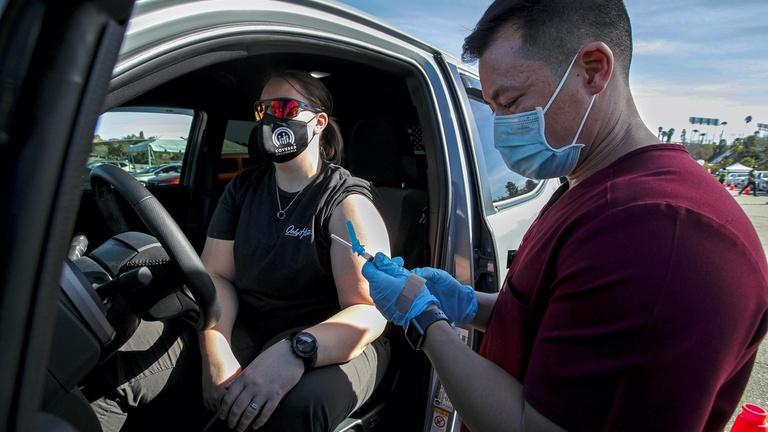 The pace of vaccinations in the U.S. is failing to meet expectations, in part due to inadequate production and supply. But President Biden is planning to invoke the federal Defense Production Act in an effort to ensure companies, manufacturers and states get what they need. Miles O'Brien reports on what some companies are already doing to avoid a bottleneck in production and delivery.
January 21: Biden Calls for a Wartime Approach to the Pandemic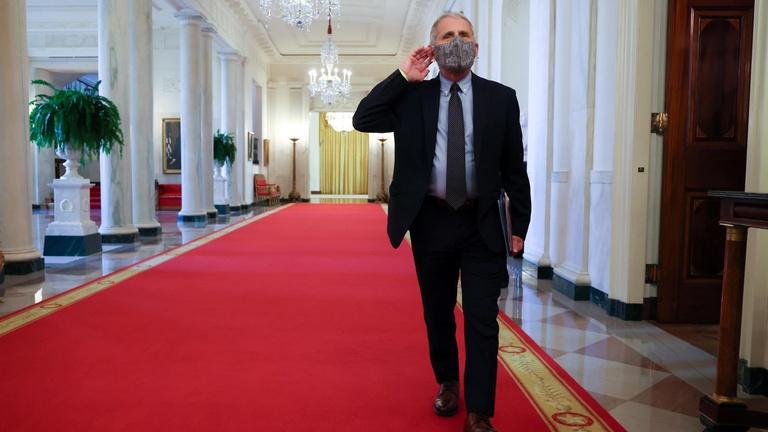 President Biden is calling for a full-scale wartime approach to the pandemic and its impact. Michael Osterholm, an epidemiologist and director of the Center for Infectious Disease Research and Policy at the University of Minnesota, joins William Brangham to discuss what needs to be done moving forward.
January 20: News Wrap: U.S. Death Toll from COVID-19 Reaches 403,000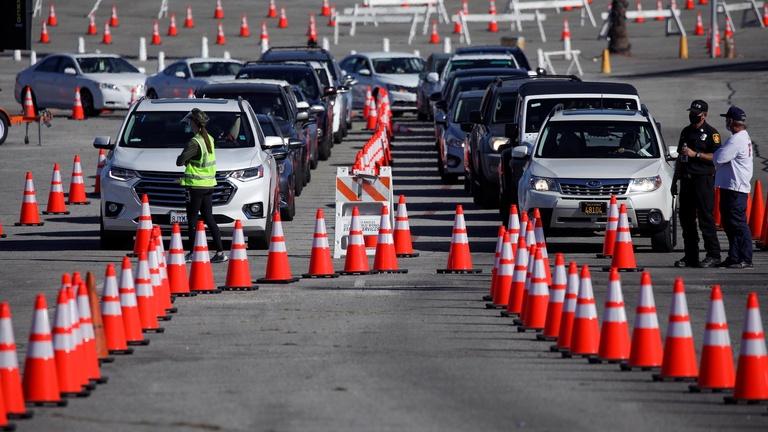 In our news wrap Wednesday, as President Biden took office the U.S. death toll from COVID-19 climbed past 403,000, world governments largely welcomed Biden's inauguration, China voiced hope for new cooperation with the U.S. under the Biden administration, and Israel's government raced to approve more housing in East Jerusalem and West Bank settlements before Trump left office.
January 19: How the Pandemic Impacts College Students' Mental Health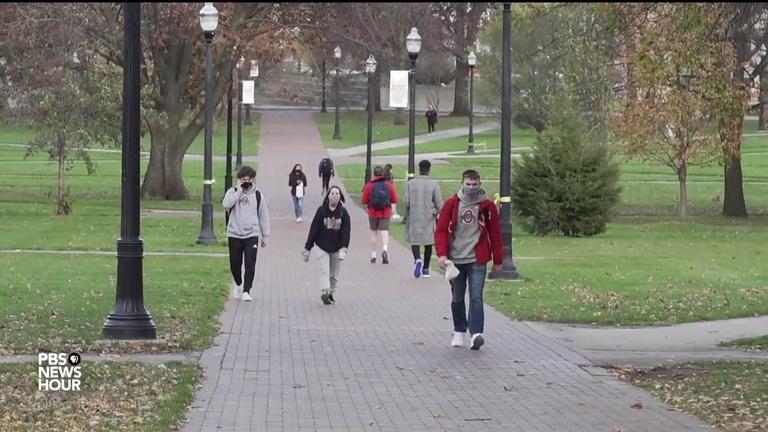 College students have long been prone to stress, anxiety and depression. And three out of four Americans between the ages of 18 and 24 report poor mental health tied to the pandemic, according to the CDC. Hari Sreenivasan reports as part of our ongoing series, "Rethinking College."
January 18: Colorado's Governor on Absence of a Vaccine Stockpile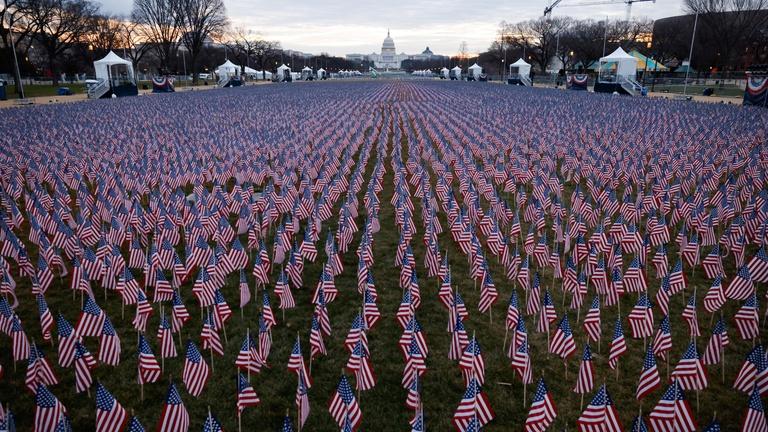 Each day the U.S. is averaging more than 130,000 hospitalizations and more than 3,000 deaths. States reported more than 23,000 deaths over last week alone. That's about 25 percent higher than at any point in the pandemic. Vaccinations remain a key hope, but distribution is slow and disorganized in many places. Colorado Gov. Jared Polis, a critic of the rollout, joins William Brangham to discuss.
Amanpour and Company
Amanpour and Company is on Monday – Saturday at 12 a.m.; repeats at 5 a.m. and 3 p.m. Watch broadcast or livestream.
January 22: Biden COVID Response Team Hopes for "Complete Transparency"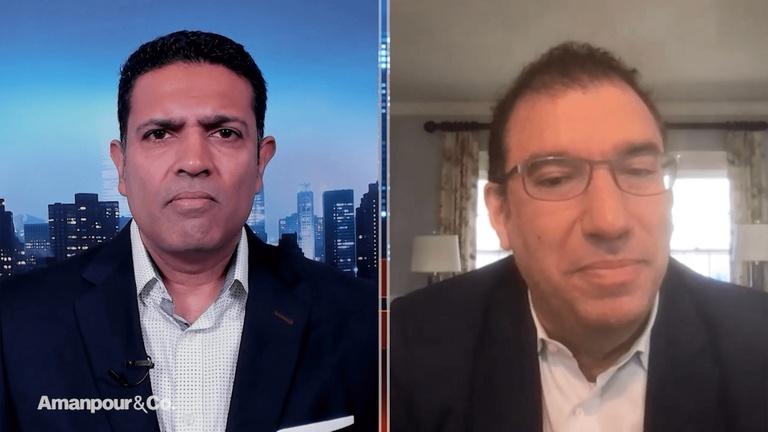 President Biden has unveiled a new national strategy to replace the ad-hoc patchwork of policies from 50 states under the previous administration. The plan is to pick up the pace of distribution to meet the goal of 100 million vaccinations in Biden's first 100 days in office. Andy Slavitt is a senior advisor to the new response team. He joins Hari Sreenivasan to explain the team's upcoming goals.
January 21: Devi Sridhar on the Biden Administration's COVID-19 Response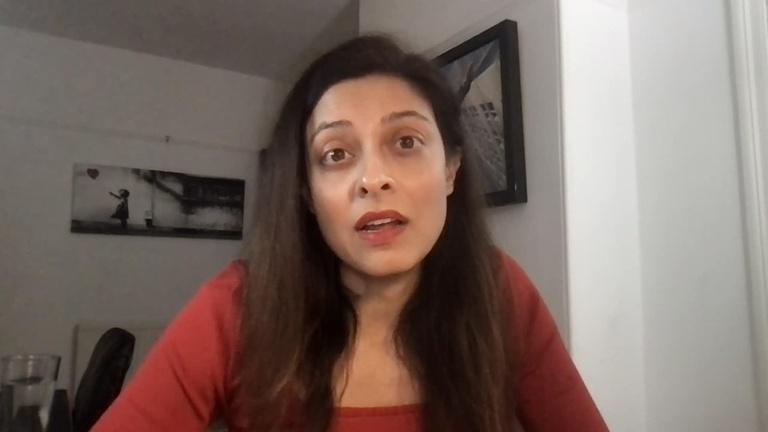 President Biden is unveiling a national strategy to tackle COVID-19, inviting Congressional leaders to the White House as early as Friday to discuss his plan. Devi Sridhar is the chair of Global Public Health at the University of Edinburgh. She spoke to Christiane about how Biden can best implement a federal pandemic plan.
January 12: What's Going Wrong with Vaccine Distribution?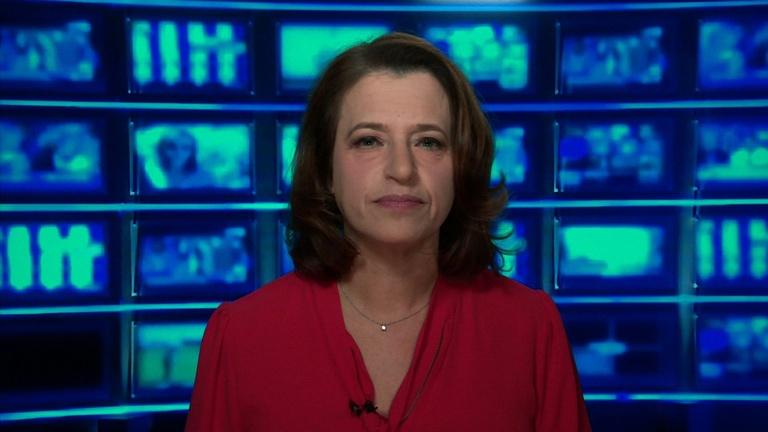 January is expected to be the deadliest month of the pandemic in the U.S., a fact that underlines the importance of fast and effective vaccine distribution. But is the rollout proceeding in the right way? To discuss the state of the pandemic and what the near future holds, Christiane speaks with medical correspondent Elizabeth Cohen.
NJ Spotlight News with Briana Vannozzi
NJ Spotlight News provides daily reporting on the coronavirus in New Jersey, as well as newsletters.
January 22: Should the Government Pay People to Get COVID Vaccines?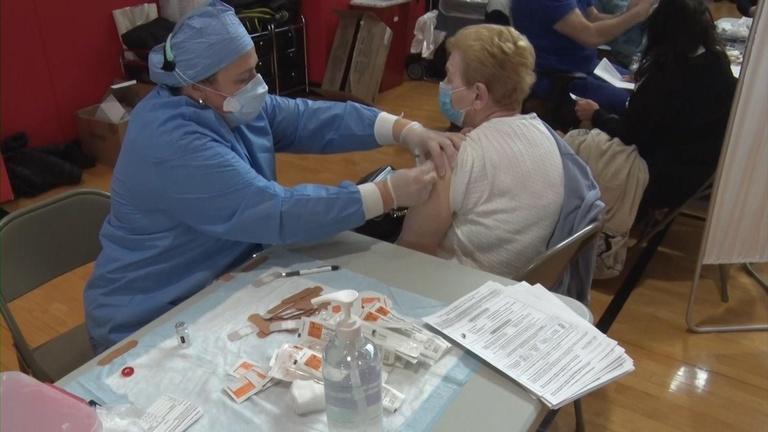 Economists predict more companies will continue offering vaccine incentives, but should the government?
January 22: What Does Biden's COVID-19 Plan Mean for New Jersey?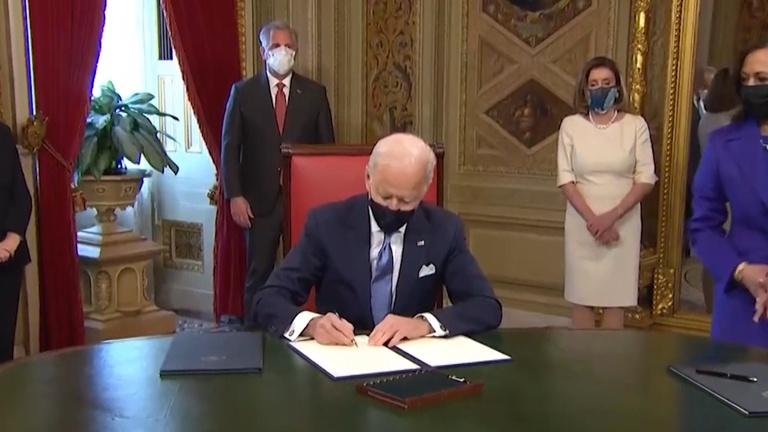 New presidents often set arbitrary 100-day goals, counting on their political honeymoon momentum to help hit the mark. But Joe Biden's confronting a truly immediate pandemic crisis, and a $20 billion vaccinations program tops his 200-page COVID-19 relief plan.
January 21: Slow COVID-19 Vaccine Rollout Frustrating LTC Families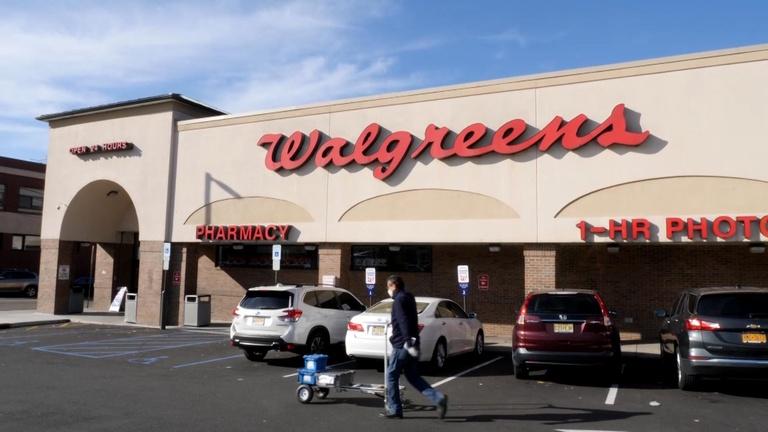 The lagging COVID-19 vaccination program at New Jersey's long-term care facilities is drawing tearful criticism from family members anxious to visit loved ones. Experts say the federal partnership with CVS and Walgreens to immunize NJ's most vulnerable population is critical to reestablishing the close contacts many nursing home residents need to avoid loneliness and depression.
January 20: Essex County Opens Up Five COVID-19 Vaccination Sites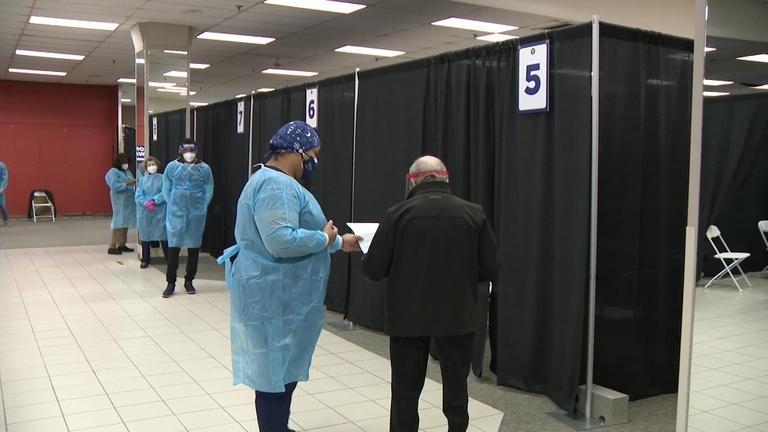 In 14 days, Essex County was able to distribute more than 18,000 vaccines at five different sites. The county's comprehensive vaccination plan — Pre-registration, registration, inoculation, charting and medical monitoring — has enabled health officials to inoculate thousands.
January 15: More Contagious UK Variant of COVID-19 Assumed to be in NJ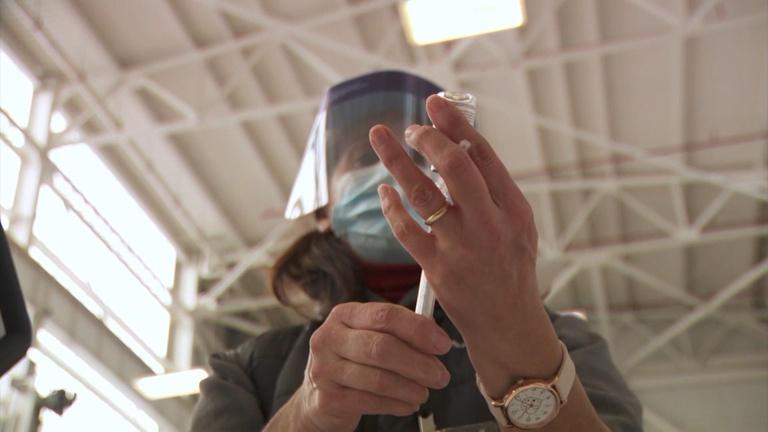 A new, highly-contagious mutation of the COVID-19 virus from the UK has been found in West Chester, NY and is probably already in NJ, according to state health officials.
Firing Line with Margaret Hoover
Firing Line airs Saturdays at 7:30 p.m. and streams live.
January 11 (Web Only): Dr. Michael Osterholm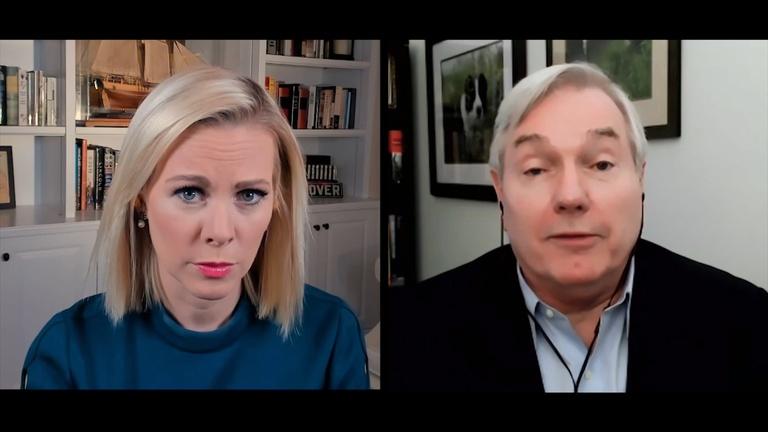 Dr. Michael Osterholm says new strains of Covid-19 have darkened his prognosis for the pandemic, which he is now scared could be the "the big one." Osterholm, a member of Biden's Covid advisory board, discusses fixing the vaccine rollout problems.
Hotlines and Information
NY State Hotline: 888-364-3065
See New York State coronavirus updates here. Sign up for Governor Cuomo's daily emails here.
Governor Cuomo's regular coronavirus updates now focus on hospital and ICU bed availability in New York State's regions, based on seven-day averages. See the status of regions on forward.ny.gov.
Vaccine Distribution
To confirm eligibility and see list of vaccine providers closest to you, see this New York State site.
Those eligible can call the New York State COVID vaccine scheduling hotline; calls are accepted 7 a.m. to 10 p.m., though lines may be busy and hold time can exceed an hour: 833-697-4829.
COVID-19 vaccination sites opening Wednesday, January 13 at 8 a.m.:
Jacob K.

Javits

Convention Center (NYC)

Westchester County Convention Center (Westchester County)

State Fairgrounds (Onondaga County)
Governor Andrew M. Cuomo announced on Tuesday evening that state vaccination sites at Jones Beach and SUNY Albany will open on January 14 and 15, respectively, with more vaccination sites to be announced in the coming days.
Micro-Cluster Hot Spots
Look up an address to see if it is in a New York COVID-19 color-coded Hot Spot Zone with restrictions. Maps of the cluster zones can be found here.
The places and activities regulated are non-essential gatherings, businesses, dining, and schools. See the New York State site for details on how cluster zones are identified and implemented.
Governor Cuomo's weekday coronavirus updates focus on hospital and ICU bed availability in New York State's regions, based on seven-day averages. See the status of regions on forward.ny.gov.
COVID Alert NY is a voluntary, anonymous, exposure-notification smartphone app. You will get an alert if you were in close contact with someone who tests positive for COVID-19. Learn more about how it works and download it to your mobile phone.
Work and Assistance
Employers and employees can visit nyc.gov/workers or call 311 (212-NEW-YORK outside NYC) for labor law information and more.
A New York State web application helps struggling New Yorkers locate benefits they may qualify for. "Find Services" is an easy starting point for first-time users of social programs that relate to unemployment, food insecurity, and housing, among other services.
Nassau County
Text COVID19NC to 888777 to get updates on Coronavirus in Nassau County on your mobile device. See New York State information regarding vaccine distribution.
Nassau County Coronavirus Hotline: 516-227-9570
Nassau County COVID-19 information and resources. The site updates its data on cases, deaths, hospitalizations, number of ventilator patients and discharges daily at 5pm.
Nassau County maintains a map with number of cases by community.
Suffolk County
Text COVIDSUFFOLK to 67283 to get updates on Coronavirus in Suffolk County on your cell phone.
Call 1-888-364-3065 with questions about travel and symptoms.
See New York State information regarding vaccine distribution.
Suffolk County COVID-19 information and resources, including daily reports of deaths, cases, and cases by county.
Remote Learning Resources from WNET Education
WLIW21 is the home of a weekday broadcast block starting at 9 a.m. Grades 3K-Grade 2 are served by Let's Learn, NYC!, followed by a NJTV Learning Live lesson for 3rd graders at 10 a.m., 4th graders at 11 a.m., and 5th graders at 12 p.m.
Broadcast schedules on WLIW21, WLIW World and PBS Kids were developed to help schools and districts bridge the digital divide and provide equitable access to learning for all students at home, regardless of access to the internet or computers.
Help keep students learning at home with tools for parents and educators on WNET's Education site. All resources are free and standards-aligned.