WLIW21 and PBS offer regular, in-depth reporting on the coronavirus COVID-19 that addresses the disease, emergency response measures, the economic impact and the safety precautions that are best for your health. Here is the latest from medical professionals and experts, politicians and officials, and journalists who cover coronavirus news. This page will be updated as reporting continues.
Recent COVID-19 News and Numbers
Click for Hotlines and Information Sources for Nassau and Suffolk Counties
July 14: Governor Cuomo reported in his daily coronavirus email that 20% of those who attended a July 4 party in Suffolk County have tested positive for the virus. He also announced that New York's positivity rate for Monday was 1.5 percent, and Long Island and Western New York are highest at 2.0 percent. Long Island's infection rate has more than doubled over the past three days, up from 0.9 percent.
COVID Rent Relief Program
Governor Cuomo announced this emergency assistance program which will provide direct aid for tenants who lost income due to the COVID-19 pandemic. The application period starts tomorrow, July 16, and will only be open for two weeks. More information, including qualifications and Frequently Asked Questions, is available here.
WLIW21 offers coronavirus coverage updates via email or mobile. Sign up for email alerts here, or text INFORMATION to 30644 for mobile notifications.
MetroFocus Interviews
MetroFocus is on weeknights at 5, 7 and 11 p.m. on broadcast and livestream; listen weeknights on 88.3 WLIW-FM at 11 pm.
July 15: Infertility & Conceiving During a Crisis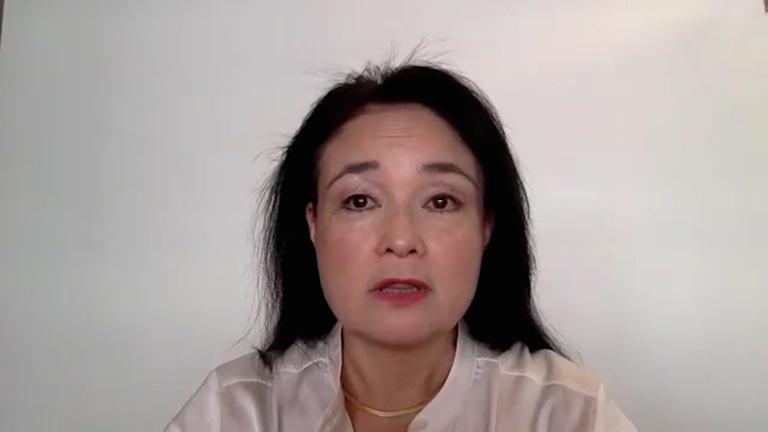 Lifestyle restrictions brought on by the pandemic have shifted many people's focus towards loved ones and family. But what if your journey to create that family was suddenly put on hold? Fertility Specialist Tsao-Lin Moy discusses the physical, emotional and psychological toll of longing to create a family in a time when appreciating one is being so heavily emphasized.
July 14: Coronavirus, The Working Class and Our Country in Crisis – Part 2

Pulitzer prize winning
journalists Nicholas Kristof and Sheryl WuDunn
have written about America's social great depression – a phenomenon which has caused suffering and death among millions of working class Americans – in their most recent book "Tightrope." They discuss potential solutions to these problems as well as critical issues related to the first amendment and freedom of speech.
July 13: Coronavirus, The Working Class and Our Country in Crisis – Part 1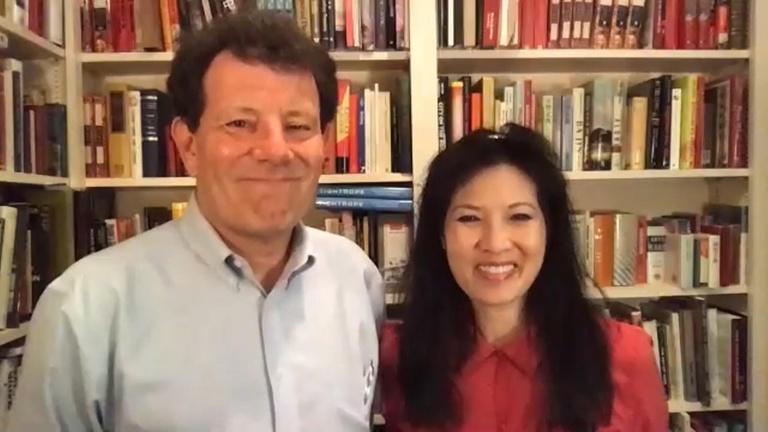 Before anyone had even heard of the coronavirus, our country was already experiencing a social great depression. That's according to Nicholas Kristof and Sheryl WuDunn, the first married couple to win a Pulitzer prize for journalism. Earlier this year we spoke with them about their most recent book "Tightrope," which focuses on the millions of working-class Americans struggling to survive and often dying far too young. In part one of our conversation, they revisit their exploration of working-class America through the lens of how the coronavirus pandemic has exacerbated the crisis.
PBS NewsHour Reports
PBS NewsHour is on weeknights at 6pm and weekends at 6:30pm on broadcast and livestream. Listen to half-hour broadcasts on 88.3 WPPB weeknights at 6pm. See PBS NewsHour Essential Coronavirus FAQ.
July 17: How Fauci Says the U.S. Can Get Control of the Pandemic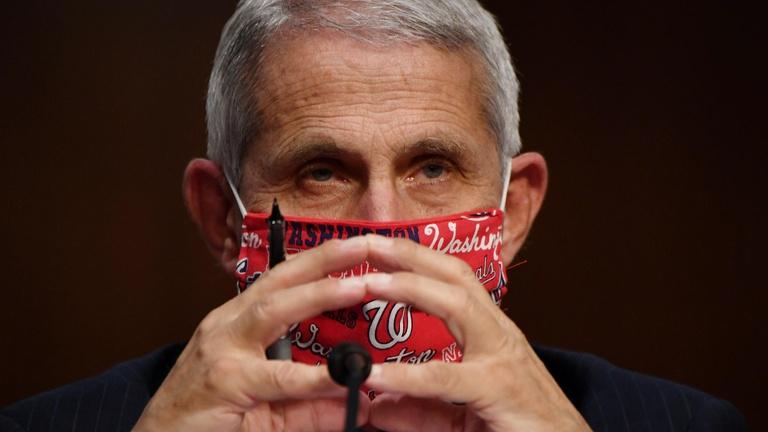 Dr. Anthony Fauci, director of the National Institute of Allergy and Infectious Diseases, is one of the country's top public health experts. He was initially a prominent figure at Coronavirus Task Force briefings — but recently, he has been the target of White House criticism. Dr. Fauci joins Judy Woodruff to discuss his relationship with President Trump and recommendations for managing COVID-19.
July 16: Why COVID-19 is Disproportionately Killing Black People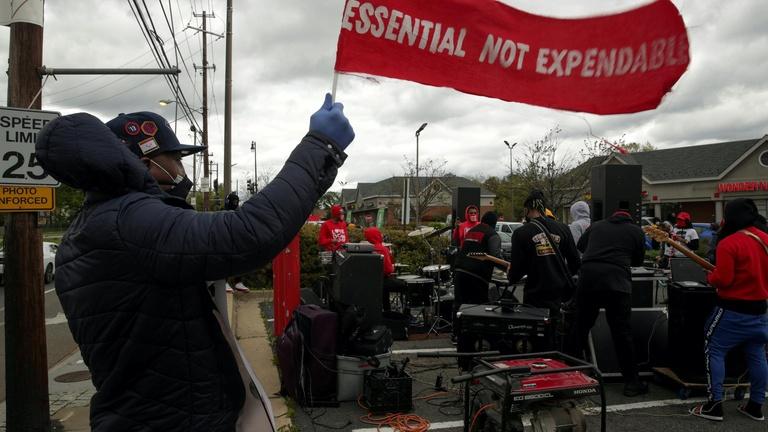 The coronavirus pandemic has shed new light on racial disparities in American health outcomes. Economic disadvantage is one reason Black people in the United States are on average less healthy than white people — but there are other causes, including the ongoing stress of systemic racism.
July 15: The Economics Behind Racial Coronavirus Disparities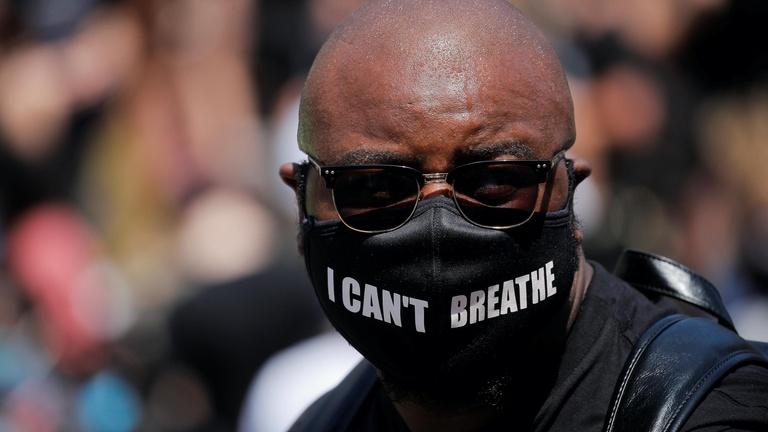 African Americans face immense disparities across a broad range of categories, including economic. That history of disadvantage is making the current problems of COVID-19 even worse. Economics correspondent Paul Solman reports.
July 14: Why CDC's Politicization is Dangerous for the American Public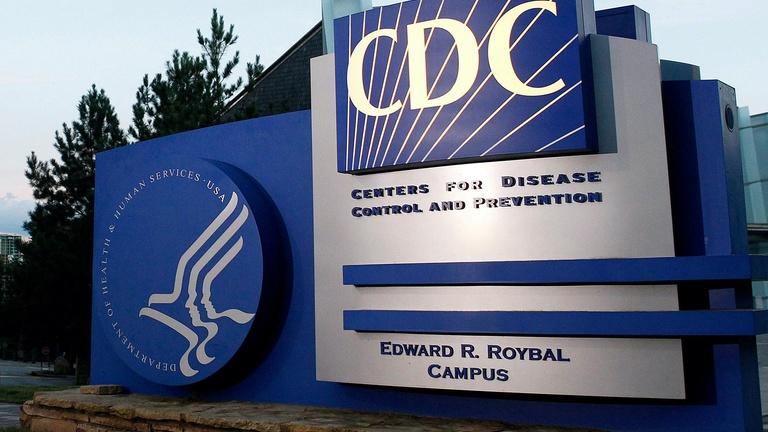 The CDC is traditionally seen as the leading government agency to monitor public health and communicate key information to the public. But according to four former heads of the agency, the Trump administration has been interfering in the CDC's central role during this pandemic. Dr. Richard Besser, a former acting director, joins William Brangham to discuss what he argues is a dangerous shift.
July 10: States Return to Containment Measures as Virus Sets Records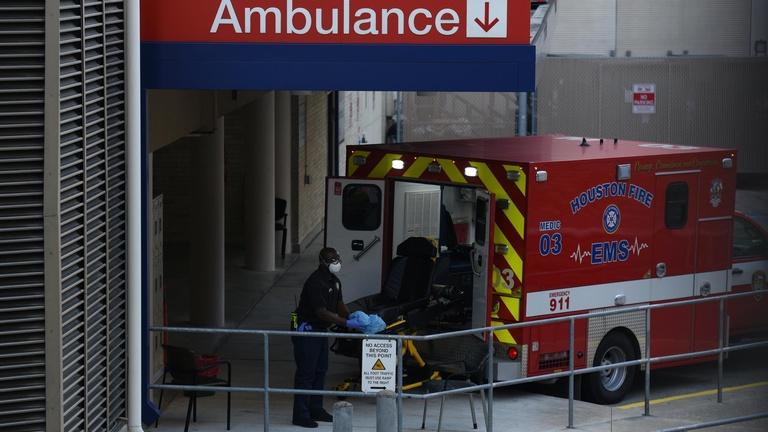 The U.S. has set another record for daily new coronavirus infections — as it has on six out of the past 10 days. Texas logged 10,000 new cases Thursday, and hospitals in Florida are overwhelmed with COVID-19 patients. With no signs of improvement in infection rates, more states are again implementing restrictions such as mask requirements and business shutdowns.
NJTV News
July 17: Summer Food Programs Trying to Reach NJ Kids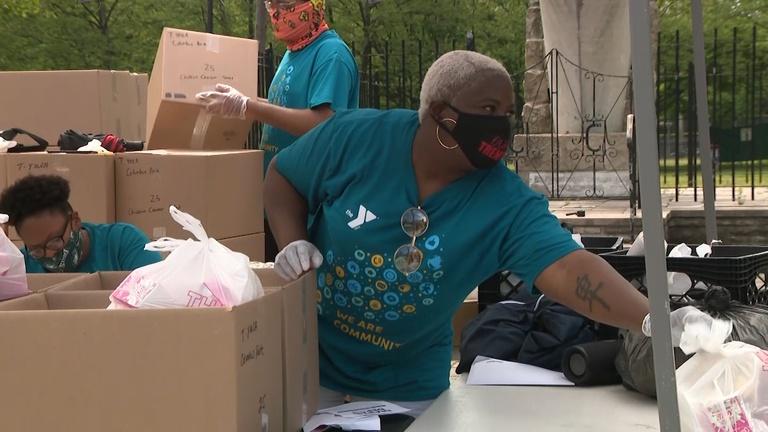 New Jersey is projected to be fifth in the nation for childhood hunger during the pandemic, according to Feeding America. Organizations like Hunger Free New Jersey are pushing for more community involvement to get meals to kids. Efforts are popping up at the local level. Other efforts like the Bergen County Food Security Task Force are convening a range of experts to tackle the issue regionally.
July 16: Slow Testing and Cases in Young People Slow Contact Tracers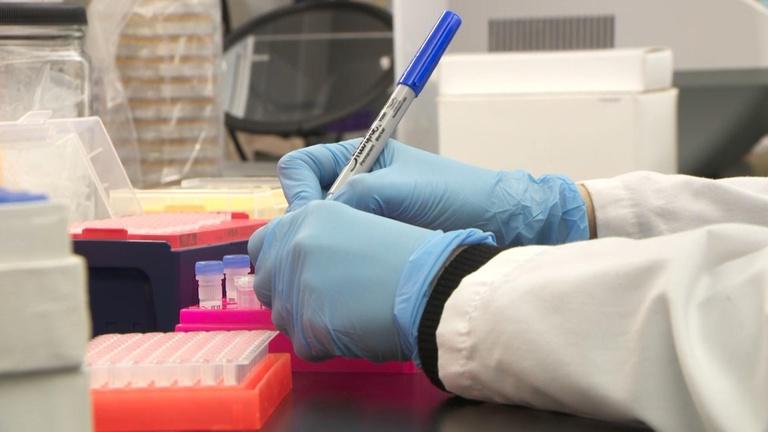 Contact tracers in towns like Westfield are trying to identify a newly-trending group of COVID cases — young adults who may not want to cooperate when tracers call. More trouble is a growing lag time on COVID test results. It means tracers must wait up to 10 days before reaching out to people who might've been exposed to the virus.
July 15: Newark Police and Ambassadors Urge Mask Wearing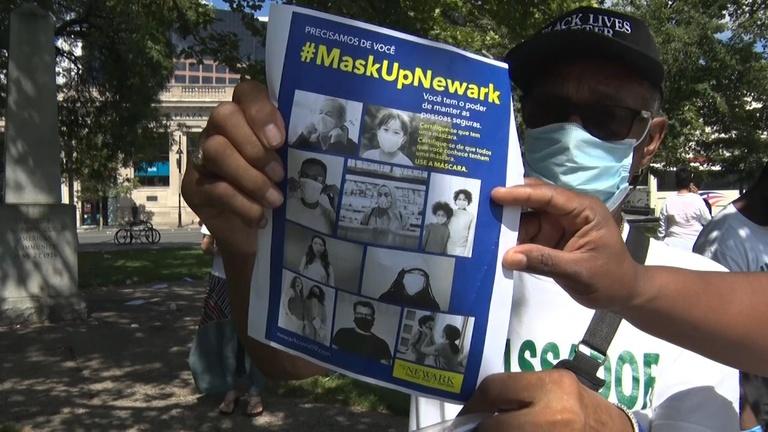 Newark Police Division clergy and citizen patrol hit the streets to hand out face masks and encourage residents to practice safety. But, the public safety director says the Attorney General's Office advised not to issue warnings or summonses for non-compliance. Wednesday, the governor said he wasn't aware of any such advice.
July 13: NJ Hospitals Struggle to Obtain COVID Tests and PPE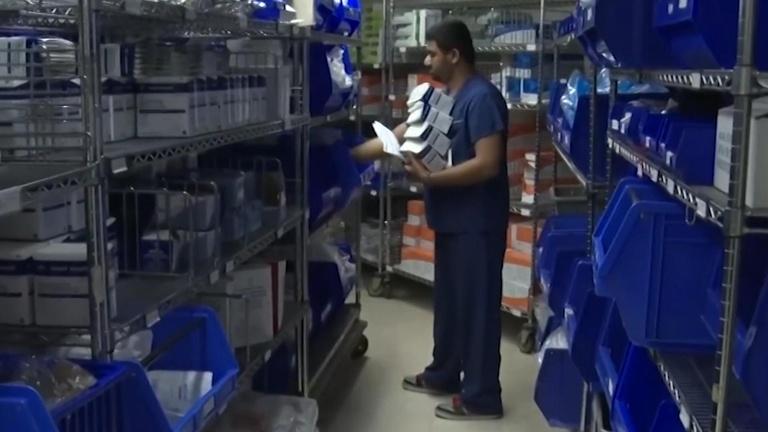 NJ hospitals, while they've sent most patients home from their Covid-19 wards, still struggle to stockpile PPE and other supplies needed to fight an expected second surge of the coronavirus. As the virus burns through Sun Belt states, it's creating a shortage of Covid testing materials, in particular and NJ residents must now wait up to five days for test results.
July 10: 'Hot Spot' Travelers Ignore NJ's Quarantine Advisory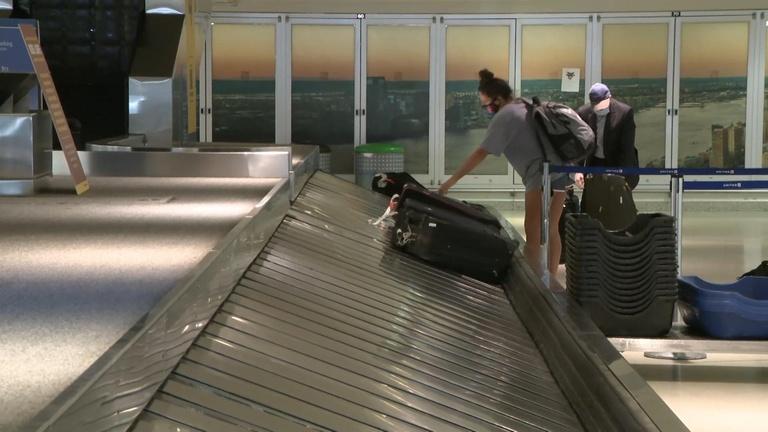 Many travelers arriving in New Jersey from so-called COVID-19 hot spot states mainly stay under the radar instead of staying in 14-day quarantine. Local health officials say they do have space available in local motels for quarantined travelers, but right now, they have no way to track down visitors who might be COVID-positive.
Amanpour and Company
Amanpour and Company is on Monday – Saturday at 12am; repeats at 5am and 3pm. Watch broadcast or livestream.
July 17: How to Keep Kids Healthy as the Country Reopens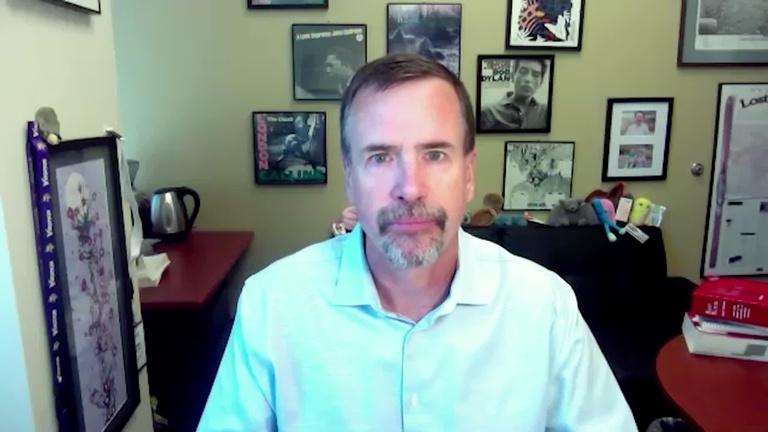 The political fight over children returning to school this fall continues to rage, and now the medical community is weighing in, with the American Academy of Pediatrics issuing its own guidance. Dr. Sean O'Leary is vice chair of the organization's committee on infectious diseases. He joins Hari Sreenivasan to explain how children are affected by the virus and the challenges of reopening schools.
July 16: Teachers Union Leader: Federal Government Gets an "F"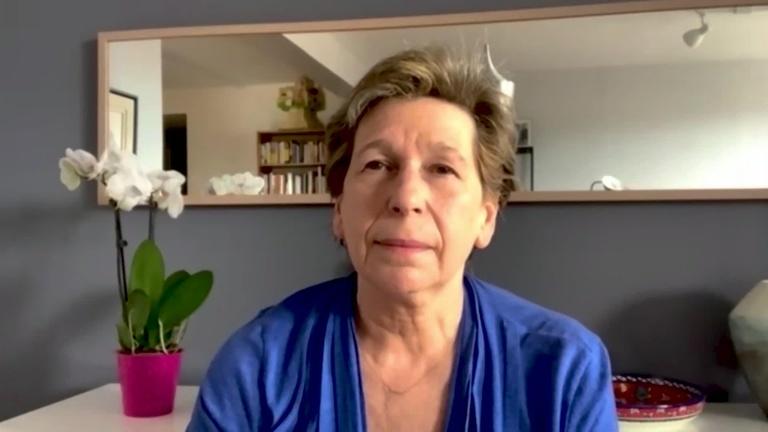 Major school districts like Los Angeles and San Diego will stay closed in the fall, despite pressure from the White House to reopen. Randi Weingarten is president of the American Federation of Teachers, one of the country's biggest teaching unions, and she speaks with Hari Sreenivasan about the public school system's urgent need for government assistance.
July 14: Epidemic Expert Discusses Govt. Mixed Messaging on COVID-19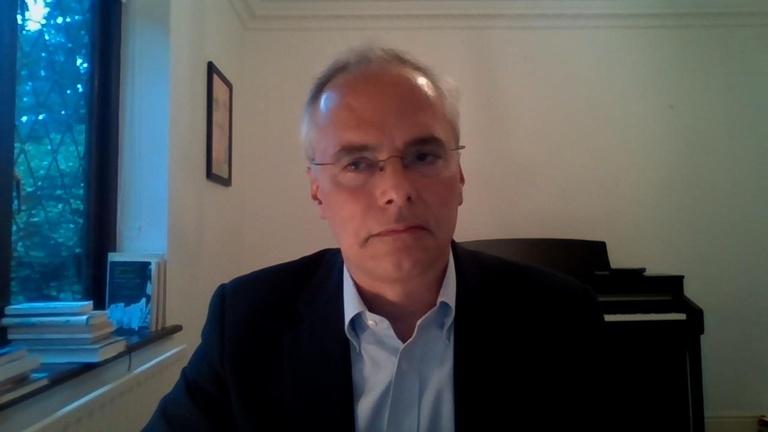 As Europe exits lockdown, parts of the U.S. are in reverse gear, shutting down again amidst a vicious surge and record numbers of coronavirus cases. Anthony Fauci is warning that the nation's public healthcare is "in tatters" and that doctors are "building the plane while they are flying it." How close are we to a vaccine? Dr. Richard Hatchett joins the program to discuss.
July 13: The Atlantic's Ed Young with the Latest on COVID-19

The latest COVID-19 research shows that coronavirus can damage major organs and ravage the body with blood clots, while a new study from King's College London reports that any immunity earned from having the illness could be lost in months.
Ed Yong, The Atlantic's top science and health writer
, joins the program to explain the latest on the virus.
GZERO World with Ian Bremmer
Ian Bremmer, a renowned political scientist, entrepreneur and bestselling author, shares his perspective on recent global events and interviews the world leaders, experts and newsmakers. Watch Sundays at 10:30am or stream now.
July 12: The Politics of a Pandemic with Senator Chris Coons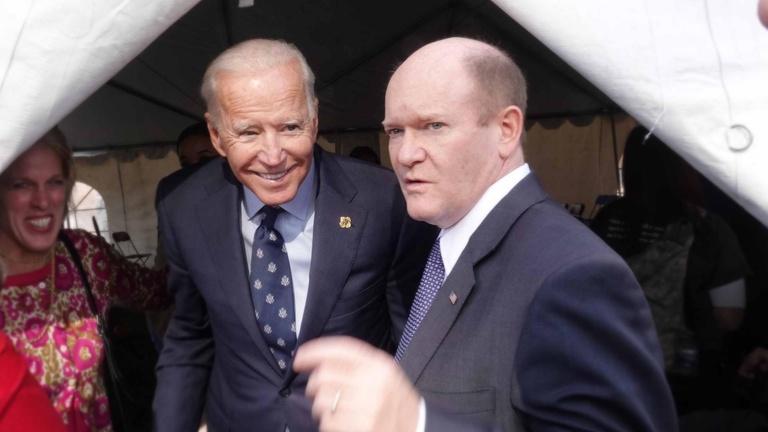 Why isn't Congress doing more to respond to the pandemic? Will Russia pay for putting bounties on the heads of American soldiers? What would a "Biden Doctrine" foreign policy look like? An interview with Delaware Senator Chris Coons. Then a Harvard epidemiologist takes stock of what we've learned about the coronavirus so far. And on Puppet Regime, Covid-19 rides the (second, or first?) wave.
Firing Line with Margaret Hoover
Firing Line is broadcast Fridays at 8:30pm and streams live.
Hotlines and Information
NY State Hotline: 888-364-3065
See New York State coronavirus updates here. Sign up for Governor Cuomo's daily emails here.
Covid19.NYC is an independent website offering public health information to New Yorkers, aimed at centralizing and aggregating info from a range of medical authorities. All information is sourced from WHO, CDC, NYS Department of Health and NYC Department of Health websites and guidelines.
Nassau County
Text COVID19NC to 888777 to get updates on Coronavirus in Nassau County on your mobile device.
Nassau County Coronavirus Hotline: 516-227-9570
Nassau County COVID-19 information and resources. The site updates its data on cases, deaths, hospitalizations, number of ventilator patients and discharges daily at 5pm.
Suffolk County
Text COVIDSUFFOLK to 67283 to get updates on Coronavirus in Suffolk County on your cell phone.
Call 1-888-364-3065 with questions about travel and symptoms.
Suffolk County COVID-19 information and resources, including daily reports of deaths, cases, and cases by county.
Remote Learning Resources from WNET Education
Programs for remote learning air on THIRTEEN, WLIW21, WLIW WORLD and NJTV to better serve families during the COVID-19 pandemic.
Help keep students learning at home with tools for parents and educators on WNET's Education site. All resources are free and standards-aligned.