WLIW21 and PBS offer regular, in-depth reporting on the coronavirus COVID-19 that addresses the disease, emergency response measures, the economic impact and the safety precautions that are best for your health. Here is the latest from medical professionals and experts, politicians and officials, and journalists who cover coronavirus news. This page will be updated as reporting continues.
Recent COVID-19 News and Numbers
Click for Hotlines and Information Sources for Nassau and Suffolk Counties
COVID Rent Relief Program
Governor Cuomo announced this emergency assistance program which will provide direct aid for tenants who lost income due to the COVID-19 pandemic. The application period closed July 30. More information, including qualifications and Frequently Asked Questions, is available here.
WLIW21 offers coronavirus coverage updates via email or mobile. Sign up for email alerts here, or text INFORMATION to 30644 for mobile notifications.
PBS NewsHour Reports
PBS NewsHour is on weeknights at 6pm and weekends at 6:30pm on broadcast and livestream. Listen to half-hour broadcasts on 88.3 WPPB weeknights at 6pm. See PBS NewsHour Essential Coronavirus FAQ.
July 31: U.S. Health Officials Acknowledge Delays in Virus Testing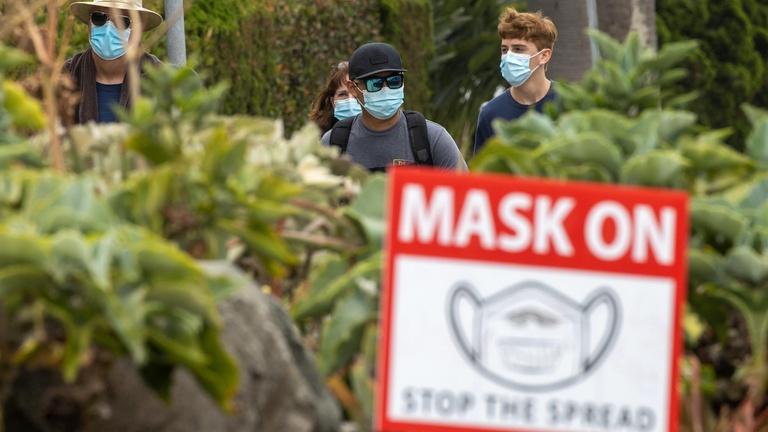 The coronavirus continues to spread across the United States, bringing with it immense economic damage. So far, Congress has been unable to deliver another pandemic relief measure, prompting House Democrats to cancel a planned August recess. But there were signs of hope on Capitol Hill, as top U.S. scientists spoke of encouraging progress toward developing a COVID-19 vaccine.
July 30: Health Experts Say the U.S. Needs a New Approach to COVID-10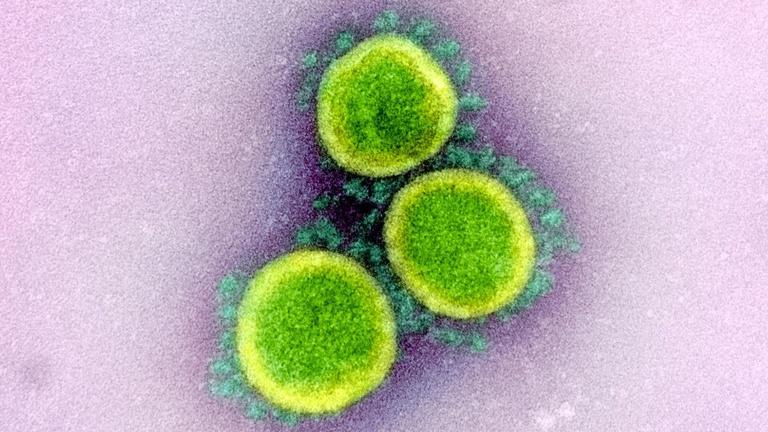 The U.S. recorded more than 1,400 coronavirus deaths Wednesday. Hospitalizations are up significantly, and at least five states reported single-day death records this week. With the national death toll from the pandemic now over 150,000, many public health experts say we need to change our approach. Brown University's Dr. Megan Ranney, an emergency physician, joins William Brangham to discuss.
July 30: How Crumbling Antibiotics Infrastructure Risks Public Health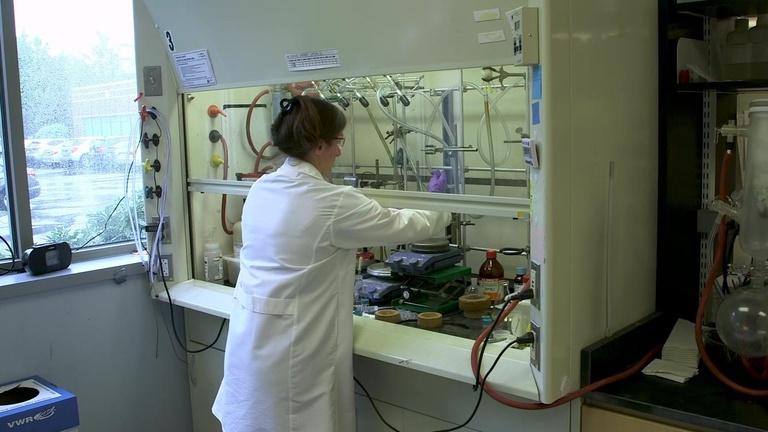 The antibiotics industry has suffered an alarming collapse that has become even more troubling as secondary bacterial infections threaten patients with COVID-19. Why has production of these vital medicines stagnated, and what can be done to address the problem? Economics correspondent Paul Solman reports on why lifesaving drugs don't necessarily translate to lucrative businesses.
July 29: As Virus Ravages the World, Antibiotic Makers Are in Chaos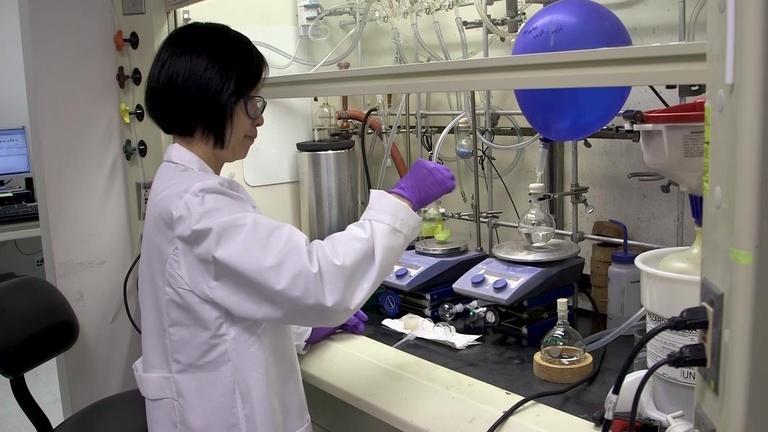 COVID-19 can be accompanied by secondary bacterial infections with deadly consequences. But the industry that researches and produces antibiotics to fight such illnesses has been upended — and the pandemic is only making things worse. Now, medical experts worry about the long-term health implications of not having cutting-edge antibiotics in the pharmaceutical pipeline.
July 28: Should Congress Extend the Additional $600 Per Week in Unemployment?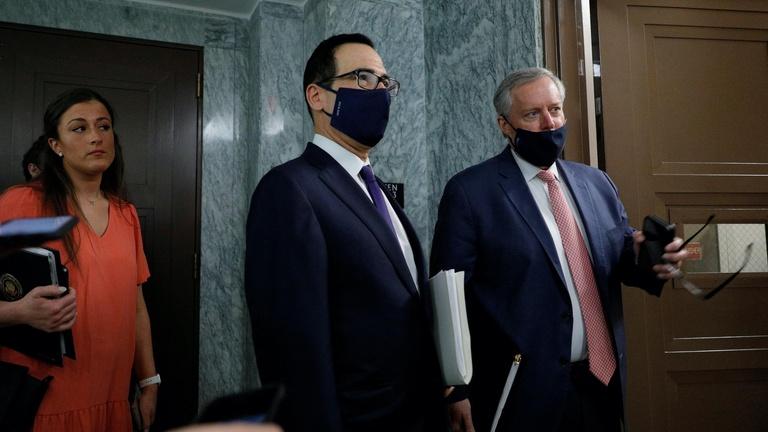 The emergency unemployment benefits millions of Americans have been receiving are proving to be a major dividing point for lawmakers working on a coronavirus relief package. Should the extra $600 per week be extended through the end of 2020, or tapered to a smaller amount? American Enterprise Institute's Michael Strain and University of Chicago's Austan Goolsbee join Judy Woodruff to discuss.
July 27: Final Stage of COVID-19 Vaccine Trial Begins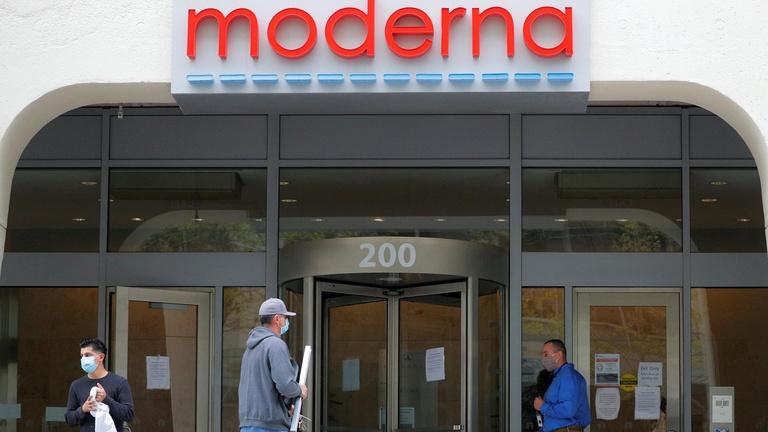 In a news wrap Monday, final-stage trials got underway in the biggest COVID-19 study so far. The first of 30,000 volunteers received initial dosages of a vaccine candidate developed by the National Institutes of Health and drugmaker Moderna in record time. Also, the Miami Marlins canceled their first home game amid reports that at least 14 players have tested positive for COVID-19.
July 25: How Structural Racism is Magnifying the Public Health Crisis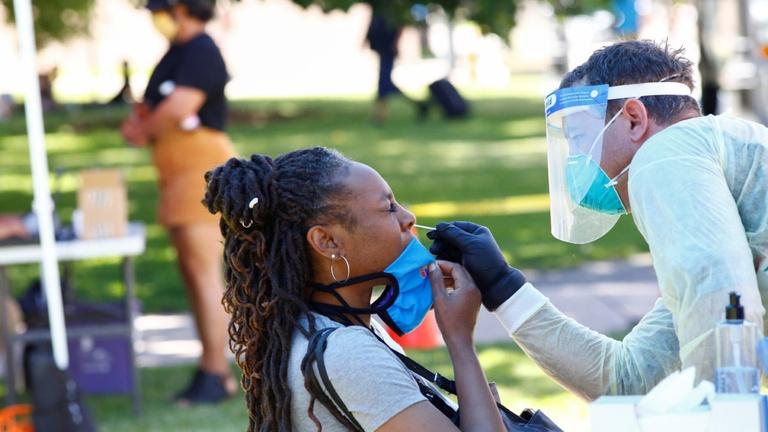 As coronavirus cases disproportionately impact communities of color, several local and state officials have declared racism a public health crisis. Rhea Boyd, a public health advocate, joins Hari Sreenivasan to discuss the structural racism in America's healthcare system and how this ongoing pandemic of racial and economic inequality is compounding the COVID-19 pandemic.
Amanpour and Company
Amanpour and Company is on Monday – Saturday at 12am; repeats at 5am and 3pm. Watch broadcast or livestream.
July 31: Will Colleges Survive COVID-19?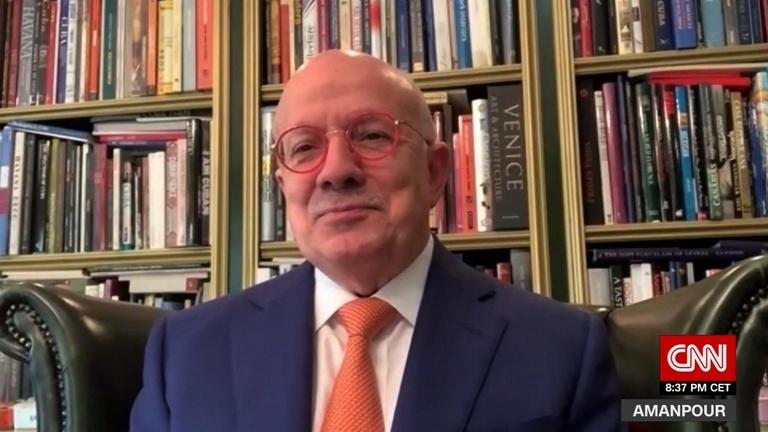 The next COVID-related dilemma is the re-opening of schools and colleges. Eduardo Padrón is President Emeritus of Miami Dade College in Florida, a state that set records this week for single-day COVID deaths. His college enrolls more minority students than any other in the U.S. He joins Walter Isaacson to explain why he thinks higher education should be more affordable and accessible.
July 30: Can Four Weeks of Sacrifice Stop Coronavirus Spread?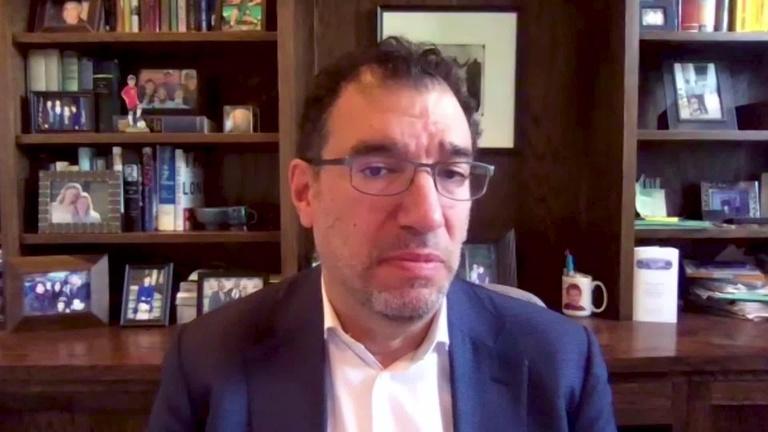 The pandemic has made clear the crucial importance of public health – something Andy Slavitt knows all too well. For two years, he served under President Obama as acting administrator for the Centers for Medicare and Medicaid Services. More recently he helped Senator Bernie Sanders draft the "Masks for All" Bill. Slavitt joins Hari Sreenivasan to explain how the U.S. should tackle the pandemic.
July 29: Carl Zimmer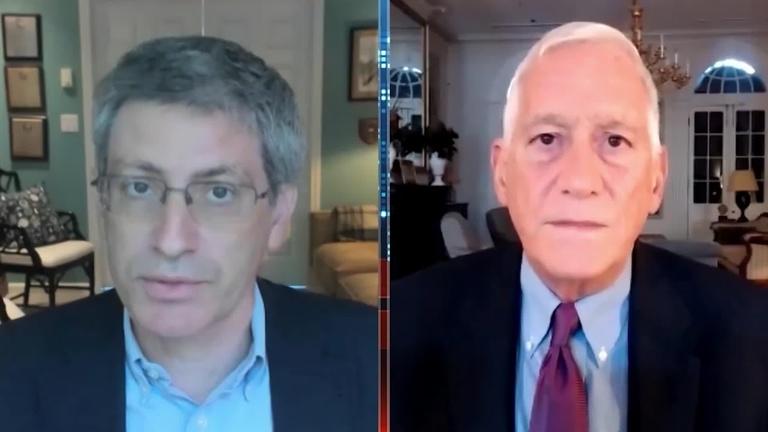 Right now there are more than 165 coronavirus vaccines in development, with 27 already in human trials. Carl Zimmer is an award-winning science writer with a weekly column in the New York Times, and he speaks with Walter Isaacson to break down the biology of vaccines.
July 27: Crisis in Local News = Crisis in Democracy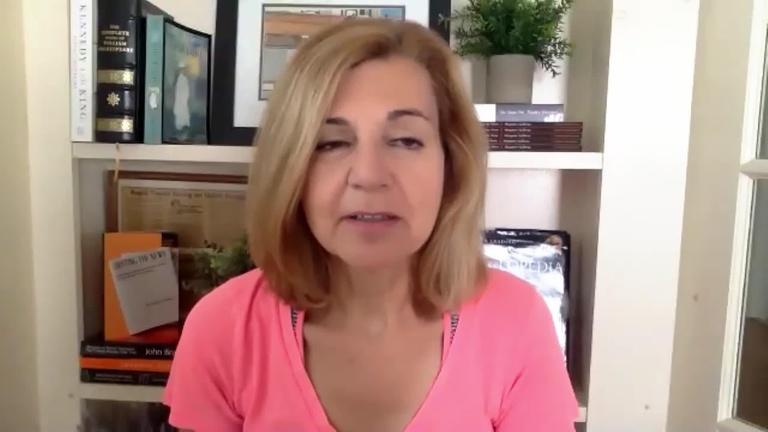 The global pandemic has impacted nearly every industry — including local journalism, which was on shaky ground even before COVID-19. Margaret Sullivan is the media columnist for the Washington Post, and in her new book she sounds the alarm on the disappearance of local media outlets. She speaks with Michel Martin about the danger this poses — and what needs to happen before it's too late.
NJTV News
July 31: Surface Tests and Air Filters Fight Coronavirus in Buildings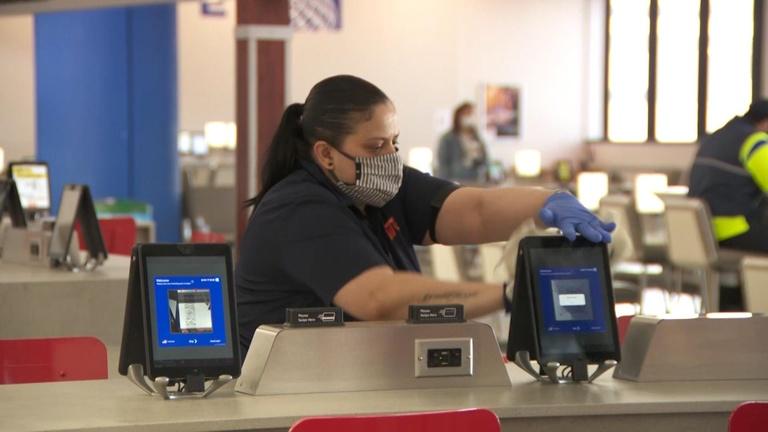 Instead of swabbing a nose or masking a face, some researchers are fighting the coronavirus on a larger scale by focusing on entire buildings where the virus may be lurking. They can basically "mask up" a mall with filters, or test for virus particles in schools, offices and court houses.
July 31: NJ Athletic Conference Suspends Fall Collegiate Sports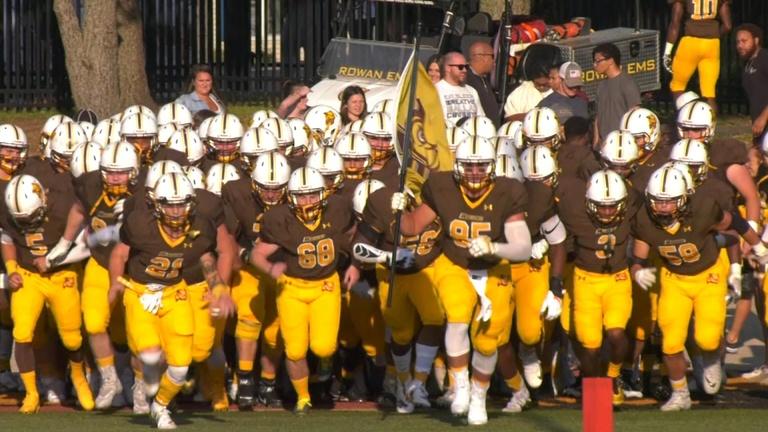 The New Jersey Athletic Conference, which includes Rowan, Montclair State, Kean and other universities, has put fall sports on hold because of the coronavirus. Rutgers plays in the Big Ten, which has set a football schedule, while Rutgers' entire team is on quarantine because 15 players have tested positive after an on-campus party.
July 30: COVID Caused a Record Drop in Economic Activity


A steady stream of workers are still losing their jobs. Another 1.4 million workers filed for first-time jobless benefits, including 28,000 in New Jersey in the latest week. The new layoffs come as Congress has yet to decide whether to provide supplemental unemployment benefits.
July 29: Saliva Testing Ramps Up to Reduce COVID Processing Backlog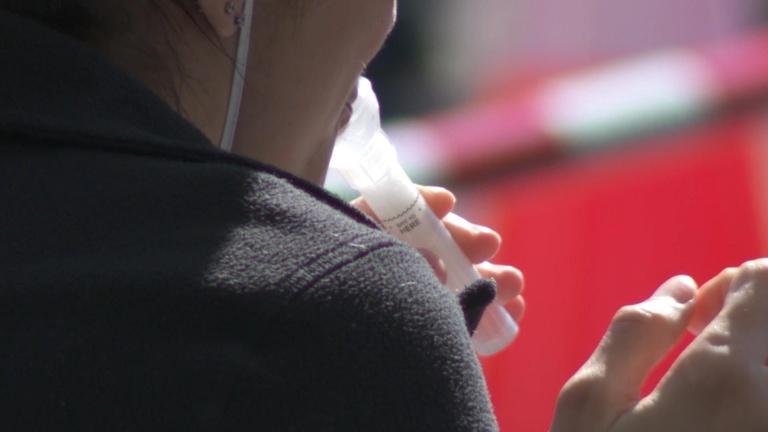 A new milestone has been reached as New Jersey ramps up its coronavirus testing program. Doctors at Rutgers say they can now provide the state with 30,000 tests per day with results in just 48 hours.
July 28: What's It Like to Run a Mass Transit System During COVID-19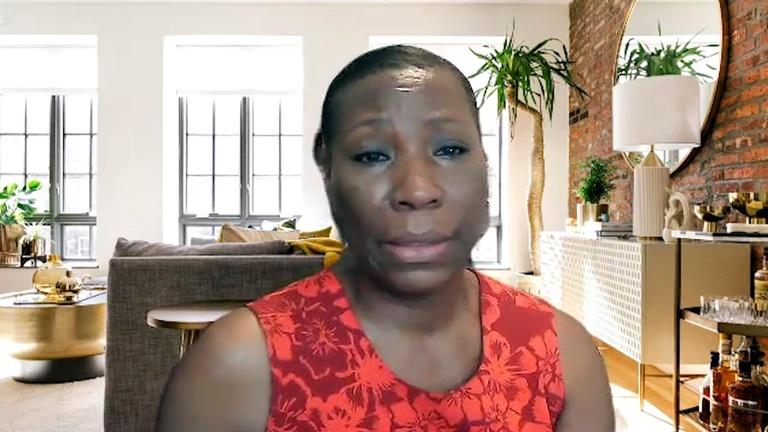 Train, bus and ferry services have returned to near pre-coronavirus schedules despite a dramatic drop in ridership and plummeting revenues. PATH General Manager Clarelle DeGraffe joins Senior Correspondent Briana Vannozzi to discuss what's ahead for the PATH system.
July 27: Clusters of Coronavirus Surge Among Young People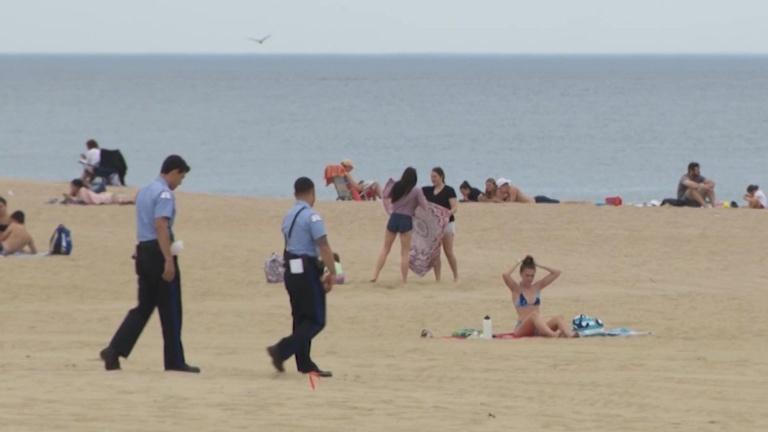 There's another coronavirus cluster, this time on Long Beach Island. Seventeen lifeguards in Harvey Cedars and 18 lifeguards in Surf City tested positive for COVID-19.
Firing Line with Margaret Hoover
Firing Line is broadcast Fridays at 8:30pm and streams live.
July 31: Melinda Gates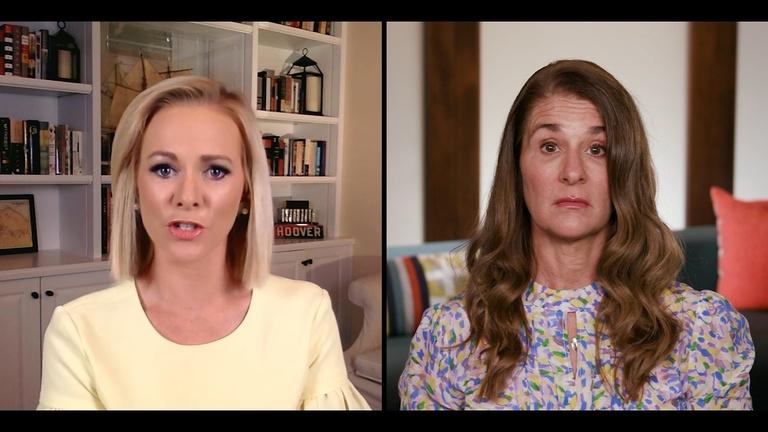 Philanthropist Melinda Gates, who has committed more than $300 million to fight COVID-19, discusses the race to develop vaccines, COVID-19's toll on women and the Trump administration's response to the pandemic.
July 24: Mike DeWine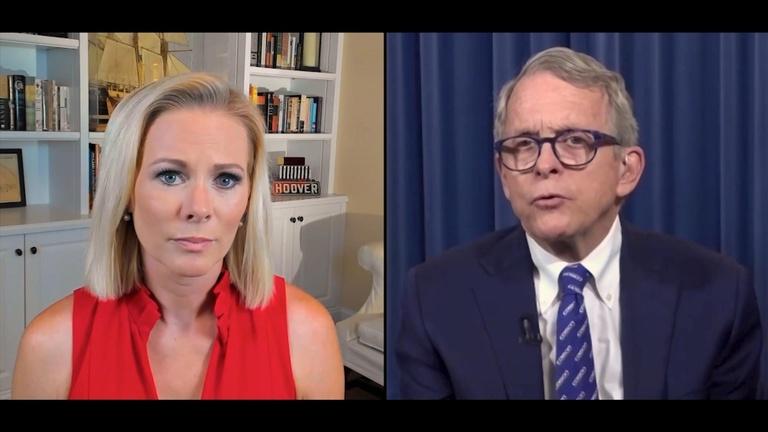 Ohio Governor Mike DeWine (R-OH) discusses why COVID-19 cases are surging, his new decision to mandate masks statewide, reopening schools and the 2020 election. He reacts to the arrest of the Ohio House Speaker in connection with a $60 million bribery case.
GZERO World with Ian Bremmer
Ian Bremmer, a renowned political scientist, entrepreneur and bestselling author, shares his perspective on recent global events and interviews the world leaders, experts and newsmakers. Watch Sundays at 10:30am or stream now.
July 26: Lessons Not Learned: America's Pandemic Response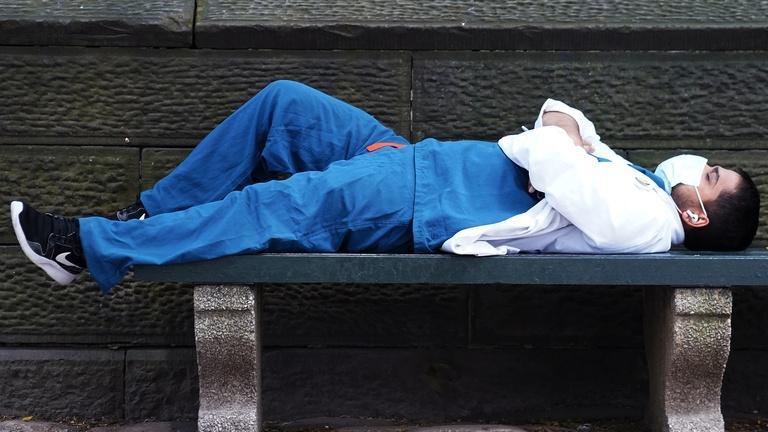 As the hot spots for the coronavirus outbreak in the United States shifts to the South and the Sunbelt, politics as usual and an aversion to scientific expertise allowed for a very foreseeable crisis. Vivek Murthy, former U.S. Surgeon General, breaks down how we got here and how we get out. And in Puppet Regime, Zuck and Covid lay it all out in an epic rap battle.
Hotlines and Information
NY State Hotline: 888-364-3065
See New York State coronavirus updates here. Sign up for Governor Cuomo's daily emails here.
Covid19.NYC is an independent website offering public health information to New Yorkers, aimed at centralizing and aggregating info from a range of medical authorities. All information is sourced from WHO, CDC, NYS Department of Health and NYC Department of Health websites and guidelines.
Nassau County
Text COVID19NC to 888777 to get updates on Coronavirus in Nassau County on your mobile device.
Nassau County Coronavirus Hotline: 516-227-9570
Nassau County COVID-19 information and resources. The site updates its data on cases, deaths, hospitalizations, number of ventilator patients and discharges daily at 5pm.
Suffolk County
Text COVIDSUFFOLK to 67283 to get updates on Coronavirus in Suffolk County on your cell phone.
Call 1-888-364-3065 with questions about travel and symptoms.
Suffolk County COVID-19 information and resources, including daily reports of deaths, cases, and cases by county.
Remote Learning Resources from WNET Education
Programs for remote learning air on THIRTEEN, WLIW21, WLIW WORLD and NJTV to better serve families during the COVID-19 pandemic.
Help keep students learning at home with tools for parents and educators on WNET's Education site. All resources are free and standards-aligned.