WLIW21 and PBS offer regular, in-depth reporting on the coronavirus pandemic's COVID-19 cases and the vaccine rollout and distribution, as well as repercussions on employment, social services, the economy and politics. Here is the most recent information from infectious disease doctors and medical professionals, government officials, and journalists who cover news about COVID-19 and its impacts. This page will be updated as reporting continues.
Recent COVID News and Numbers
Click for National, State, and City Hotlines and Resources
The FDA has approved the Janssen Biotech single-dose vaccine application from Johnson & Johnson. Merck, the drug-making giant based in Kenilworth, NJ, will help produce it.
New York State is launching a pilot program to begin administering Johnson & Johnson's single-dose vaccine to eligible New Yorkers during the overnight hours at the Yankee Stadium and Javits Center vaccination sites. Appointments at Yankee Stadium can be booked starting 11 a.m. on Wednesday, March 3 (Bronx residents can visit Somosvaccinations.com or call 1-833-SomosNY); and at 8 a.m. on Thursday, March 4 for Javits Center ('Am I Eligible' website or call state's COVID-19 Vaccination Hotline 1-833-697-4829.)
Hotel workers in New York are eligible for the COVID-19 vaccine as of March 1.
We're offering updates via email or mobile on the coronavirus now through the duration of the pandemic. Sign up for email alerts here, or text UPDATES to 30644 for mobile notifications.
Re-Openings
Movie theaters can reopen at 25% capacity—or 50 people maximum—on March 5.
Beginning March 15, weddings and catered events can resume statewide. Venues are restricted to 50 percent capacity, with no more than 150 people per event. All attendees and patrons must be tested prior to the event.
GZERO WORLD with Ian Bremmer
Saturdays at 6 p.m. and streams live.
February 27: Dr. Fauci's Pandemic Prognosis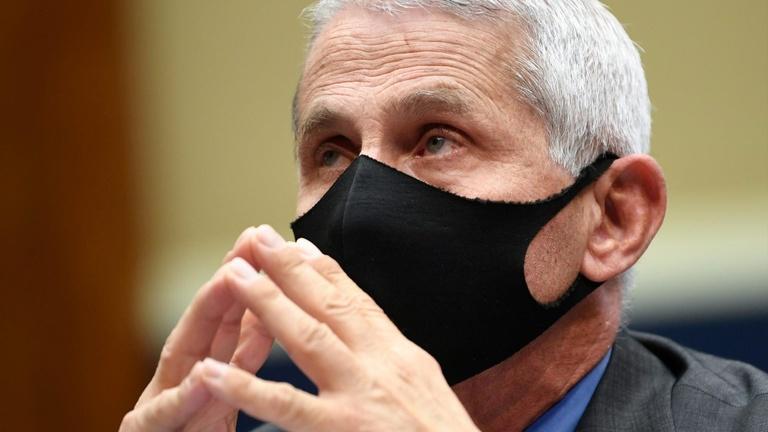 Dr. Anthony Fauci, known to many over the past year as "America's doctor," joins the show to talk vaccines, school re-openings, and when—and how—the pandemic may finally end.
PBS NewsHour Reports
PBS NewsHour is broadcast weeknights at 7 p.m. and weekends at 6 p.m. and streams live. Listen to half-hour broadcasts on 88.3 WLIW-FM weeknights at 6 p.m.
March 3: Answers to Viewers' Questions About COVID-19 Vaccines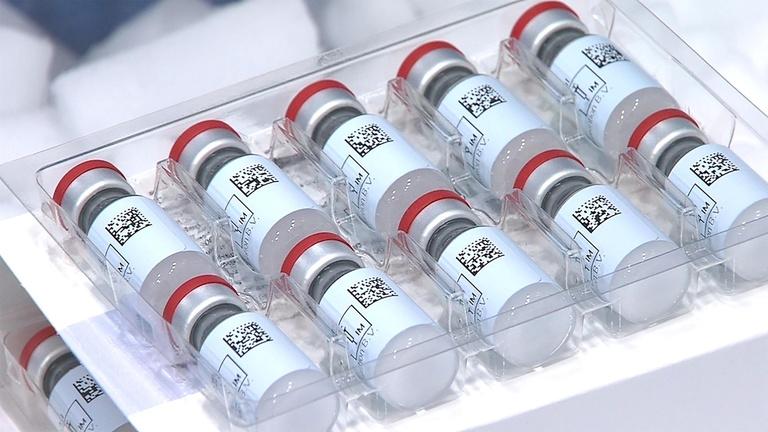 Although the U.S. should have enough vaccines on hand for all adults by the end of May, it may take longer to inoculate enough Americans to provide adequate protection. There are many reasons for that, but key among them, lingering concerns and skepticism about the vaccine. Dr. Kimberly Manning of the Emory University School of Medicine joins Amna Nawaz to discuss and answer viewers' questions.
March 1: Why There Should Be a National Day of Remembrance for COVID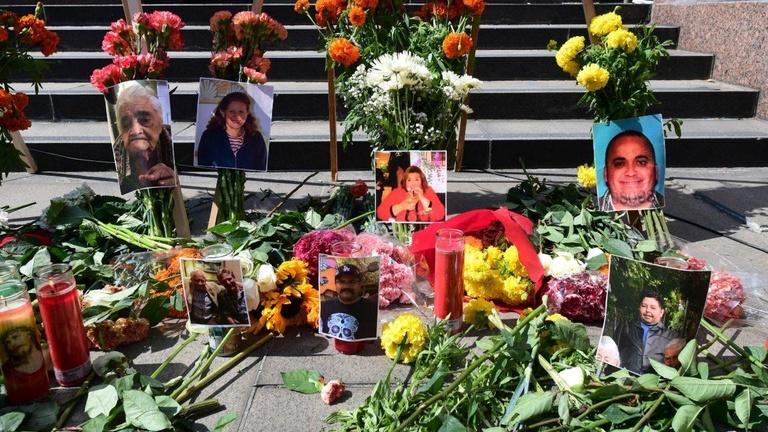 One of the most prominent voices advocating for a national day of remembrance for those lost to COVID-19 is Kristin Urquiza. She co-founded the advocacy group, Marked By COVID, after she lost her father to the pandemic last year. She joins Jeffrey Brown from San Francisco to discuss why the nation needs the "time and space to mourn and grieve."
March 1: CDC Chief Warns Against Rolling Back COVID Safeguards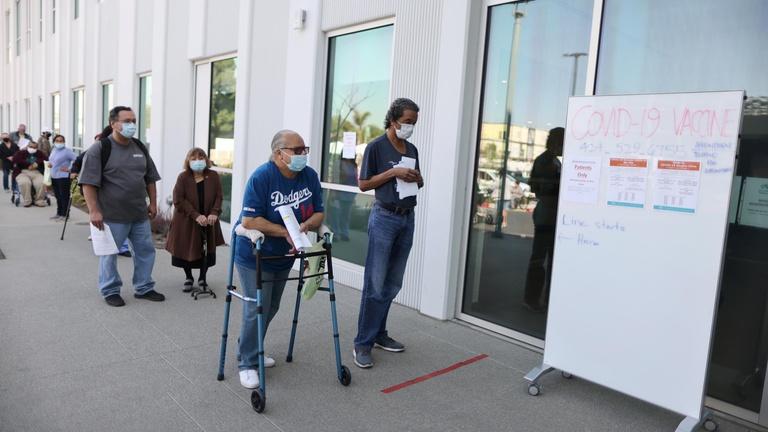 ​The first batch of a new COVID vaccine from Johnson & Johnson began shipping around the U.S. on Monday. But as some states began loosening pandemic restrictions, the CDC cautioned about opening too quickly. Dr. Ezekiel Emanuel, former advisor to the Biden transition team on COVID and vice provost of global initiatives at the University of Pennsylvania, joins Judy Woodruff to discuss.
February 27: J&J Fight Against COVID-19 Gets Another Shot in the Arm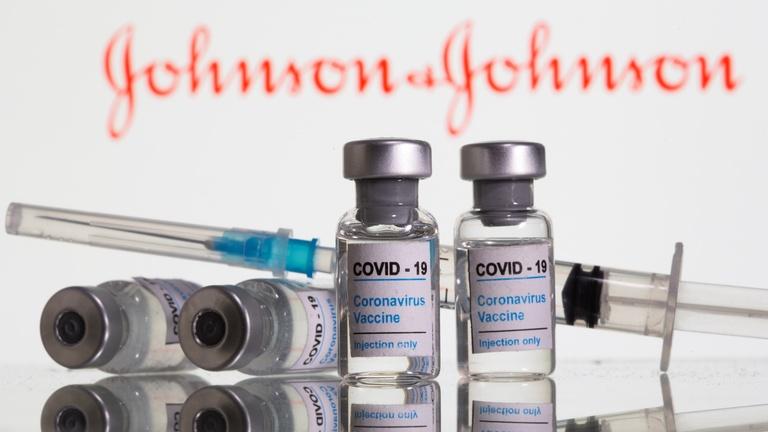 Vaccination efforts to fight the pandemic got another shot in the arm. The Johnson & Johnson vaccine, which is expected to rollout soon after the FDA nod, will speed up inoculations against COVID-19, but it might be a while before the efforts make a big difference. Kaiser Health News Correspondent Rachana Pradhan joins to discuss the vaccination efforts, bottlenecks and long-term impact.
Amanpour and Company
Amanpour and Company airs Monday – Friday at 11 p.m.; repeats at 4 p.m. Watch broadcast or livestream.
March 4: How to Fight Institutional Racism in our Healthcare System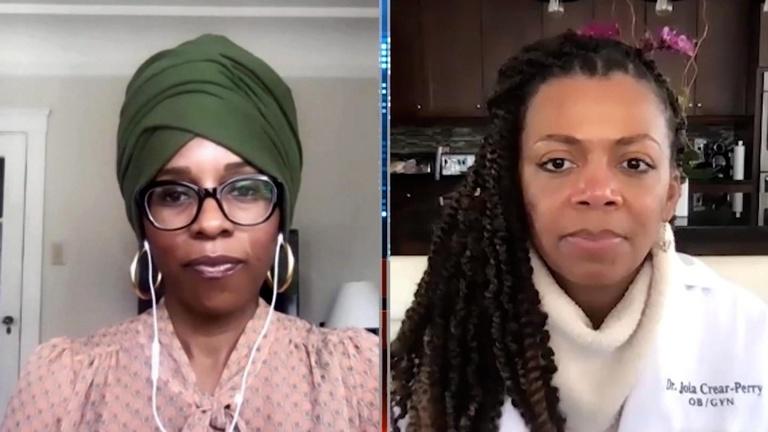 There's a new campaign out today on YouTube aiming to remedy the fact that the Black community is hardest hit by COVID-19 and the least likely to get vaccinated. "The Conversation: Between Us, About Us" is a video series featuring Black doctors, nurses, and scientists intended to provide credible information about vaccines. Dr. Rhea Boyd co-developed the series, while Dr. Joia Crear-Perry is one of the doctors featured – they both join the show to explain the initiative to Hari Sreenivasan.
March 2: Possible Vaccine Breakthrough in Cuba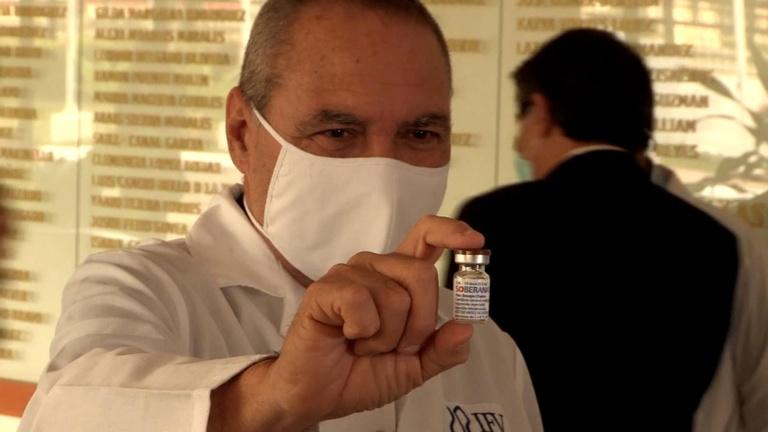 While the UK and Israel lead the pack in vaccine rollout, big powerful blocks like the European Union are still struggling with theirs. Other countries like Russia, China, and India are engaged in a type of vaccine diplomacy, whereby there are producing and exporting doses to poorer countries that are being left behind. Even the small island nation of Cuba is looking to help others – it may be wracked by shortages of bread and even pain medication, but Cuba is on the cusp of a scientific breakthrough with its own Sovereign 2 COVID vaccine.
February 26: Why Was COVID Data Withheld from New York Families?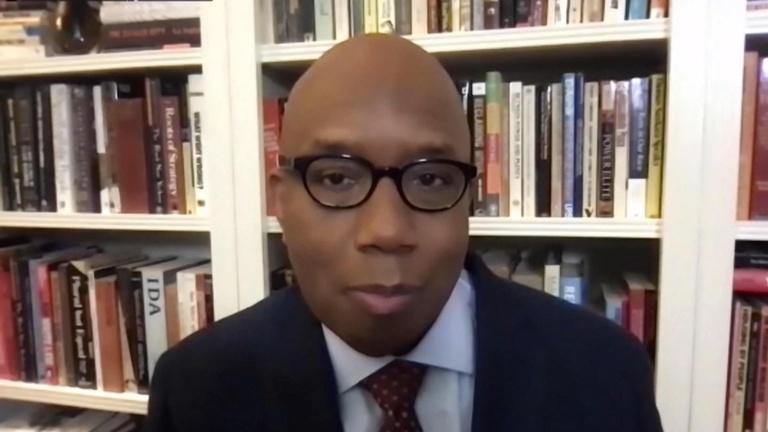 New York's Governor Cuomo is under fire for his lack of transparency about the number of COVID-19 deaths in the state's nursing homes. While the governor insists there was no cover-up, he does acknowledge that the information should have been released sooner. Errol Louis, a seasoned political host for "Inside City Hall" on the NY1 channel, joins Michel Martin to discuss this unfolding story.
MetroFocus Interviews
MetroFocus airs weeknights at 6 p.m. (see schedule for late-night and weekends) and livestreams; listen weeknights on 88.3 WLIW-FM at 11 p.m..
March 3: Special Report: COVID, Kids & Depression: Parenting in a Pandemic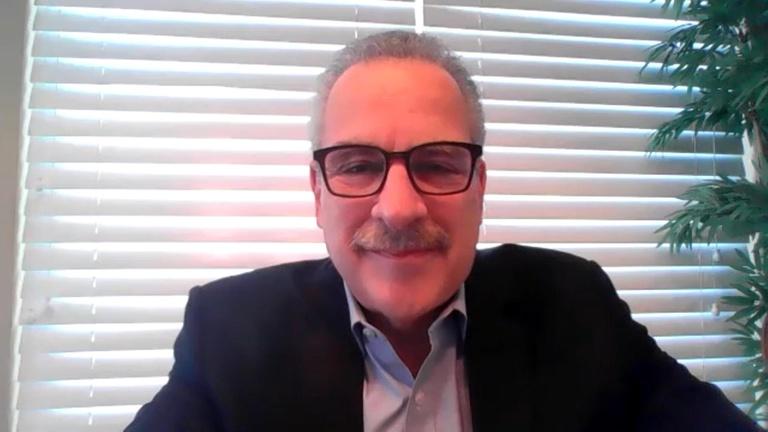 Psychiatrist Dr. Harold Koplewicz, President and Medical Director of New York's Child Mind Institute and author of "The Scaffold Effect: Raising Resilient, Self-Reliant, and Secure Kids in an Age of Anxiety" explains how struggling parents can help their kids heal from this pandemic prognosis.
February 24: Everything You Need to Know About the COVID Vaccine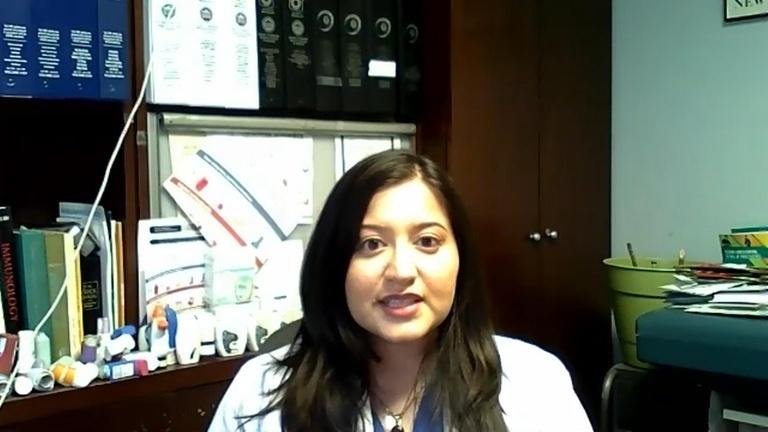 From the lab to your living room, adult and pediatric infectious disease immunologist and investigator with the COVID vaccine trials Dr. Purvi Parikh is on call to answer your questions and concerns about getting the vaccine.
NJ Spotlight News with Briana Vannozzi
NJ Spotlight News provides daily reporting on the coronavirus in New Jersey, as well as newsletters.
March 5: NJ Launches J&J COVID Vaccine in Communities of Color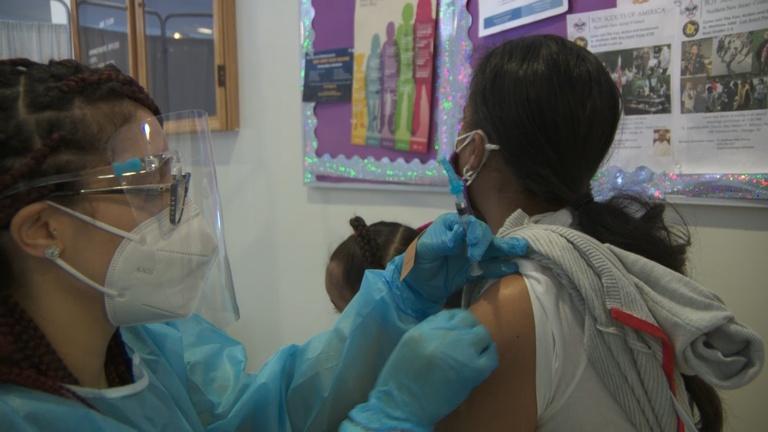 NJ shipped its first tranche of more than 70,000 J&J COVID vaccine doses to churches, senior centers and homeless shelters across the state and Friday hundreds of those shots went into the arms of Black and brown residents. People of color have gotten vaccinated against COVID at much lower rates and Gov. Murphy's targeting communities of color with J&J's single-dose, easy-to-store vaccine.
March 3: How Long Should We Wait to be Social After Being Vaccinated?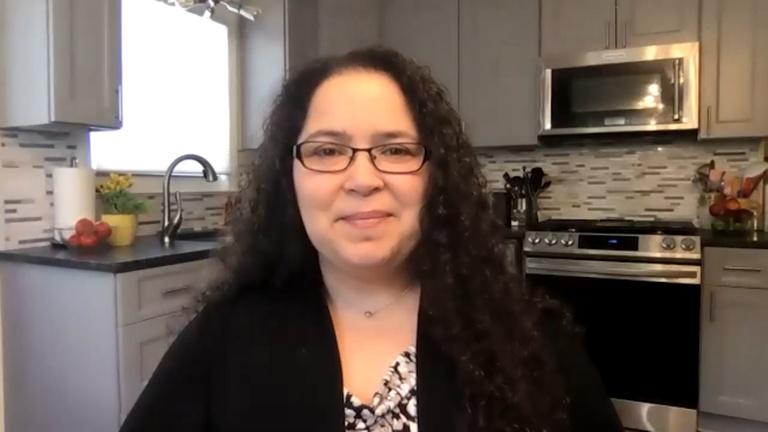 Anchor Briana Vannozzi asks Montclair State epidemiologist Dr. Stephanie Silvera how long do you really have to wait before you can give a hug to grandparents or grandkids.
March 3: Some with Disabilities Frustrated with Vaccine Program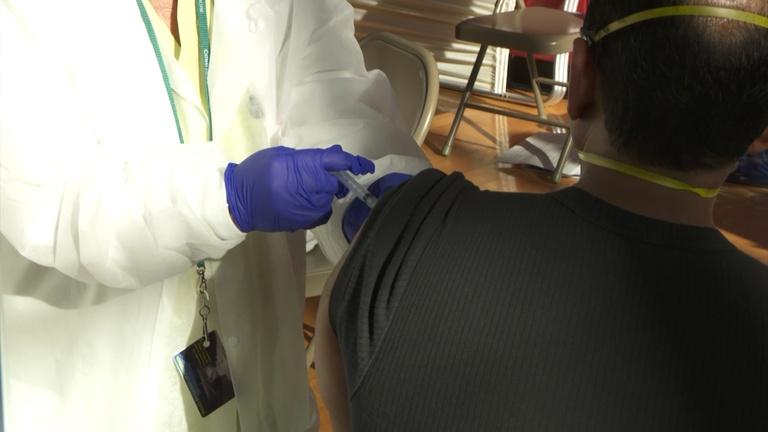 Some of NJ's shipment of Johnson & Johnson's COVID-19 vaccine is headed for developmentally disabled residents who live at home, according to Gov. Phil Murphy. This population's not now eligible under state guidelines which currently only permit disabled folks living in group homes to get the vaccine.
March 2: Merck to Help Produce New Johnson & Johnson Vaccine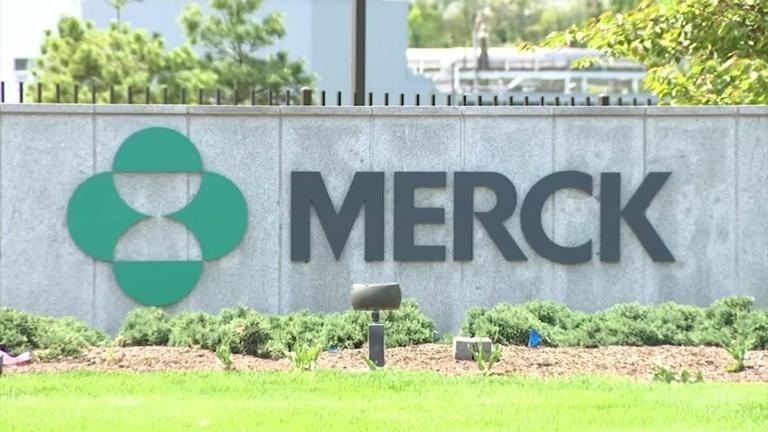 The Biden administration helped organize the deal between Merck and Johnson & Johnson after J&J fell behind on vaccine production. Now, millions of doses are expected by the end of June.
March 2: NJ Transit Prepares to Vaccinate Its Frontline Workers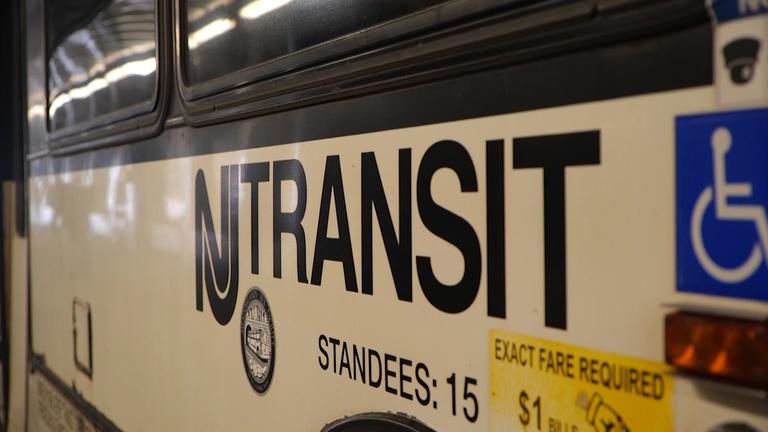 NJ Transit's own nurses will start giving shots to employees who are currently eligible at vaccine centers located in Maplewood and Camden.
March 1: Vaccine Eligibility for Teachers an Important First Step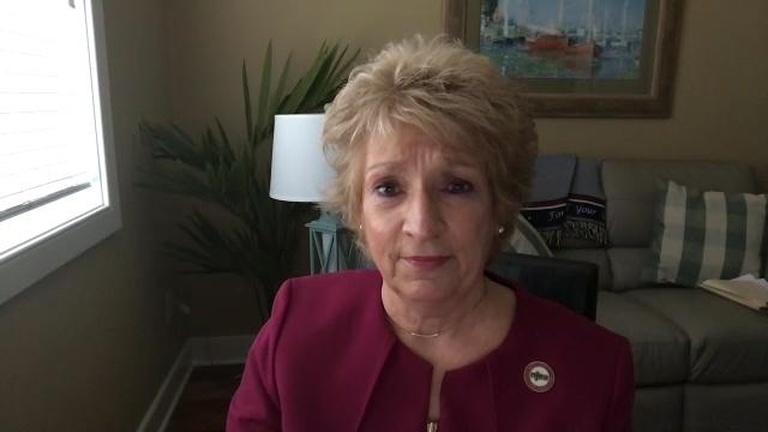 Marie Blistan, the head of the state's largest teacher's union — the 200,000-member New Jersey Education Association — in an interview with Anchor Briana Vannozzi, said the eligibility is an important first step toward a return to in-person education but that would also entail adherence to all safety requirements.
March 1: Governor Directs J&J Vaccine to Minority Communities in NJ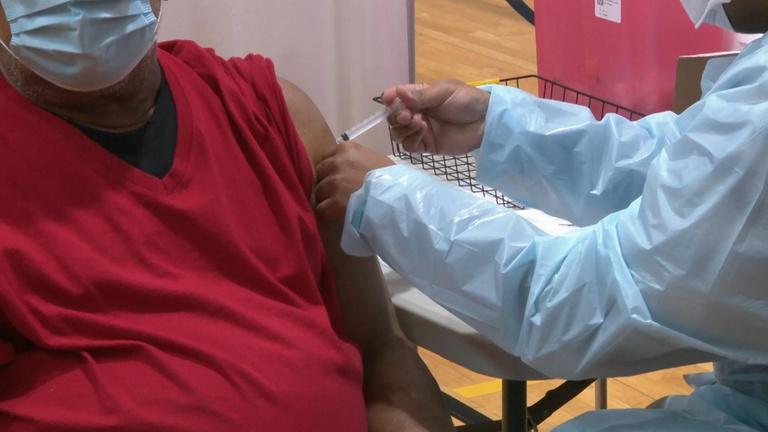 Johnson & Johnson's one-shot vaccine is 72% effective against moderate and severe disease in U.S. clinical trials, but 100% effective at preventing hospitalization and death. But Dr. Shereef Elnahal says there's pushback in minority neighborhoods over what's perceived as J&J's second-class vaccine getting relegated to Black and brown folks.
March 1: Homeless People Can Soon Receive COVID-19 Vaccine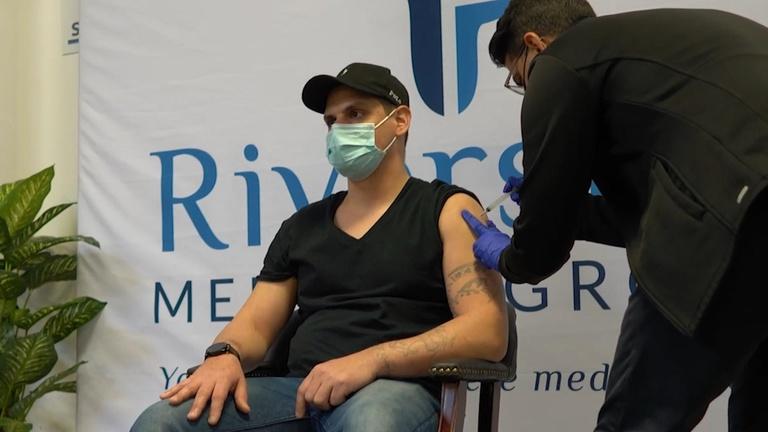 Gov. Murphy announced on Monday that the homeless population will be eligible to receive a COVID-19 vaccine starting March 15. People living in domestic violence and homeless shelters will also be eligible.
Hotlines and Information
NY State Hotline: 888-364-3065
For all New York State updates and announcements from Governor Andrew Cuomo, see the state COVID site.
Vaccine Distribution
To confirm eligibility and see list of vaccine providers closest to you, see this New York State site.
Those eligible can call the New York State COVID vaccine scheduling hotline; calls are accepted 7 a.m. to 10 p.m., though lines may be busy and hold times lengthy: 833-697-4829.
The state documents its vaccination distribution through a vaccine tracker that includes first and second doses given.
State-run COVID-19 vaccination sites (appointments required through ny.gov/vaccine) include, among others:
Jacob K.

Javits

Convention Center in Manhattan, New York City

Westchester County Convention Center (Westchester County)

Jones Beach drive-thru vaccination site (Nassau County) on Long Island
SUNY Stony Brook (Suffolk County) on Long Island
The Aqueduct Racetrack in Queens, New York City
See other community pop-up sites in New York City, Long Island and Westchester County, on the New York State site.
Micro-Cluster Hot Spots
Look up an address to see if it is in a New York COVID-19 color-coded Hot Spot Zone with restrictions. There are currently micro-clusters in Upper Manhattan in the Bronx according to the state site last updated January 27. Maps of the cluster zones can be found here.
The places and activities regulated are non-essential gatherings, businesses, dining, and schools.
Governor Cuomo's weekday coronavirus updates focus on hospital and ICU bed availability in New York State's regions, based on seven-day averages. See the status of regions on forward.ny.gov.
COVID Alert NY is a voluntary, anonymous, exposure-notification smartphone app. You will get an alert if you were in close contact with someone who tests positive for COVID-19. Learn more about how it works and download it to your mobile phone.
Nassau County
Text COVID19NC to 888777 to get updates on Coronavirus in Nassau County on your mobile device. See New York State information regarding vaccine distribution.
Nassau County Coronavirus Hotline: 516-227-9570
Nassau County vaccine information.
Nassau County COVID-19 information and resources. The site updates its data on cases, deaths, hospitalizations, number of ventilator patients and discharges daily at 5pm.
Nassau County maintains a map with number of cases by community.
Suffolk County
Text COVIDSUFFOLK to 67283 to get updates on Coronavirus in Suffolk County on your cell phone.
Call 1-888-364-3065 with questions about travel and symptoms.
See New York State information regarding vaccine distribution.
Suffolk County COVID-19 information and resources, including daily reports of deaths, cases, and cases by county.
Remote Learning Resources from WNET Education
WLIW21 is the home of a weekday broadcast block starting at 9 a.m. Grades 3K-Grade 2 are served by Let's Learn, NYC!, followed by a NJTV Learning Live lesson for 3rd graders at 10 a.m., 4th graders at 11 a.m., and 5th graders at 12 p.m.
Broadcast schedules on WLIW21, WLIW World and PBS Kids were developed to help schools and districts bridge the digital divide and provide equitable access to learning for all students at home, regardless of access to the internet or computers.
Help keep students learning at home with tools for parents and educators on WNET's Education site. All resources are free and standards-aligned.