WLIW21 and PBS offer regular, in-depth reporting on the coronavirus pandemic's COVID-19 cases and the vaccine rollout and distribution, as well as repercussions on employment, social services, the economy and politics. Here is the most recent information from infectious disease doctors and medical professionals, government officials, and journalists who cover news about COVID-19 and its impacts. This page will be updated as reporting continues.
Recent COVID News and Numbers
Click for National, State, and County Hotlines and Resources
As of March 23, the eligibility age range for vaccination has expanded to 50 and up in New York. Also, pharmacies can now vaccinate New Yorkers with qualifying health conditions, and those 50 and older, and continue serving educators, childcare workers and essential workers.
Governor Andrew M. Cuomo announced on March 25 that 14 community-based pop-up vaccination sites are opening, which includes two in Long Island.
Last week, New Jersey led the nation in COVID-19 cases per capita among U.S. states, and it was one of some 20 states with rising rates of infection.
After complaints about the crowding on trains due to a limited schedule, The Long Island Rail Road announced that it would return to its previous timetable on March 29.
We're offering updates via email or mobile on the coronavirus now through the duration of the pandemic. Sign up for email alerts here, or text UPDATES to 30644 for mobile notifications.
PBS NewsHour Reports
PBS NewsHour is broadcast weeknights at 7 p.m. and weekends at 6 p.m. and streams live. Listen to half-hour broadcasts on 88.3 WLIW-FM weeknights at 6 p.m.
March 25: Shot Chasers: Volunteers Help Bridge America's Vaccine Gap


As the U.S. continues to grapple with the pandemic, vaccine supply remains limited in some areas. Distribution systems are fragmented and tough to navigate, especially for the estimated 25 million Americans who don't have internet access for online registration. Luckily, these volunteers are trying to fill that gap by helping strangers nab slots to get their shots. John Yang reports.
March 23: AstraZeneca Scrambles to Address Concerns About Vaccine Data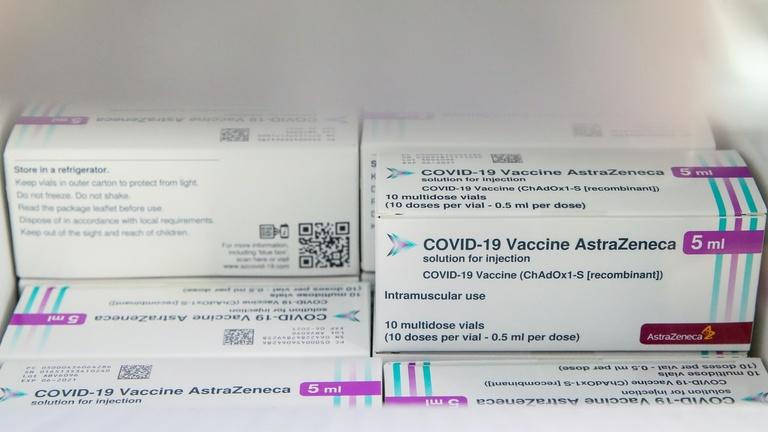 AstraZeneca is facing new questions today after a highly unusual reprimand from a board overseeing the company's clinical vaccine trials.The company is scrambling to respond to allegations that it used misleading data when claiming its vaccine was 79 percent effective against COVID-19 symptoms. Nick Schifrin breaks down the latest with epidemiologist Dr. Jennifer Nuzzo of Johns Hopkins University.
March 23: News Wrap: Fauci Says U.S. May See COVID Surge Like Europe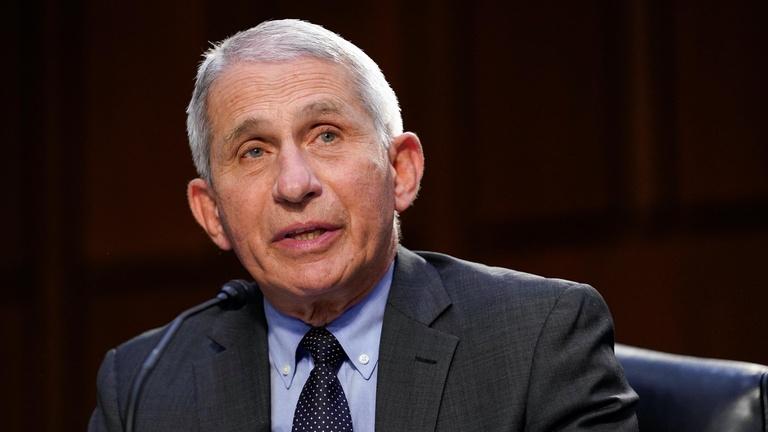 In our news wrap Tuesday, Dr. Anthony Fauci said the U.S. risks seeing a surge similar to that in Europe if public health measures are rescinded too soon. The new wave of European infections forced Germany to extend its lockdown measures by a month.
March 22: Trial Data Shows AstraZeneca Vaccine 79% Effective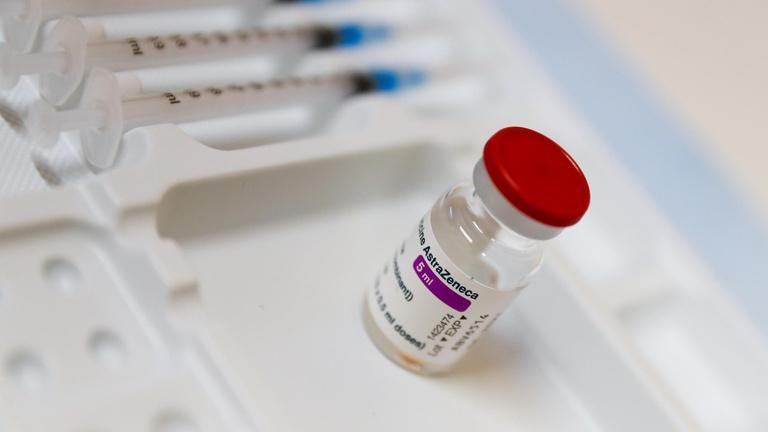 In the largest COVID vaccine trial yet, AstraZeneca's vaccine was 79 percent effective in preventing symptomatic infections, the company announced Monday. AstraZeneca's vaccine has also been shown to be extremely effective at preventing the most serious outcomes from COVID-19, the company said. William Brangham discusses the latest inoculation news with Boston University's Dr. Nahid Bhadelia.
March 20: Tantrums, Anxiety: Parenting During a Pandemic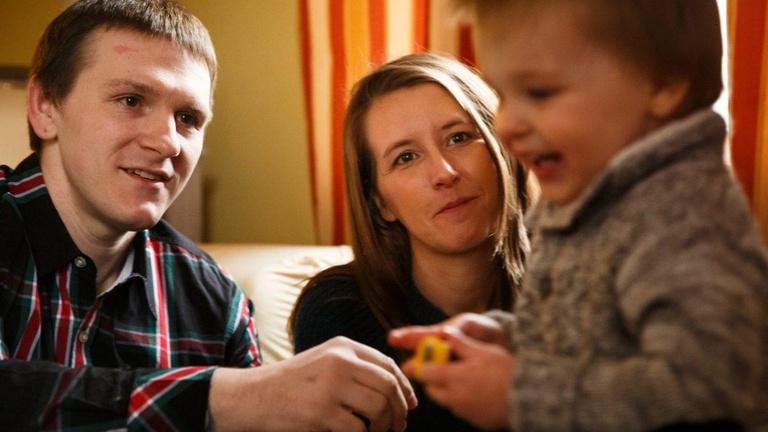 There is little doubt that parenting during a pandemic has been challenging, and even with schools starting to reopen, the disruption to routines and structure has created new anxieties for parents and children alike. Hari Sreenivasan spoke with clinical psychologist and parenting consultant Becky Kennedy, whose Instagram page has become a must-read for many families looking for advice.
Amanpour and Company
Amanpour and Company airs Monday – Friday at 11 p.m.; repeats at 4 p.m. Watch broadcast or livestream.
March 24: WHO's Chief Scientist Soumya Swaminathan on Vaccine Inequality

This week, the head of the World Health Organization said it was "shocking" how little had been done to combat vaccine inequality and added that the gap is "becoming more grotesque every day." The
WHO's Chief Scientist, Dr. Soumya Swaminathan
, joins Christiane from Geneva.
March 22: The Psychological Impact of the Pandemic in the Future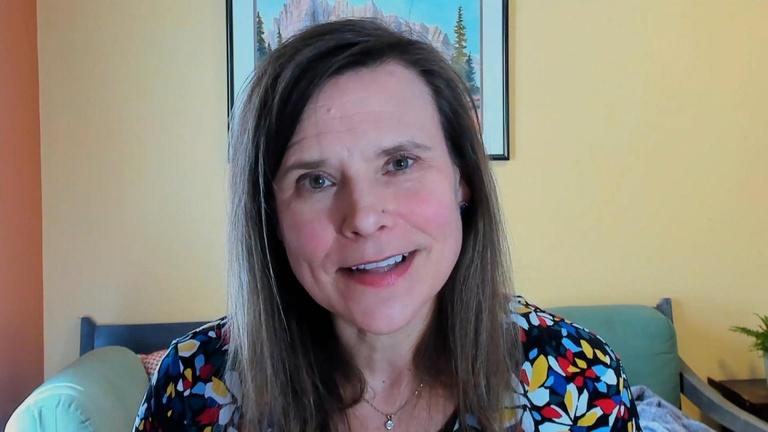 Where the vaccine rollout has been successful, a return to normality is on the horizon. But some may be wondering whether they remember what "normal" means. Christiane spoke with clinical psychologist Christine Runyan about that brain fog you may be feeling.
MetroFocus Interviews
MetroFocus airs weeknights at 6 p.m. (see schedule for late-night and weekends) and livestreams; listen weeknights on 88.3 WLIW-FM at 11 p.m..
March 24: COVID Stimulus Child Tax Credit | New CDC Guidelines as Kids Head Back to Classrooms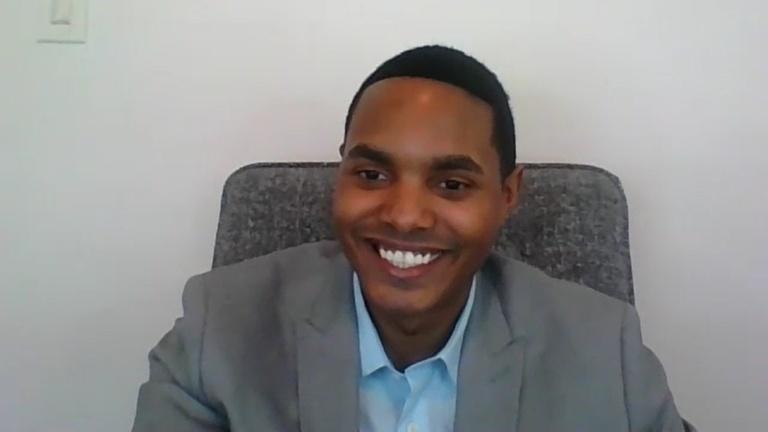 The $1.9 trillion COVID relief bill recently passed by Congress and signed by President Biden will bring a huge infusion of money to state and local economies across the country. But perhaps the most historic piece of this unprecedented legislation is the child tax credit: a measure that would result in most American families with children receiving monthly payments from the federal government. New York congressman Ritchie Torres, one of the key proponents of the measure, wants to go a step further by making the child tax credit permanent, arguing that it will significantly reduce child poverty in the country's poorest communities which includes his own district in the south Bronx. He discusses what could be the most consequential expansion of the nation's social safety net in generations. | New York City high school students returned to their classrooms this week for the first time since November. The re-opening coincided with another big development that may help get more students back to in-person learning not only in New York, but nationwide: the new CDC guidance on social distancing in the classroom. The previous six feet of distance between students has been reduced to three, with other proper protocols in place. But many families are asking themselves, is that really safe? And what will this look like as we move forward? Former NBC chief medical correspondent Dr. Bob Arnot joins us with answers.
NJ Spotlight News with Briana Vannozzi
NJ Spotlight News provides daily reporting on the coronavirus in New Jersey, as well as newsletters.
March 26: Rutgers Will Require COVID-19 Vaccination for Students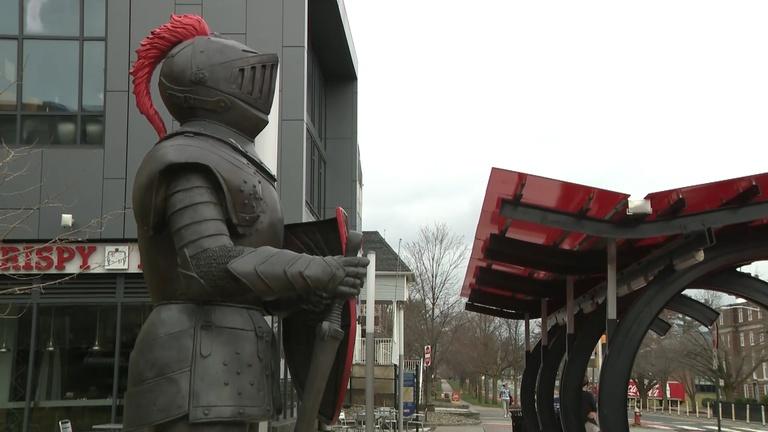 Rutgers University this week became the first college in the country to announce it will require all students who want to return to campus classes and dorms in the fall to be vaccinated against COVID-19, with some exemptions allowed.
March 25: Studies Show COVID-19 Vaccines Protect Healthcare Workers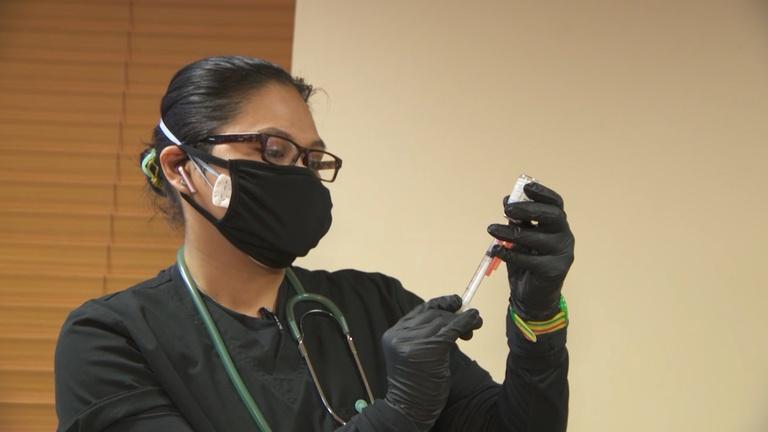 Several new studies now show health care workers, the first wave of people to get COVID-19 shots, enjoyed significant protections from the virus after getting fully immunized. And that helped shield members of their households from getting infected, too. For folks who doubted vaccine trials, the studies provide proof that these vaccines work.
March 24: NJ Adopts New CDC School Guidelines for Fall Reopening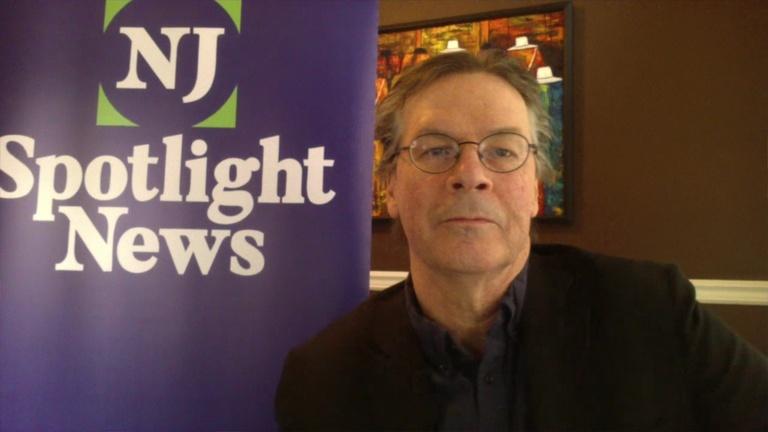 The state is co-signing new guidance from the Centers for Disease Control and Prevention that will allow more schools to open for in-person learning. New Jersey will let K-12 districts lower their social distancing requirement from 6 feet to just 3 feet in most classrooms.
March 24: Will Businesses Mandate COVID-19 Vaccinations for Workers?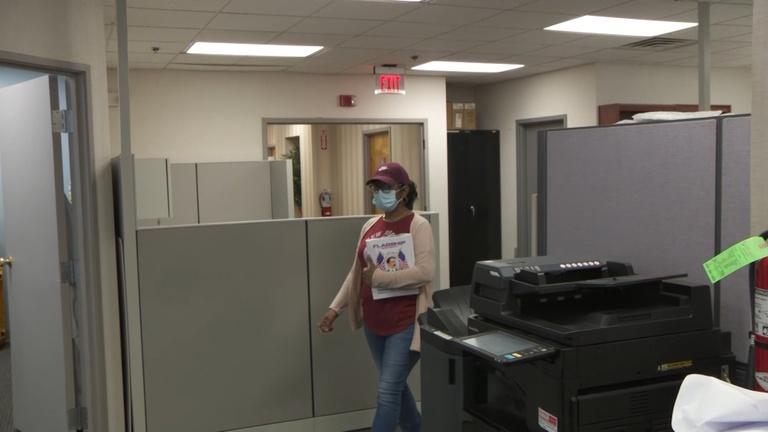 Your boss can make you get a COVID-19 shot before you return to work in person with a few exceptions, but will they? As NJ businesses grapple with that issue now, some workers fear their privacy could be violated if bosses demand proof of vaccination exemptions.
March 24: Should NJ Expand COVID-19 Vaccine Eligibility?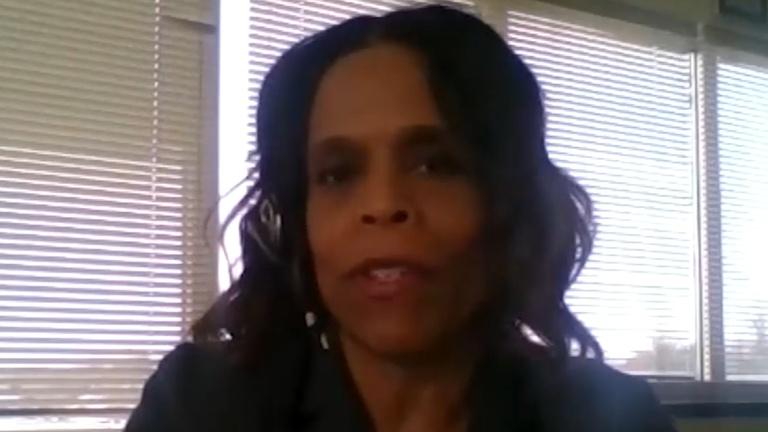 This week New York opened up vaccine eligibility to everyone age 50 and over. The threshold in NJ remains firm at age 65, with a focus on essential workers and those with underlying conditions. Is it the most effective method? Dr. Judith Lightfoot, the chief of infectious disease at Rowan University's School of Osteopathic Medicine, says it was but now it's time for NJ to open up.
March 23: What's the Timeline for Reaching Herd Immunity in NJ?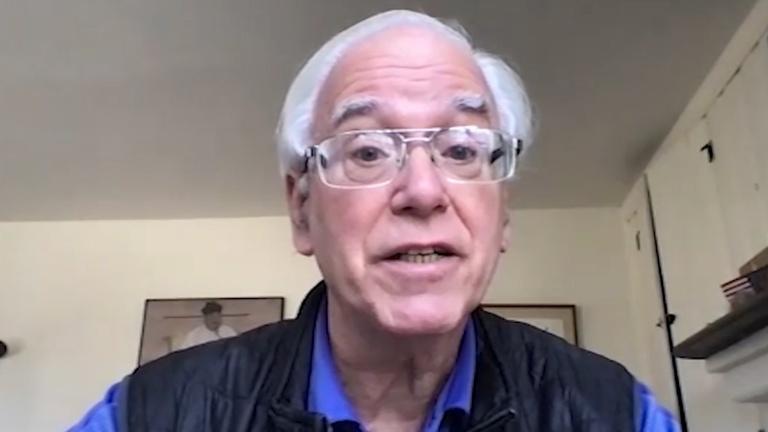 The concept of herd immunity is reached when enough people in a community have either been infected with the virus or vaccinated against it. Rutgers University professor of medicine and infectious disease Dr. Martin Blaser says the answer depends on a lot of variables.
March 22: A Pause in Reopening in NJ as Coronavirus Variants Surge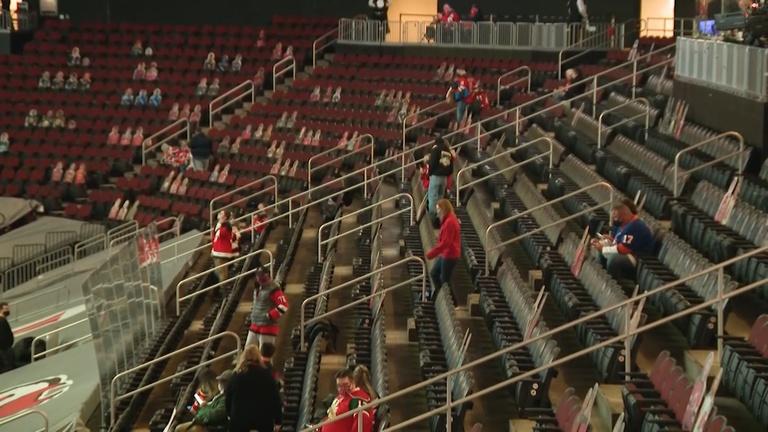 Gov. Phil Murphy is hitting the pause button on further re-openings in the state, after highly infectious COVID-19 virus variants surged in New Jersey. The Centers for Disease Control and Prevention estimated the UK variant B117 currently accounts for 9% of COVID-19 cases in New Jersey.
March 19: COVID-19 Hotlines and Clinics Boost Vaccinations for Seniors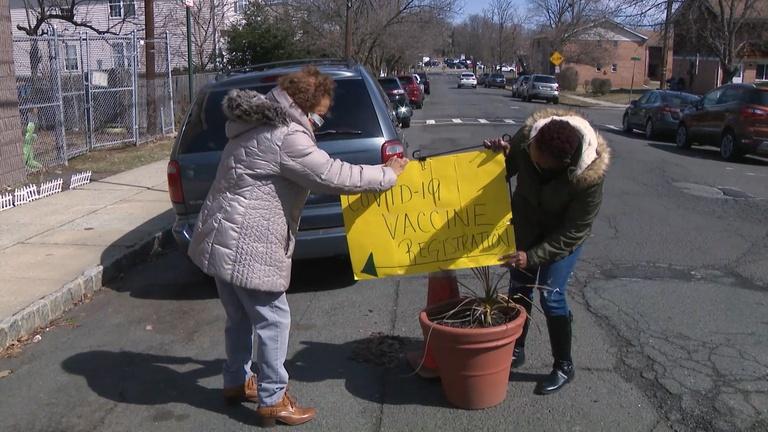 With COVID-19 vaccination rates lagging for NJ seniors and people of color, who are most vulnerable to the virus, grassroots community groups are reaching out to help make appointments for shots. Critics claim that's a job the state needs to do better.
Hotlines and Information
National: Centers for Disease Control and Prevention (CDC)
The CDC's Coronavirus Disease (COVID-19) page includes links to national case reporting, symptom information, advisories by health condition and occupation, and more.
For those who are fully vaccinated, the CDC offers guidelines of behavior and safety precautions.
New York State
NY State Hotline: 888-364-3065
For all New York State updates and announcements from Governor Andrew Cuomo, see the state COVID site.
Vaccine Distribution
The state documents its vaccination distribution through a vaccine tracker that includes first and second doses given.
In New York State, all government-run vaccination centers require an advance appointment. Make one via the 'Am I Eligible' website or call the state's COVID-19 Vaccination Hotline 1-833-697-4829.
See the groups that are now eligible for the vaccine in New York.
Community Vaccination Sites in Long Island announced on March 25:
B.A.P.S Swaminarayan Hindu Temple
2 Deshon Drive
Melville, NY
Open: Friday, March 26, 2- 6 p.m.
Alden Terrace School
1835 Central Ave
Valley Stream, NY
Open: Saturday, March 27, 10 a.m. – 2 p.m. **appointments at this site are all filled
Three mass vaccination sites that opened last week:
SUNY Old Westbury
Clark Center – Gate C
Store Hill Road and Cherry Road
Old Westbury NY 11568
SCCC Brentwood
Suffolk County Community College
Suffolk Federal Credit Union Arena
1001 Crooked Hill Road
Brentwood, NY 11717
Southampton
SUNY Stony Brook Southampton Campus
70 Tuckahoe Road
Southampton, NY 11968
COVID Alert NY is a voluntary, anonymous, exposure-notification smartphone app. You will get an alert if you were in close contact with someone who tests positive for COVID-19. Learn more about how it works and download it to your mobile phone.
Nassau County
Text COVID19NC to 888777 to get updates on Coronavirus in Nassau County on your mobile device.
Nassau County Coronavirus Hotline: 516-227-9570
Nassau County COVID-19 information and resources. The site updates its data on cases, deaths, hospitalizations, number of ventilator patients and discharges daily at 5pm.
Nassau County maintains a map with number of cases by community.
Vaccine Appointments in Nassau
The Nassau County vaccine appointment website offers ways to schedule appointments for specific sites or distributors, including Nassau Coliseum. Go to: www.nassaucountyny.gov/vaccine
Nassau County vaccine information.
Nassau County residents can also use the New York State site to find a vaccine appointment. Go to 'Am I Eligible' website or call the state's COVID-19 Vaccination Hotline 1-833-697-4829.
Eligible veterans can call 516-572-6565 to schedule a vaccine appointment in Nassau County.
Suffolk County
Text COVIDSUFFOLK to 67283 to get updates on Coronavirus in Suffolk County on your cell phone.
Call 1-888-364-3065 with questions about travel and symptoms.
Suffolk County COVID-19 information and resources, including daily reports of deaths, cases, and cases by county.
Vaccine Appointments in Suffolk
The Suffolk County vaccine appointment website offers ways to schedule appointments for specific sites or distributors. Go to: www.suffolkcountyny.gov/vaccine
Suffolk County residents can also use the New York State site to find a vaccine appointment. Go to 'Am I Eligible' website or call the state's COVID-19 Vaccination Hotline 1-833-697-4829.
Remote Learning Resources from WNET Education
WLIW21 is the home of a weekday broadcast block starting at 8 a.m. Grades 3K-Grade 2 are served by Let's Learn!, followed by a NJTV Learning Live lesson for 3rd graders at 10 a.m., 4th graders at 11 a.m., and 5th graders at 12 p.m.
Broadcast schedules on WLIW21, WLIW World and PBS Kids were developed to help schools and districts bridge the digital divide and provide equitable access to learning for all students at home, regardless of access to the internet or computers.
Help keep students learning at home with tools for parents and educators on WNET's Education site. All resources are free and standards-aligned.