WLIW21 and PBS offer regular, in-depth reporting on the coronavirus pandemic's COVID-19 cases and the vaccine rollout and distribution, as well as repercussions on employment, social services, the economy and politics. Here is the most recent information from infectious disease doctors and medical professionals, government officials, and journalists who cover news about COVID-19 and its impacts. This page will be updated as reporting continues.
Recent COVID News and Numbers
Click for National, State, and County Hotlines and Resources
New community pop-up vaccination centers newly opened in Long Island are listed, below. (Appointments are required for each.)
Patchogue YMCA
255 W. Main Street
Patchogue, NY
Open: Tuesday, April 6, 9AM-2PM and Thursday, April 8, 9AM-2PM
Temple Beth El of Great Neck
5 Old Mill Road
Great Neck, NY
Open: Tuesday, April 6, 9AM-5PM
Unkechaug Tribal Nation
151 Poospatuck Lane
Mastic, NY
Open: Friday, April 2, 2PM-6PM
Starting Tuesday, March 30 at 8 a.m., all New Yorkers age 30 and older will be eligible to schedule and receive a COVID-19 vaccine. As of Tuesday, April 6 at 8 a.m., New Yorkers age 16 and older will be eligible to schedule and receive the COVID-19 vaccines. As a result of a State Supreme Court ruling, all incarcerated individuals in state or local facilities must be offered the vaccine immediately as of March 30.
See COVID-19 vaccine questions and direct links to official New York, New Jersey and Connecticut sites with the most up-to-date information.
Governor Andrew Cuomo has announced the Excelsior Pass, a free and voluntary mobile app platform for businesses and individuals that can be used to easily access secure proof of a recent negative COVID test or vaccination.
The Long Island Rail Road return to its previous timetable on March 29.
PBS NewsHour Reports
PBS NewsHour is broadcast weeknights at 7 p.m. and weekends at 6 p.m. and streams live. Listen to half-hour broadcasts on 88.3 WLIW-FM weeknights at 6 p.m.
April 1: Americans with High-Risk Conditions Struggle to Get Vaccine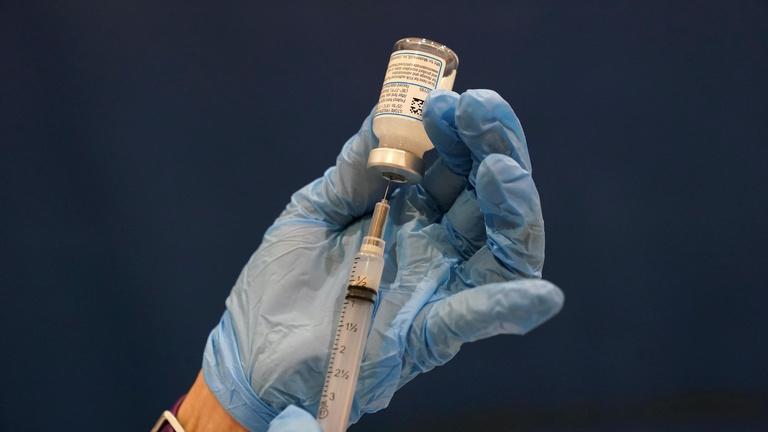 Even as the U.S. sets records for daily COVID-19 vaccinations, disparities in availability persist. We cover the stories of some medically vulnerable people, most of whom are still waiting for their shot. And for more on the reasons behind the wait, William Brangham speaks to Jen Kates, the Senior Vice President and Director of Global Health and HIV Policy at the Kaiser Family Foundation.
March 31: The Uphill Battle to Get COVID Vaccines for People with IDD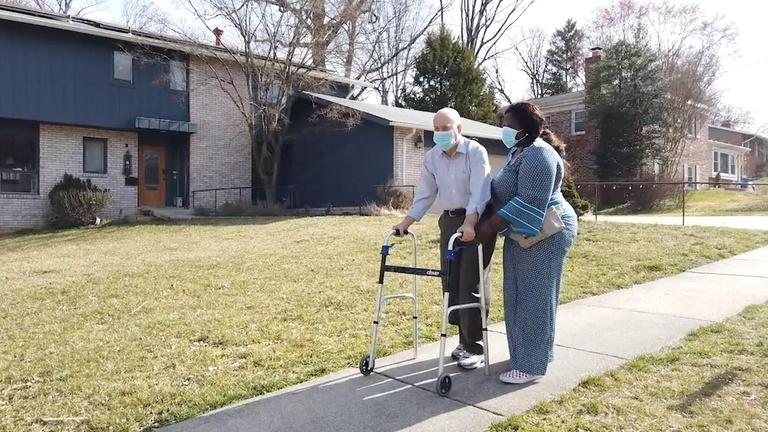 People with intellectual and developmental disabilities like Down Syndrome, Cerebral Palsy and Autism often have underlying health conditions that make them more susceptible to COVID-19. Plus, many receive care in group living facilities, putting them at further risk. But despite the elevated risks for those with IDD, they face an uphill vaccination battle.
March 29: CDC Warns of "Impending Doom" of COVID Surges as Deaths Rise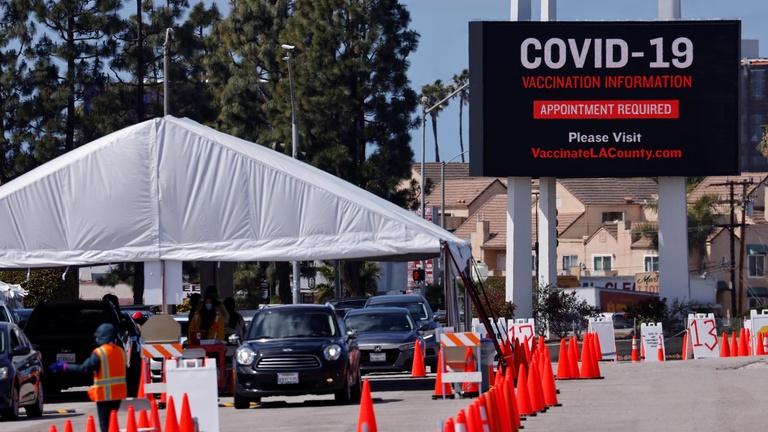 President Joe Biden urged state and local officials Monday to keep or reinstate mask mandates amid some of the most urgent warnings yet about new COVID-19 surges. Judy Woodruff talks to Dr. Leana Wen, an emergency physician and public health professor at George Washington University, about the latest developments in the fight against the virus, which has killed almost 550,000 Americans.
March 29: WHO Says COVID Originated in Bats, But Critics Claim Bias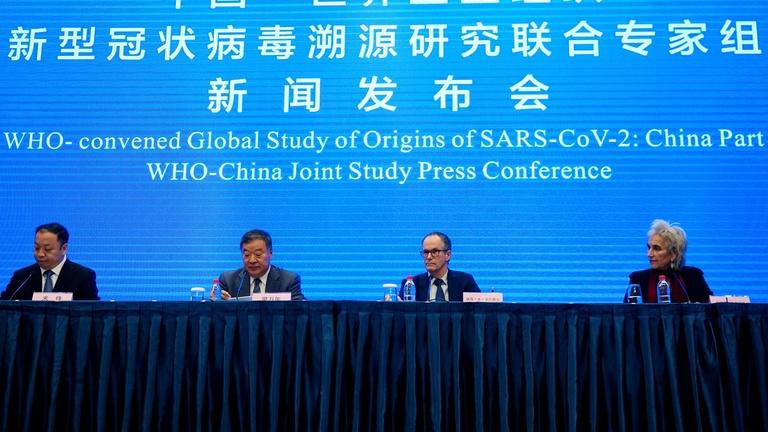 The PBS NewsHour has obtained a study by a group of independent researchers convened by the WHO to find the origins of COVID-19 in China. As Nick Schifrin reports, the virus that caused the worst pandemic in a century most likely started in bats, and jumped to humans through an intermediate animal host. The researchers call it a starting point, but their critics still say it doesn't go far enough.
Amanpour and Company
Amanpour and Company airs Monday – Friday at 11 p.m.; repeats at 4 p.m. Watch broadcast or livestream.
MetroFocus Interviews
MetroFocus airs weeknights at 6 p.m. (see schedule for late-night and weekends) and livestreams; listen weeknights on 88.3 WLIW-FM at 11 p.m..
NJ Spotlight News with Briana Vannozzi
NJ Spotlight News provides daily reporting on the coronavirus in New Jersey, as well as newsletters.
April 1: NJ Hospitals Prep as Officials Predict Third Wave of COVID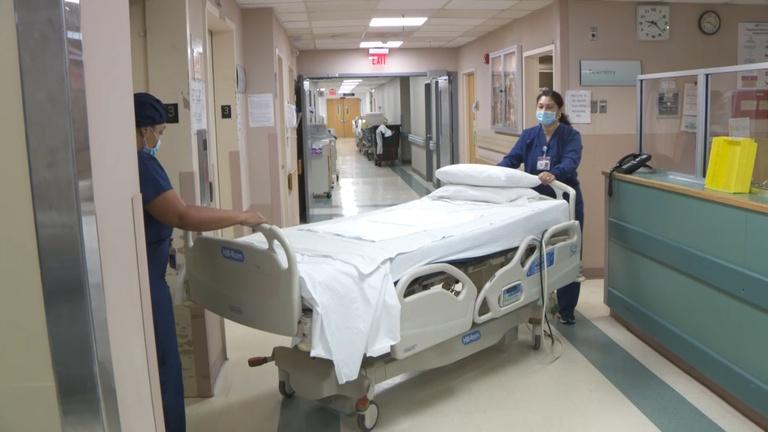 NJ hospitals are prepping for a third COVID-19 wave which could hit as soon as the middle of this month. It's been almost a year since the pandemic first overwhelmed hospitals here and as more people get vaccinated, doctors hope they can win the race against highly infectious COVID-19 variants and avoid another hospital crisis.
April 1: 15 Millions J&J Vaccine Doses Ruined in Manufacturing Error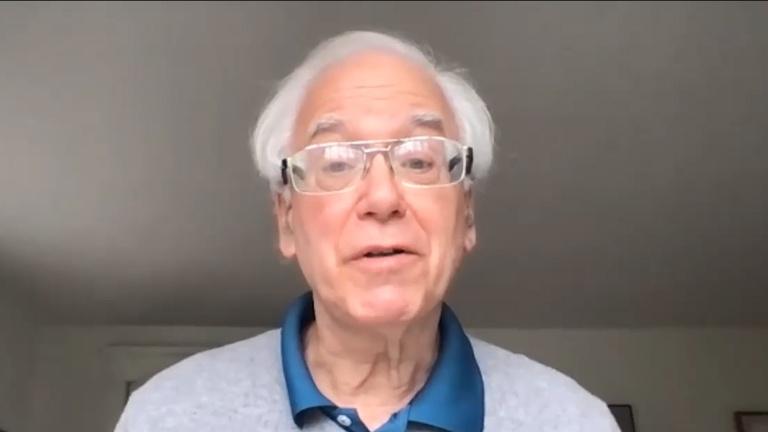 The errors at a plant in Baltimore that led to the contamination of 15 million doses of Johnson & Johnson's COVID-19 vaccine are not expected to impact next week's planned shipment to New Jersey, according to the state health department. But what could it mean for the months ahead? We ask Dr. Martin Blaser, director of the Center for Advanced Biotechnology and Medicine at Rutgers University.
March 31: Pfizer Says COVID Vaccine is Safe 100% Effective in Kids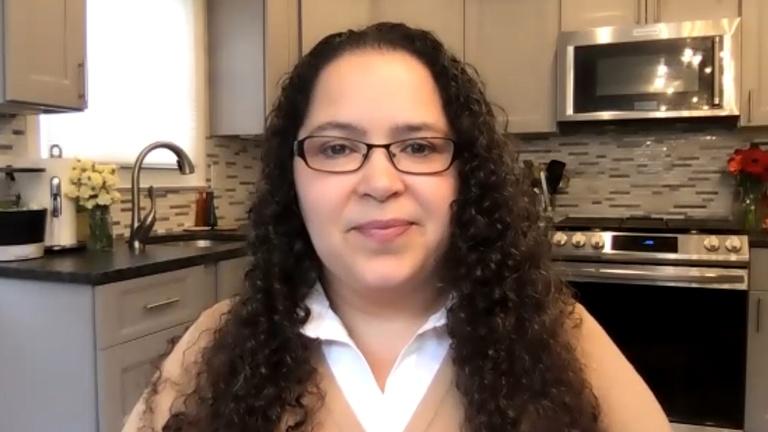 Pfizer says its COVID-19 vaccine is safe and 100% effective in kids between the ages of 12 to 15. The company hopes to get permission from the FDA in the coming weeks, with the goal of vaccinating kids before the start of the school year in the fall.
March 30: Virus Variants Drive New Surge in COVI-19 Cases Across NJ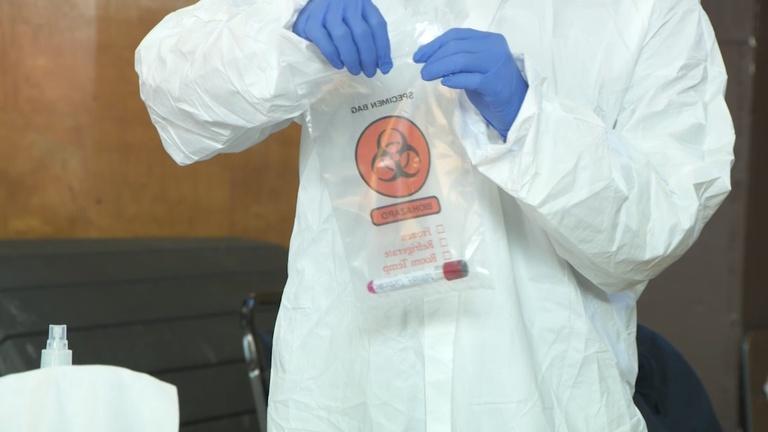 A spike in COVID-19 virus variants, especially the UK strain known as B117, is driving a new surge in caseloads across NJ, health officials say.
March 29: New Study Reveals How COVID-19 Vaccines Affect Pregnancy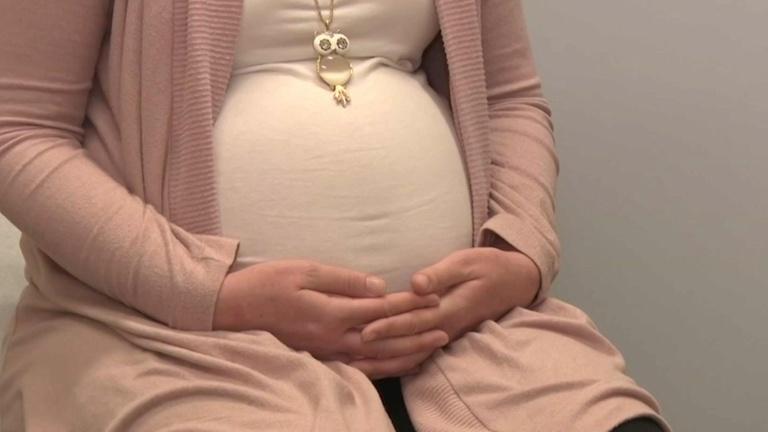 According to a study, published in the American Journal of Obstetrics and Gynecology, pregnant women who get the Pfizer or Moderna COVID-19 vaccine may be able to pass along antibodies to their newborns through the placenta and breast milk.
Hotlines and Information
National: Centers for Disease Control and Prevention (CDC)
The CDC's Coronavirus Disease (COVID-19) page includes links to national case reporting, symptom information, advisories by health condition and occupation, and more.
For those who are fully vaccinated, the CDC offers guidelines of behavior and safety precautions.
New York State
NY State Hotline: 888-364-3065
For all New York State updates and announcements from Governor Andrew Cuomo, see the state COVID site.
Reopening in New York
On April 2, New York's arts and entertainment venues can reopen at 33% capacity. Venues can host up to 100 people indoors or up to 200 people outdoors. If all attendees present proof of completed vaccination or recent negative test result prior to entry, capacity can increase up to 150 people indoors or up to 500 people outdoors.
COVID-19 Testing
As of April 1, there will be 25 more low-cost, rapid testing locations for COVID-19, made possible by a  public-private partnership in New York. Testing providers in the network must make rapid tests available for no more than $30, provide participants with their results within 30 minutes, offer a way for people to schedule in advance and report the results to the state. Find a test site and make an appointment.
Vaccine Distribution
The state documents its vaccination distribution through a vaccine tracker that includes first and second doses given.
In New York State, all government-run vaccination centers require an advance appointment. Make one via the 'Am I Eligible' website or call the state's COVID-19 Vaccination Hotline 1-833-697-4829.
See the groups that are now eligible for the vaccine in New York.
Community Vaccination Sites in Long Island announced on March 25 including the BAPS in Melvillee and Alden Terrace School in Valley Stream. See the state site for location information and foreign language documents.
Long Island's mass vaccination sites include:
SUNY Old Westbury
Clark Center – Gate C
Store Hill Road and Cherry Road
Old Westbury NY 11568
SCCC Brentwood
Suffolk County Community College
Suffolk Federal Credit Union Arena
1001 Crooked Hill Road
Brentwood, NY 11717
Southampton
SUNY Stony Brook Southampton Campus
70 Tuckahoe Road
Southampton, NY 11968
COVID Alert NY is a voluntary, anonymous, exposure-notification smartphone app. You will get an alert if you were in close contact with someone who tests positive for COVID-19. Learn more about how it works and download it to your mobile phone.
Nassau County
Text COVID19NC to 888777 to get updates on Coronavirus in Nassau County on your mobile device.
Nassau County Coronavirus Hotline: 516-227-9570
Nassau County COVID-19 information and resources. The site updates its data on cases, deaths, hospitalizations, number of ventilator patients and discharges daily at 5pm.
Nassau County maintains a map with number of cases by community.
Vaccine Appointments in Nassau
The Nassau County vaccine appointment website offers ways to schedule appointments for specific sites or distributors, including Nassau Coliseum. Go to: www.nassaucountyny.gov/vaccine
Nassau County vaccine information.
Nassau County residents can also use the New York State site to find a vaccine appointment. Go to 'Am I Eligible' website or call the state's COVID-19 Vaccination Hotline 1-833-697-4829.
Eligible veterans can call 516-572-6565 to schedule a vaccine appointment in Nassau County.
Suffolk County
Text COVIDSUFFOLK to 67283 to get updates on Coronavirus in Suffolk County on your cell phone.
Call 1-888-364-3065 with questions about travel and symptoms.
Suffolk County COVID-19 information and resources, including daily reports of deaths, cases, and cases by county.
Vaccine Appointments in Suffolk
The Suffolk County vaccine appointment website offers ways to schedule appointments for specific sites or distributors. Go to: www.suffolkcountyny.gov/vaccine
Suffolk County residents can also use the New York State site to find a vaccine appointment. Go to 'Am I Eligible' website or call the state's COVID-19 Vaccination Hotline 1-833-697-4829.
Remote Learning Resources from WNET Education
WLIW21 is the home of a weekday broadcast block starting at 8 a.m. Grades 3K-Grade 2 are served by Let's Learn!, followed by a NJTV Learning Live lesson for 3rd graders at 10 a.m., 4th graders at 11 a.m., and 5th graders at 12 p.m.
Broadcast schedules on WLIW21, WLIW World and PBS Kids were developed to help schools and districts bridge the digital divide and provide equitable access to learning for all students at home, regardless of access to the internet or computers.
Help keep students learning at home with tools for parents and educators on WNET's Education site. All resources are free and standards-aligned.