WLIW21 and PBS offer regular, in-depth reporting on the coronavirus pandemic's COVID-19 cases and the vaccine rollout and distribution, as well as repercussions on employment, social services, the economy and politics. Here is the most recent information from infectious disease doctors and medical professionals, government officials, and journalists who cover news about COVID-19 and its impacts. This page will be updated as reporting continues.
Recent COVID News and Numbers
Click for National, State, and County Hotlines and Resources
See COVID-19 Vaccine questions and direct links to official New York, New Jersey and Connecticut sites with the most up-to-date information.
The Centers for Disease Control and Prevention (CDC) said on May 13 that fully vaccinated people do not have to wear masks or social distance for most indoor and outdoor activities; masking on public transportation is still required. However, the CDC defers to the rules and guidelines determined by state and local laws, rules and regulations, including local business and workplace guidance. New York and New Jersey officials are not yet easing the state's mask rules.
Governor Andrew M. Cuomo announced eight new pop-up vaccination sites at MTA station stops in the New York City, Long Island and Mid-Hudson regions that will operate Wednesday, May 12 to Sunday, May 16. The sites will administer the single dose Johnson & Johnson vaccine for up to 300 walk-ins per day on a first-come, first-served basis. The MTA will provide incentives, including a free seven-day MetroCard or free round-trip Long Island Rail Road or Metro-North ticket. The MTA will partner with SOMOS Community Care, Northwell Health and Westchester Medical Center on the sites. MTA employees can also get vaccinated at the sites. See hours and locations on the MTA site.
Those 12 and older and who have residency in the United States are now eligible for the vaccine in New York.
Effective May 19, restrictions on most business capacities will be removed in New York and New Jersey. Businesses will only be limited by the space available for patrons or parties of patrons to maintain the required social distance of 6 feet. This will also apply in houses of worship.
PBS NewsHour Reports
PBS NewsHour is on weeknights at 6 p.m. and weekends at 6:30 p.m. on broadcast and livestream. Listen to half-hour broadcasts on 88.3 WLIW-FM weeknights at 6 p.m.
May 14: Is the CDC Guidance Easing Mask Requirements Premature?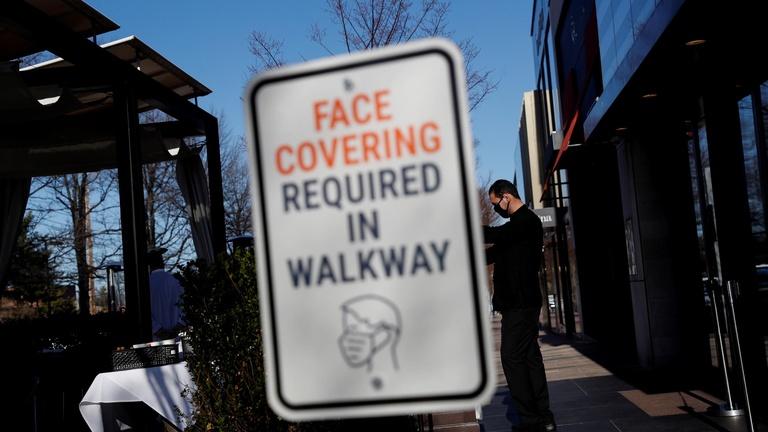 In many states, fully vaccinated Americans can now resume most activities without wearing a mask. The new guidance announced Thursday by the CDC was met with jubilation in many quarters. But there are also concerns the changes for indoor masking are happening too quickly. Lisa Desjardins follows up on those concerns with Dr. Ranit Mishori, a professor of family medicine at Georgetown University.
May 13: CDC Director on the New Mask Guidelines for the Vaccinated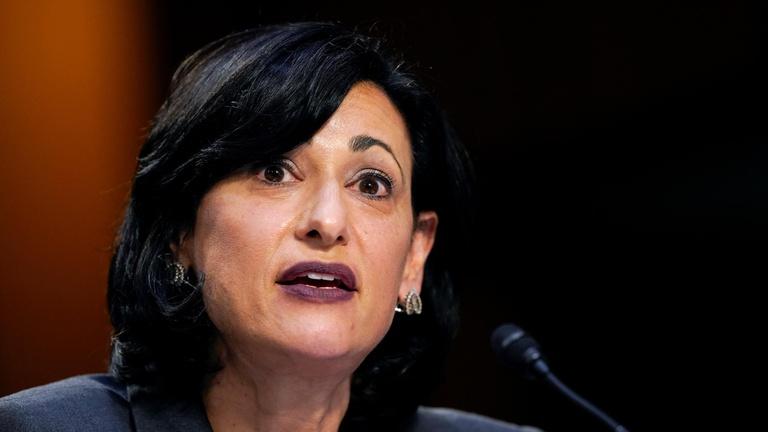 Fully vaccinated Americans will now be able to go mask-free indoors in most places, and outdoors in crowds, according to new guidance released Thursday from the Centers for Disease Control and Prevention. CDC Director Dr. Rochelle Walensky signed off on the new guidance and now joins Judy Woodruff to discuss it.
May 12: NIH Director Optimistic About Teen Vaccinations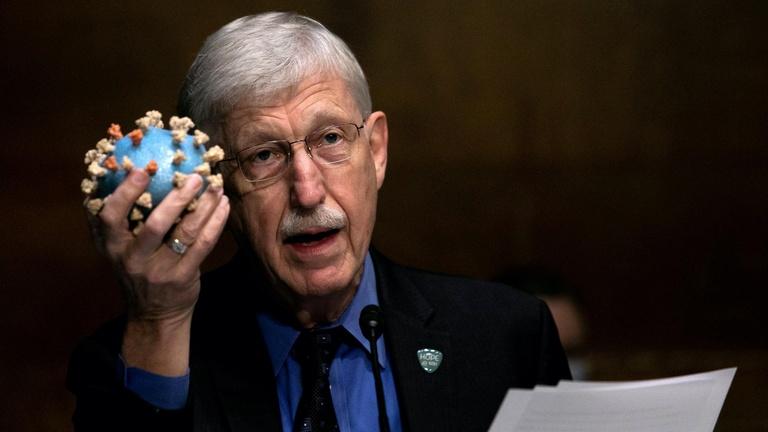 On Wednesday afternoon, a key advisory panel to the Centers for Disease Control and Prevention recommended allowing Pfizer's COVID-19 shots for children aged 12 to 15. Many parents have been eagerly awaiting this decision, but it's far from universal. Dr. Francis Collins is the director of the National Institute of Health and joins Judy Woodruff to discuss the planned rollout for that age group.
May 11: Lessons from Australia's Successful COVID-19 Response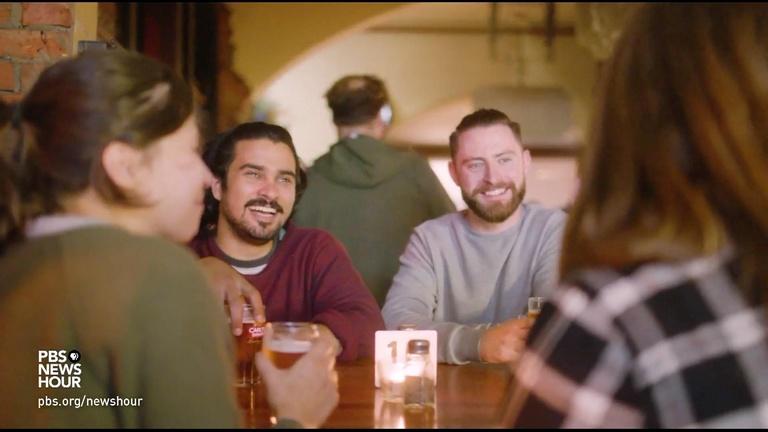 Australia has been one of the most successful countries in the world at keeping COVID-19 in check. It combined strict lockdowns with consistent messages from scientists and politicians. While the daily average number of COVID-19 cases in the U.S. over the last week was 39,000, Australia's was just 13 — despite low vaccination rates. Nick Schifrin reports on the factors that made that possible.
May 10: FDA Greenlights Pfizer Vaccine for Children Ages 12 – 15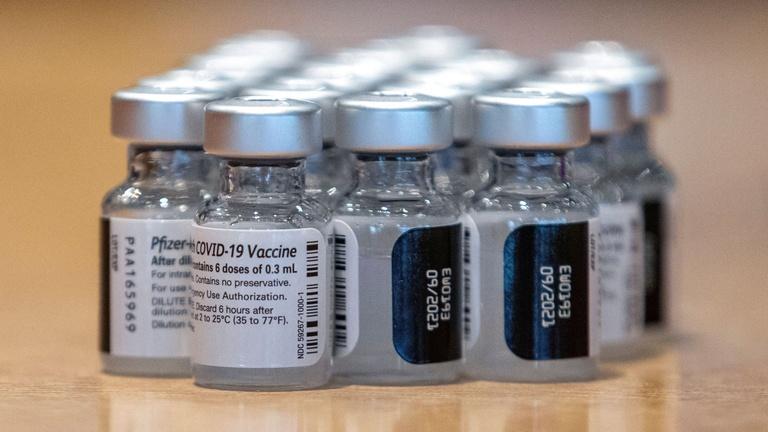 New York became the latest state to require students at publicly funded colleges be vaccinated for the fall term — a move that comes as overall, new infections in the U.S. have fallen to their lowest since last September. Vaccine manufacturer Pfizer announced Monday that it had received FDA approval to vaccinate children 12 to 15 years old. William Brangham has the latest COVID news.
May 8: How Did Serbia Become One of the Top EU Vaccinators?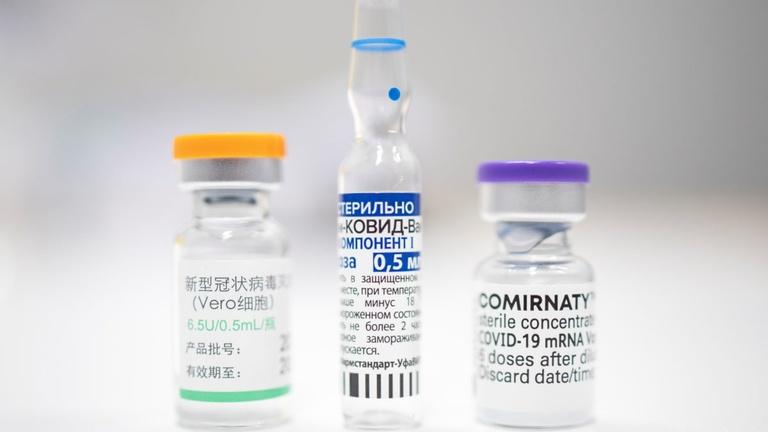 Serbia has had considerable success in its COVID-19 vaccination campaign, with the third-highest rate in Europe; supply is mostly from China and Russia. While Serbia's efforts have received high praise, experts are warning about unprecedented, growing Chinese influence in the country and the wider region through so-called vaccine diplomacy. Jorgen Samson and Aleksandar Papajic report from Serbia.
May 6: Waiving the Vaccine Patent May Depend on Incentives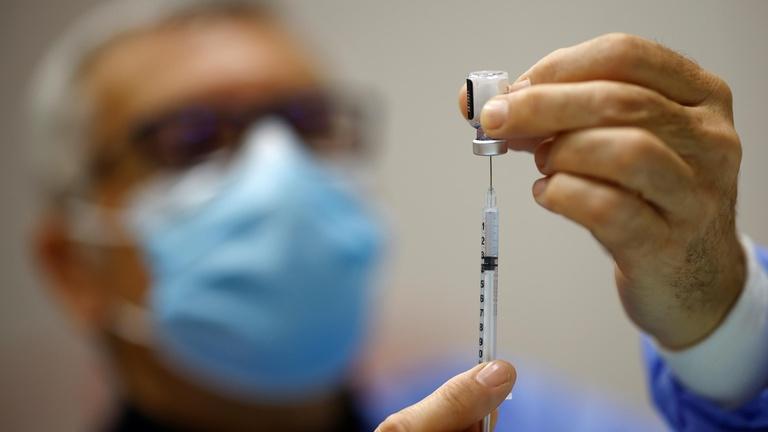 President Joe Biden has given the initial nod for the U.S. to waive patent rights on COVID vaccines to boost international production. But there are real questions over how effective these moves would be, what other countries feel about it, and when this would translate into action. William Brangham discusses the matter with Rachel Silverman, a policy fellow at the Center for Global Development.
Amanpour and Company
Amanpour and Company is on Monday – Saturday at 12 a.m.; repeats at 5 a.m. and 3 p.m. Watch broadcast or livestream.
May 11: Are Pandemics a Natural Part of the Human Cycle?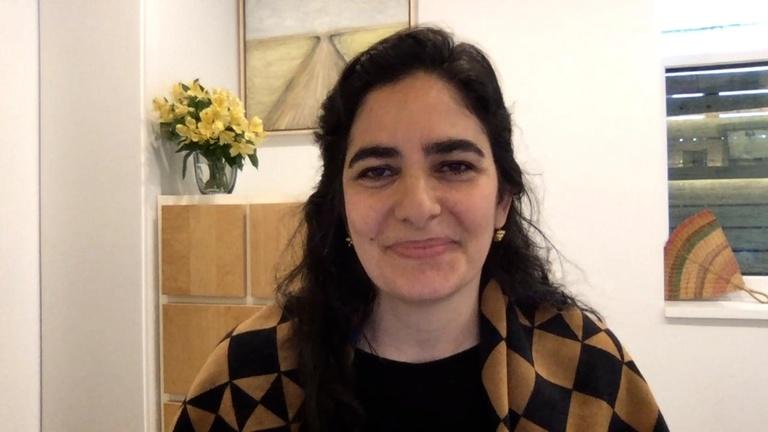 The UN has warned that more encroachments into our natural world will lead to more pandemics in the future. Healthy ecosystems are key to protecting us from sickness, and indigenous communities play a vital role in their conservation. To discuss this, Christiane speaks with the American Museum of Natural History's Ana Porzecanski.
May 7: Emergence of a New COVID-19 Variant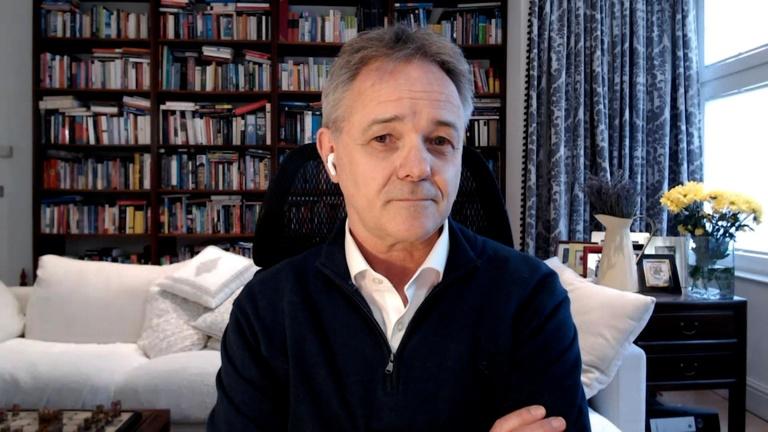 Sir Jeremy Farrar is on the expert panel advising the U.K. government on coronavirus and joins the show to discuss.
MetroFocus Interviews
MetroFocus is on weeknights at 5, 7 and 11 p.m. on broadcast and livestream; listen weeknights on 88.3 WLIW-FM at 11 p.m..
May 5: The New COVID Protocol for Summer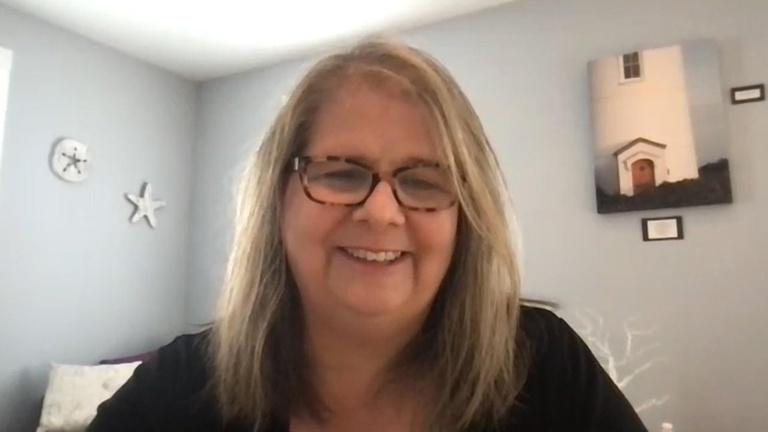 As we get ready for the start of yet another summer during the pandemic, the coming months promise to look much different than last year. We'll tackle important questions on some of the new COVID protocols with New York Times columnist Tara Parker-Pope, who has spoken with the experts and written extensively about staying healthy during COVID.
NJ Spotlight News with Briana Vannozzi
NJ Spotlight News provides daily reporting on the coronavirus in New Jersey, as well as newsletters.
May 14: Murphy Won't Ditch Indoor Mask Mandate Despite New CDC Rules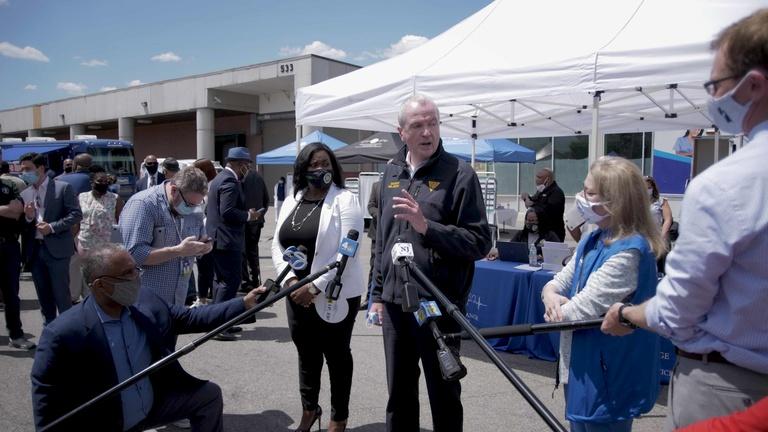 Declaring, "We're not there yet," Gov. Phil Murphy refused to ditch New Jersey's indoor mask mandate despite new Centers for Disease Control guidelines stating it's safe for fully-vaccinated people to go maskless both indoors and out.
May 14: More Cases of Rare Blood Clots Linked to J&J COVID Vaccine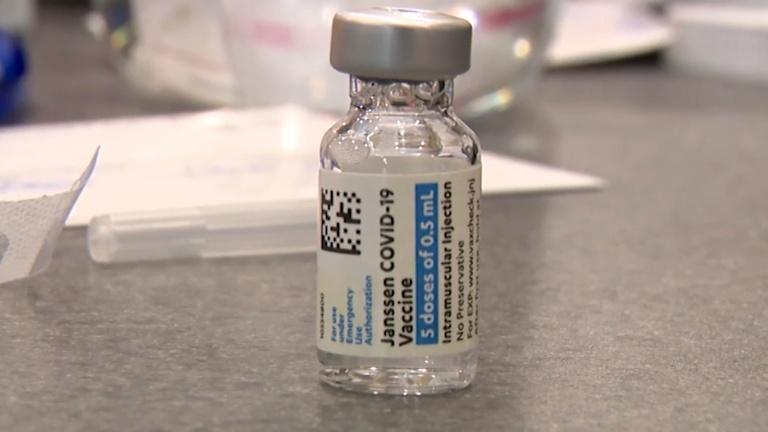 The Centers for Disease Control and Prevention reported 13 more cases of blood clots from the Johnson & Johnson vaccine.
May 13: People Vaccinated Against COVID-19 Can Ease Up on Mask Use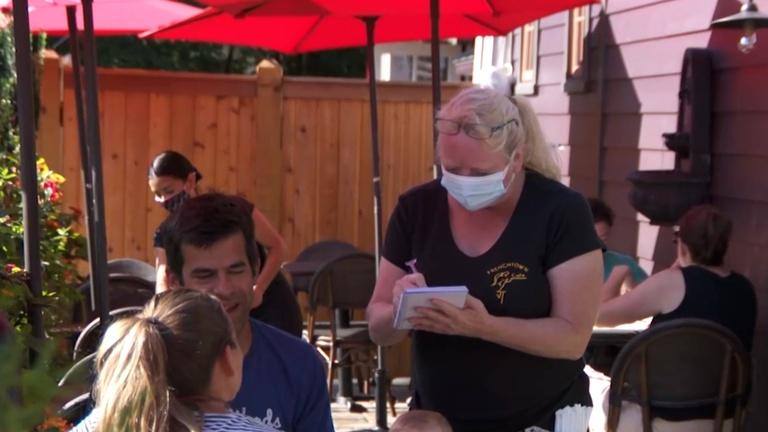 The Centers for Disease Control and Prevention say fully vaccinated people no longer need to wear masks inside and outdoors or stay six feet apart, in most cases.
May 13: NJ Kids Ages 12-15 Line Up for COVID-19 Vaccines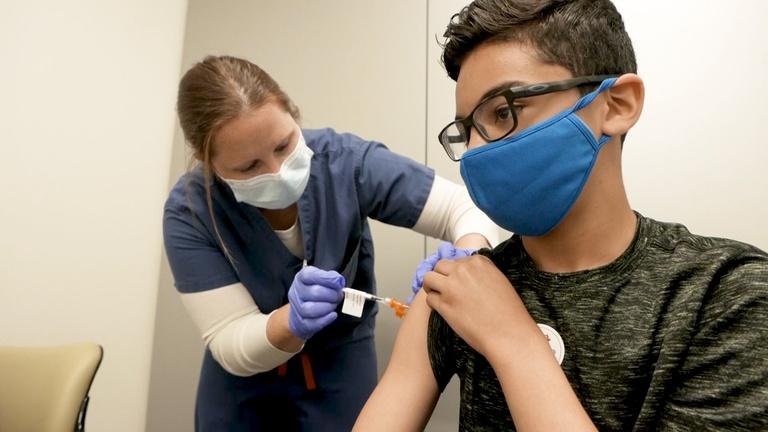 Valley Health Plaza in Paramus reported at least 900 children were slated to get vaccinated Thursday, with hundreds more scheduled for Friday and walk-ins welcome. The vaccine's 100% effective in kids, who can now look forward to going on vacation and visiting family after getting both doses. But will COVID-19 vaccinations be mandated for public schools?
May 13: NJ Hospitals Can Allow Visitors Again: New Guidelines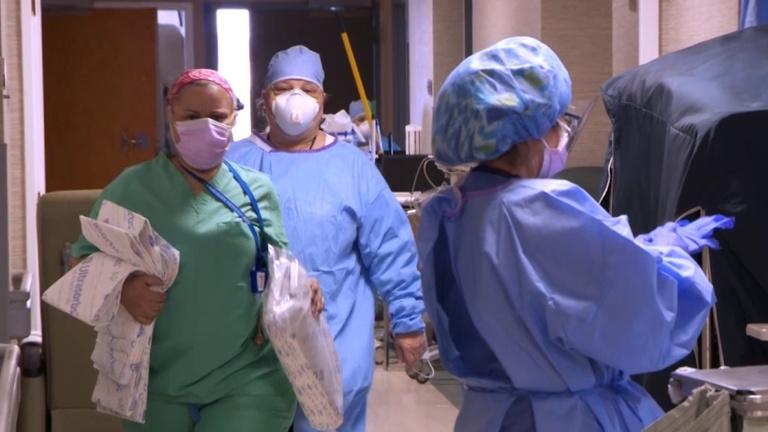 The New Jersey Hospital Association says most patients can have two visitors at a time with masks and other safety measures. Hospitals banned visitors because of the COVID-19 pandemic last March.
May 12: NJ Eases Visiting Restrictions for Long-Term Care Centers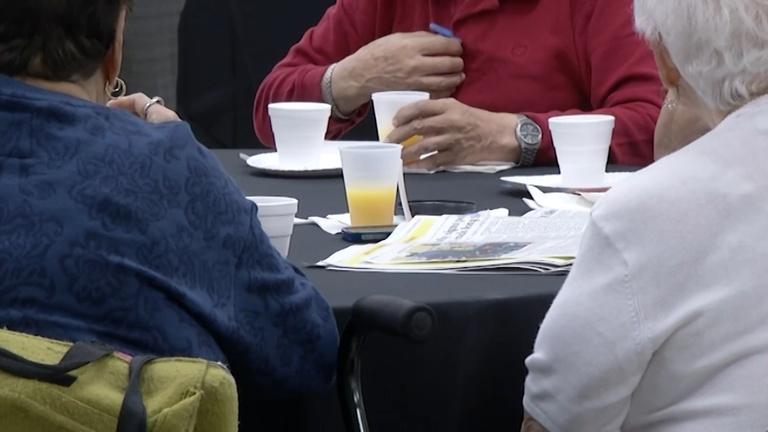 Here's the breakdown: If a resident and their visitor are both vaccinated, they get to decide if they're comfortable with close contact like hugging without masks. Residents who are fully vaccinated can choose to have an unvaccinated guest in their room if alone, but they both have to wear masks.
May 12: Does Your Pharmacy Deliver COVID-19 Shots?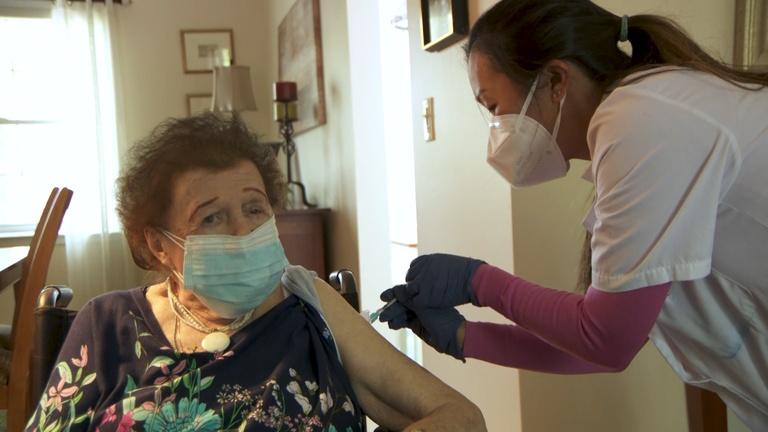 A north Jersey pharmacy is bringing the vaccine straight to people who are stuck at home. Meanwhile, the City of Newark is also working to overcome its own hurdles to getting more people vaccinated, and that also means delivering shots to where the people are.
May 11: FDA Approves Pfizer COVID-19 Vaccine for 12- to 15-Year Olds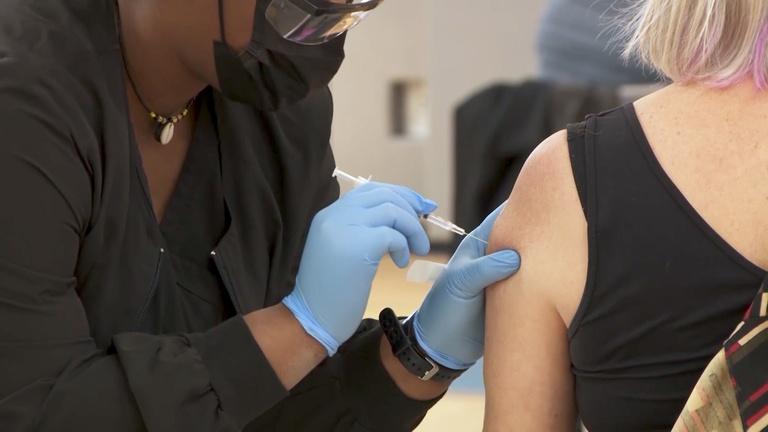 Public health leaders across the state are preparing to vaccinate 12- to 15-year-olds against COVID-19, armed with the Food and Drug Administration's emergency use authorization of the Pfizer-BioNTech vaccine for adolescents.
May 10: Dealing with Social Anxiety Over Return to Pre-Pandemic Life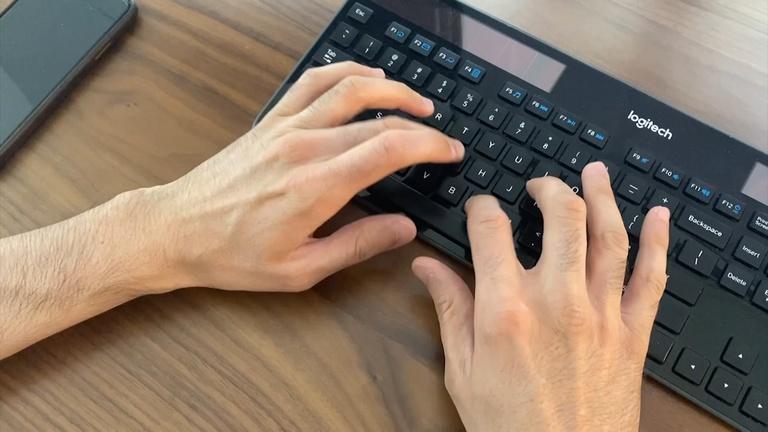 Some people have been waiting more than a year to socialize again, but for others, the idea of reentering society is causing extreme anxiety.
May 7: Pop-Up Vaccination Site Focuses on People with Disabilities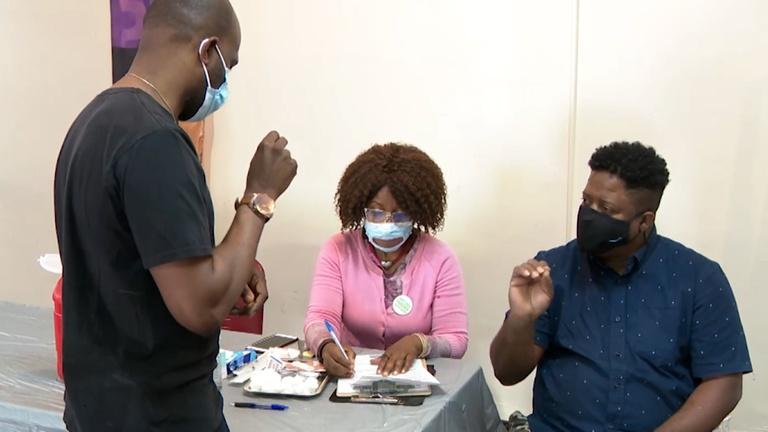 Newark set up a pop-up COVID-19 vaccination site at a church to reach residents with disabilities. And starting next week, the vaccination site at NJIT in Newark will allow walk-ins.
GZERO WORLD with Ian Bremmer
Airs Saturdays at 6 p.m. You can also stream live at wliw.org/live.
May 8: India's COVID Calamity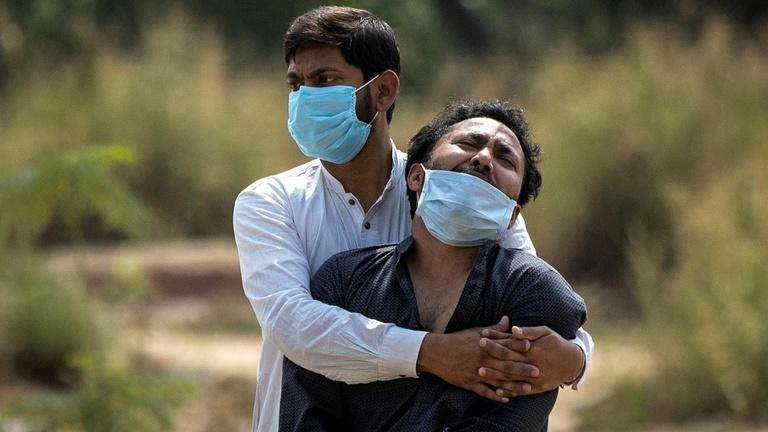 Delhi-based reporter Barkha Dutt's decades of journalism couldn't prepare her for covering the death of one particular COVID-19 victim: her own father. This episode on India's latest COVID explosion includes how one Bay Area Indian-American couple raised hundreds of thousands of dollars in just a few days to send much-needed oxygen equipment to India.
Hotlines and Information
National: Federal Drug Administration (FDA) and Centers for Disease Control and Prevention (CDC)
On May 10, the FDA approved use of the Pfizer vaccine for children ages 12 to 15, the youngest group to be approved for vaccination. The CDC's Coronavirus Disease (COVID-19) page includes links to national case reporting, symptom information, advisories by health condition and occupation, and more.
For those who are fully vaccinated, the CDC offers guidelines of behavior and safety precautions.
New York State
NY State Hotline: 888-364-3065
For all New York State updates and announcements from Governor Andrew Cuomo, see the state COVID site.
The Excelsior Pass is a free and voluntary mobile app platform for businesses and individuals that can be used to easily access secure proof of a recent negative COVID test or vaccination.
COVID-19 Testing
As of April 1, there will be 25 more low-cost, rapid testing locations for COVID-19, made possible by a public-private partnership in New York. Testing providers in the network must make rapid tests available for no more than $30, provide participants with their results within 30 minutes, offer a way for people to schedule in advance and report the results to the state. Find a test site and make an appointment.
Vaccine Distribution
The state documents its vaccination distribution through a vaccine tracker that includes first and second doses given.
In New York State, all state-run vaccination centers require an advance appointment. Make one via the 'Am I Eligible' website or call the state's COVID-19 Vaccination Hotline 1-833-697-4829.
Those 16 and older and who have residency in the United States are now eligible for the vaccine in New York.
See the state site for community vaccination site information and foreign language documents.
Long Island's mass vaccination sites include:
SUNY Old Westbury
Clark Center – Gate C
Store Hill Road and Cherry Road
Old Westbury NY 11568
SCCC Brentwood
Suffolk County Community College
Suffolk Federal Credit Union Arena
1001 Crooked Hill Road
Brentwood, NY 11717
Southampton
SUNY Stony Brook Southampton Campus
70 Tuckahoe Road
Southampton, NY 11968
Nassau County
Text COVID19NC to 888777 to get updates on Coronavirus in Nassau County on your mobile device.
Nassau County Coronavirus Hotline: 516-227-9570
Nassau County COVID-19 information and resources. The site updates its data on cases, deaths, hospitalizations, number of ventilator patients and discharges daily at 5pm.
Nassau County maintains a map with number of cases by community.
Vaccine Appointments in Nassau
The Nassau County vaccine appointment website offers ways to schedule appointments for specific sites or distributors, including Nassau Coliseum. Go to: www.nassaucountyny.gov/vaccine
Nassau County vaccine information.
Nassau County residents can also use the New York State site to find a vaccine appointment. Go to 'Am I Eligible' website or call the state's COVID-19 Vaccination Hotline 1-833-697-4829.
Eligible veterans can call 516-572-6565 to schedule a vaccine appointment in Nassau County.
Suffolk County
Text COVIDSUFFOLK to 67283 to get updates on Coronavirus in Suffolk County on your cell phone.
Call 1-888-364-3065 with questions about travel and symptoms.
Suffolk County COVID-19 information and resources, including daily reports of deaths, cases, and cases by county.
Vaccine Appointments in Suffolk
The Suffolk County vaccine appointment website offers ways to schedule appointments for specific sites or distributors. Go to: www.suffolkcountyny.gov/vaccine
Suffolk County residents can also use the New York State site to find a vaccine appointment. Go to 'Am I Eligible' website or call the state's COVID-19 Vaccination Hotline 1-833-697-4829.
Remote Learning Resources from WNET Education
WLIW21 is the home of a weekday broadcast block starting at 8 a.m. Grades 3K-Grade 2 are served by Let's Learn!, followed by a NJTV Learning Live lesson for 3rd graders at 10 a.m., 4th graders at 11 a.m., and 5th graders at 12 p.m.
Broadcast schedules on WLIW21, WLIW World and PBS Kids were developed to help schools and districts bridge the digital divide and provide equitable access to learning for all students at home, regardless of access to the internet or computers.
Help keep students learning at home with tools for parents and educators on WNET's Education site. All resources are free and standards-aligned.