WLIW21 and PBS offer regular, in-depth reporting on the coronavirus pandemic. In place of the public's frustration at the hurdles to book a vaccine appointment, now tri-state area governments are grappling with how to convince the unvaccinated to get a readily available vaccine. At the same time, officials differ in how to respond to the new relaxed masking and social distancing guidelines from the Centers for Disease Controls and Prevention (CDC).
Our news and public affairs programs will continue to cover COVID-19 cases and vaccinations, as well as repercussions on employment, social services, the economy and politics. Here is the most recent information from infectious disease doctors and medical professionals, government officials, and journalists who cover news about COVID-19 and its impacts. This page will be updated as reporting continues.
Recent COVID News and Numbers
Click for National, State, and City Hotlines and Resources
On May 17, New York State adopted the CDC recommendations that fully vaccinated people do not have to wear masks or social distance for most indoor and outdoor activities; masking on public transportation is still required. New Jersey Governor Phil Murphy said he would not follow all elements of the CDC guidance, saying it is too soon to lift the mask requirement in indoor public spaces.
See COVID-19 vaccine questions and direct links to official New York, New Jersey and Connecticut sites with the most up-to-date vaccine information.
Effective May 19, restrictions on most business capacities will be removed in New York and New Jersey. Businesses will only be limited by the space available for patrons or parties of patrons to maintain the required social distance of 6 feet. This will also apply in houses of worship.
PBS NewsHour Reports
PBS NewsHour is on weeknights at 6 p.m. and weekends at 6:30 p.m. on broadcast and livestream. Listen to half-hour broadcasts on 88.3 WLIW-FM weeknights at 6 p.m.
May 27: Why the US is Re-Investigating the COVID 'Lab Leak' Theory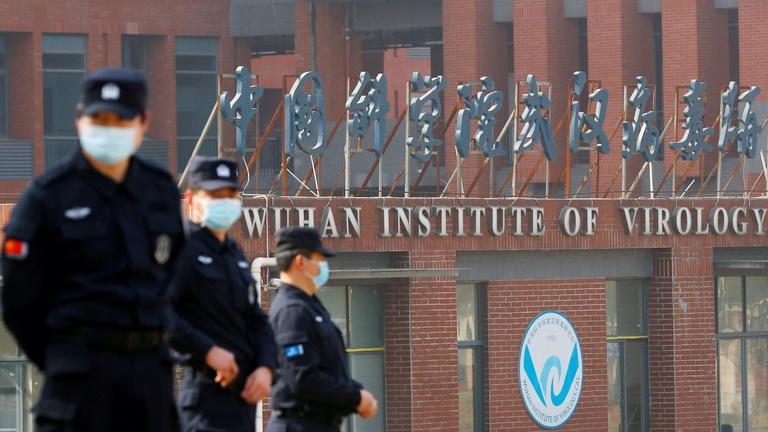 Where did COVID-19 come from? In the midst of renewed questions about the novel coronavirus' origins, President Joe Biden has directed U.S. intelligence to determine if the virus jumped from animals to humans, or somehow escaped from a lab in Wuhan, China. Amna Nawaz and Nick Schifrin explore the possibilities and report what we know so far.
May 25: News Wrap: Moderna Says Its Vaccine Effective in Teens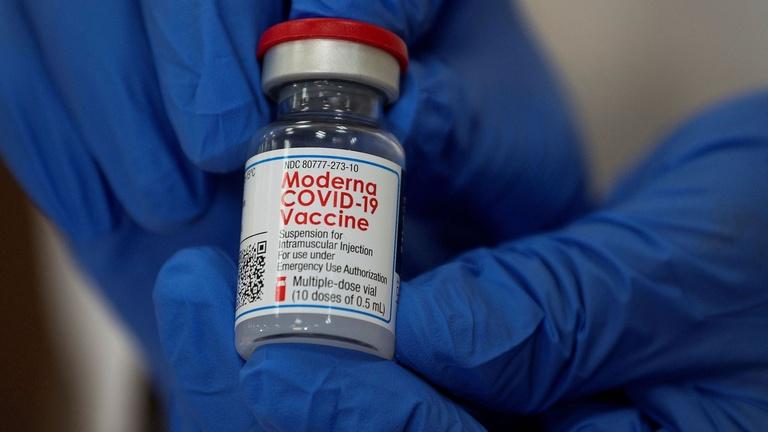 In our news wrap Tuesday, Moderna announced its COVID-19 vaccine strongly protects children as young as 12, and plans to seek emergency FDA approval.
May 24: News Wrap: NYC, LA Schools Will Be Fully In-Person This Fall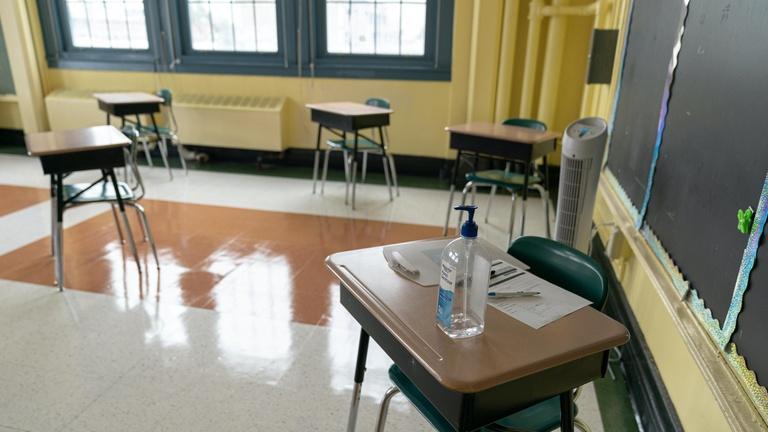 In our news wrap Monday, schools in New York City and Los Angeles will make a return to full, in-person learning this fall, with remote options unavailable in NYC and available in only some cases in LA. The World Health Organization warned that unequal distribution of COVID-19 vaccines is prolonging the pandemic, a warning that came as India surpassed 300,000 deaths — third most in the world.
May 21: 4 Ways the US Can Help Stem COVID Deaths Globally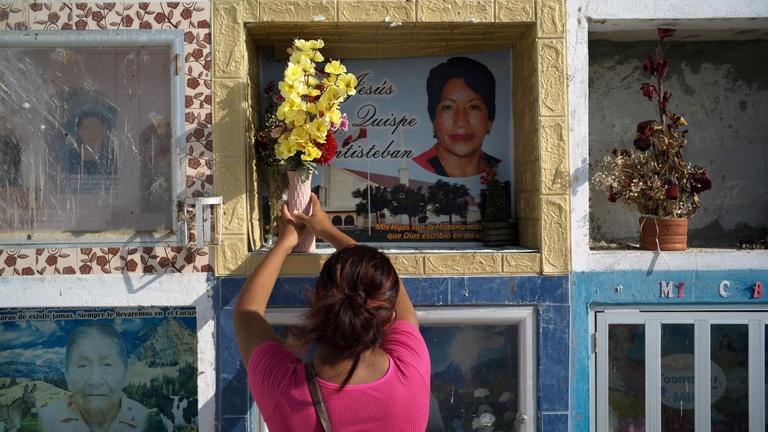 While the pandemic's toll is easing in the U.S., COVID-19 still has a deadly grip on many other countries. The estimated global death toll remains around 13,000 people a day, and the World Health Organization's new estimates are far higher. William Brangham discusses them with Dr. Monica Gandhi, an infectious diseases and global medicine specialist at the University of California, San Francisco.
Amanpour and Company
Amanpour and Company is on Monday – Saturday at 12 a.m.; repeats at 5 a.m. and 3 p.m. Watch broadcast or livestream.
May 27: Where Did COVID-19 Originate? Questions Arise Again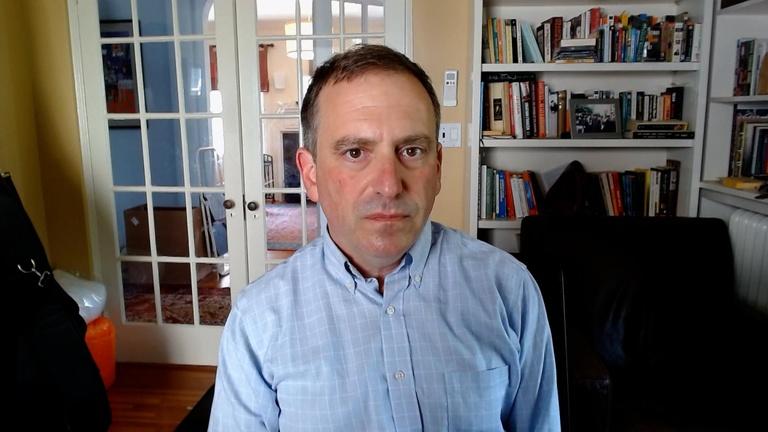 A U.S. intelligence report revealed that several researchers at the Wuhan Institute of Virology fell ill in November 2019. President Biden is now requesting a report into the origins of the virus, and Marc Lipsitch is one of a group of scientists calling for a thorough investigation.
May 27: Writer Ed Young Looks At "The Pandemic's Mental Wounds"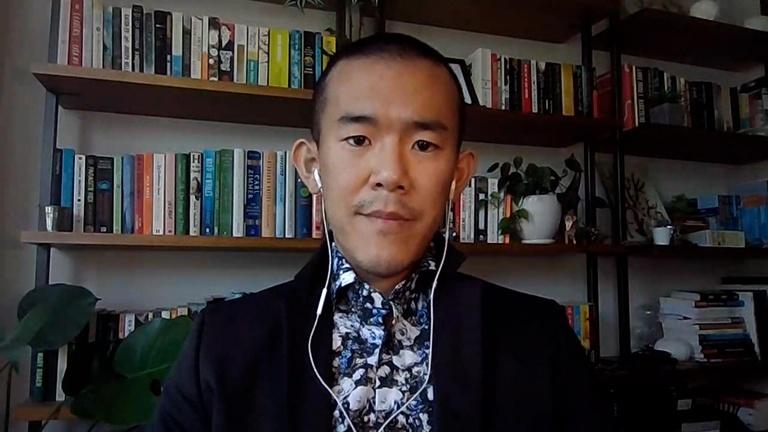 Turning from the origins of the virus to the road ahead, one important question is: How will we emerge from the pandemic? Ed Yong has been chronicling COVID-19 extensively for The Atlantic, and in a recent piece he looks at "the pandemic's mental wounds" and adds, "Things are getting better, so why don't they feel better?"
May 21: Masks Worked, But Why Vaccinated People Don't Need Them Now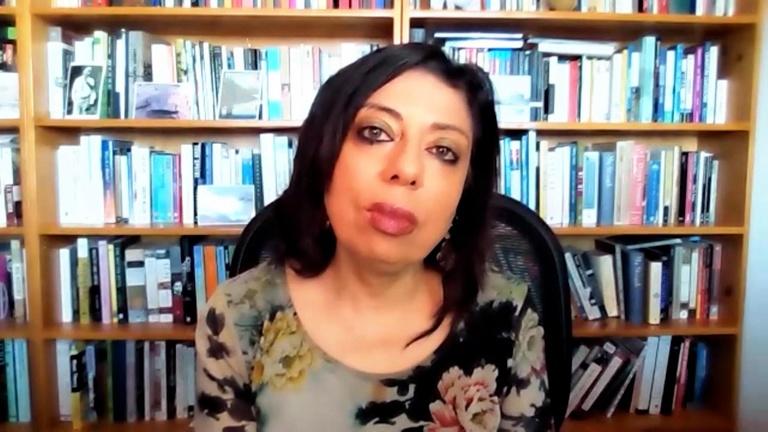 Last week, the CDC stunned many people by announcing that fully vaccinated people could ditch their facemasks. It's something that has left a lot of Americans feeling uneasy, but Dr. Monica Gandhi is on hand to reassure them that there's no reason to panic. She explains all to Hari Sreenivasan.
MetroFocus Interviews
MetroFocus is on weeknights at 5, 7 and 11 p.m. on broadcast and livestream; listen weeknights on 88.3 WLIW-FM at 11 p.m..
NJ Spotlight News with Briana Vannozzi
NJ Spotlight News provides daily reporting on the coronavirus in New Jersey, as well as newsletters.
May 26: Pressure on Gov. Murphy to Rescind Mask Mandate for Schools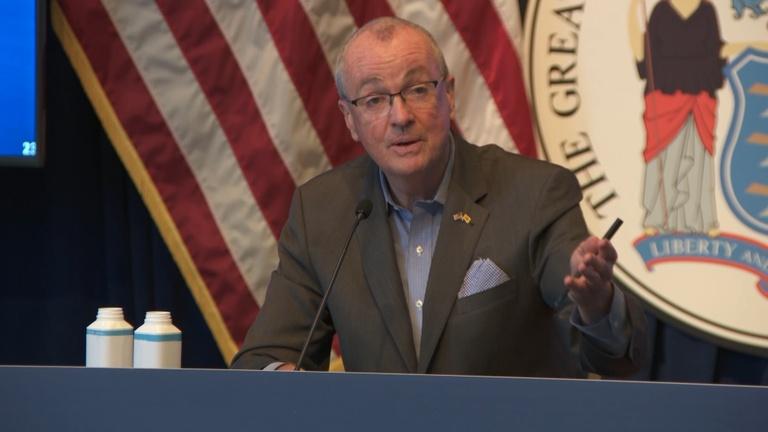 As Gov. Phil Murphy has continued to ease pandemic-related restrictions, one setting where he says masks will be required to stay in place at least for now is schools. Criticism over that mandate is growing among some parents, educators and legislators.
May 25: A Jab for A Job: Some Workers Face Mandatory COVID-19 Shots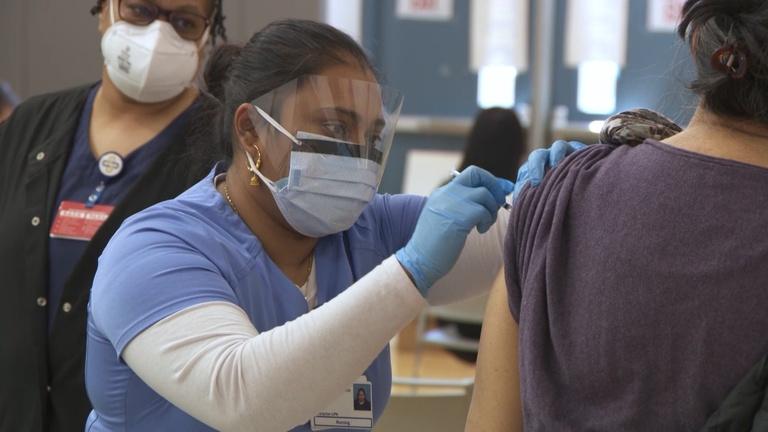 Many people — from baseball players to long-term care staffers — are getting pressure from employers to get vaccinated against COVID-19 in order to keep their jobs. In New Jersey, private companies can mandate COVID-19 vaccinations, but state law also provides for exemptions.
May 21: COVID-19 Vaccine Booster Shots: Will You Need One?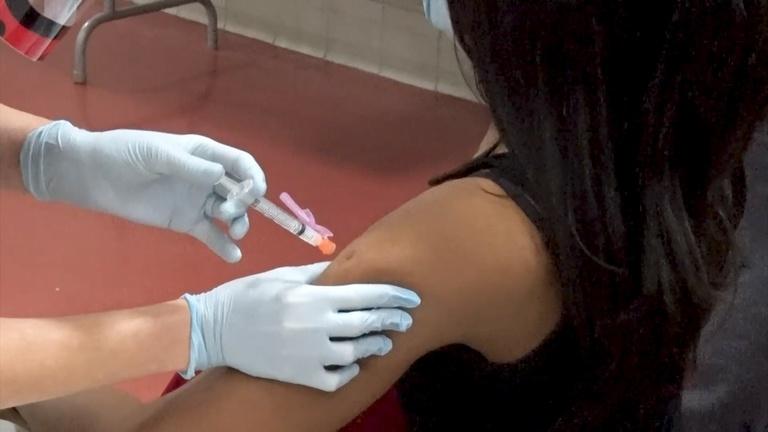 Drugmakers are already developing COVID-19 booster shots, with clinical trials underway to develop safe and effective shots that could help strengthen people's immunity and protect against new and possibly more deadly variants of the coronavirus. The shots could become available as soon as September.
Hotlines and Information
National: Federal Drug Administration (FDA) and Centers for Disease Control and Prevention (CDC)
On May 10, the FDA approved use of the Pfizer vaccine for children ages 12 to 15, the youngest group to be approved for vaccination. The CDC's Coronavirus Disease (COVID-19) page includes links to national case reporting, symptom information, advisories by health condition and occupation, and more.
For those who are fully vaccinated, the CDC offers guidelines of behavior and safety precautions.
New York State
NY State Hotline: 888-364-3065
For all New York State updates and announcements from Governor Andrew Cuomo, see the state COVID site.
The Excelsior Pass is a free and voluntary mobile app platform for businesses and individuals that can be used to easily access secure proof of a recent negative COVID test or vaccination.
COVID-19 Testing
Low-cost, rapid testing locations for COVID-19 are made possible by a public-private partnership in New York. Testing providers in the network must make rapid tests available for no more than $30, provide participants with their results within 30 minutes, offer a way for people to schedule in advance and report the results to the state. Find a test site and make an appointment.
Vaccine Distribution
The state documents its vaccination distribution through a vaccine tracker that includes first and second doses given.
Those 12 and older and who have residency in the United States are now eligible for the vaccine in New York.
See the state site for community vaccination site information and foreign language documents.
Nassau County
Text COVID19NC to 888777 to get updates on Coronavirus in Nassau County on your mobile device.
Nassau County Coronavirus Hotline: 516-227-9570
Nassau County COVID-19 information and resources. The site updates its data on cases, deaths, hospitalizations, number of ventilator patients and discharges daily at 5pm.
Nassau County maintains a map with number of cases by community.
Vaccine Appointments in Nassau
The Nassau County vaccine appointment website offers ways to schedule appointments for specific sites or distributors. Go to: www.nassaucountyny.gov/vaccine.
Nassau County residents can also use the New York State site to find a vaccine appointment. Go to 'Am I Eligible' website or call the state's COVID-19 Vaccination Hotline 1-833-697-4829.
Suffolk County
Text COVIDSUFFOLK to 67283 to get updates on Coronavirus in Suffolk County on your cell phone.
Call 1-888-364-3065 with questions about travel and symptoms.
Suffolk County COVID-19 information and resources.
Vaccine Appointments in Suffolk
The Suffolk County vaccine appointment website offers ways to schedule appointments for specific sites or distributors. Go to: www.suffolkcountyny.gov/vaccine
Suffolk County residents can also use the New York State site to find a vaccine appointment. Go to 'Am I Eligible' website or call the state's COVID-19 Vaccination Hotline 1-833-697-4829.
Remote Learning Resources from WNET Education
WLIW21 is the home of a weekday broadcast block starting at 8 a.m. Grades 3K-Grade 2 are served by Let's Learn!, followed by a NJTV Learning Live lesson for 3rd graders at 10 a.m., 4th graders at 11 a.m., and 5th graders at 12 p.m.
Broadcast schedules on WLIW21, WLIW World and PBS Kids were developed to help schools and districts bridge the digital divide and provide equitable access to learning for all students at home, regardless of access to the internet or computers.
Help keep students learning at home with tools for parents and educators on WNET's Education site. All resources are free and standards-aligned.