WLIW21 and PBS offer regular, in-depth reporting on the coronavirus pandemic's COVID-19 cases and the vaccine rollout and distribution, as well as repercussions on employment, social services, the economy and politics. Here is the most recent information from infectious disease doctors and medical professionals, government officials, and journalists who cover news about COVID-19 and its impacts. This page will be updated as reporting continues.
Recent COVID News and Numbers
Click for National, State, and County Hotlines and Resources
See COVID-19 Vaccine questions and direct links to official New York, New Jersey and Connecticut sites with the most up-to-date information.
New York City indoor dining will expand to 75 percent capacity beginning May 7, bringing New York City in line with the rest of New York; also on May 7, hair salons, barber shops and other personal care services will expand to 75 percent capacity.
Effective May 19, restrictions on most business capacities will be removed in New York and New Jersey. Businesses will only be limited by the space available for patrons or parties of patrons to maintain the required social distance of 6 feet. This will also apply in houses of worship.
All New York State mass vaccination sites welcome eligible New Yorkers for walk-in, first-does vaccinations on a first-come first-serve basis for all.
PBS NewsHour Reports
PBS NewsHour is on weeknights at 6 p.m. and weekends at 6:30 p.m. on broadcast and livestream. Listen to half-hour broadcasts on 88.3 WLIW-FM weeknights at 6 p.m.
May 6: Waiving the Vaccine Patent May Depend on Incentives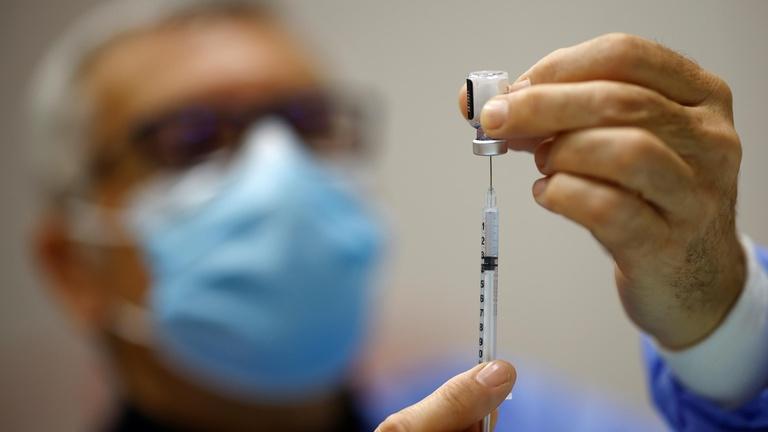 President Joe Biden has given the initial nod for the U.S. to waive patent rights on COVID vaccines to boost international production. But there are real questions over how effective these moves would be, what other countries feel about it, and when this would translate into action. William Brangham discusses the matter with Rachel Silverman, a policy fellow at the Center for Global Development.
May 5: Waiving Vaccine Patent Rights May Help End the Pandemic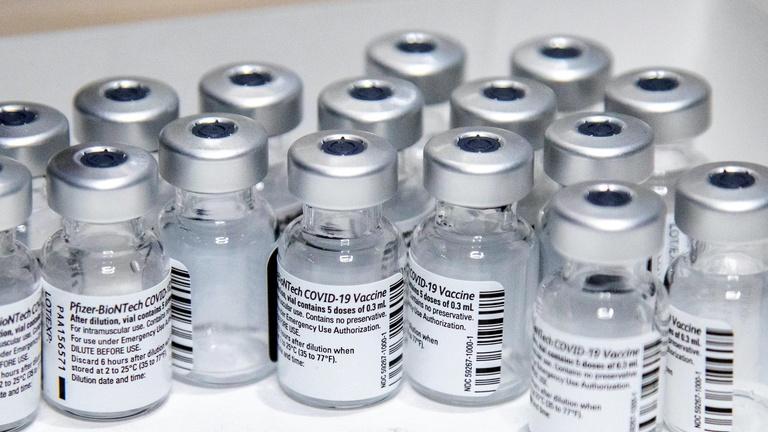 President Biden announced that the U.S. will support waiving patent rights for the COVID vaccines — a major move that follows a call domestically, and internationally, for America to provide much quicker and greater assistance to the rest of the world. William Brangham looks at the potential impact of this decision and the reaction to it with Madhavi Sunder of the Georgetown University Law Center.
May 5: Why Experts Call the COVID-19 Death Benefit "Deeply Flawed"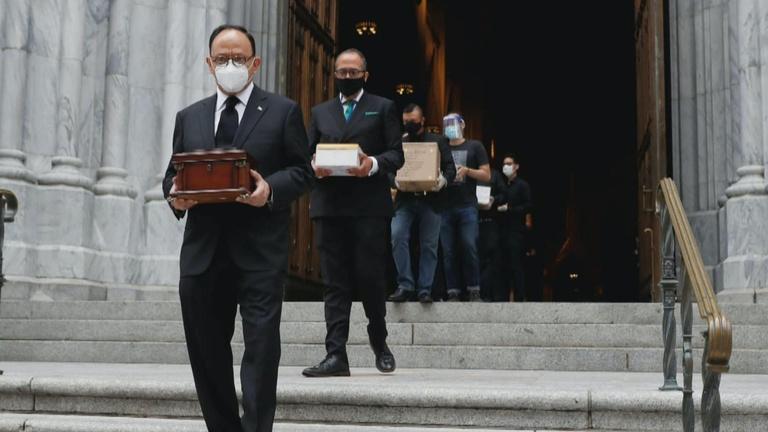 In the past few weeks, a new and large form of COVID-19 relief has opened in the U.S., with the federal government offering to pay for all or most of every funeral of those lost to the disease. Lisa Desjardins reports on the unprecedented scale of help, how the rollout has fared so far, and the questions it raises about the cost of grief in America.
May 4: Dr. Vivek Murthy on New U.S. Inoculation Strategy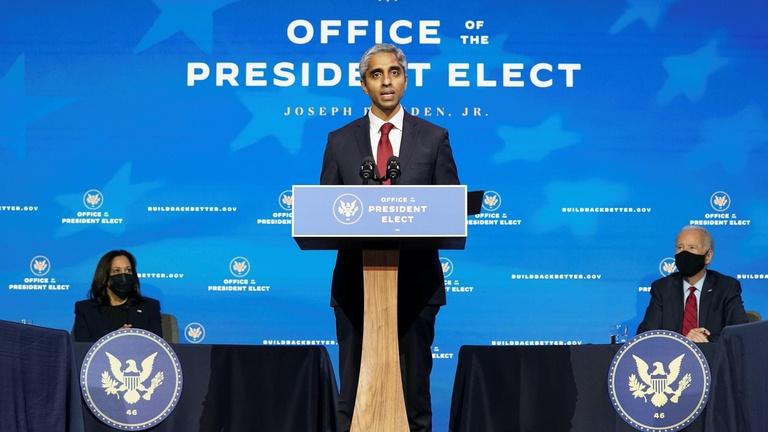 U.S. Surgeon General Dr. Vivek Murthy, a key member of the president's team combating COVID-19, joins Judy Woodruff to discuss President Joe Biden's aims to vaccinate 70 percent of all U.S. adults with at least one dose by July 4, and how a focus on rural communities will help achieve that goal, and how the U.S. plans to distribute vaccines abroad.
May 3: Vaccines Alone Won't Help India Overcome COVID Crisis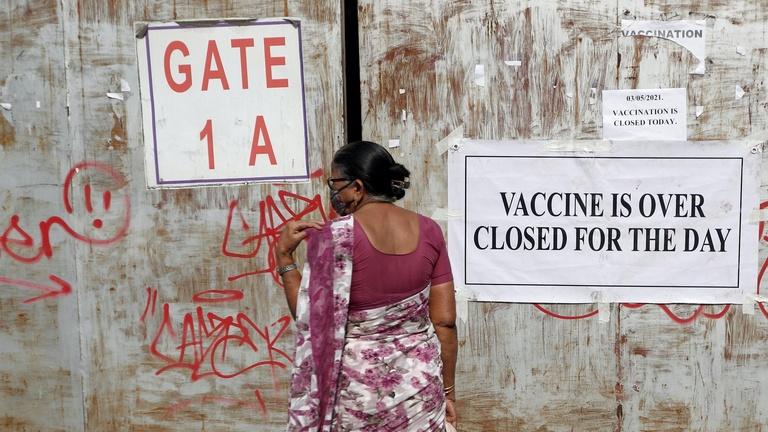 The COVID-19 crisis in India shows little sign of slowing down. As death tolls and infections skyrocket, Prime Minister Narendra Modi's leadership is under increasing political pressure and scrutiny. The country is short on vaccines, and other life-saving supplies like oxygen and antiviral drugs. William Brangham speaks to Indian reporter Barkha Dutt about what she's seeing on the ground.
May 2: How Two Immigrants Become COVID-19 Heroes Back Home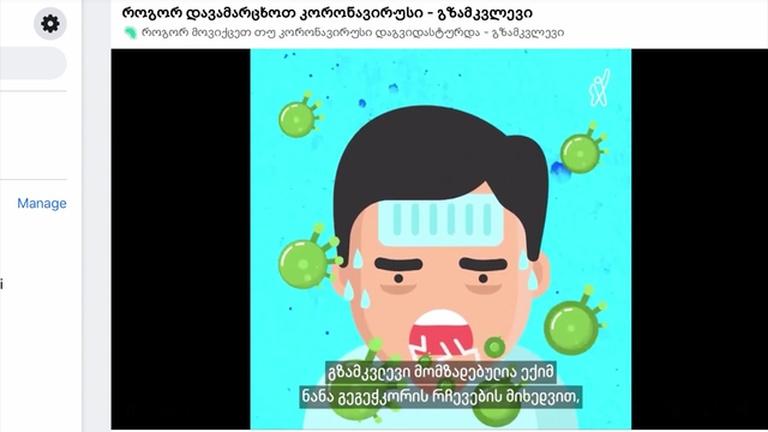 When COVID-19 hit the nation of Georgia last year, its residents turned to an unlikely source: two Georgian doctors who had immigrated to the U.S. and had been battling the pandemic for months. Dr. Nana Gegetchkori in New York City and Dr. Zurab Guruli in Jackson, Mississippi, became viral sensations in their home country, advising doctors and patients, largely on social media.
May 1: How the COVID-19 Pandemic is Accelerating Workforce Training
h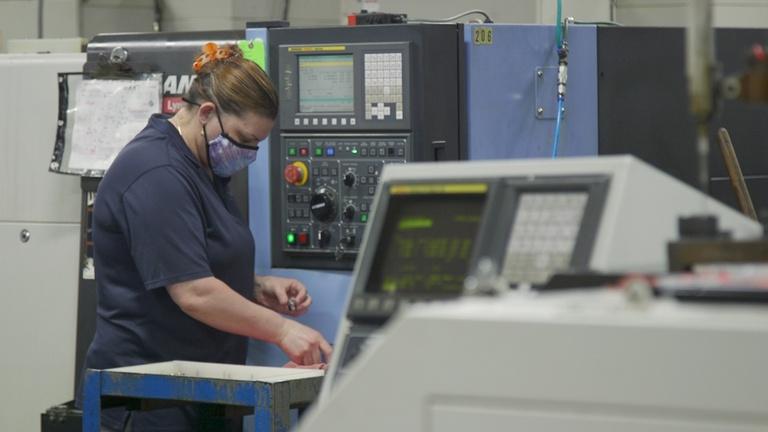 For decades, manufacturers in the U.S. have warned of a massive skills gap: There just aren't enough new skilled workers to make up for older ones who are retiring. In this installment of our series, "Roads to Recovery," Christopher Booker reports from Connecticut on how the pandemic has accelerated a push to improve and expand job training for the state's large manufacturing workforce.
Amanpour and Company
Amanpour and Company is on Monday – Saturday at 12 a.m.; repeats at 5 a.m. and 3 p.m. Watch broadcast or livestream.
May 7: Emergence of a New COVID-19 Variant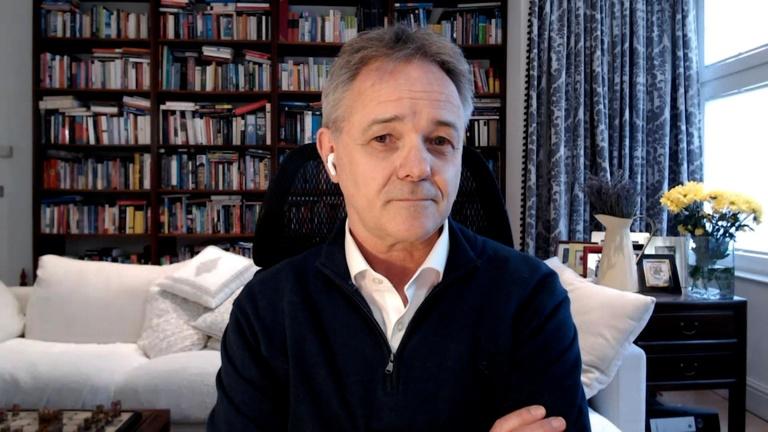 Sir Jeremy Farrar is on the expert panel advising the U.K. government on coronavirus and joins the show to discuss.
May 6: Was the American Pandemic Preventable with Early Warnings?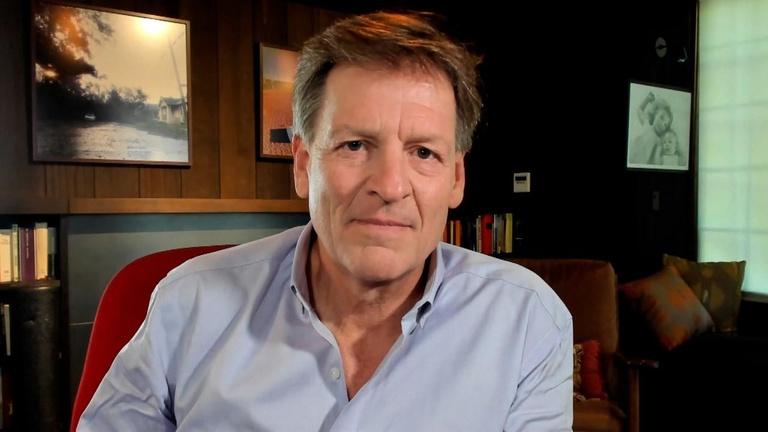 Former President Trump repeatedly claimed that no one could have seen the pandemic coming. But with COVID-19 cases dwindling more than a year later, was the pandemic avoidable had Americans heeded the early signs? Author Michael Lewis discuss this and celebrates the unsung heroes of the pandemic in his new book, "The Premonition."
May 4: Why Are Republicans Still Hesitant About Vaccines?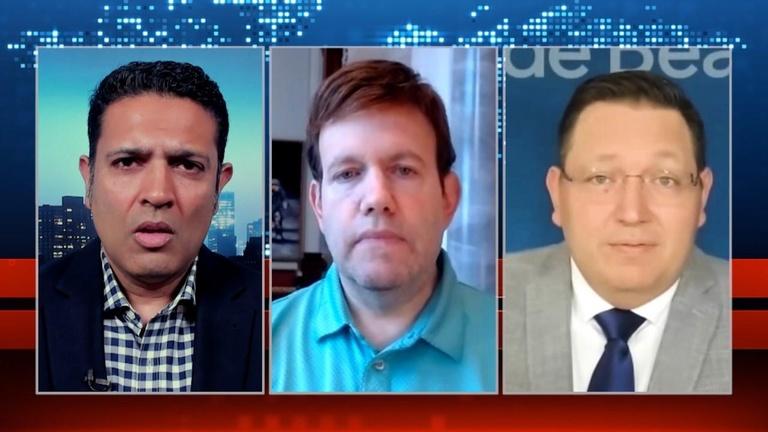 Brian Castrucci and Frank Luntz join the show to discuss the ease of vaccines in America and why Republicans are still hesitant to take them.
April 28: A Global Campaign to End Vaccine Nationalism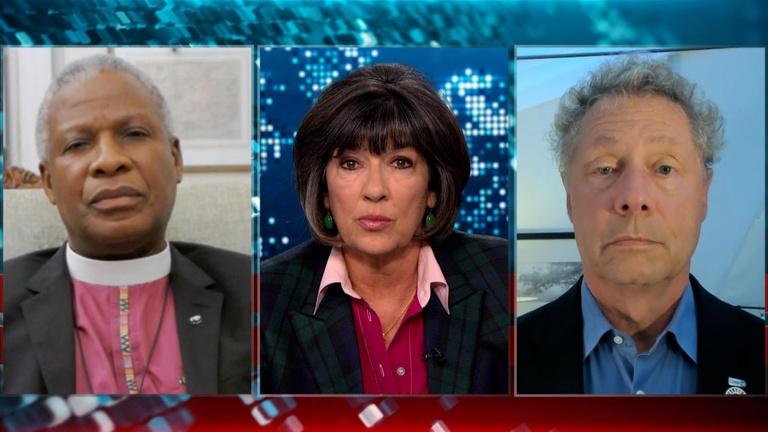 India continues to break global coronavirus records, and the spike is crushing its public health system. Now, nearly 150 religious leaders are launching a global campaign to end vaccine nationalism and inequality. One of the campaign's signatories is Dr. Thabo Makhoba, who joins the show alongside Seth Berkley of Gavi, a global alliance supporting immunization in poor countries.
MetroFocus Interviews
MetroFocus is on weeknights at 5, 7 and 11 p.m. on broadcast and livestream; listen weeknights on 88.3 WLIW-FM at 11 p.m..
May 5: The New COVID Protocol for Summer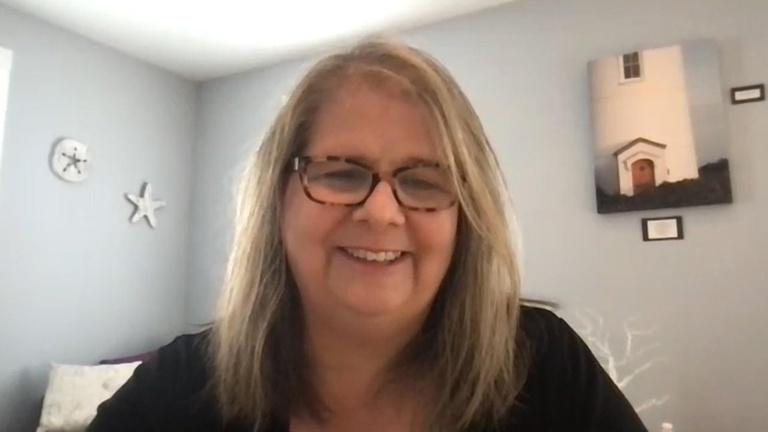 As we get ready for the start of yet another summer during the pandemic, the coming months promise to look much different than last year. We'll tackle important questions on some of the new COVID protocols with New York Times columnist Tara Parker-Pope, who has spoken with the experts and written extensively about staying healthy during COVID.
NJ Spotlight News with Briana Vannozzi
NJ Spotlight News provides daily reporting on the coronavirus in New Jersey, as well as newsletters.
May 7: Pop-Up Vaccination Site Focuses on People with Disabilities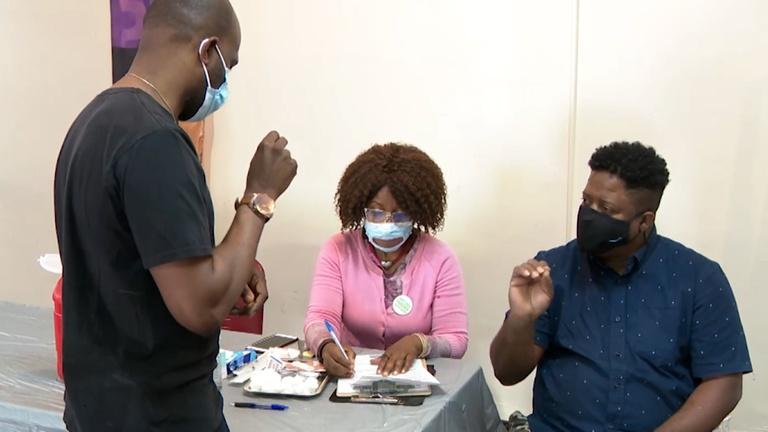 Newark set up a pop-up COVID-19 vaccination site at a church to reach residents with disabilities. And starting next week, the vaccination site at NJIT in Newark will allow walk-ins.
May 6: Gov. Murphy Says All Remote Education Must End By Summer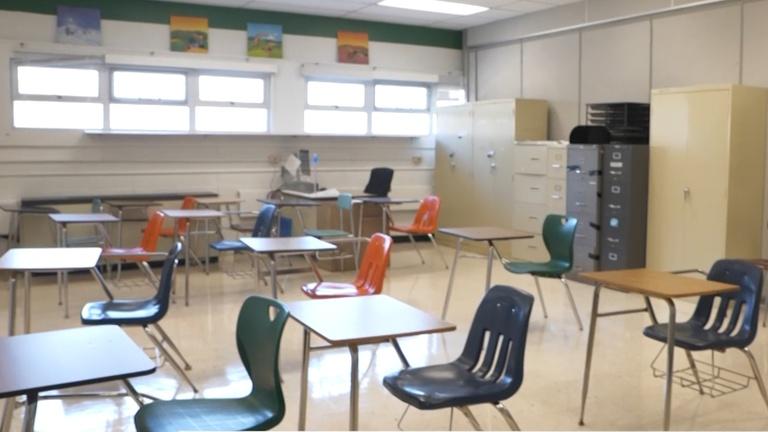 As of today 16 school districts including Paterson remain in an all virtual learning format. Gov. Phil Murphy is putting the squeeze on every district to reopen before the academic year ends. But the path forward once they do is still uncertain.
May 5: Kids Stricken By Long-Haul COVID Find Treatment at NJ Clinic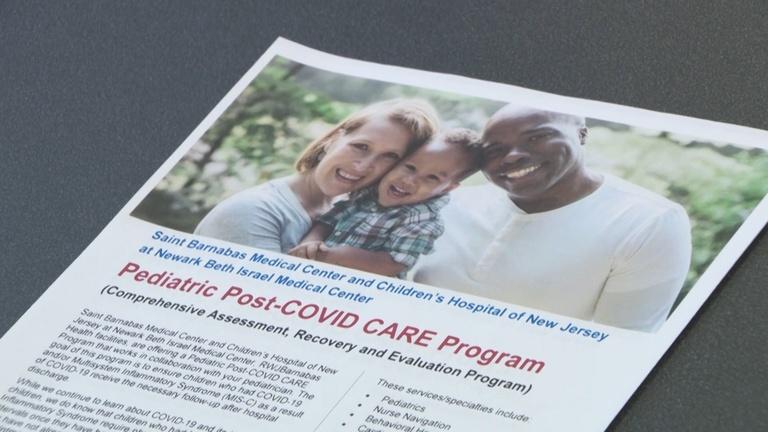 The Pediatric Post-COVID CARE program at St. Barnabas and Children's Hospital of NJ is treating and tracking 90 long COVID kids.
May 4: Kids Are Behind on Regular Vaccines, Herd Immunity at Risk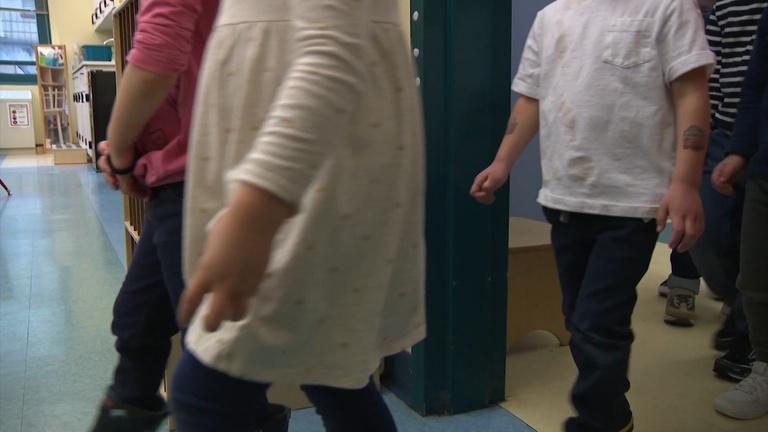 Two thirds of young kids are behind on their regularly scheduled vaccines that protect against diseases like measles, pertussis, meningitis and pneumonias. The alarming statistics point to a potentially deadly rise in these illnesses for the first time in generations, and the results could be far worse for kids than COVID-19 was.
May 3: Tri-State Are to Begin Lifting Most COVID-19 Restrictions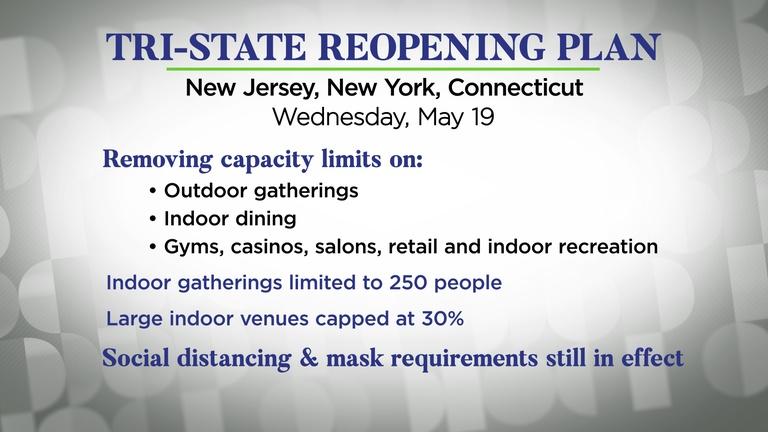 In a little more than two weeks the tri-state area will begin major reopenings and lift most COVID-19 capacity limits on restaurants, bars gyms, and other businesses. Gov. Phil Murphy credited the drastic shift in declining COVID-19 cases as reason for the decision.
April 30: Long-Term Care Workers Hesitant to Get Vaccinated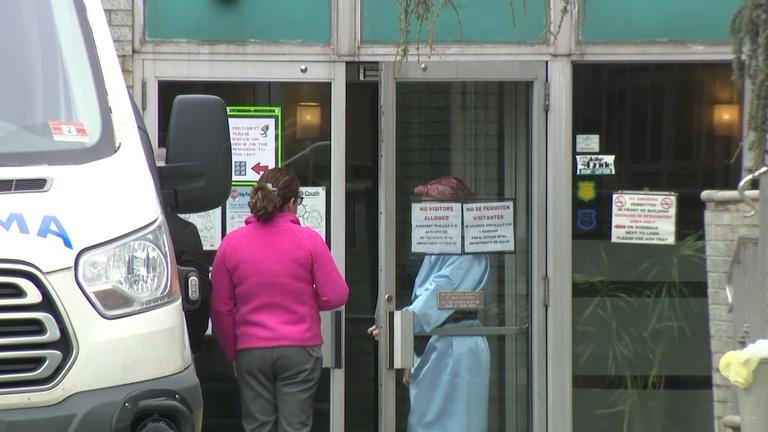 COVID-19 vaccinations among long-term care staff are lagging compared to patients. Why are they hesitant and what are the risks to patients?
GZERO WORLD with Ian Bremmer
Airs Saturdays at 6 p.m. You can also stream live at wliw.org/live.
May 8: India's COVID Calamity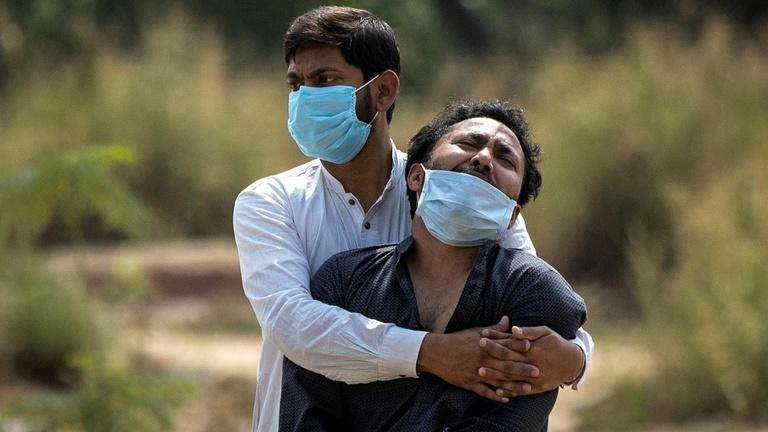 Delhi-based reporter Barkha Dutt's decades of journalism couldn't prepare her for covering the death of one particular COVID-19 victim: her own father. On the show today, India's latest COVID explosion hits home. And later, how one Bay Area Indian-American couple raised hundreds of thousands of dollars in just a few days to send much-needed oxygen equipment to India.
Hotlines and Information
National: Centers for Disease Control and Prevention (CDC)
The CDC's Coronavirus Disease (COVID-19) page includes links to national case reporting, symptom information, advisories by health condition and occupation, and more.
For those who are fully vaccinated, the CDC offers guidelines of behavior and safety precautions.
New York State
NY State Hotline: 888-364-3065
For all New York State updates and announcements from Governor Andrew Cuomo, see the state COVID site.
The Excelsior Pass is a free and voluntary mobile app platform for businesses and individuals that can be used to easily access secure proof of a recent negative COVID test or vaccination.
COVID-19 Testing
As of April 1, there will be 25 more low-cost, rapid testing locations for COVID-19, made possible by a public-private partnership in New York. Testing providers in the network must make rapid tests available for no more than $30, provide participants with their results within 30 minutes, offer a way for people to schedule in advance and report the results to the state. Find a test site and make an appointment.
Vaccine Distribution
The state documents its vaccination distribution through a vaccine tracker that includes first and second doses given.
In New York State, all state-run vaccination centers require an advance appointment. Make one via the 'Am I Eligible' website or call the state's COVID-19 Vaccination Hotline 1-833-697-4829.
Those 16 and older who live, work or study in New York are now eligible for the vaccine in New York.
Starting Friday, April 23, sixteen New York States mass vaccination sites will accept walk-in appointments for New Yorkers age 60 and older. See all site locations.
See the state site for community vaccination site information and foreign language documents.
Long Island's mass vaccination sites include:
SUNY Old Westbury
Clark Center – Gate C
Store Hill Road and Cherry Road
Old Westbury NY 11568
SCCC Brentwood
Suffolk County Community College
Suffolk Federal Credit Union Arena
1001 Crooked Hill Road
Brentwood, NY 11717
Southampton
SUNY Stony Brook Southampton Campus
70 Tuckahoe Road
Southampton, NY 11968
Nassau County
Text COVID19NC to 888777 to get updates on Coronavirus in Nassau County on your mobile device.
Nassau County Coronavirus Hotline: 516-227-9570
Nassau County COVID-19 information and resources. The site updates its data on cases, deaths, hospitalizations, number of ventilator patients and discharges daily at 5pm.
Nassau County maintains a map with number of cases by community.
Vaccine Appointments in Nassau
The Nassau County vaccine appointment website offers ways to schedule appointments for specific sites or distributors, including Nassau Coliseum. Go to: www.nassaucountyny.gov/vaccine
Nassau County vaccine information.
Nassau County residents can also use the New York State site to find a vaccine appointment. Go to 'Am I Eligible' website or call the state's COVID-19 Vaccination Hotline 1-833-697-4829.
Eligible veterans can call 516-572-6565 to schedule a vaccine appointment in Nassau County.
Suffolk County
Text COVIDSUFFOLK to 67283 to get updates on Coronavirus in Suffolk County on your cell phone.
Call 1-888-364-3065 with questions about travel and symptoms.
Suffolk County COVID-19 information and resources, including daily reports of deaths, cases, and cases by county.
Vaccine Appointments in Suffolk
The Suffolk County vaccine appointment website offers ways to schedule appointments for specific sites or distributors. Go to: www.suffolkcountyny.gov/vaccine
Suffolk County residents can also use the New York State site to find a vaccine appointment. Go to 'Am I Eligible' website or call the state's COVID-19 Vaccination Hotline 1-833-697-4829.
Remote Learning Resources from WNET Education
WLIW21 is the home of a weekday broadcast block starting at 8 a.m. Grades 3K-Grade 2 are served by Let's Learn!, followed by a NJTV Learning Live lesson for 3rd graders at 10 a.m., 4th graders at 11 a.m., and 5th graders at 12 p.m.
Broadcast schedules on WLIW21, WLIW World and PBS Kids were developed to help schools and districts bridge the digital divide and provide equitable access to learning for all students at home, regardless of access to the internet or computers.
Help keep students learning at home with tools for parents and educators on WNET's Education site. All resources are free and standards-aligned.