WLIW21 and PBS offer regular, in-depth reporting on the coronavirus pandemic as an emergency health issue, and its repercussions on employment, social services, the economy and politics. Here is the latest from infectious disease doctors and medical professionals, government officials, and journalists who cover news about COVID-19 and its impacts. This page will be updated as reporting continues.
Saturday, November 21 at 7:30 p.m.: The CEO of Pfizer, Albert Bourla, speaks about the Pfizer vaccine and a distribution timetable on Firing Line with Margaret Hoover.
Recent COVID-19 News and Numbers
Click for Hotlines and Information Sources for Nassau and Suffolk Counties
In terms of COVID-19 deaths tracked by Johns Hopkins University, Nassau and Suffolk County are among the top 20 deadliest counties in the U.S.
New COVID-19 restrictions in New York State wet into effect on Friday, November 13. Indoor and outdoor gatherings at private homes will be limited to 10 people; bars, restaurants, and gyms must close at 10 p.m. (restaurants can serve take-out food after 10 p.m.).
Fall and winter bring both colder weather that ends gatherings that felt safe outdoors and an increase in COVID-19 cases in the U.S. From Diwali to Thanksgiving to New Year's Eve, November and December are normally a time of group celebrations with family and friends – and travel to see loved ones at holidays. Now is the time to be increasingly vigilant about COVID-19 health precautions and safe behaviors.
New York State Travel Advisory
New York State has new quarantine rules for out-of-state travel: residents from most other states must obtain a test within three days of departure from their state, and upon arrival in New York, quarantine for three days. On the fourth day, out-of-state travelers should get another COVID-19 test. Once negative, they can move freely in New York State. For more details on out-of-state travel, see the New York State Health Department site.
Micro-Cluster Hot Spots
The positive testing rate in all focus areas under the state's Micro-Cluster strategy is 4.19 percent, and outside the focus zone areas is 2.50 percent as of November 16.
Look up an address to see if it is in a New York COVID-19 Hot Spot Zone with restrictions. Maps of the cluster zones can be found here.
The places and activities regulated are non-essential gatherings, houses of worship, businesses, dining, and schools. See the New York State site for details on how cluster zones are identified and implemented.
WLIW21 offers coronavirus coverage updates via email or mobile. Sign up for email alerts here, or text INFORMATION to 30644 for mobile notifications.
MetroFocus Interviews
MetroFocus is on weeknights at 5, 7 and 11 p.m. on broadcast and livestream; listen weeknights on 88.3 WLIW-FM at 11 p.m.
PBS NewsHour Reports
PBS NewsHour is on weeknights at 6 p.m. and weekends at 6:30 p.m. on broadcast and livestream. Listen to half-hour broadcasts on 88.3 WPPB weeknights at 6 p.m.
November 16: NIH's Collins on Vaccine Progress, U.S. Pandemic 'Explosion'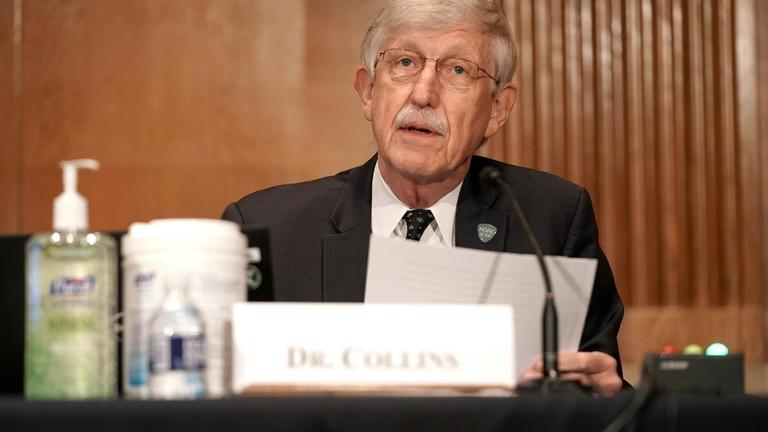 Early results from Pfizer and Moderna vaccine candidates are very encouraging. But even if a successful vaccine is developed, challenges around production and distribution remain — not to mention public trust and willingness to receive it. Dr. Francis Collins, director of the National Institutes of Health, joins Judy Woodruff to discuss the advances and how Americans can fight the pandemic now.
November 16: The Risks and Rewards of Expedited Vaccine Development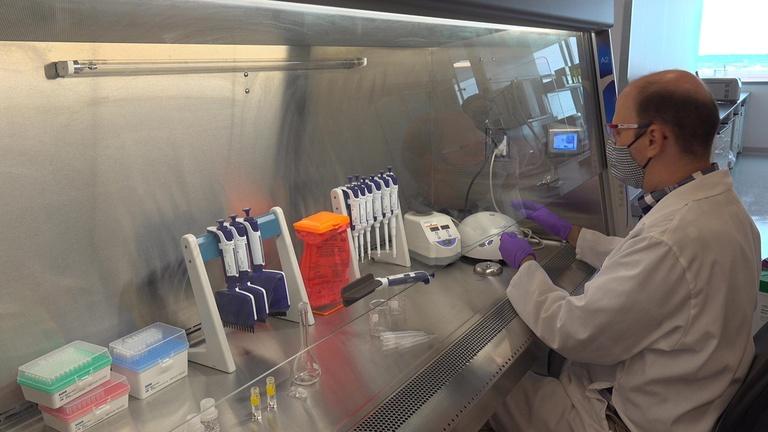 The race to develop vaccine candidates to prevent COVID-19 represents an unprecedented national and global effort. President Trump and some public health experts say encouraging early results from Pfizer and Moderna suggest the approach is working. But there are also questions about the risks of ramping up vaccine research and development at this scale and on this timeline.
November 16: What We Know About Moderna's COVID-19 Vaccine Candidate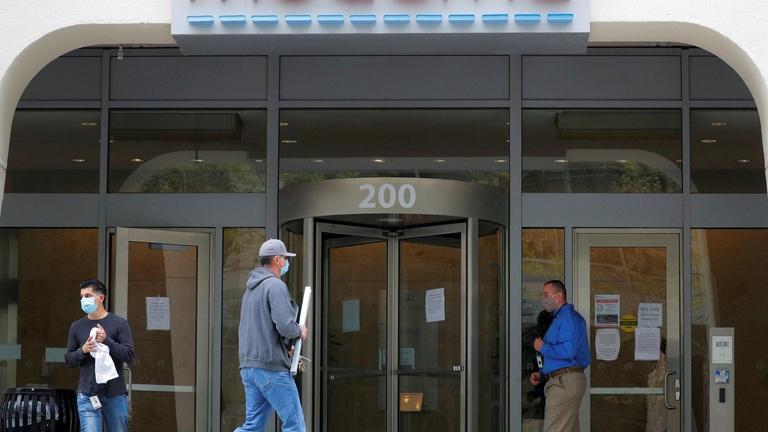 The drug company Moderna has released encouraging data from research on its COVID-19 vaccine candidate. The research has not yet been published in a peer-reviewed medical journal, but it is nonetheless raising hopes. Noubar Afeyan is a co-founder and chairman of Moderna and the CEO of Flagship Pioneering, a venture capital firm that helped launch Moderna. He joins Judy Woodruff to discuss.
November 16: What It's Like to Be Part of a COVID-19 Vaccine Trial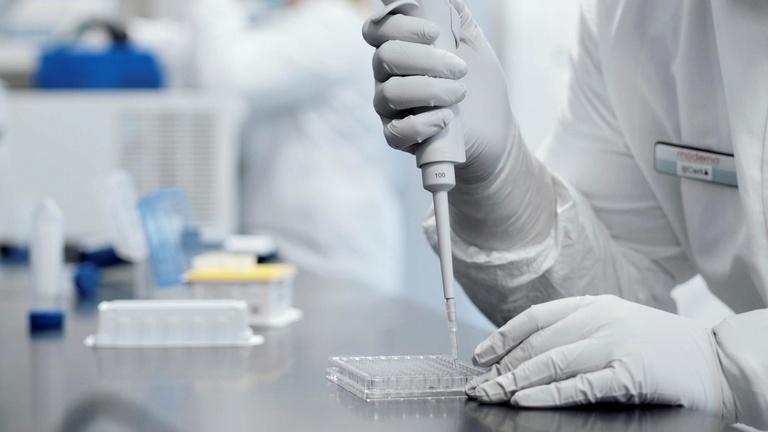 With Moderna reporting encouraging early results from its COVID-19 vaccine candidate, we take a personal look at what it's like to be part of the research process. The NewsHour's John Yang is participating in Moderna's clinical trials. He joins Judy Woodruff to discuss what motivated him to volunteer, how he has felt after each of the two shots and what comes next for the study's participants.
November 14: Court Rules Against El Paso Shut Down As COVID-19 Cases Soar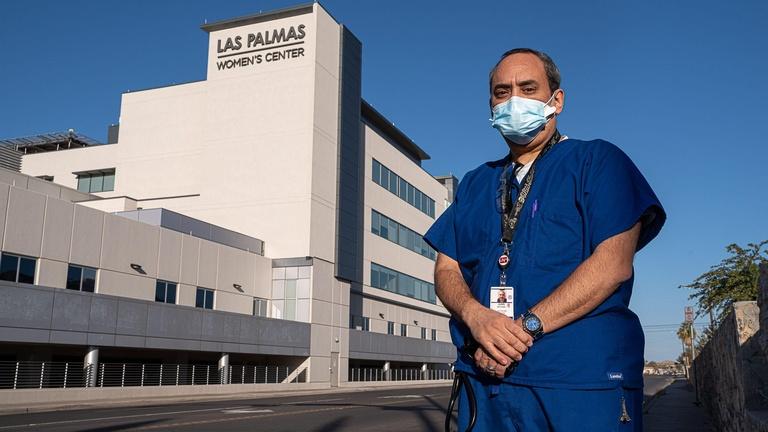 A state appeals court ruled in favor of a group of local restaurants in El Paso, Texas, and halted the shutdown of nonessential businesses that was scheduled to last until December 1. The decision came as El Paso recorded 1,488 new cases of COVID-19 on Friday. Angela Kocherga, news director from NPR station KTEP, joins from El Paso to discuss.
Amanpour and Company
Amanpour and Company is on Monday – Saturday at 12 a.m.; repeats at 5 a.m. and 3 p.m. Watch broadcast or livestream.
November 17: Why It's Hard to Change People's Behavior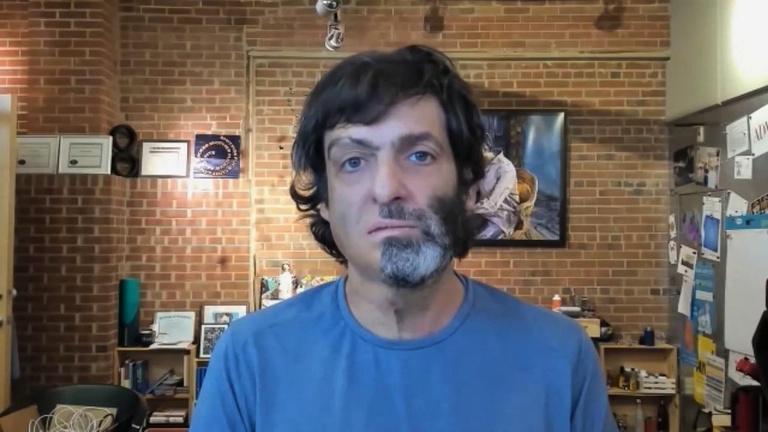 Why would a crisis make us act oddly, even against our own interests? Dan Ariely, Professor of Psychology and Behavioral Economics at Duke University, is an expert in irrationality, and for him it is personal. After suffering terrible burns on much of his body, he began to observe human quirks and unravel behavioral mysteries. He speaks with Hari Sreenivasan on topics including health risk assessment, honesty's competing values, and more.
November 16: The Differences Between Moderna and Pfizer COVID-19 Vaccines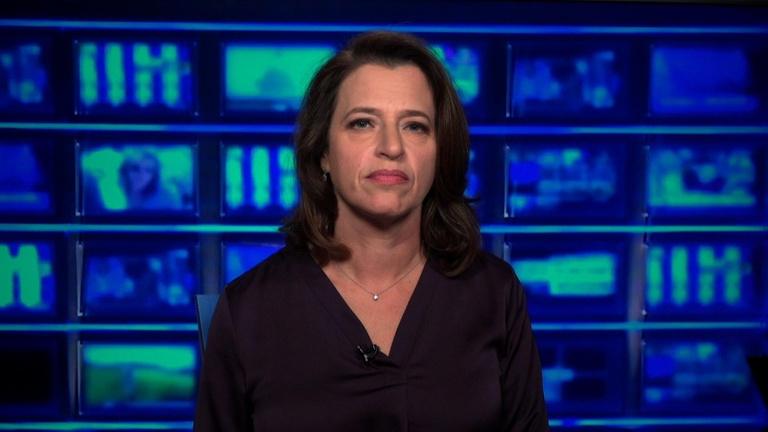 Early data announced by Moderna today indicates that its coronavirus vaccine is 94.5% effective–just one week after Pfizer shared the successful early results of its own trials. This news couldn't come at a more critical time, as infections increase at unprecedented speed. CNN Senior Medical Correspondent Elizabeth Cohen outlines the differences between Moderna and Pfizer's vaccines.
November 16: Walter Isaacson's Experience in Pfizer Vaccine Trials



Behind every vaccine are thousands of trial volunteers – and in Pfizer's case, one of those thousands is our own Walter Isaacson. He is of course a renowned biographer of great minds in science and history, and perhaps more used to interviewing than being interviewed. Nevertheless, he joins the show to share the rare experience of being a guinea pig in the race to defeat COVID-19.
NJ Spotlight News with Briana Vannozzi
NJ Spotlight News provides daily reporting on the coronavirus in New Jersey, as well as newsletters.
November 16: 53 Positive COVID-19 Cases in Treatment Center Outbreak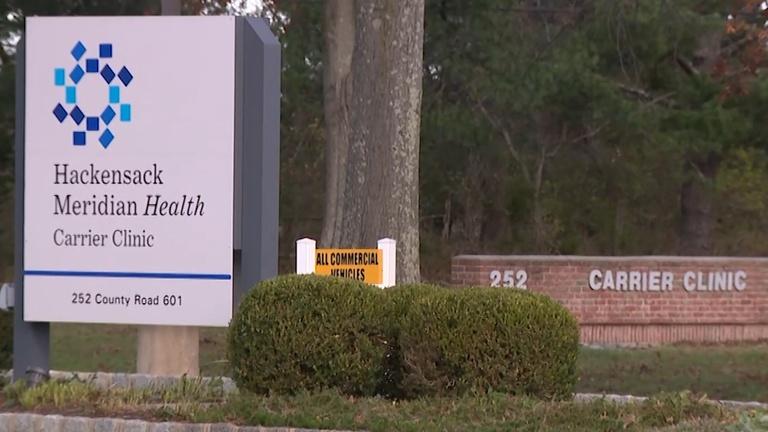 This population is especially vulnerable to the virus, due to many pre-existing conditions that can leave them immunocompromised. And with rates of addiction and overdose climbing alongside the virus numbers, healthcare providers must find a way to provide services while keeping the community safe.
Hotlines and Information
NY State Hotline: 888-364-3065
See New York State coronavirus updates here. Sign up for Governor Cuomo's daily emails here.
COVID Alert NY is a voluntary, anonymous, exposure-notification smartphone app. You will get an alert if you were in close contact with someone who tests positive for COVID-19. Learn more about how it works and download it to your mobile phone.
Work and Assistance
Employers and employees can visit nyc.gov/workers or call 311 (212-NEW-YORK outside NYC) for labor law information and more.
On November 16, Governor Cuomo launched a new web application to help struggling New Yorkers locate benefits they may qualify for. "Find Services" is an easy starting point for first-time users of social programs that relate to unemployment, food insecurity, and housing, among other services.
Nassau County
Text COVID19NC to 888777 to get updates on Coronavirus in Nassau County on your mobile device.
Nassau County Coronavirus Hotline: 516-227-9570
Hear from state legislators from Nassau County on November 19, 10-11 a.m. in the free webinar: Suffolk County Virtual State Legislative Forum, organized by City & State New York.
Nassau County COVID-19 information and resources. The site updates its data on cases, deaths, hospitalizations, number of ventilator patients and discharges daily at 5pm.
Suffolk County
Text COVIDSUFFOLK to 67283 to get updates on Coronavirus in Suffolk County on your cell phone.
Call 1-888-364-3065 with questions about travel and symptoms.
Hear from state legislators from Suffolk County on November 12, 10-11 a.m. in the free webinar: Suffolk County Virtual State Legislative Forum, organized by City & State New York.
Suffolk County COVID-19 information and resources, including daily reports of deaths, cases, and cases by county.
Remote Learning Resources from WNET Education
WLIW21 is the home of a weekday broadcast block starting at 9 a.m. Grades 3K-Grade 2 are served by Let's Learn, NYC!, followed by a NJTV Learning Live lesson for 3rd graders at 10 a.m., 4th graders at 11 a.m., and 5th graders at 12 p.m.
Broadcast schedules on WLIW21, WLIW World and PBS Kids were developed to help schools and districts bridge the digital divide and provide equitable access to learning for all students at home, regardless of access to the internet or computers. Each scheduled program includes links to online resources that can be accessed with any Internet connected device, including a smartphone.
Help keep students learning at home with tools for parents and educators on WNET's Education site. All resources are free and standards-aligned.