WLIW21 and PBS offer regular, in-depth reporting on the coronavirus pandemic as an emergency health issue, and its repercussions on employment, social services, the economy and politics. Here is the latest from infectious disease doctors and medical professionals, government officials, and journalists who cover news about COVID-19 and its impacts. This page will be updated as reporting continues.
Recent COVID-19 News and Numbers
Click for Hotlines and Information Sources for Nassau and Suffolk Counties
In terms of COVID-19 deaths during the pandemic, Johns Hopkins University says Suffolk County is 15th deadliest county in the U.S.
Fall and winter bring both colder weather that ends gatherings that felt safe outdoors and an increase in COVID-19 cases in the U.S. From Diwali to Thanksgiving to New Year's Eve, November and December are normally a time of group celebrations with family and friends – and travel to see loved ones at holidays. Now is the time to be increasingly vigilant about COVID-19 health precautions and safe behaviors.
New York State Travel Advisory
New York State has new quarantine rules for out-of-state travel: residents from most other states must obtain a test within three days of departure from their state, and upon arrival in New York, quarantine for three days. On the fourth day, out-of-state travelers should get another COVID-19 test. Once negative, they can move freely in New York State. For more details on out-of-state travel, see the New York State Health Department site.
Micro-Cluster Hot Spots
Look up an address to see if it is in a New York COVID-19 Hot Spot Zone with restrictions. Maps of the cluster zones can be found here.
The places and activities regulated are non-essential gatherings, houses of worship, businesses, dining, and schools. See the New York State site for details on how cluster zones are identified and implemented.
WLIW21 offers coronavirus coverage updates via email or mobile. Sign up for email alerts here, or text INFORMATION to 30644 for mobile notifications.
MetroFocus Interviews
MetroFocus is on weeknights at 5, 7 and 11 p.m. on broadcast and livestream; listen weeknights on 88.3 WLIW-FM at 11 p.m.
October 28: Master Virus Hunter "Deeply Concerned" About COVID's Course in NYC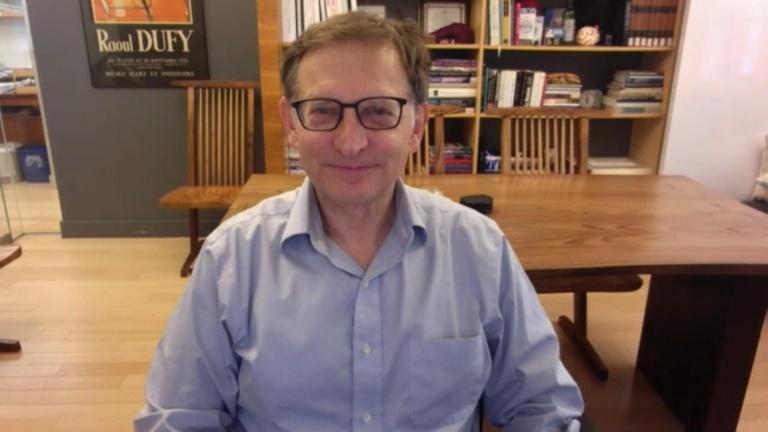 With new cases of COVID arising across the tri-state, fears of a second wave of the virus may be rooted in scientific fact. But will be the infection be mutated and more dangerous or severe? Tonight, the preeminent epidemiologist at Columbia University Dr. Ian Lipkin, who consulted on the Steven Soderbergh movie Contagion and is known as the "master virus hunter," shares his concerns about COVID's trajectory in New York City.
PBS NewsHour Reports
PBS NewsHour is on weeknights at 6 p.m. and weekends at 6:30 p.m. on broadcast and livestream. Listen to half-hour broadcasts on 88.3 WPPB weeknights at 6 p.m.
November 6: News Wrap: U.S. Sees Over 120,000 New COVID Cases in a Day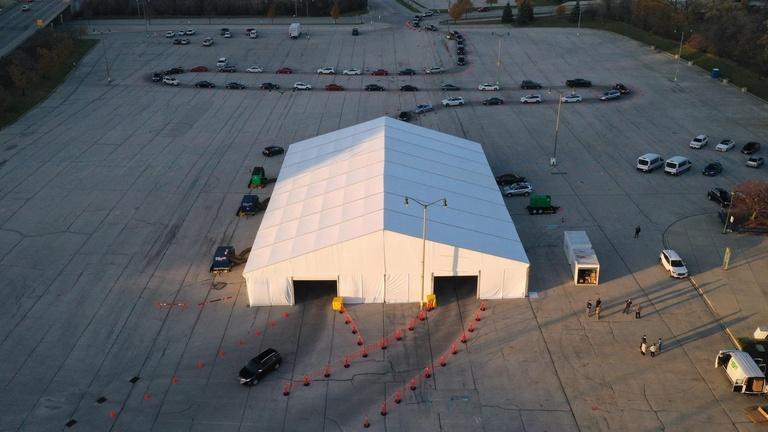 In our news wrap Friday, the U.S. wave of coronavirus infections is still building. More than 120,000 new cases were reported in the last day, pushing the national total past 9.6 million with more than 235,000 deaths. Also, remnants of Hurricane Eta moved across the Caribbean after ravaging Central America. Parts of Guatemala were underwater, and a landslide may have killed 100 people in one town.
November 5: Public Health Expert: 'We Have a Pandemic Out of Control'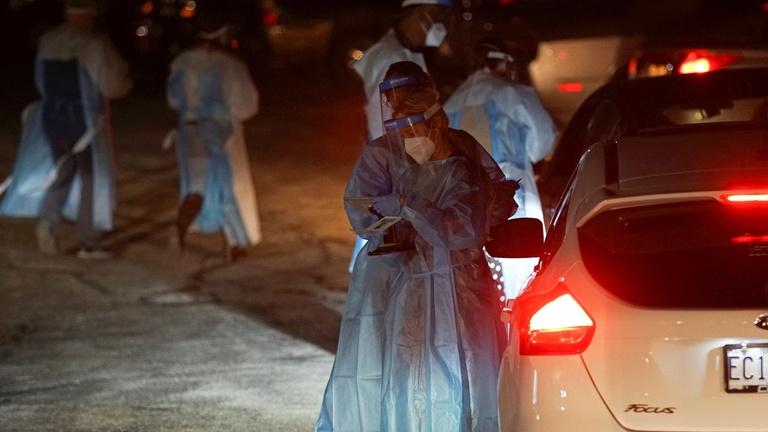 While the U.S. is focused on the pending outcome of the presidential election, the pandemic is not on hold. The country has now crossed another unwelcome threshold: more than 100,000 new coronavirus cases recorded in a single day. Sixteen states have reached high for hospitalizations related to COVID-19. Dr. Carlos del Rio of Emory University School of Medicine joins Judy Woodruff to discuss.
November 4: News Wrap: Coronavirus Infections Keep Climbing Across U.S.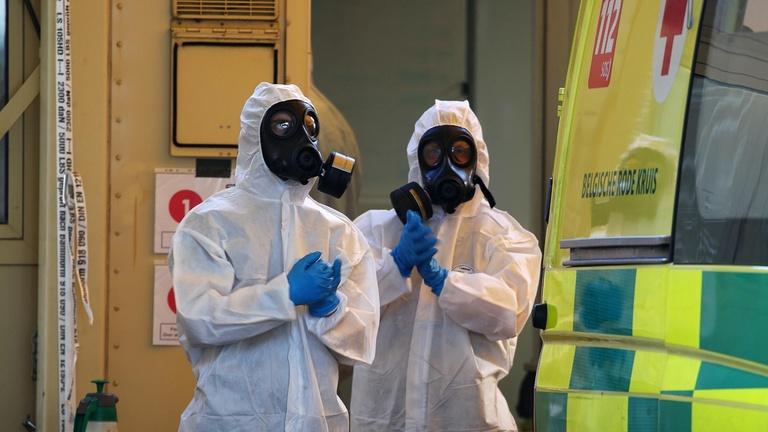 In our news wrap Wednesday, COVID-19 continues its march across the U.S., with 92,000 new cases reported in the last 24 hours. The United Kingdom is bracing for the start of a new lockdown, while Europe's worst hot spot, Belgium, reported slowing hospitalizations for the first time in a month. Also, Central America has spent a long day in the grips of Tropical Storm Eta.
November 2: A Public Health Expert on How to Avoid a 'Horrible December'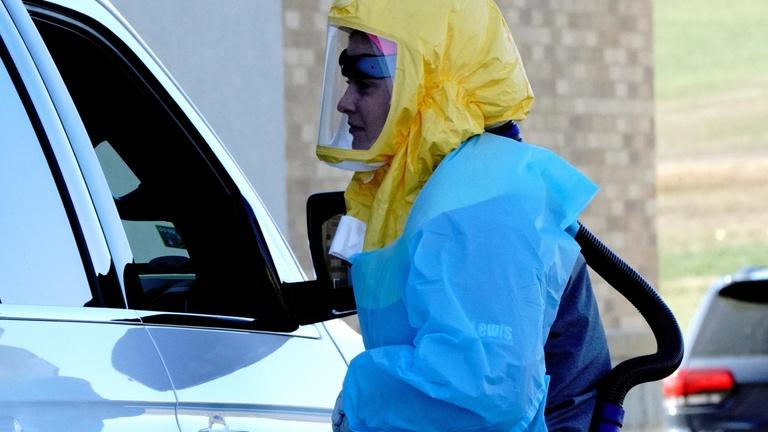 Several U.S. public health leaders warned this weekend that the coronavirus is spreading unchecked throughout the country — and likely to become significantly worse in the coming days and weeks. Unlike in the spring and summer, virus cases are rising in 49 of 50 states. William Brangham looks at the urgency of the situation with Dr. Ashish Jha, dean of Brown University's School of Public Health.
November 2: How the Pandemic Could Cause Students Major 'Learing Loss'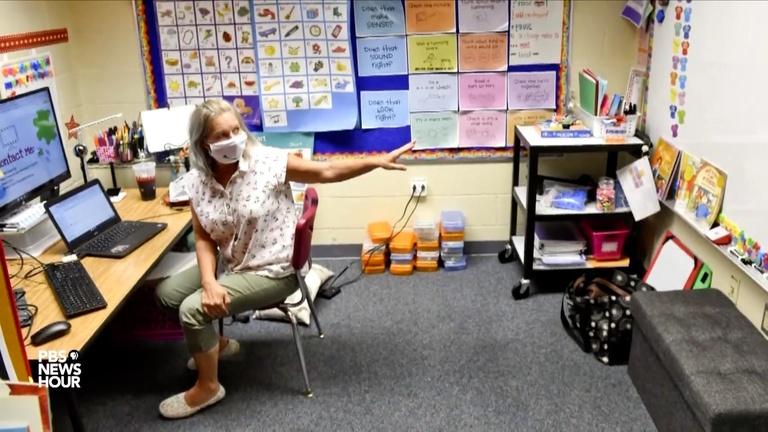 Paul Tough is the author of "Helping Children Succeed: What Works and Why," the October selection for the NewsHour-New York Times book club, Now Read This. The coronavirus pandemic has upended American life. What are its consequences for the education realm, which is already characterized by major inequalities? Tough joins Jeffrey Brown to discuss troubling trends in K-12 and higher education.
Amanpour and Company
Amanpour and Company is on Monday – Saturday at 12 a.m.; repeats at 5 a.m. and 3 p.m. Watch broadcast or livestream.
October 27: The Medical Community Braces for a Grueling Winter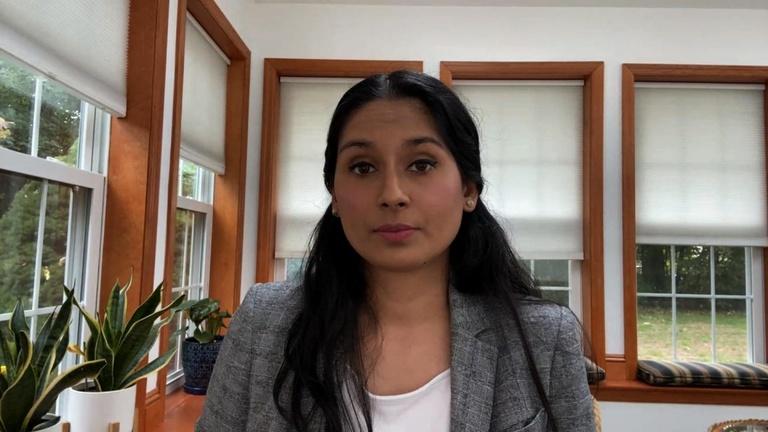 Doctors on the front lines of the COVID-19 pandemic are bracing for a particularly intense winter, even as many of them cope with the post-traumatic stress of the spring. Dr. Syra Madad knows all too well the toll the pandemic has taken on the medical community. She joins the program to discuss the trajectory of the disease in the coming weeks.
NJ Spotlight News with Briana Vannozzi
NJ Spotlight News provides daily reporting on the coronavirus in New Jersey, as well as newsletters.
November 6: Governor Ready to Take Action During SEcond Wave of COVID-19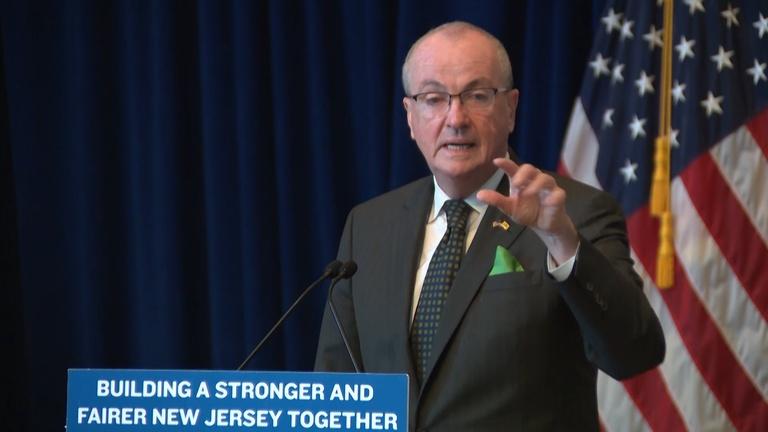 Murphy allowed businesses to partially reopen over the summer, but now the second wave is ramping up daily caseloads.
November 6: For Dix Federal Prison Has a COVID-19 Outbreak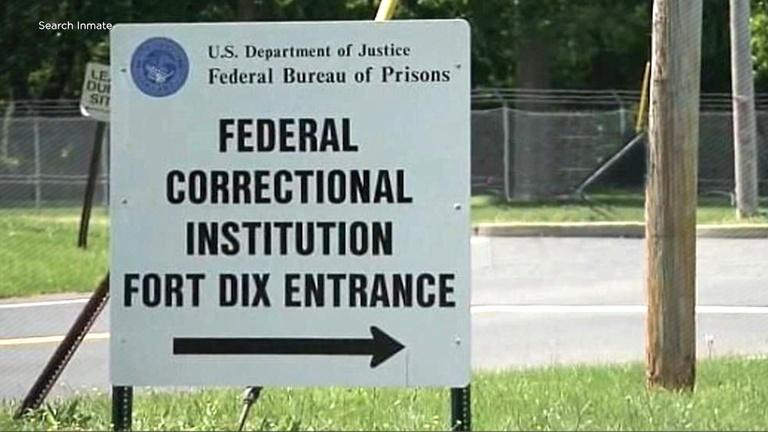 The Justice Department reported the Burlington County facility had no positive cases in early October. Now, the federal Bureau of Prisons reports Fort Dix has 214 COVID-19-infected inmates and 10 staff members infected as of Thursday.
November 5: Infectious Disease Specialist on Surge in COVID-19 Cases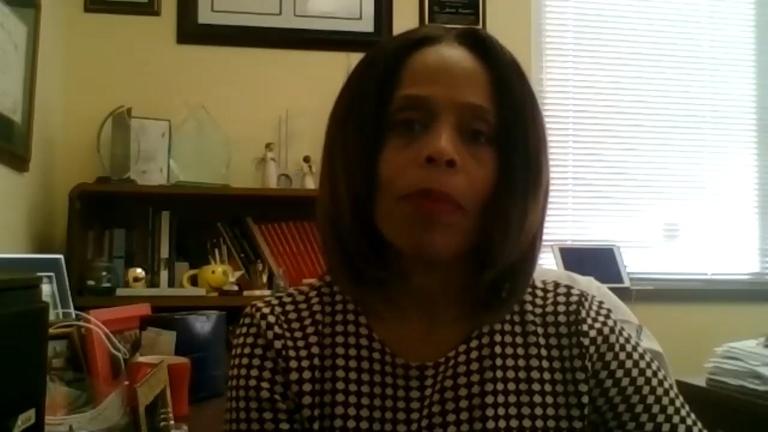 Predictive models are still too preliminary to say how hard this round of COVID-19 infections will hit. Dr. Judith Lightfoot says COVID-19 trends need to be taken seriously and residents need to stay vigilant.
November 2: Epidemiologist on COVID-19 Second Wave and the Holidays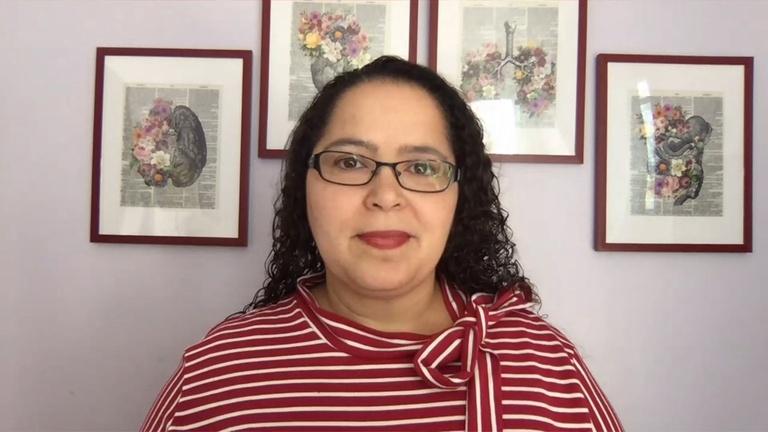 Gov. Phil Murphy says community spread is largely happening because of private indoor gatherings where people let their guards and masks down.
October 30: Second COVID-19 Wave Could Swamp N.J. Hospitals and Staff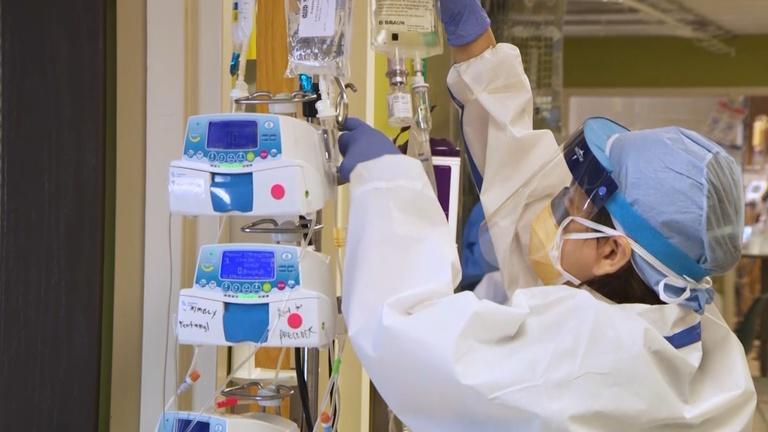 An accurate Covid-19 model predicts a second surge could overwhelm the bed capacity at NJ hospitals and create a critical staff shortage. Experts predict we'll see targeted shutdowns to help control the virus, and warn transit riders to keep their masks on tight.
GZERO WORLD with Ian Bremmer
Ian Bremmer shares his perspective on recent global events and interviews the world leaders, experts and newsmakers. Watch Saturdays at 6 p.m. or stream now.
November 7: COVID-19 and The Dark Winter to Come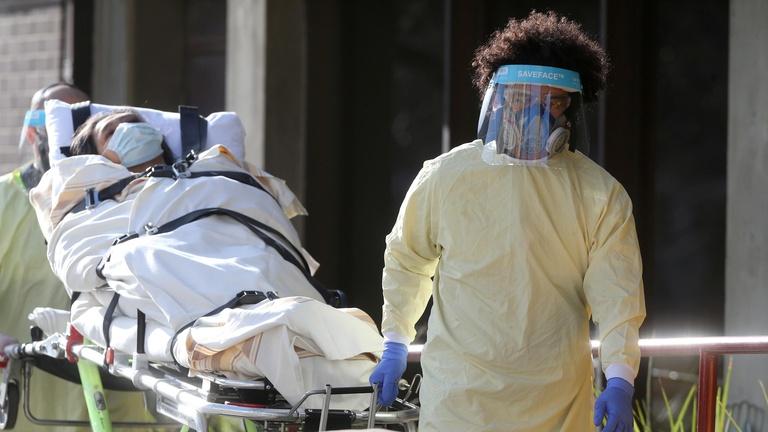 Election Day is over but the COVID-19 pandemic rages on. This week, public health expert Dr. Ashish Jha on the rough winter months ahead. And then to Brazil, where an indigenous nurse in the Amazon is doing everything she can to protect her community from the pandemic, against very high odds.
Hotlines and Information
NY State Hotline: 888-364-3065
See New York State coronavirus updates here. Sign up for Governor Cuomo's daily emails here.
COVID Alert NY is a voluntary, anonymous, exposure-notification smartphone app. You will get an alert if you were in close contact with someone who tests positive for COVID-19. Learn more about how it works and download it to your mobile phone.
Nassau County
Text COVID19NC to 888777 to get updates on Coronavirus in Nassau County on your mobile device.
Nassau County Coronavirus Hotline: 516-227-9570
Nassau County COVID-19 information and resources. The site updates its data on cases, deaths, hospitalizations, number of ventilator patients and discharges daily at 5pm.
Suffolk County
Text COVIDSUFFOLK to 67283 to get updates on Coronavirus in Suffolk County on your cell phone.
Call 1-888-364-3065 with questions about travel and symptoms.
Suffolk County COVID-19 information and resources, including daily reports of deaths, cases, and cases by county.
Remote Learning Resources from WNET Education
WLIW21 is the home of a weekday broadcast block starting at 9 a.m. Grades 3K-Grade 2 are served by Let's Learn, NYC!, followed by a NJTV Learning Live lesson for 3rd graders at 10 a.m., 4th graders at 11 a.m., and 5th graders at 12 p.m.
Help keep students learning at home with tools for parents and educators on WNET's Education site. All resources are free and standards-aligned.