WLIW21 and PBS offer regular, in-depth reporting on the coronavirus pandemic as an emergency health issue, and its repercussions on employment, social services, the economy and politics. Here is the latest from infectious disease doctors and medical professionals, government officials, and journalists who cover news about COVID-19 and its impacts. This page will be updated as reporting continues.
On November 23, Governor Cuomo announced that parts of Suffolk and Nassau counties are Precautionary Yellow Zones after meeting the positivity, new cases, and new hospitalization metrics for yellow zone designation: Hampton Bays and Riverhead in Suffolk County and the areas around Great Neck and Massapequa Park.
Recent COVID-19 News and Numbers
Click for Hotlines and Information Sources for Nassau and Suffolk Counties
In terms of COVID-19 deaths tracked by Johns Hopkins University, Nassau and Suffolk County are among the top 20 deadliest counties in the U.S.
New York State Travel Advisory
New York State has new quarantine rules for out-of-state travel: residents from most other states must obtain a test within three days of departure from their state, and upon arrival in New York, quarantine for three days. On the fourth day, out-of-state travelers should get another COVID-19 test. Once negative, they can move freely in New York State. For more details on out-of-state travel, see the New York State Health Department site.
Micro-Cluster Hot Spots
Look up an address to see if it is in a New York COVID-19 Hot Spot Zone with restrictions. Maps of the cluster zones can be found here.
The places and activities regulated are non-essential gatherings, houses of worship, businesses, dining, and schools. See the New York State site for details on how cluster zones are identified and implemented.
WLIW21 offers coronavirus coverage updates via email or mobile. Sign up for email alerts here, or text INFORMATION to 30644 for mobile notifications.
Firing Line with Margaret Hoover
Saturday, November 21 at 7:30 p.m.
: The CEO of Pfizer, Albert Bourla, speaks about the Pfizer vaccine and a distribution timetable.
Firing Line with Margaret Hoover
airs on Saturdays at 1:30 a.m. and 7:30 p.m.
MetroFocus Interviews
MetroFocus is on weeknights at 5, 7 and 11 p.m. on broadcast and livestream; listen weeknights on 88.3 WLIW-FM at 11 p.m.
PBS NewsHour Reports
PBS NewsHour is on weeknights at 6 p.m. and weekends at 6:30 p.m. on broadcast and livestream. Listen to half-hour broadcasts on 88.3 WPPB weeknights at 6 p.m.
November 23: Dr. Anthony Fauci: The Risk of Thanksgiving Gatherings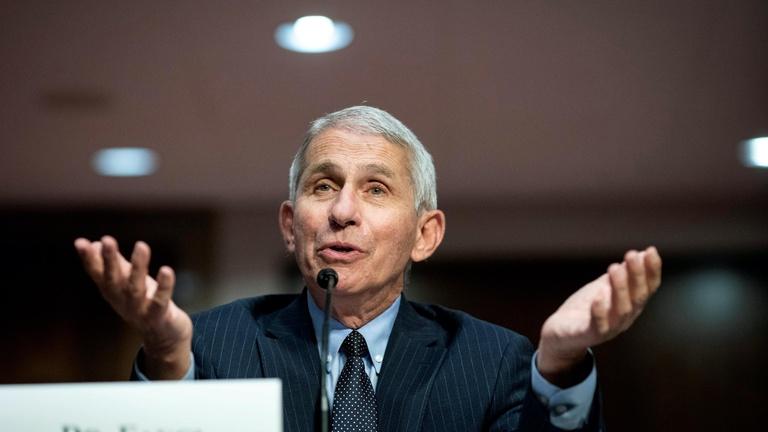 As hospitalization and death rates continue to rise due to COVID-19, millions of Americans across the country are preparing this week for the Thanksgiving holiday. Judy Woodruff speaks with Dr. Anthony Fauci, the nation's top infectious disease doctor, to learn more about how families can celebrate the holidays safely amid the pandemic.
Amanpour and Company
Amanpour and Company is on Monday – Saturday at 12 a.m.; repeats at 5 a.m. and 3 p.m. Watch broadcast or livestream.
November 20: The Moderna Vaccine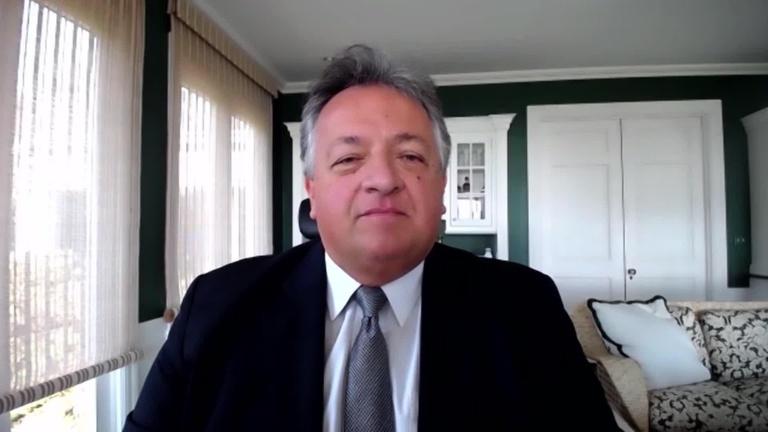 Last week Moderna announced preliminary results showing its vaccine to be nearly 95% effective at preventing COVID-19. Moderna co-founder and chairman Noubar Afeyan discusses these findings and how the vaccine might be distributed, with Walter Isaacson.
On November 16, CNN Senior Medical Correspondent Elizabeth Cohen outlined the differences between Moderna and Pfizer's vaccines. Watch now.
NJ Spotlight News with Briana Vannozzi
NJ Spotlight News provides daily reporting on the coronavirus in New Jersey, as well as newsletters.
Hotlines and Information
NY State Hotline: 888-364-3065
See New York State coronavirus updates here. Sign up for Governor Cuomo's daily emails here.
COVID Alert NY is a voluntary, anonymous, exposure-notification smartphone app. You will get an alert if you were in close contact with someone who tests positive for COVID-19. Learn more about how it works and download it to your mobile phone.
Work and Assistance
Employers and employees can visit nyc.gov/workers or call 311 (212-NEW-YORK outside NYC) for labor law information and more.
A new New York State web application helps struggling New Yorkers locate benefits they may qualify for. "Find Services" is an easy starting point for first-time users of social programs that relate to unemployment, food insecurity, and housing, among other services.
Nassau County
Text COVID19NC to 888777 to get updates on Coronavirus in Nassau County on your mobile device.
Nassau County Coronavirus Hotline: 516-227-9570
Hear from state legislators from Nassau County on November 19, 10-11 a.m. in the free webinar: Suffolk County Virtual State Legislative Forum, organized by City & State New York.
Nassau County COVID-19 information and resources. The site updates its data on cases, deaths, hospitalizations, number of ventilator patients and discharges daily at 5pm.
Suffolk County
Text COVIDSUFFOLK to 67283 to get updates on Coronavirus in Suffolk County on your cell phone.
Call 1-888-364-3065 with questions about travel and symptoms.
Hear from state legislators from Suffolk County on November 12, 10-11 a.m. in the free webinar: Suffolk County Virtual State Legislative Forum, organized by City & State New York.
Suffolk County COVID-19 information and resources, including daily reports of deaths, cases, and cases by county.
Remote Learning Resources from WNET Education
WLIW21 is the home of a weekday broadcast block starting at 9 a.m. Grades 3K-Grade 2 are served by Let's Learn, NYC!, followed by a NJTV Learning Live lesson for 3rd graders at 10 a.m., 4th graders at 11 a.m., and 5th graders at 12 p.m.
Broadcast schedules on WLIW21, WLIW World and PBS Kids were developed to help schools and districts bridge the digital divide and provide equitable access to learning for all students at home, regardless of access to the internet or computers. Each scheduled program includes links to online resources that can be accessed with any Internet connected device, including a smartphone.
Help keep students learning at home with tools for parents and educators on WNET's Education site. All resources are free and standards-aligned.