WLIW21 and PBS offer regular, in-depth reporting on the coronavirus pandemic as an emergency health issue, and its repercussions on employment, social services, the economy and politics. Here is the latest from infectious disease doctors and medical professionals, government officials, and journalists who cover news about COVID-19 and its impacts. This page will be updated as reporting continues.
Recent COVID-19 News and Numbers
Click for Hotlines and Information Sources for Nassau and Suffolk Counties
New York State Travel Advisory
New York State has new quarantine rules for out-of-state travel: residents from most other states must obtain a test within three days of departure from their state, and upon arrival in New York, quarantine for three days. On the fourth day, out-of-state travelers should get another COVID-19 test. Once negative, they can move freely in New York State. For more details on out-of-state travel, see the New York State Health Department site.
Micro-Cluster Hot Spots
State experts will evaluate any "post-Thanksgiving effect" in COVID numbers and revise criteria for Yellow, Orange and Red Zones as necessary. On Monday, November 30, the statewide positivity rate was 4.57%.
Of the Yellow-zone focus areas on Long Island, the Suffolk County Hampton Bays area had the highest positive percentage from seven days rolling testing as of December 1, at 6.76% positive. The other Yellow zone areas are Riverhead in Suffolk County and the Nassau County areas around Great Neck and Massapequa Park.
Look up an address to see if it is in a New York COVID-19 color-coded Hot Spot Zone with restrictions. Maps of the cluster zones can be found here.
The places and activities regulated are non-essential gatherings, businesses, dining, and schools. See the New York State site for details on how cluster zones are identified and implemented.
WLIW21 offers coronavirus coverage updates via email or mobile. Sign up for email alerts here, or text INFORMATION to 30644 for mobile notifications.
MetroFocus Interviews
MetroFocus is on weeknights at 5, 7 and 11 p.m. on broadcast and livestream; listen weeknights on 88.3 WLIW-FM at 11 p.m.
PBS NewsHour Reports
PBS NewsHour is on weeknights at 6 p.m. and weekends at 6:30 p.m. on broadcast and livestream. Listen to half-hour broadcasts on 88.3 WPPB weeknights at 6 p.m.
December 3: Record numbers of hospitalizations, deaths in the U.S.

The U.S. hit new milestones with the coronavirus Wednesday with record numbers of hospitalization, deaths and a medical staffing system that's burning out. Dr. Amy Compton-Phillips, chief clinical officer for the Providence Health System, which runs hospitals across the country, joins Judy Woodruff to discuss.
December 1: Pandemic forces millennials to move in with their parents

Millennials, adults between the ages of 24 and 39, continue to move back home with their parents in significant numbers, a pre-pandemic trend. For some it's by choice, but for many it's a necessity. Special correspondent Catherine Rampell, who is a columnist for The Washington Post, has the story.
November 29: COVID-19 Infections Spike Nationwide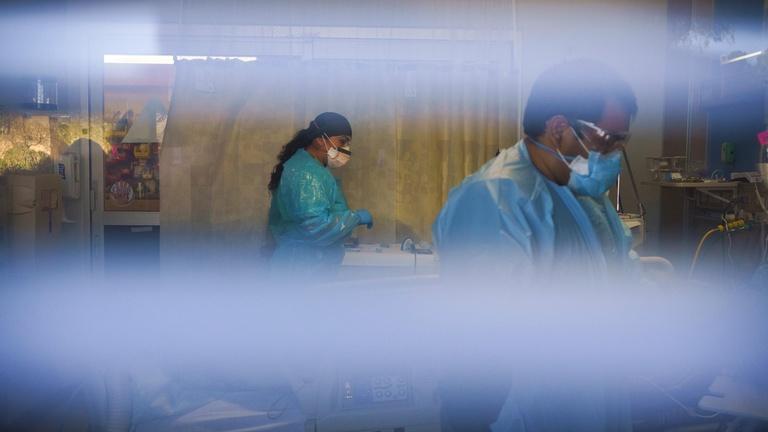 Twenty-six states set records for COVID-related hospitalizations during Thanksgiving week. William Brangham spoke with Dr. Céline Gounder, an epidemiologist and infectious disease specialist at Bellevue Hospital, to learn more.
November 28: A Hospital in Teaneck, NJ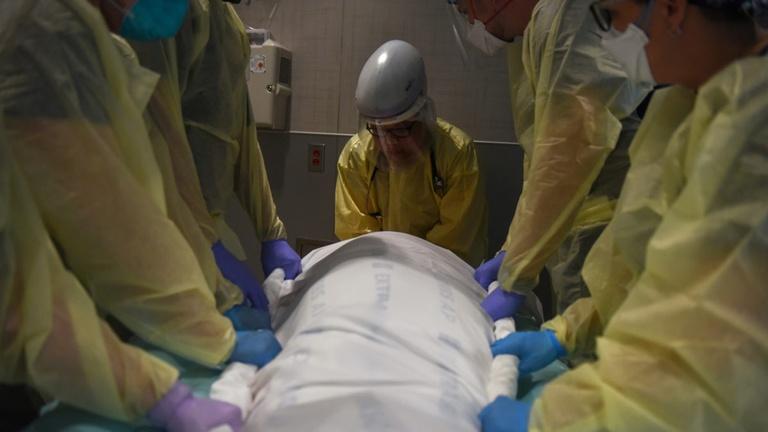 What has it been like handling the COVID-19 pandemic day to day in a busy hospital? Dr. Adam Jarrett, Chief Medical Officer at Holy Name Medical Center in Teaneck, NJ, and co-author of: "In the Time of COVID: One Hospital's Struggles and Triumphs," joins NJ Spotlight News Michael Hill to discuss the daily effort to save lives and keep staff safe.
December 2: Britain's COVID-19 approval raises questions in the U.S.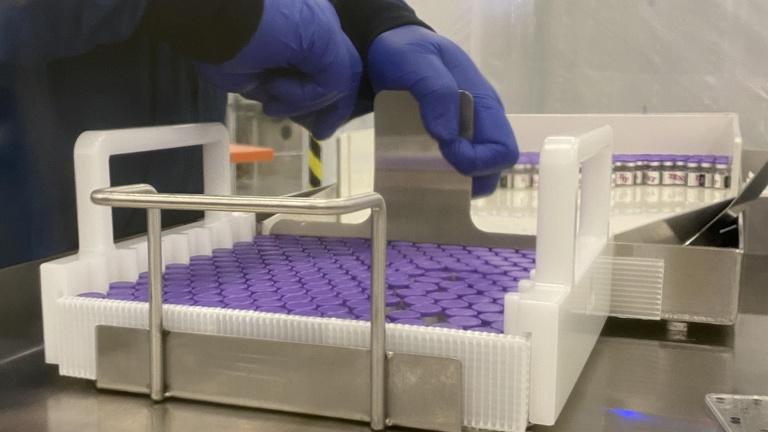 Britain's approval Wednesday of Pfizer's COVID vaccine dialed up the anticipation, pressures and questions about vaccines in the U.S. and how the distribution will be handled. William Brangham spoke with Dr. Moncef Slaoui, chief scientific officer for the federal government's vaccine program, to learn more about the implementation of a vaccine.
Amanpour and Company
Amanpour and Company is on Monday – Saturday at 12 a.m.; repeats at 5 a.m. and 3 p.m. Watch broadcast or livestream.
November 30: "We Should Have Protected People"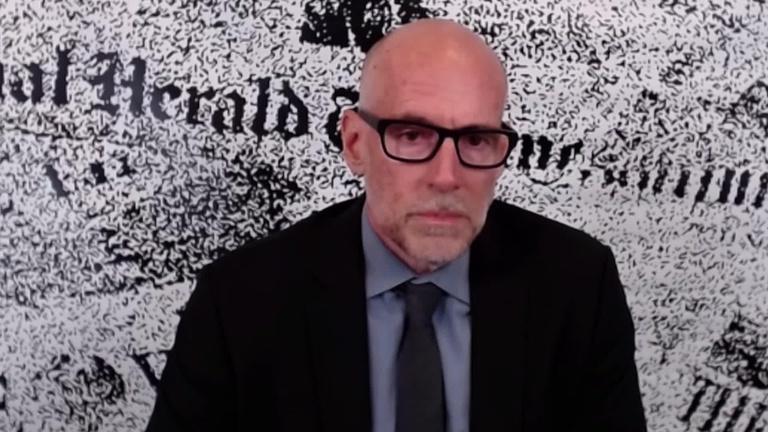 Best-selling author Scott Galloway speculates about what the country could look like after the pandemic in his new book Post Corona: From Crisis to Opportunity. He speaks with Hari Sreenivasan about the road ahead.
November 25: COVID Crisis Nurse Shares Chilling Experience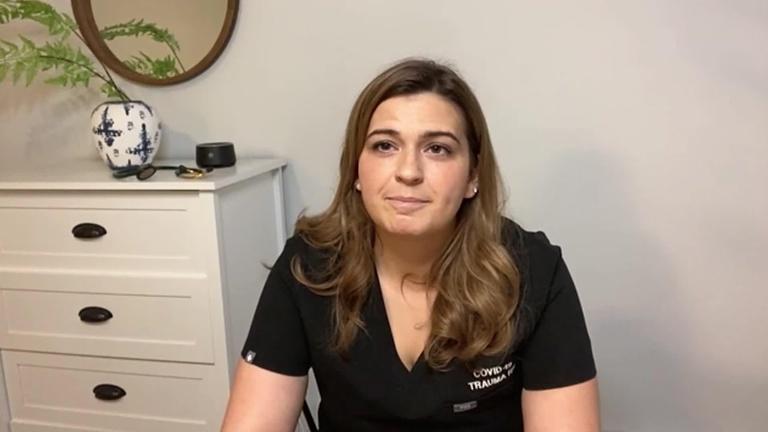 Chelsea Walsh is a traveling crisis nurse who moves from one COVID hotspot to another, serving those hardest hit by the pandemic. She speaks with Hari Sreenivasan about what she has learned along the way, from Texas to New York.
NJ Spotlight News with Briana Vannozzi
NJ Spotlight News provides daily reporting on the coronavirus in New Jersey, as well as newsletters.
December 1: Therapeutic Clinical Trial in New Jersey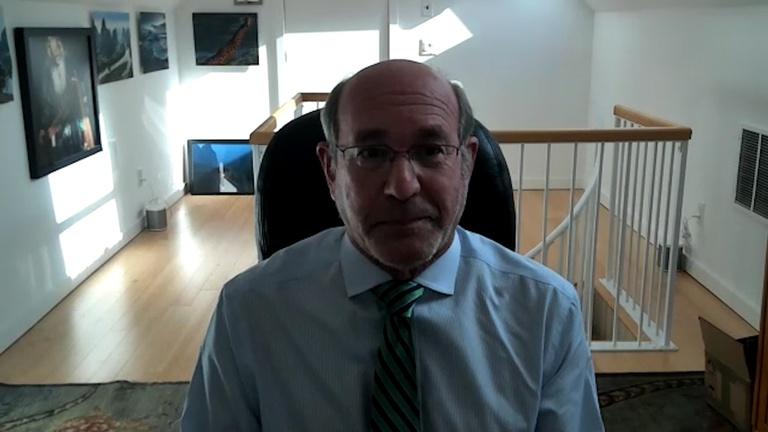 Scientists at Rutgers University are leading a clinical trial using a three-drug combination to assess if the medications, when taken together, can shorten the duration of the illness in those 21 or older who have no or mild symptoms. Tesearchers will need the help of residents who've recently tested positive for the disease. Dr. Jeffrey Carson, the principal investigator in the trial,joins Anchor Briana Vannozzi to explain.
November 24: Doctor shares COVID experiences in first wave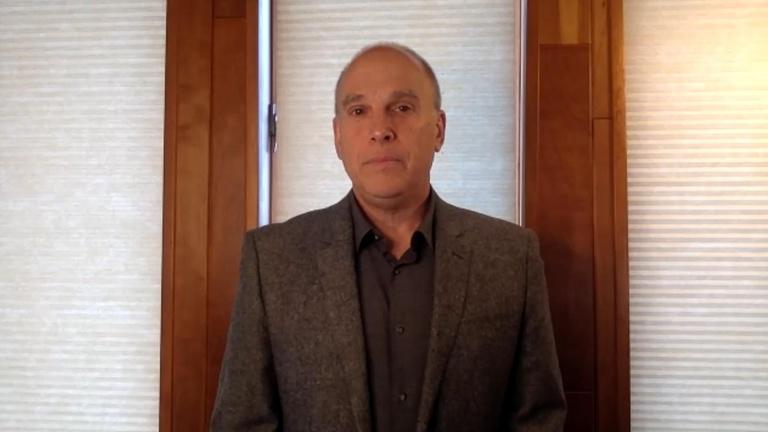 In new book "In the Time of COVID: One Hospital's Struggles and Triumphs," Dr. Adam Jarrett, Chief Medical Officer at Holy Name Medical Center in Teaneck, NJ, shares a first-hand account of lessons learned.
Hotlines and Information
NY State Hotline: 888-364-3065
See New York State coronavirus updates here. Sign up for Governor Cuomo's daily emails here.
COVID Alert NY is a voluntary, anonymous, exposure-notification smartphone app. You will get an alert if you were in close contact with someone who tests positive for COVID-19. Learn more about how it works and download it to your mobile phone.
Work and Assistance
Employers and employees can visit nyc.gov/workers or call 311 (212-NEW-YORK outside NYC) for labor law information and more.
A new New York State web application helps struggling New Yorkers locate benefits they may qualify for. "Find Services" is an easy starting point for first-time users of social programs that relate to unemployment, food insecurity, and housing, among other services.
Nassau County
Text COVID19NC to 888777 to get updates on Coronavirus in Nassau County on your mobile device.
Nassau County Coronavirus Hotline: 516-227-9570
Hear from state legislators from Nassau County on November 19, 10-11 a.m. in the free webinar: Suffolk County Virtual State Legislative Forum, organized by City & State New York.
Nassau County COVID-19 information and resources. The site updates its data on cases, deaths, hospitalizations, number of ventilator patients and discharges daily at 5pm.
Suffolk County
Text COVIDSUFFOLK to 67283 to get updates on Coronavirus in Suffolk County on your cell phone.
Call 1-888-364-3065 with questions about travel and symptoms.
Hear from state legislators from Suffolk County on November 12, 10-11 a.m. in the free webinar: Suffolk County Virtual State Legislative Forum, organized by City & State New York.
Suffolk County COVID-19 information and resources, including daily reports of deaths, cases, and cases by county.
Remote Learning Resources from WNET Education
WLIW21 is the home of a weekday broadcast block starting at 9 a.m. Grades 3K-Grade 2 are served by Let's Learn, NYC!, followed by a NJTV Learning Live lesson for 3rd graders at 10 a.m., 4th graders at 11 a.m., and 5th graders at 12 p.m.
Broadcast schedules on WLIW21, WLIW World and PBS Kids were developed to help schools and districts bridge the digital divide and provide equitable access to learning for all students at home, regardless of access to the internet or computers.
Help keep students learning at home with tools for parents and educators on WNET's Education site. All resources are free and standards-aligned.