WLIW21 and PBS offer regular, in-depth reporting on the coronavirus COVID-19 that addresses the disease, emergency response measures, the economic impact and the safety precautions that are best for your health. Here is the latest from medical professionals and experts, politicians and officials, and journalists who cover coronavirus news. This page will be updated as reporting continues.
Recent COVID-19 News and Numbers
Click for Hotlines and Information Sources for Nassau and Suffolk Counties
OThere are new restrictions in six COVID-19 clusters in New York State that include Brooklyn and two parts of Queens in New York City, Rockland and Orange counties, and Broome County. Look up an address to see if it is in a COVID-19 Hot Spot Zone with restrictions. Maps of the cluster zones can be found here.
The places and activities regulated are non-essential gatherings, houses of worship, businesses, dining, and schools. The restrictions depend on whether a zipcode is in a red, orange or yellow zone. See the New York State site for details.
WLIW21 offers coronavirus coverage updates via email or mobile. Sign up for email alerts here, or text INFORMATION to 30644 for mobile notifications.
American Cities Rebuilding: Online Conference
Infrastructure: A Ticket to Ride in Post-COVID-19, and Healthcare: Flattening the Curve and Addressing the Disparities, are two of the panel conversations taking place October 14 to 16 during the free online conference American Cities Rebuilding, which focuses on healthcare, education and the economy in cities through the lenses of COVID-19 and social justice. Register for the free event, here.
The three-day conference is a collaboration between NJ Spotlight News, a leading source of digital public policy, environmental and education news in New Jersey and The WNET Group.
MetroFocus Interviews
MetroFocus is on weeknights at 5, 7 and 11 p.m. on broadcast and livestream; listen weeknights on 88.3 WLIW-FM at 11 p.m.
PBS NewsHour Reports
PBS NewsHour is on weeknights at 6 p.m. and weekends at 6:30 p.m. on broadcast and livestream. Listen to half-hour broadcasts on 88.3 WPPB weeknights at 6 p.m.
October 13: Coronavirus surges: what countries have in common


The world is struggling to slow a new surge in the number of COVID-19 infections. The problem is especially pronounced in Europe, where France, Italy, Spain and the United Kingdom account for a large share of new cases. Amna Nawaz talks to global health expert Lawrence Gostin of Georgetown Law School about new hot spots and how to curb them.
October 11: Mobile outreach: A lifeline during COVID-19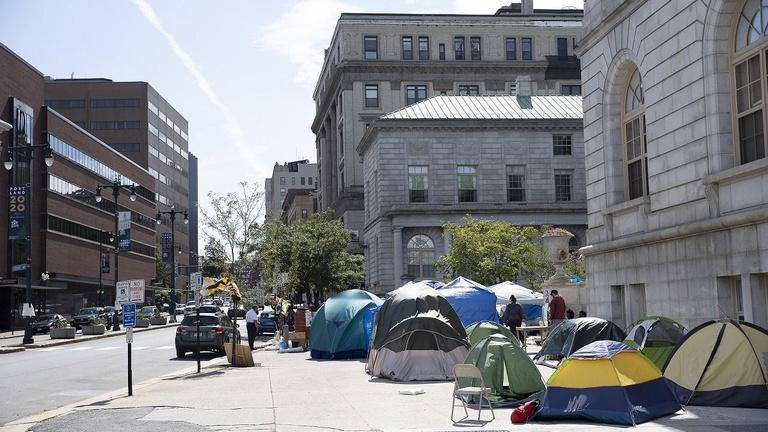 For Preble Street Resource Center, a social services agency in Portland, Maine, adapting to the pandemic has meant the soup kitchen can't serve indoor meals, social workers can't meet clients in their offices, and limiting the number of people allowed in shelters — all at a time when these services are needed the most. Christopher Booker reports on how a truck has helped solve the problem.
Amanpour and Company
Amanpour and Company is on Monday – Saturday at 12 a.m.; repeats at 5 a.m. and 3 p.m. Watch broadcast or livestream.
NJ Spotlight News with Briana Vannozzi
NJ Spotlight News provides daily reporting on the coronavirus in New Jersey, as well as newsletters.
October 12: COVID-19 Numbers Rollercoaster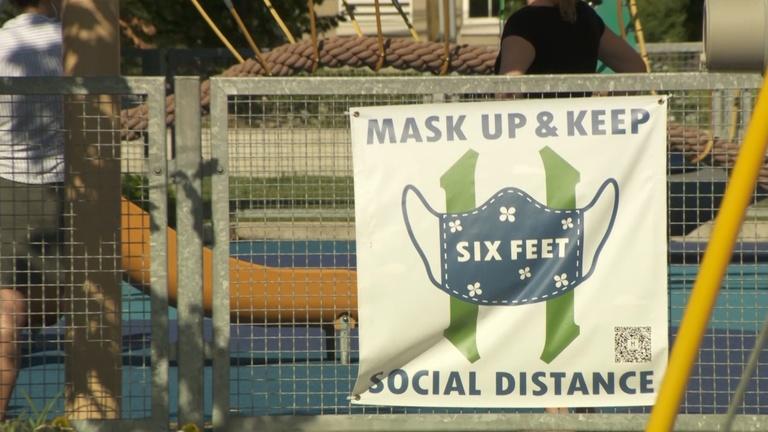 The state Health Department reports 478 new cases, pushing the total to 214,097 with just one new death for a total of 14,387 confirmed deaths. The rate of transmission is 1.16. Anything above 1.0 indicates the outbreak may be expanding. It's been above 1.0 for more than five weeks, which is well above where the governor wants it. COVID-19 hospitalizations are over 600 for the sixth straight day and are at their highest mark since early August.
GZERO WORLD with Ian Bremmer
Ian Bremmer shares his perspective on recent global events and interviews the world leaders, experts and newsmakers. Watch Saturdays at 6 p.m. or stream now.
Saturday, October 10: How the Pandemic Has Upended Refugees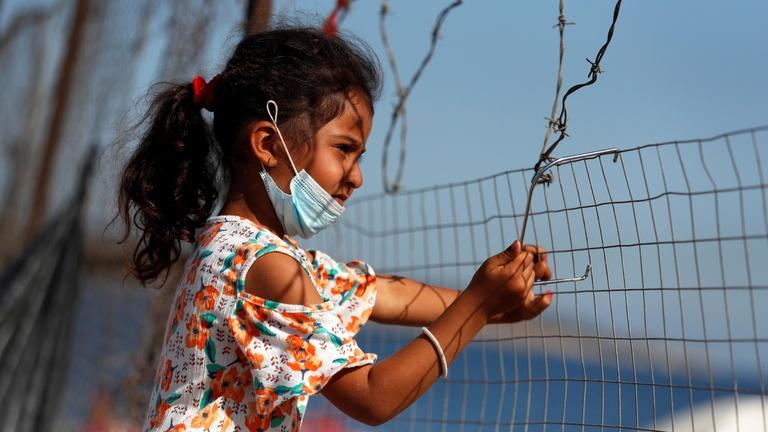 When the pandemic hit, refugees braced for the worst. And while it hasn't yet turned out to be the public health crises many feared, UN High Commissioner for Refugees Filippo Grandi (who recently contracted the virus himself) says it's been disastrous all the same. He joins the show. Then, Ian discusses the latest on the Venezuelan refugee crisis with Colombian President Iván Duque.
Hotlines and Information
NY State Hotline: 888-364-3065
See New York State coronavirus updates here. Sign up for Governor Cuomo's daily emails here.
COVID Alert NY is a voluntary, anonymous, exposure-notification smartphone app. You will get an alert if you were in close contact with someone who tests positive for COVID-19. Learn more about how it works and download it to your mobile phone.
Nassau County
Text COVID19NC to 888777 to get updates on Coronavirus in Nassau County on your mobile device.
Nassau County Coronavirus Hotline: 516-227-9570
Nassau County COVID-19 information and resources. The site updates its data on cases, deaths, hospitalizations, number of ventilator patients and discharges daily at 5pm.
Suffolk County
Text COVIDSUFFOLK to 67283 to get updates on Coronavirus in Suffolk County on your cell phone.
Call 1-888-364-3065 with questions about travel and symptoms.
Suffolk County COVID-19 information and resources, including daily reports of deaths, cases, and cases by county.
Remote Learning Resources from WNET Education
WLIW21 is the home of a weekday broadcast block starting at 9 a.m. Grades 3K-Grade 2 are served by Let's Learn, NYC!, followed by a NJTV Learning Live lesson for 3rd graders at 10 a.m. and one for 4th graders at 11 a.m.
See the entire WLIW21 and WLIW World broadcast October line-up for grades 2K to Grade 5, along with additional learning materials from WNET Education.
Help keep students learning at home with tools for parents and educators on WNET's Education site. All resources are free and standards-aligned.