WLIW21 and PBS offer regular, in-depth reporting on the coronavirus COVID-19 that addresses the disease, emergency response measures, the economic impact and the safety precautions that are best for your health. Here is the latest from medical professionals and experts, politicians and officials, and journalists who cover coronavirus news. This page will be updated as reporting continues.
Recent COVID-19 News and Numbers
Click for Hotlines and Information Sources for Nassau and Suffolk Counties
On October 21, Governor Andrew M. Cuomo detailed the metrics for New York State's new "micro-cluster" strategy and restrictions to tackle COVID-19 hot spots, which include Brooklyn and two parts of Queens in New York City, Rockland and Orange counties, and Broome County. Based on improvements in Queens' red and orange zones over the past 14 days, its clusters are now all yellow zones.
Look up an address to see if it is in a COVID-19 Hot Spot Zone with restrictions. Maps of the cluster zones can be found here.
The places and activities regulated are non-essential gatherings, houses of worship, businesses, dining, and schools. See the New York State site for details on how cluster zones are identified and implemented.
WLIW21 offers coronavirus coverage updates via email or mobile. Sign up for email alerts here, or text INFORMATION to 30644 for mobile notifications.
MetroFocus Interviews
MetroFocus is on weeknights at 5, 7 and 11 p.m. on broadcast and livestream; listen weeknights on 88.3 WLIW-FM at 11 p.m.
October 20: "FRONTLINE: Whose Vote Counts"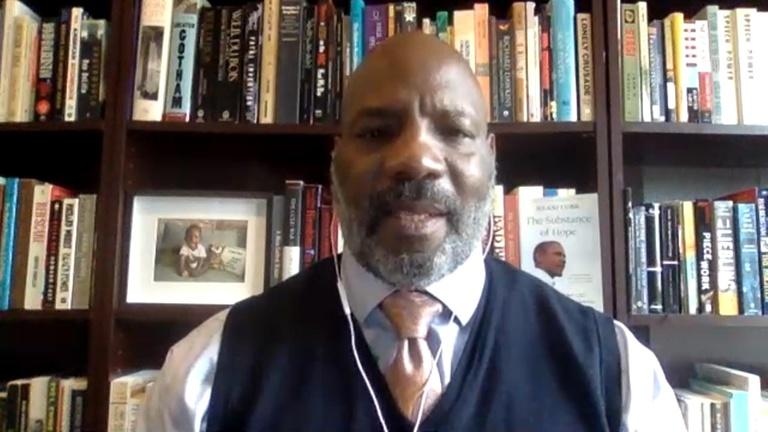 Historian, journalist, and New Yorker writer Jelani Cobb discusses his new Frontline documentary "Whose Vote Counts" as he investigates how the pandemic is being used to sway voter turnout, how communities of color are bearing the brunt of both the virus and voting laws, and how courts around the country are already shaping the outcome of the election.
October 14: Tradition and COVID Clash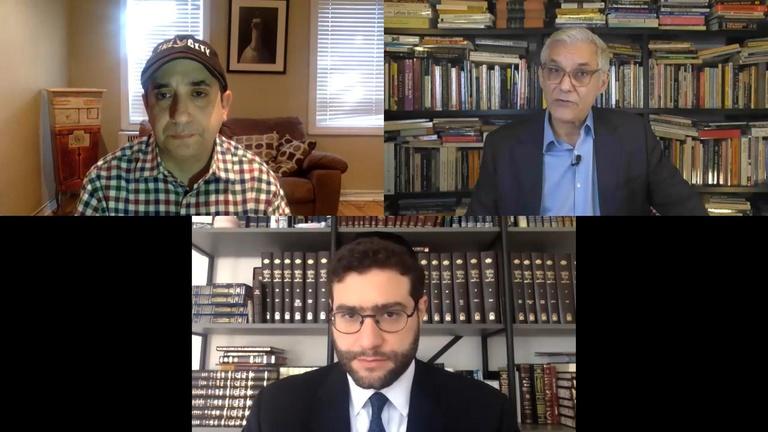 The episode looks at New York State's new restrictions, the backlash and the intersection of safety and faith with Rabbi Benjamin Goldschmidt, Assistant Rabbi at Park East Synagogue and author of the Washington Post op-ed "Rabbis Need To Do Our Part To Help Keep The Coronavirus From Spreading," and Reuven Blau, Senior Reporter with THE CITY.
PBS NewsHour Reports
PBS NewsHour is on weeknights at 6 p.m. and weekends at 6:30 p.m. on broadcast and livestream. Listen to half-hour broadcasts on 88.3 WPPB weeknights at 6 p.m.
October 23: Head of NIH on Reining in Raging, in Virus, Vaccine Progress


Coronavirus is spreading across the United States more widely than it did in previous waves. U.S. hospitalizations rose 40 percent in the past month and increased across 38 states during the past week. The country saw more than 75,000 new cases Thursday; over 41,000 people are hospitalized with the virus. Judy Woodruff talks to Dr. Francis Collins, director of the National Institutes of Health.
October 23: The Show Will Go On! Performing Arts Pivot During Pandemic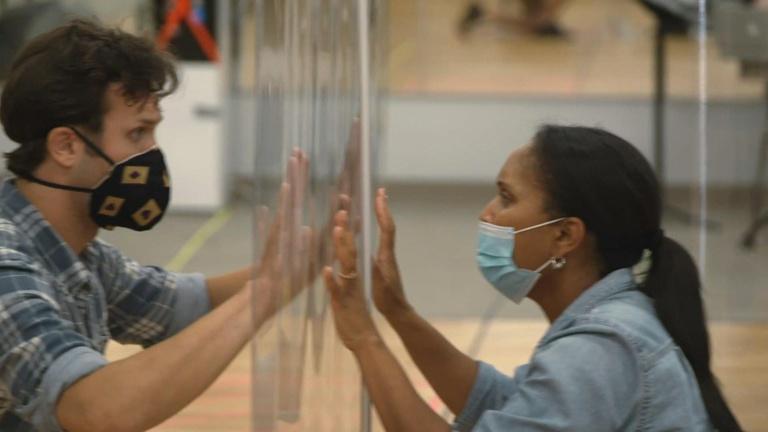 The coronavirus pandemic has affected nearly every aspect of American life, including the performing arts. Actors and dancers are experiencing unemployment rates over 50 percent, and many companies have said they will remain closed for in-person performances for the foreseeable future. But there are glimmers of hope and pockets of movement where the show goes on.
October 21: American Teens on Mental Health Struggles During Pandemic

How are the pandemic, social isolation and remote learning affecting mental health among adolescents? Our Student Reporting Labs teamed up with Well Beings, a public media reporting initiative, to find out. Using a unique back-to-school curriculum, student reporters recorded video diaries documenting this historic year as it unfolds. Here is a sample of their experiences, in their own words.
October 20: Behind the 2 Parties' Varying Priorities for COVID Relief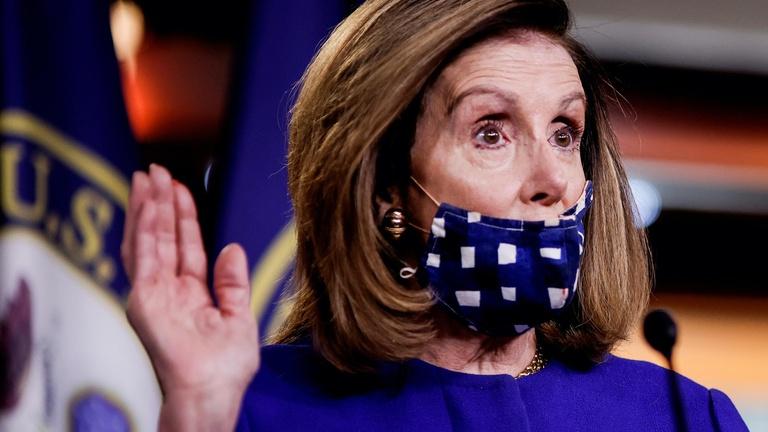 Is time running out for economic stimulus before Election Day? The informal deadline set by House Speaker Nancy Pelosi is passing Tuesday. She and Treasury Secretary Steve Mnuchin held more talks about pandemic relief but did not yet reach agreement. Meanwhile, Senate Majority Leader Mitch McConnell seems to oppose making a deal before the election.
October 19: A Public Health Expert on the 'Darkest Part' of Pandemic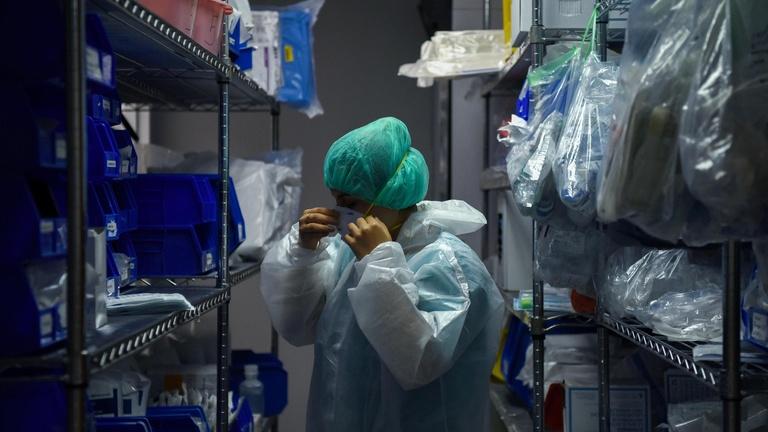 As the coronavirus surges across much of the United States, infection rates are particularly high in some less-populated Western and Midwestern states, including Montana, North Dakota and South Dakota. Amna Nawaz talks to Dr. Michael Osterholm, director of the Center for Infectious Disease Research and Policy at the University of Minnesota about the crisis — and how to address it.
October 19: Can Congress Agree on COVID-19 Relief Before the Election?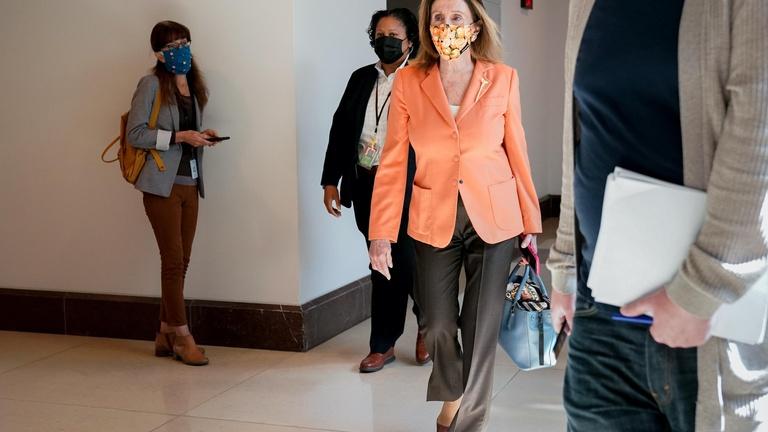 While the presidential candidates make their pitches to voters across the country, lawmakers in Washington, D.C., are continuing negotiations over another coronavirus relief package. House Speaker Nancy Pelosi and Treasury Secretary Steve Mnuchin said their differences on a bill are narrowing — but meanwhile, time is running short.
October 16: A Global View of the Worsening Coronavirus Crisis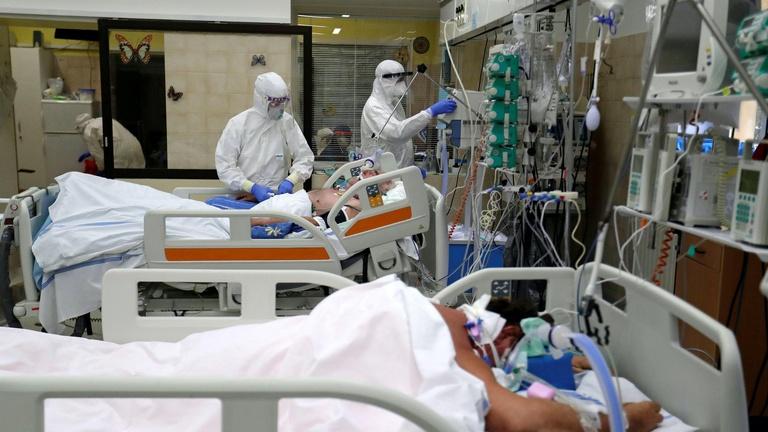 Across the globe, new cases of the coronavirus have climbed to an all-time high of more than 330,000 per day. Continental Europe is facing unprecedented spread, but conditions are worsening in the United Kingdom and in parts of Latin America, as well.
Amanpour and Company
Amanpour and Company is on Monday – Saturday at 12 a.m.; repeats at 5 a.m. and 3 p.m. Watch broadcast or livestream.
October 21: Jazz Singer Melody Gardot on Creativity During a Pandemic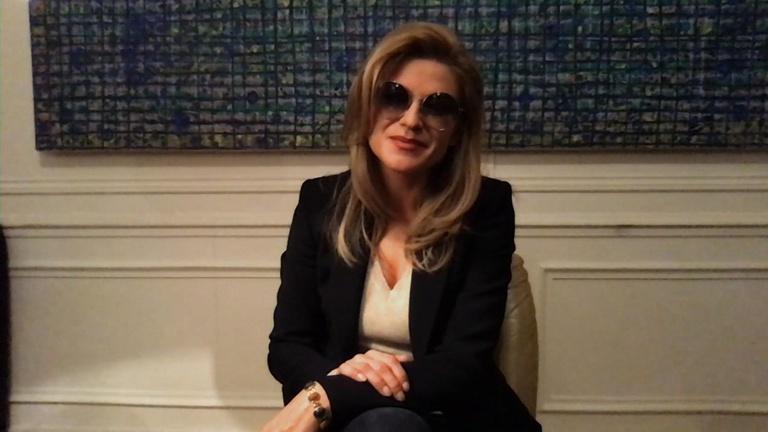 Many of us are missing the joys of live performance: concerts, plays, clubs, rock bands, opera. Artists are suffering too, from the loss of jobs, livelihoods, and joy. But the pandemic has also sparked creative brilliance, as in the case of jazz singer Melody Gardot. She joins the show from Paris to talk about creativity during a pandemic.
October 20: Harvard Political Theorist Danielle Allen on Unity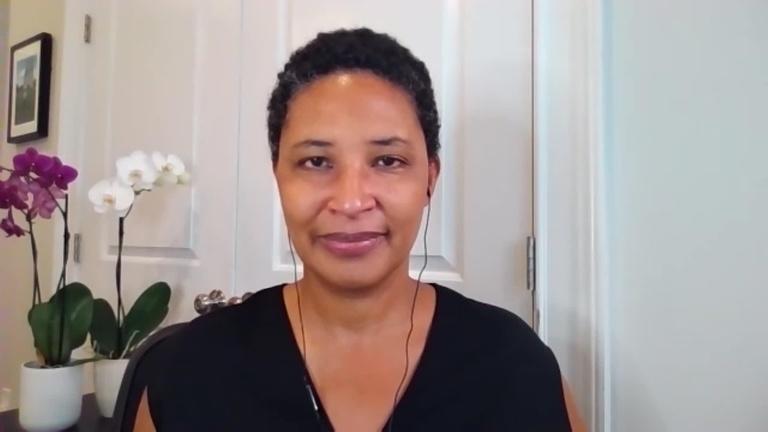 Amid the winner-take-all ruthlessness of American politics, Harvard professor Danielle Allen makes the case for unity. Allen is director of Harvard's Center for Ethics and is spearheading its COVID-19 response initiative. She tells Walter Isaacson why rampant factionalism is a major roadblock to governance.
October 19: The United States' Trail of Missteps Handling COVID-19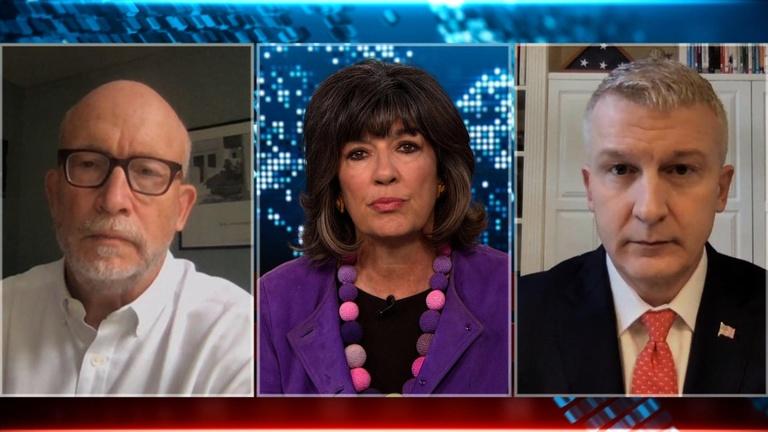 Coronavirus cases are alarmingly on the rise. One of the nation's leading experts predicts the next six to twelve weeks will be the darkest of the entire pandemic. Over the past five months, Oscar-winning documentarian Alex Gibney has uncovered a tragic trail of missteps by the Trump administration. He joins the program alongside former BARDA director Rick Bright.
October 16: Will the Election be a Referendum on Health Reform?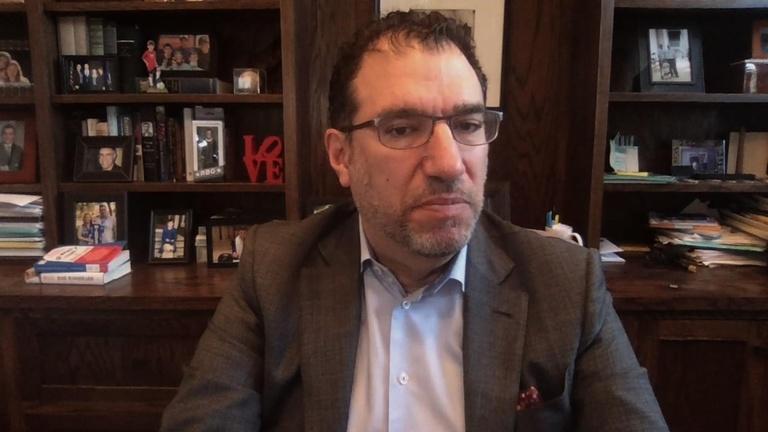 As the election draws closer, America's coronavirus death toll continues to climb. The devastating, ongoing crisis is a major test for America's healthcare system, and Andy Slavitt says that the election "will–yet again–be a referendum on health reform."
NJ Spotlight News with Briana Vannozzi
NJ Spotlight News provides daily reporting on the coronavirus in New Jersey, as well as newsletters.
October 23: Professor on Disparities in COVID-19 Wait Times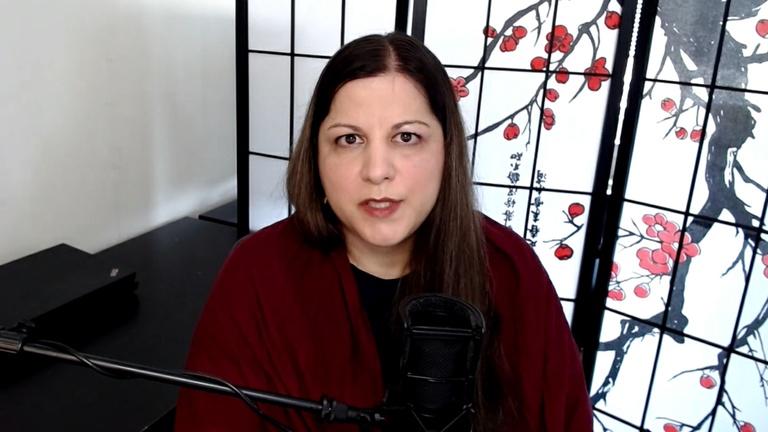 It takes 2 and-a-half days for coronavirus test results now, but it's still too slow to accurately trace infections, according to researchers at Rutgers University.
October 21: Warehouse Workers Protest Working Condutions During COVID-19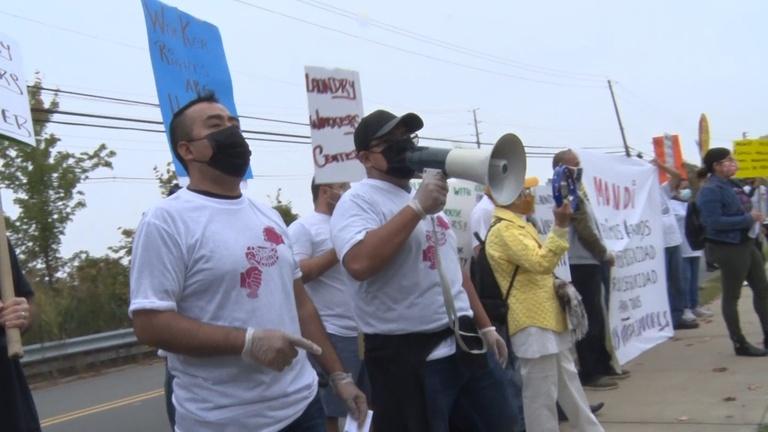 Nearly two dozen warehouse workers rallied in front of a Leonia company alleging failure to protect employees during the height of the coronavirus in New Jersey.
October 20: Contact Tracers Track Family Events and Dodge Politics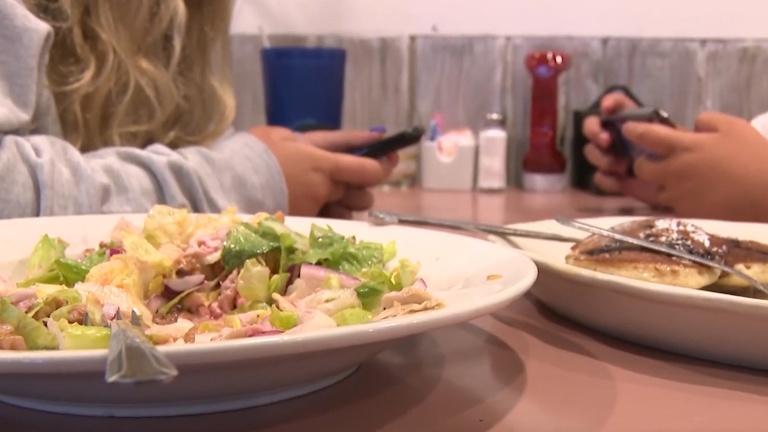 New Jersey's COVID-19 caseload topped 1,000 again Tuesday, and stats show hotspots often flare up at home. Some COVID contact tracers say, families lulled into a false sense of security often let down their guard and let the virus in, to their own surprise. And as a toxic election draws near, tracers also often confront people who won't cooperate because they think COVID-19's nothing but politics.
October 19: As COVID Cases Climb, Experts Urge 'Surgical Closings'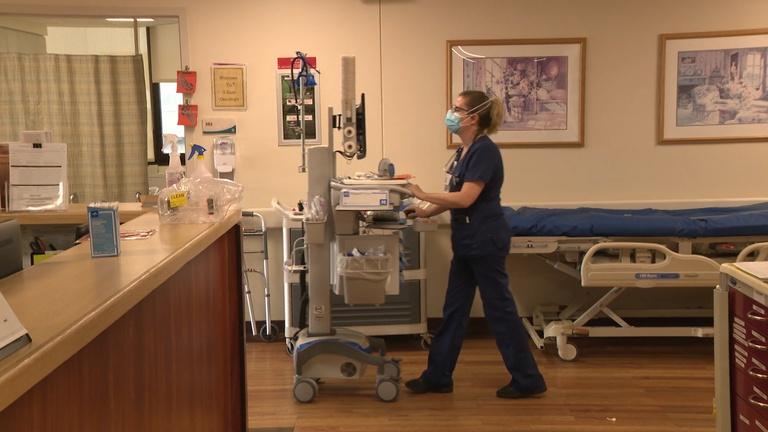 Over the past week, New Jersey's averaged more than a thousand COVID-19 cases a day. Some health experts claim it's time for the state to "surgically" reverse some of its Phase Two reopening plan, specifically gyms and indoor dining. The governor disagrees, but acknowledges a second COVID-19 wave is building.
October 16: American Cities Rebuilding: Addressing Health Disparities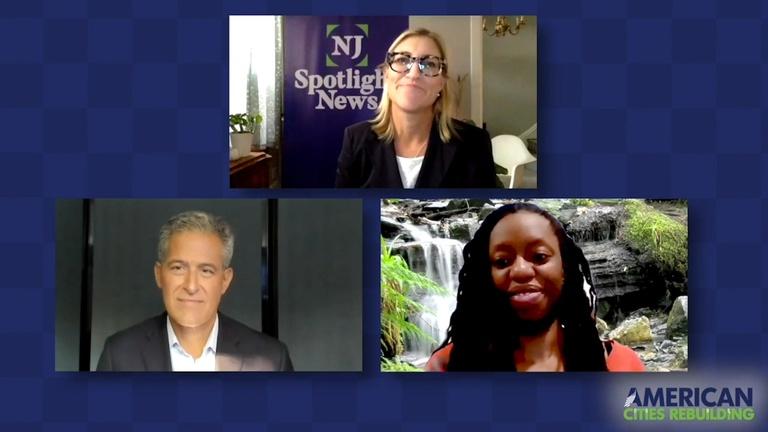 Health care reporter Lilo Stainton moderates a panel discussion on flattening the COVID-19 curve and addressing racial disparities with Richard Besser, President and CEO of the Robert Wood Johnson Foundation, and Dr. Nicole Alexander-Scott, the director of the Rhode Island Department of Health.
Firing Line with Margaret Hoover
Firing Line airs Saturdays at 7:30pm and streams live.
October 16: Dr. Anthony Fauci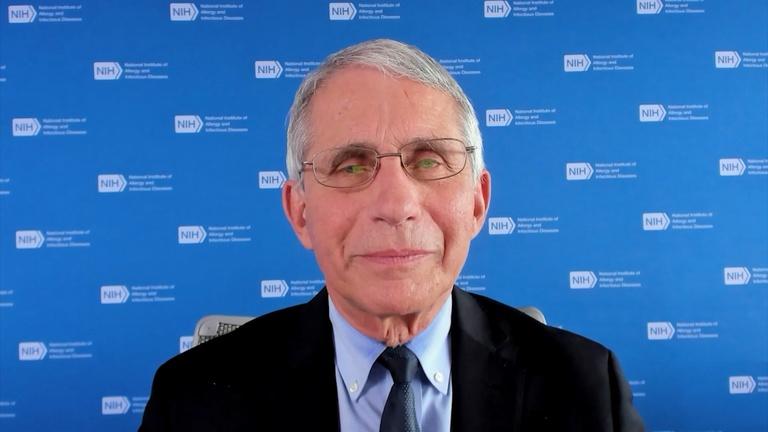 Dr. Anthony Fauci discusses the latest science on COVID-19 and the race to develop a vaccine. As new daily cases rise in more than a dozen states, Fauci explains what Americans should expect about living with the pandemic this winter and beyond.
GZERO WORLD with Ian Bremmer
Ian Bremmer shares his perspective on recent global events and interviews the world leaders, experts and newsmakers. Watch Saturdays at 6 p.m. or stream now.
October 10: How the Pandemic Has Upended Refugees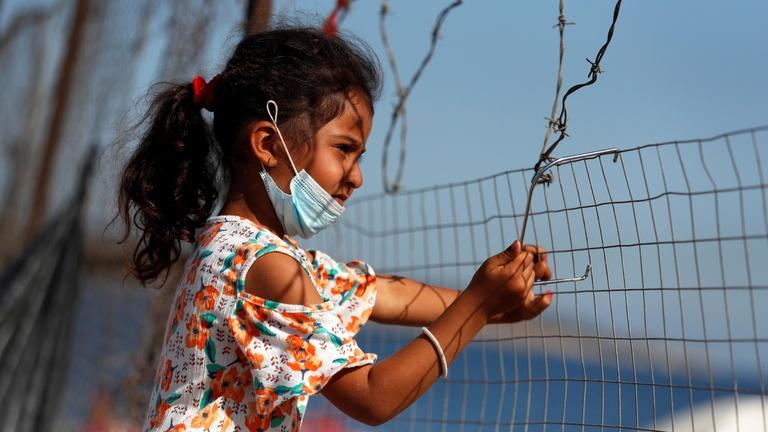 When the pandemic hit, refugees braced for the worst. And while it hasn't yet turned out to be the public health crises many feared, UN High Commissioner for Refugees Filippo Grandi (who recently contracted the virus himself) says it's been disastrous all the same. He joins the show. Then, Ian discusses the latest on the Venezuelan refugee crisis with Colombian President Iván Duque.
Hotlines and Information
NY State Hotline: 888-364-3065
See New York State coronavirus updates here. Sign up for Governor Cuomo's daily emails here.
COVID Alert NY is a voluntary, anonymous, exposure-notification smartphone app. You will get an alert if you were in close contact with someone who tests positive for COVID-19. Learn more about how it works and download it to your mobile phone.
Nassau County
Text COVID19NC to 888777 to get updates on Coronavirus in Nassau County on your mobile device.
Nassau County Coronavirus Hotline: 516-227-9570
Nassau County COVID-19 information and resources. The site updates its data on cases, deaths, hospitalizations, number of ventilator patients and discharges daily at 5pm.
Suffolk County
Text COVIDSUFFOLK to 67283 to get updates on Coronavirus in Suffolk County on your cell phone.
Call 1-888-364-3065 with questions about travel and symptoms.
Suffolk County COVID-19 information and resources, including daily reports of deaths, cases, and cases by county.
Remote Learning Resources from WNET Education
WLIW21 is the home of a weekday broadcast block starting at 9 a.m. Grades 3K-Grade 2 are served by Let's Learn, NYC!, followed by a NJTV Learning Live lesson for 3rd graders at 10 a.m. and one for 4th graders at 11 a.m.
See the entire WLIW21 and WLIW World broadcast October line-up for grades 2K to Grade 5, along with additional learning materials from WNET Education.
Help keep students learning at home with tools for parents and educators on WNET's Education site. All resources are free and standards-aligned.