WLIW21 and PBS offer regular, in-depth reporting on the coronavirus COVID-19 that addresses the disease, emergency response measures, the economic impact and the safety precautions that are best for your health. Here is the latest from medical professionals and experts, politicians and officials, and journalists who cover coronavirus news. This page will be updated as reporting continues.
Recent COVID-19 News and Numbers
Click for Hotlines and Information Sources for Nassau and Suffolk Counties
In his nightly Coronavirus email, cited a CBS news report about a Cutchogue wedding and a Bellport birthday party in Suffolk County that were "superspreader" events: 56 people have tested positive COVID-19 and nearly 300 attendees are now quarantined.
In terms of COVID-19 deaths during the pandemic, Johns Hopkins University says Suffolk County is 15th deadliest county in the U.S.
Look up an address to see if it is in a COVID-19 New York State Hot Spot Zone with "micro-cluster" restrictions. Maps of the cluster zones can be found here.
The places and activities regulated are non-essential gatherings, houses of worship, businesses, dining, and schools. See the New York State site for details on how cluster zones are identified and implemented.
WLIW21 offers coronavirus coverage updates via email or mobile. Sign up for email alerts here, or text INFORMATION to 30644 for mobile notifications.
MetroFocus Interviews
MetroFocus is on weeknights at 5, 7 and 11 p.m. on broadcast and livestream; listen weeknights on 88.3 WLIW-FM at 11 p.m.
October 28: Master Virus Hunter "Deeply Concerned" About COVID's Course in NYC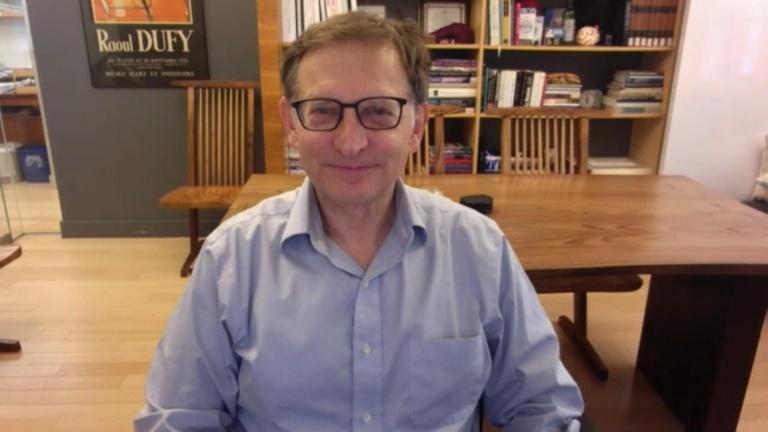 With new cases of COVID arising across the tri-state, fears of a second wave of the virus may be rooted in scientific fact. But will be the infection be mutated and more dangerous or severe? Tonight, the preeminent epidemiologist at Columbia University Dr. Ian Lipkin, who consulted on the Steven Soderbergh movie Contagion and is known as the "master virus hunter," shares his concerns about COVID's trajectory in New York City.
October 27: Taking on the City's Worst Landlords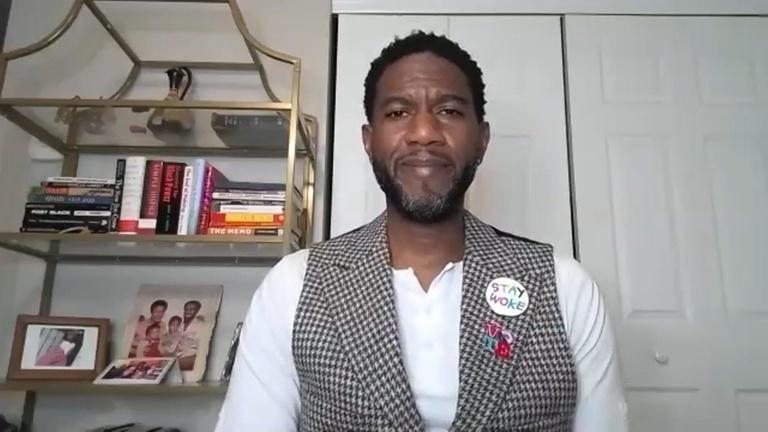 Mice infestations, lead paint, mold plus lack of heat, water, and electricity! Public advocate Jumaane Williams is cracking down on the city's worst landlords and gives us a front row seat to the fight. Plus, he shares his views on the new COVID lockdown of the NYC ghost town that is still very much alive as well as the "toxic machismo" driving the governing of the city and the state.
PBS NewsHour Reports
PBS NewsHour is on weeknights at 6 p.m. and weekends at 6:30 p.m. on broadcast and livestream. Listen to half-hour broadcasts on 88.3 WPPB weeknights at 6 p.m.
October 30: Belgium's 'Coronavirus Tsunami' Threatens Health Care System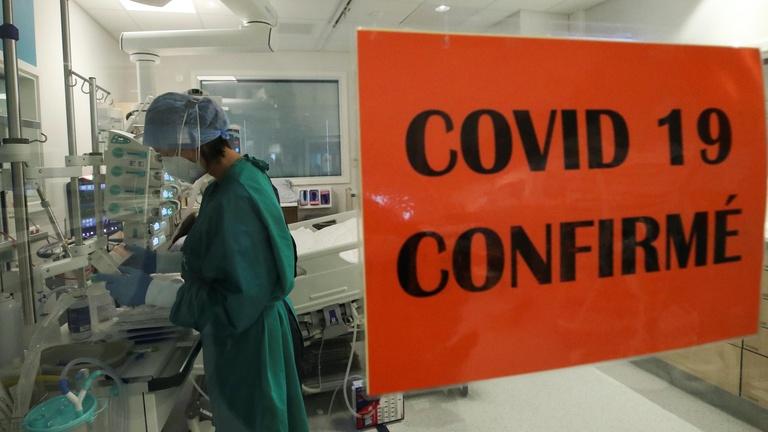 While the coronavirus surges again in the U.S., it is also raging in Europe — and nowhere worse than Belgium, which is now the continent's worst hot spot. The southern, French-speaking Wallonia region is being hit particularly hard. Special correspondent Lucy Hough reports from Liege, where intensive care beds are filling up and hospital admissions have been doubling every eight days.
October 29: How Pandemic Has Shifted U.S. Labor From Services to Goods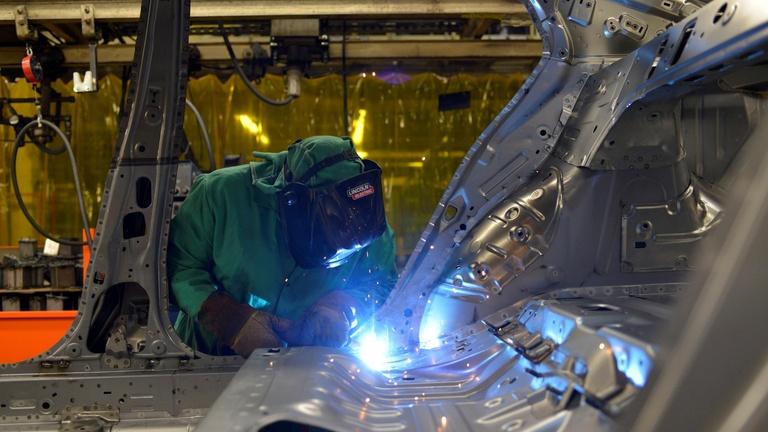 The last major economic report before Election Day indicates a 7.4 percent growth rate in economic output during the year's third quarter. It's a sharp rebound from the record plunge of the previous quarter, and the fastest pace since World War II. But economists point to federal stimulus as a key driver — and that's running out. The Washington Post's David Lynch joins Judy Woodruff to discuss.
October 28: How Biden and Trump Are Talking About COVID as They Campaign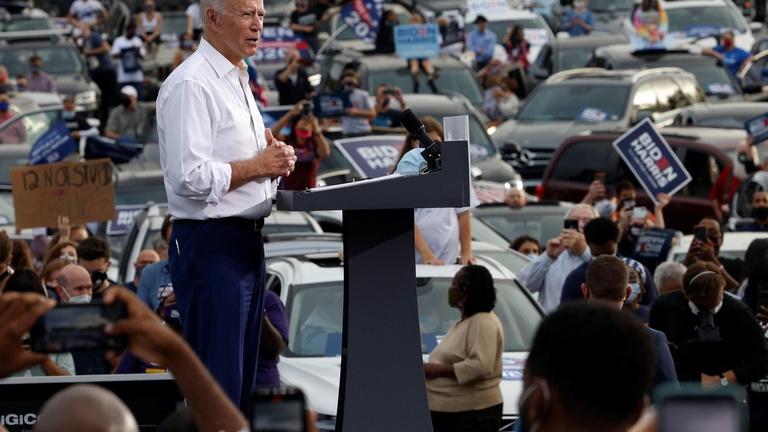 Americans again headed to the polls Wednesday, even as coronavirus continued its nationwide surge. On the campaign trail, President Trump and Sen. Kamala Harris visited Arizona, a state Trump won by 3.5 points in 2016. Current polls indicate the race in the battleground state could be closer this year. Meanwhile, Joe Biden cast his own ballot in his home state of Delaware.
October 27: What China's Dominance of PPE Market Means for the U.S.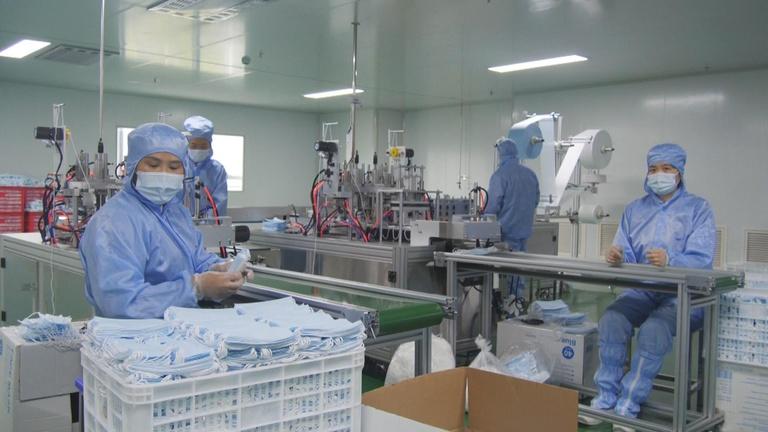 During the coronavirus pandemic, the world has become reliant on personal protective equipment, or PPE. Most of this essential gear, from masks to gowns to goggles, comes from China — and experts in the U.S. say this foreign dependence is problematic. Bur for now, the country where the virus originated is producing much of what's needed to fight it off.
October 27: Lightfoot: Chicago's Rising COVID Cases Are 'Great Concern'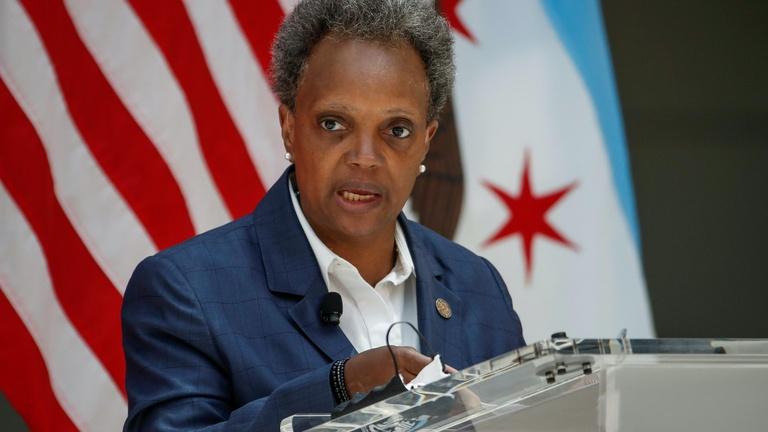 Chicago was hit hard by coronavirus earlier this year and is now suffering through a second surge. In addition, state and local budgets have fallen significantly due to the pandemic. With federal stimulus talks stalled, mayors like Lori Lightfoot are on their own. Lightfoot joins Judy Woodruff to discuss COVID-19 numbers, possible new state restrictions and her reaction to the federal response.
October 26: How Utah's Coronavirus Spread Has Become a Statewide Crisis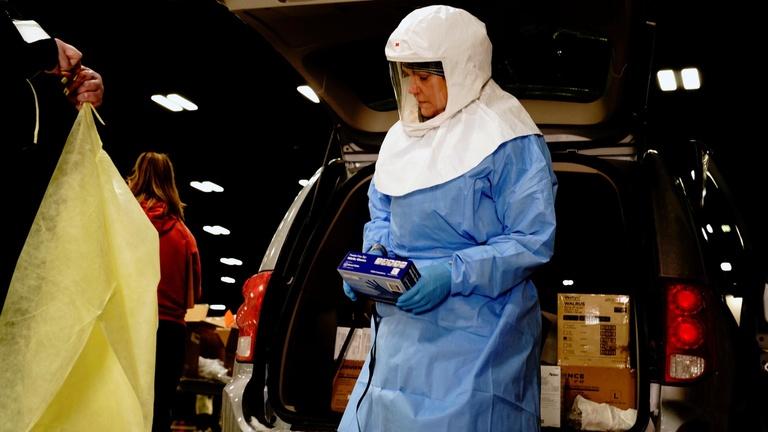 Coronavirus is spiking in parts of the U.S. spared the worst of the pandemic in its early days, as well as in states that already suffered. With an average of 75,000 new daily cases over the past week, hospital admissions are rising, straining health care systems and forcing very difficult decisions. William Brangham talks to Dr. Edward Stenehjem of the Intermountain Healthcare system in Utah.
October 25: Sports, Activism & COVID-19 Create an Unlikely Polling Place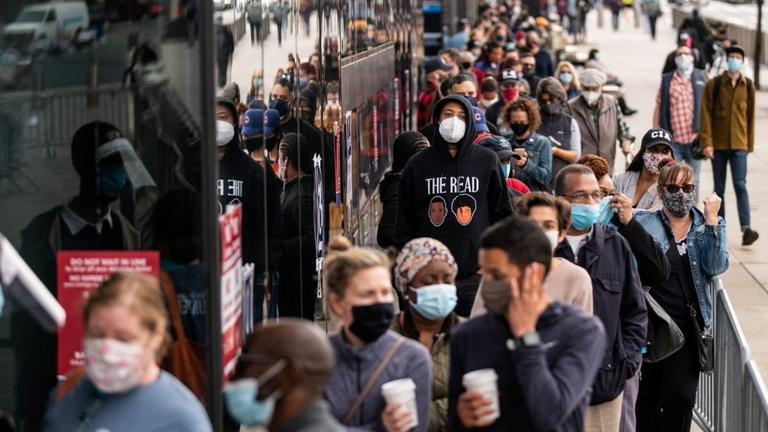 New York State has never allowed early voting for a presidential election before—but nothing about 2020 has been normal. NY early voting began Saturday, and as New Yorkers lined up around the block to cast their ballots an unlikely venue opened its doors to voters. NewHour Weekend's Christopher Booker reports from the Barclays Center, normally a sports venue, now a voting hub in Brooklyn, NY.
October 23: Head of NIH on Reining in Raging, in Virus, Vaccine Progress


Coronavirus is spreading across the United States more widely than it did in previous waves. U.S. hospitalizations rose 40 percent in the past month and increased across 38 states during the past week. The country saw more than 75,000 new cases Thursday; over 41,000 people are hospitalized with the virus. Judy Woodruff talks to Dr. Francis Collins, director of the National Institutes of Health.
October 23: The Show Will Go On! Performing Arts Pivot During Pandemic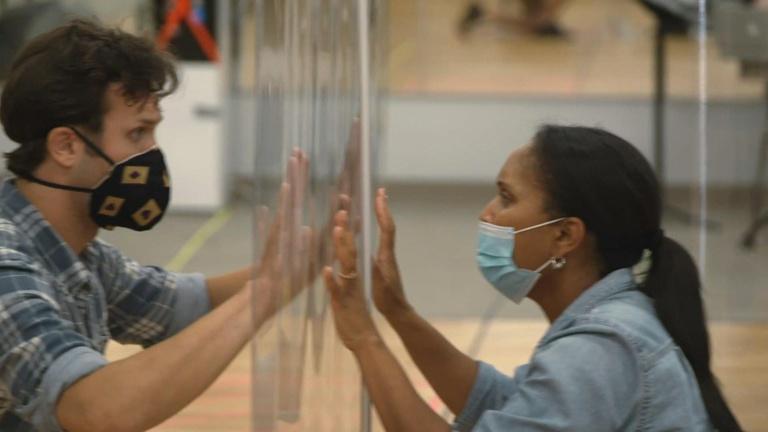 The coronavirus pandemic has affected nearly every aspect of American life, including the performing arts. Actors and dancers are experiencing unemployment rates over 50 percent, and many companies have said they will remain closed for in-person performances for the foreseeable future. But there are glimmers of hope and pockets of movement where the show goes on.
Amanpour and Company
Amanpour and Company is on Monday – Saturday at 12 a.m.; repeats at 5 a.m. and 3 p.m. Watch broadcast or livestream.
October 27: The Medical Community Braces for a Grueling Winter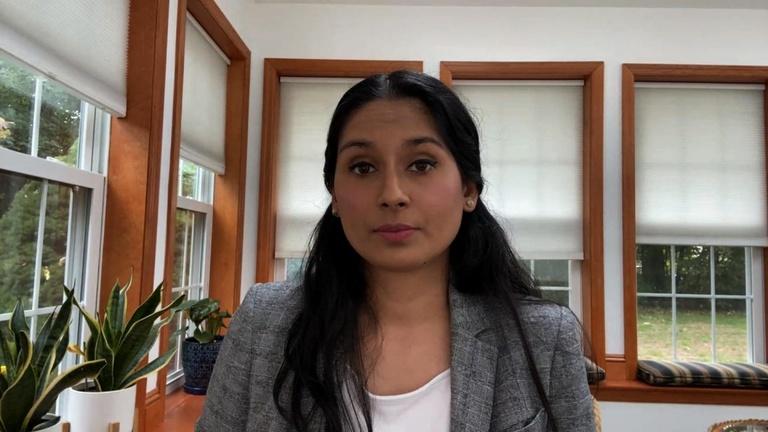 Doctors on the front lines of the COVID-19 pandemic are bracing for a particularly intense winter, even as many of them cope with the post-traumatic stress of the spring. Dr. Syra Madad knows all too well the toll the pandemic has taken on the medical community. She joins the program to discuss the trajectory of the disease in the coming weeks.
October 27: Psychiatrist: We Are Very Susceptible To Our Leader's Tone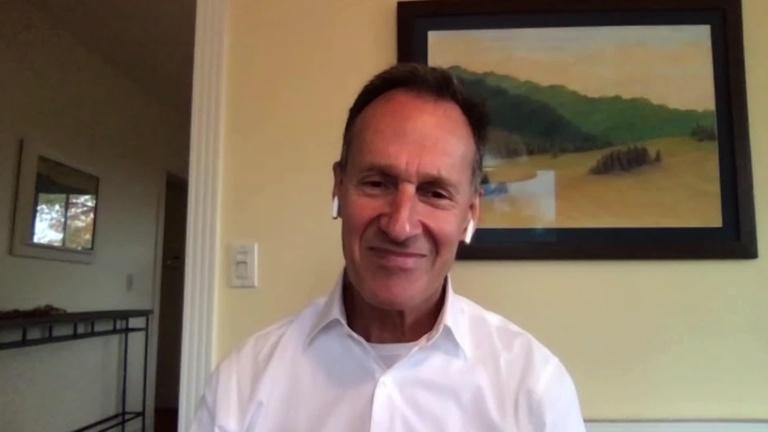 The pandemic has brought with it a season of emotional suffering: waves of grief, loss, and isolation. Dr. Richard A. Friedman argues that our anxiety is fueled by uncertainty over when — or if — life will return to normal. He speaks with Michel Martin about the importance of mental health as we navigate the pandemic and a tense election cycle.
NJ Spotlight News with Briana Vannozzi
NJ Spotlight News provides daily reporting on the coronavirus in New Jersey, as well as newsletters.
October 30: Halloween Goes On, But with Advice to Curb COVID-19 Spread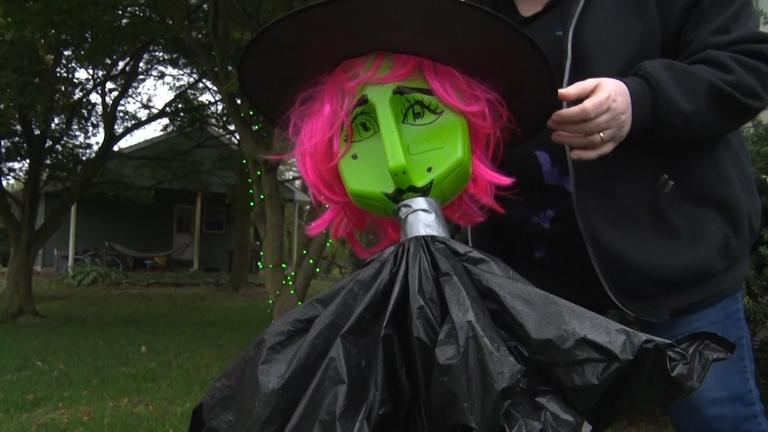 Halloween is still on for New Jersey. But most health experts are advising against door-to-door trick-or-treating. And state leaders say you'll need more than just a costume mask to safely cover your face. It's already a scary time for most people, so can we find a way to keep the Halloween spirit alive?
October 30: Second COVID-19 Wave Could Swamp N.J. Hospitals and Staff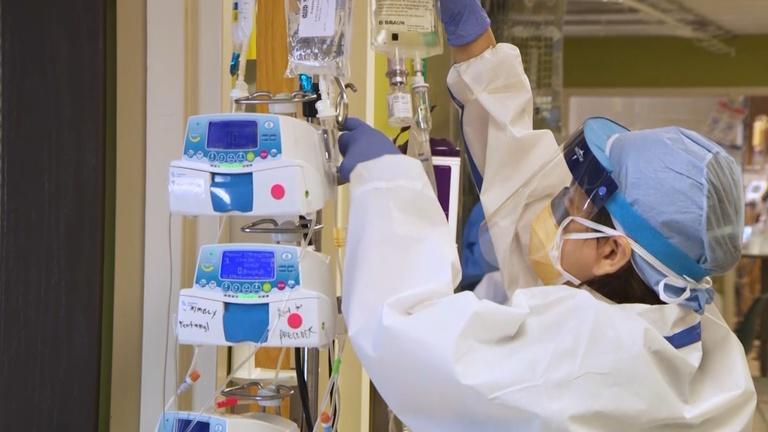 An accurate Covid-19 model predicts a second surge could overwhelm the bed capacity at NJ hospitals and create a critical staff shortage. Experts predict we'll see targeted shutdowns to help control the virus, and warn transit riders to keep their masks on tight.
October 29: Program Helps School Districts Navigate COVID-19 Guidance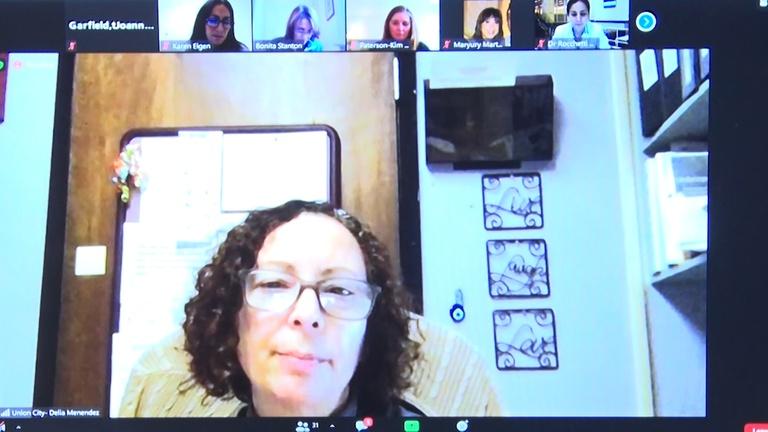 Union City is one of 12 school districts, along with a Boys and Girls Club, tapping Hackensack Meridian School of Medicine's expertise through a program called Support our Schools.
October 28: NJ Cities Order Earlier Bar and Dining Closures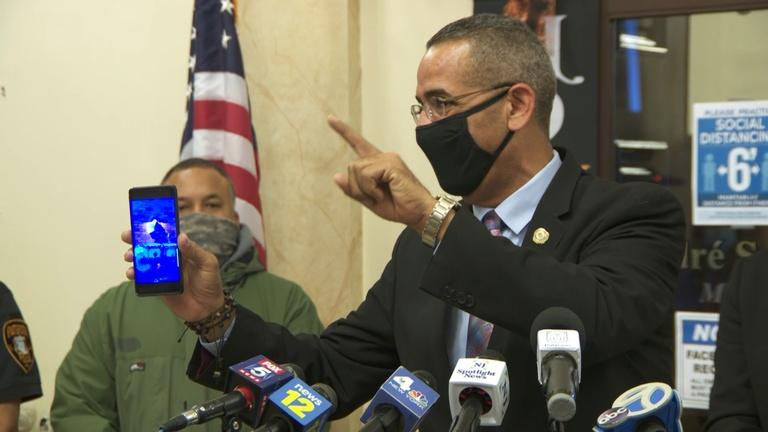 Officials in Newark, Hoboken and Paterson have ordered non-essential businesses to close earlier in an effort to stop the spread of new COVID-19 cases.
October 28: Doctor: Rise in COVID-19 Hospitalizations 'Cause for Alarm'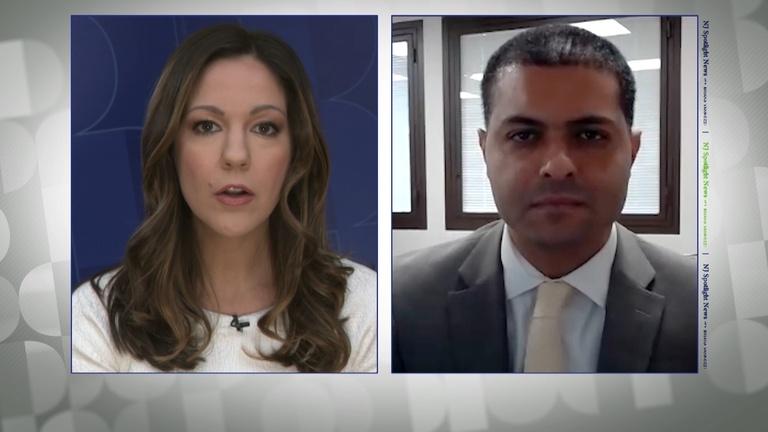 University Hospital's Dr. Shereef Elnahal predicts that the situation will get worse if the state doesn't get the COVID-19 surge under control.
October 27: NJ's Coronavirus Vaccine Plan Starts with Building Trust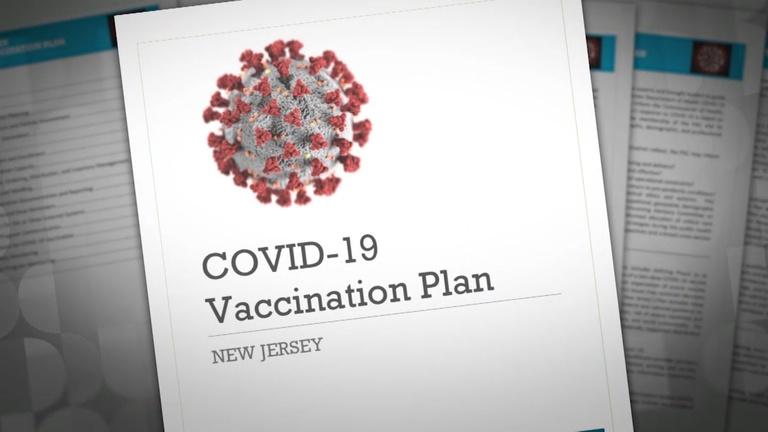 The state has a preliminary plan for vaccine distribution, and it hinges on buy-in from the public.
October 27: Already Stressed NJ Elections Board Face COVID Challenges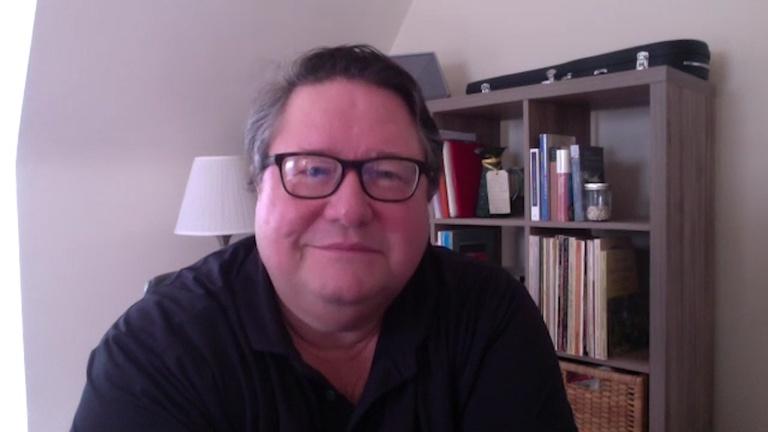 Election Day is one week out and the final days are presenting no shortage of challenges for ballot counters.
October 26: Reporters on NJ's COVID-19 Surge in Long-Term Care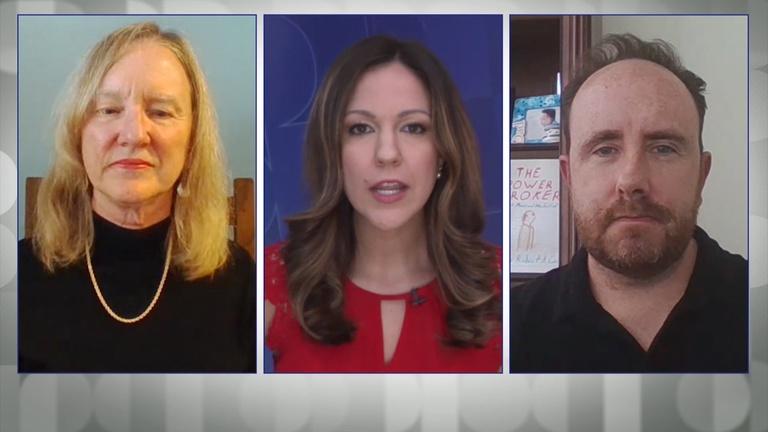 Anchor Briana Vannozzi talks with reporters Lindy Washburn and Scott Fallon about breaking the story on NJ's coronavirus spike in long-term care facilities.
October 26: Business Report: New COVID-19 Business Restrictions in Newark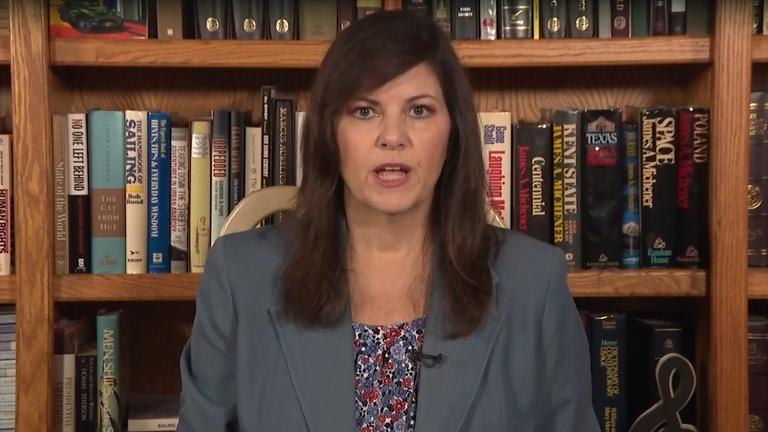 Newark Mayor Ras Baraka is discouraging all parties, indoor and outdoor festivals and large family gatherings until further notice. The new restrictions will remain in place until Nov. 10 when the city will determine its next steps.
October 23: Professor on Disparities in COVID-19 Wait Times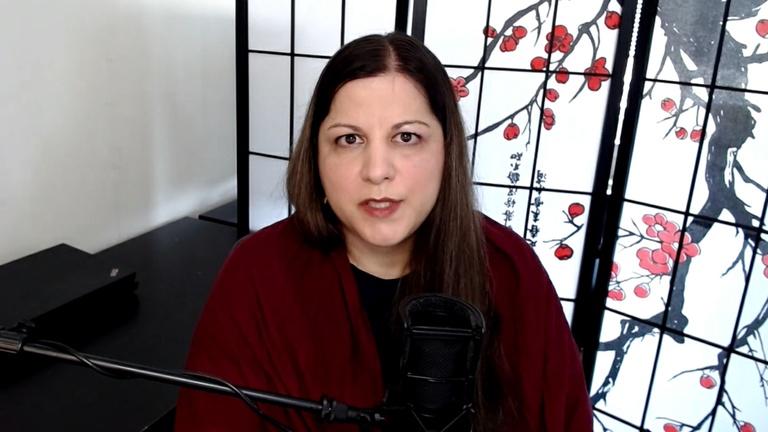 It takes 2 and-a-half days for coronavirus test results now, but it's still too slow to accurately trace infections, according to researchers at Rutgers University.
Firing Line with Margaret Hoover
Firing Line airs Saturdays at 7:30pm and streams live.
October 24: Pete Buttigieg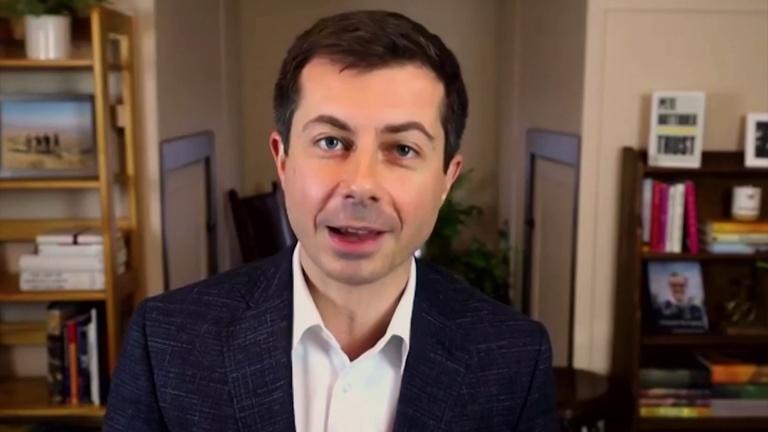 Pete Buttigieg, the former mayor of South Bend, IN who ran for president, discusses the election, his political future and the COVID vaccine. Buttigieg talks about coming out as mayor and his concerns about Amy Coney Barrett on the Supreme Court.
GZERO WORLD with Ian Bremmer
Ian Bremmer shares his perspective on recent global events and interviews the world leaders, experts and newsmakers. Watch Saturdays at 6 p.m. or stream now.
Hotlines and Information
NY State Hotline: 888-364-3065
See New York State coronavirus updates here. Sign up for Governor Cuomo's daily emails here.
COVID Alert NY is a voluntary, anonymous, exposure-notification smartphone app. You will get an alert if you were in close contact with someone who tests positive for COVID-19. Learn more about how it works and download it to your mobile phone.
Nassau County
Text COVID19NC to 888777 to get updates on Coronavirus in Nassau County on your mobile device.
Nassau County Coronavirus Hotline: 516-227-9570
Nassau County COVID-19 information and resources. The site updates its data on cases, deaths, hospitalizations, number of ventilator patients and discharges daily at 5pm.
Suffolk County
Text COVIDSUFFOLK to 67283 to get updates on Coronavirus in Suffolk County on your cell phone.
Call 1-888-364-3065 with questions about travel and symptoms.
Suffolk County COVID-19 information and resources, including daily reports of deaths, cases, and cases by county.
Remote Learning Resources from WNET Education
WLIW21 is the home of a weekday broadcast block starting at 9 a.m. Grades 3K-Grade 2 are served by Let's Learn, NYC!, followed by a NJTV Learning Live lesson for 3rd graders at 10 a.m. and one for 4th graders at 11 a.m.
See the entire WLIW21 and WLIW World broadcast October line-up for grades 2K to Grade 5, along with additional learning materials from WNET Education.
Help keep students learning at home with tools for parents and educators on WNET's Education site. All resources are free and standards-aligned.