WLIW21 and PBS offer regular, in-depth reporting on the coronavirus COVID-19 that addresses the disease, emergency response measures, the economic impact and the safety precautions that are best for your health. Here is the latest from medical professionals and experts, politicians and officials, and journalists who cover coronavirus news. This page will be updated as reporting continues.
Recent COVID-19 News and Numbers
Click for Hotlines and Information Sources for Nassau and Suffolk Counties
On September 7, Governor Cuomo announced that New York State's COVID-19 infection rate has remained below 1 percent for the past 31 days. The number of new cases, percentage of tests that were positive and many other helpful data points are always available at forward.ny.gov.
WLIW21 offers coronavirus coverage updates via email or mobile. Sign up for email alerts here, or text INFORMATION to 30644 for mobile notifications.
MetroFocus Interviews
MetroFocus is on weeknights at 5, 7 and 11 p.m. on broadcast and livestream; listen weeknights on 88.3 WLIW-FM at 11 p.m.
September 9: It's the Start of The School Year and Anxiety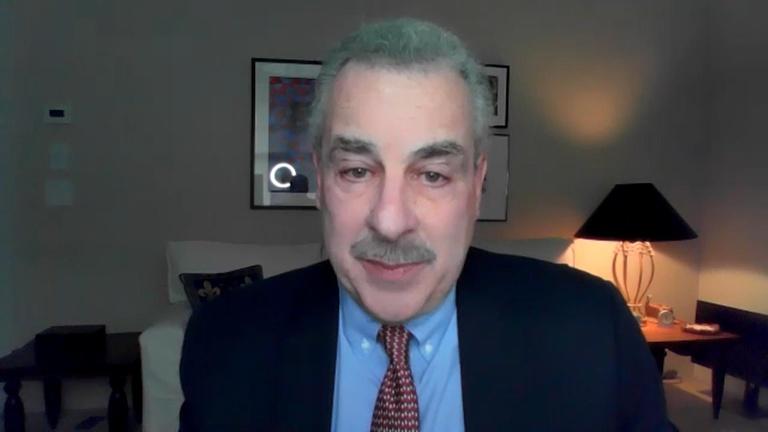 Students at dozens of Long Island schools have returned to classrooms while in NYC school reopenings have been delayed from September 10th to the 21st following concerns that teachers and principals didn't have enough time to prepare for the health, safety and instructional challenges for the unprecedented school year. The Child Mind Institute's Dr. Harold Koplowicz joins us with tips to help parents, children and educators cope with the anxiety as they head back to school, whether it's in person, remotely, or blended.
PBS NewsHour Reports
PBS NewsHour is on weeknights at 6 p.m. and weekends at 6:30 p.m. on broadcast and livestream. Listen to half-hour broadcasts on 88.3 WPPB weeknights at 6 p.m.
September 10: Did Trump Lull U.S. into 'False Sense of Security' on Virus?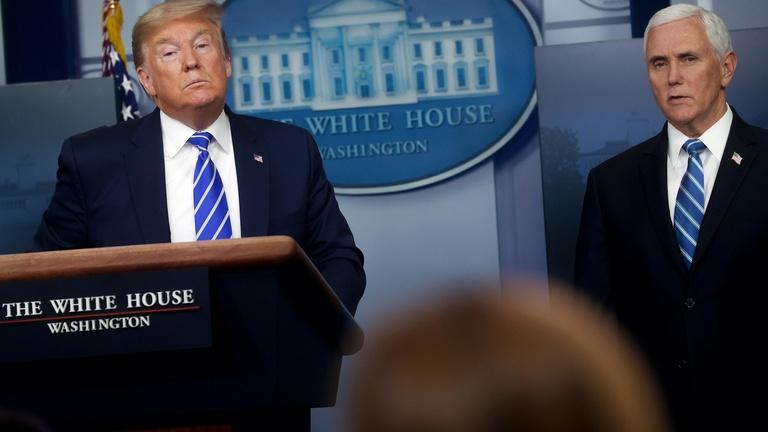 While the political fallout from President Trump's coronavirus comments to Bob Woodward continues, what about the public health repercussions? Would America have fared better if Trump had treated the virus more seriously from the beginning? Ed Yong of The Atlantic, who has reported extensively on America's pandemic response, joins William Brangham to discuss.
September 10: Could the Pandemic Change Addiction Medicine for the Better?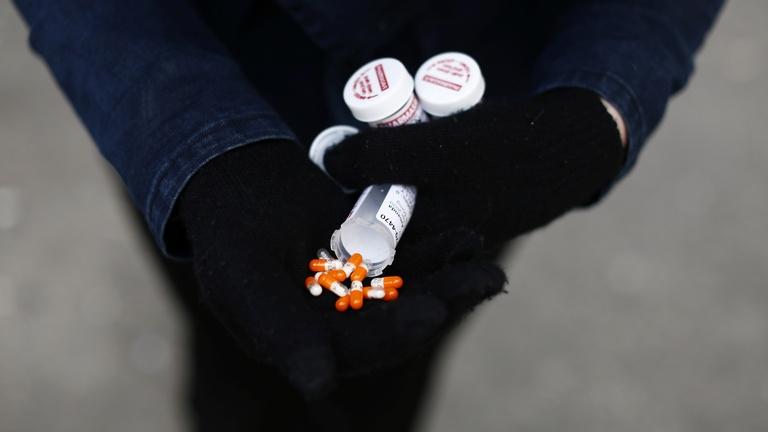 For many Americans facing addiction, the pandemic has made life significantly harder. Across the country, overdoses have soared, with more than 40 states reporting increases in opioid-related mortality. But the coronavirus is also changing how addiction medicine can be provided, and some experts are saying that could be a silver lining in a devastating public health crisis.
September 9: Economic Factors Put People of Color at Greater Virus Risk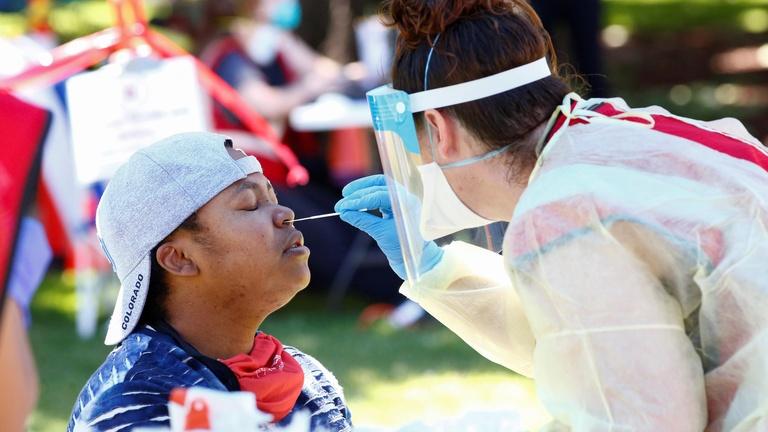 Black and Latino Americans are suffering disproportionately from the novel coronavirus pandemic — both in terms of health and economic harm. These groups are three times as likely to contract the virus as white Americans and nearly twice as likely to die from it. Meanwhile, people of color are feeling the recession keenly, with many reporting job or income loss.
September 9: Trump Says He Misled Public on Virus Danger to Avoid 'Panic'


A new political firestorm has engulfed the White House — this time over what President Trump knew about the pandemic vs. what he said publicly on the topic. The Washington Post's Bob Woodward reports Trump privately acknowledged the seriousness of the virus in early February in recorded phone calls and later told Woodward that he was intentionally downplaying it to Americans.
September 8: Why Fauci Thinks a Vaccine by November is 'Unlikely'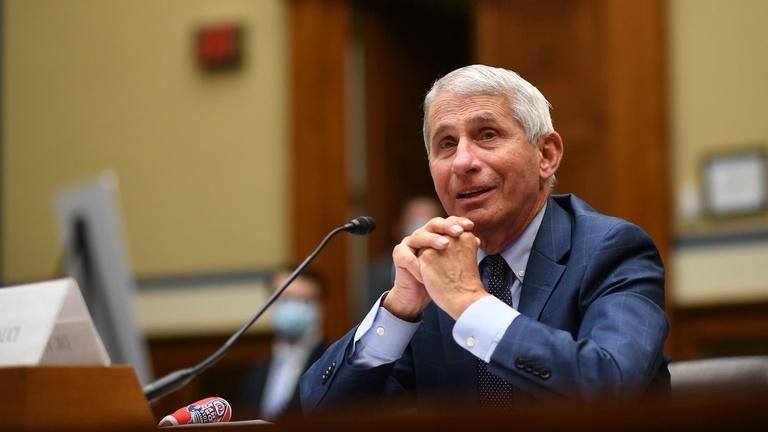 Millions of children returned to school Tuesday, many of them through virtual learning. At the same time, some colleges and universities are struggling with the consequences of reopening their campuses. And concerns over public trust in a potential coronavirus vaccine prompted a safety pledge from chief executives of nine drug companies. Dr. Anthony Fauci of the NIH joins Judy Woodruff to discuss.
September 8: How U.S. Can Get Coronavirus Testing Where it Needs to Be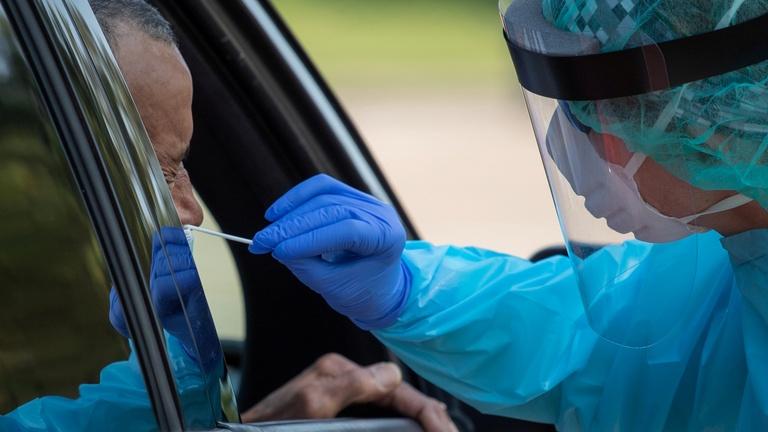 As summer comes to a close, the United States is averaging about 830 coronavirus deaths per day, along with tens of thousands of new cases. Although testing for the virus has improved, problems with access and obtaining expedient results persist. But Dr. Atul Gawande of Brigham and Women's Hospital has a plan for how testing can be improved. He joins Amna Nawaz to discuss.
September 7: Tamara Keith and Amy Walter on Vaccine Politics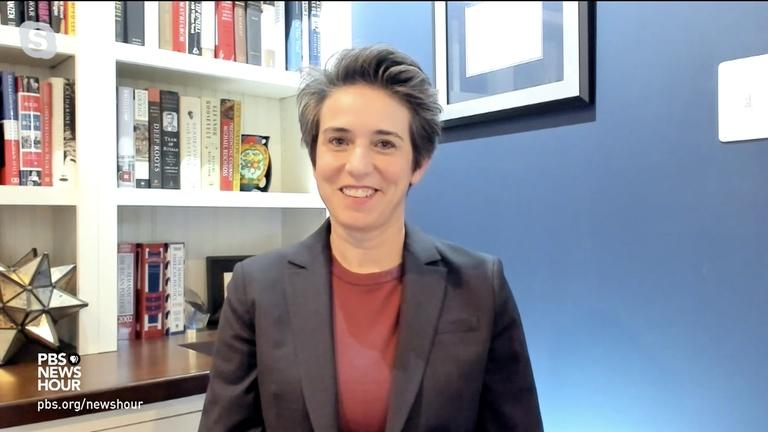 NPR's Tamara Keith and Amy Walter of the Cook Political Report join Amna Nawaz to discuss the latest political news, including campaign messaging from President Trump and Democratic presidential nominee Joe Biden around the pandemic and the economy, whether Black voters could make the difference in key Midwestern states and the significance of voters casting ballots early by mail.
September 6: How Gleaning is Feeding People During the Pandemic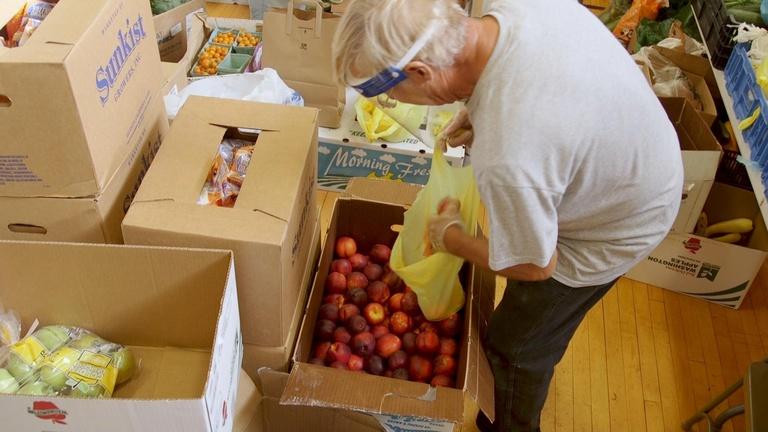 Food insecurity in the United States skyrocketed when the COVID-19 pandemic began, leaving emergency food distributors scrambling to provide enough to those in need. To help fill the gap, organizations around the country have doubled down on the age-old practice of gleaning: getting excess crops from farms to those in need.
September 5: The Show Goes on as States Ease Restrictions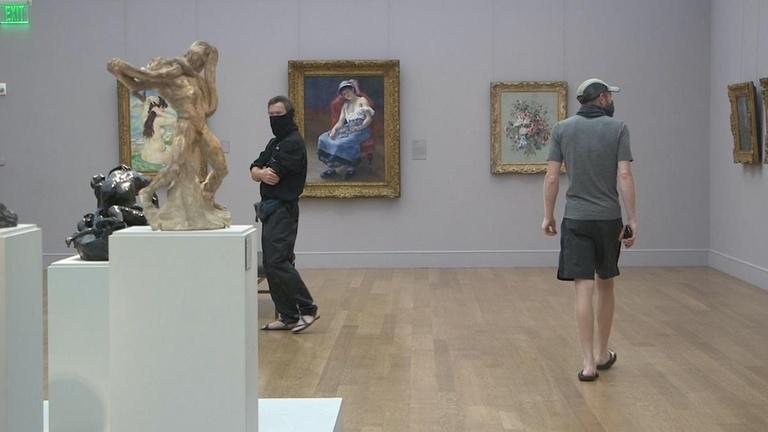 For almost six months, the art world has been at a standstill as museums, galleries, and theaters have all been closed due to the COVID-19 pandemic. But as some states begin to lift restrictions, the arts have also slowly started to return. In the Berkshire Hills of Massachusetts, both art museums and live theater have started to make a comeback—with limitations.
Amanpour and Company
Amanpour and Company is on Monday – Saturday at 12 a.m.; repeats at 5 a.m. and 3 p.m. Watch broadcast or livestream.
September 11: The Case for Universal Healthcare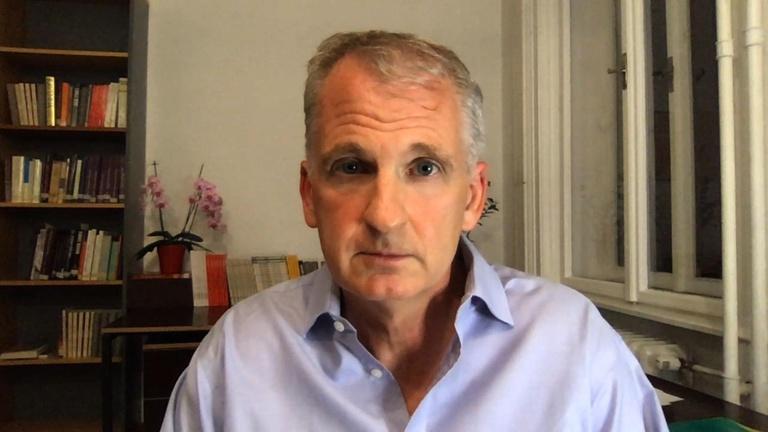 Coronavirus has killed 64 times more Americans than were lost on 9/11, and the pandemic is casting a particularly harsh light on America's healthcare system. Indeed, its dysfunctions nearly cost historian Timothy Snyder his life. His new book takes the reader through his near-death experience and makes the case the universal healthcare is in fact key to American freedom.
NJTV News
See the NJTV News Coronavirus hub for coverage of the disease and its impact on New Jersey.
September 11: COVID-19 Spread a Bigger Challenge as Schools Reopen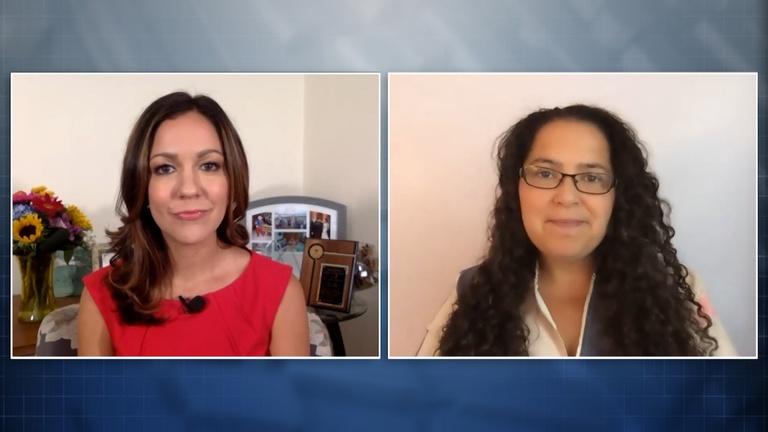 According to the Department of Health, New Jersey's population of 19 to 24 year olds now has the highest percent positivity in the state.
September 11: Poor Air Quality Pushed Many School Districts Remote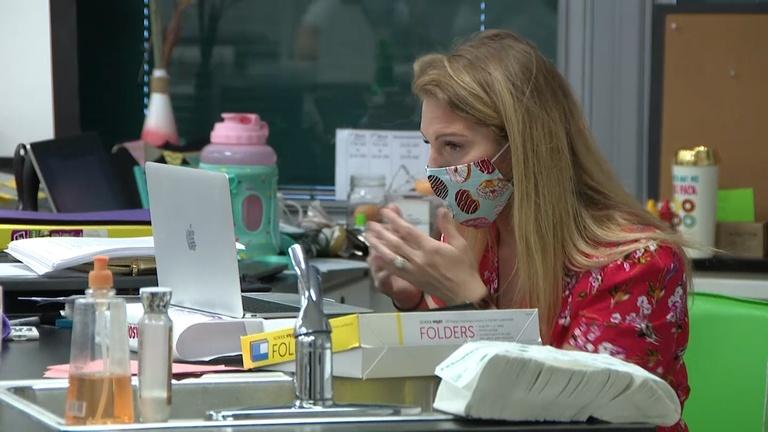 Many of the state's school buildings are close to 100 years old and don't have updated ventilation systems. It's a major factor in the spread of a virus like COVID-19, and it led many districts to opt for remote learning plans. The Work Environment Council says the CDC hasn't stressed the risk of the tiny droplets that can escape even when someone is wearing a mask.
September 9: Could Airlines Require Negative COVID-19 Tests to Fly?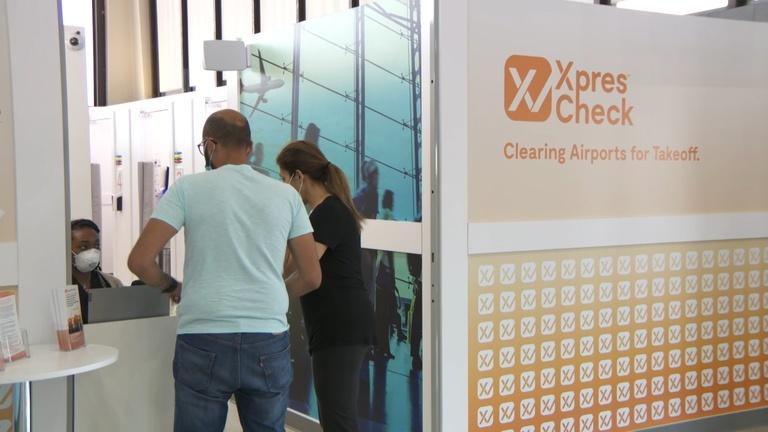 Air travelers can now get COVID-19 tests at Newark Airport, but an analyst predicts those tests could become mandatory. In order to make people feel safe enough to start flying again, the pandemic-shocked airline industry could require passengers in the future to present proof of a negative COVID-19 test or vaccination, when one becomes available, to even get on the plane.
September 8: Restaurants Fear Change in Weather with Current Restrictions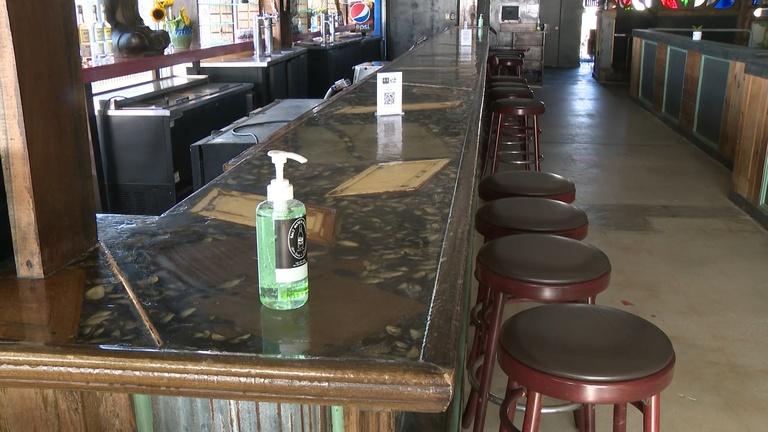 Labor Day weekend was a success for Porta in Asbury Park. But restaurant spokesperson Dallas Hlatky says once outdoor dining becomes limited by the weather, 25% capacity for indoor dining isn't going to cut it. She's calling on local municipalities to give permits for heaters and tents now so they can prepare.
September 7: Workers Demand Governor Enforce COVID-19 Safety Standards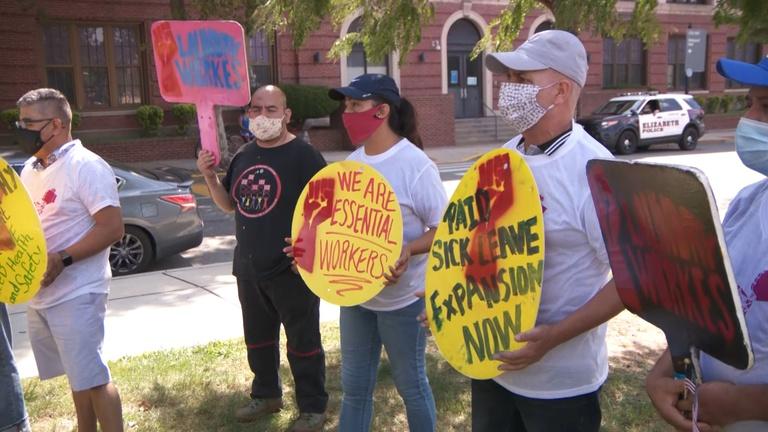 Some New Jersey workers marched in Elizabeth on Labor Day to demand that Gov. Phil Murphy enact and enforce safety standards to protect them against COVID-19 in the private workplace. Many spoke of being forced to choose between their jobs and their health. A new report shows low-income workers have seen their inflation-adjusted wages rise just 7% over the past 40 years.
September 7: State Issues Guidance for COVID Outbreaks as School Starts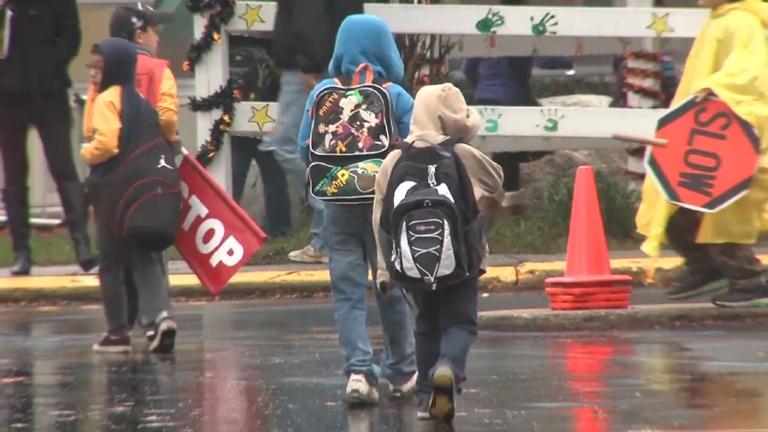 As the new school year starts across the state, the Department of Health issued guidance for handling a COVID-19 outbreak. Local departments of health will work directly with districts to investigate each outbreak and determine if and when a school should shut down. But will schools be held liable if a student or family member gets sick or dies?
GZERO World with Ian Bremmer
Ian Bremmer, a renowned political scientist, entrepreneur and bestselling author, shares his perspective on recent global events and interviews the world leaders, experts and newsmakers. Watch Saturdays at 6 p.m. or stream now.
September 13: College in the COVID Age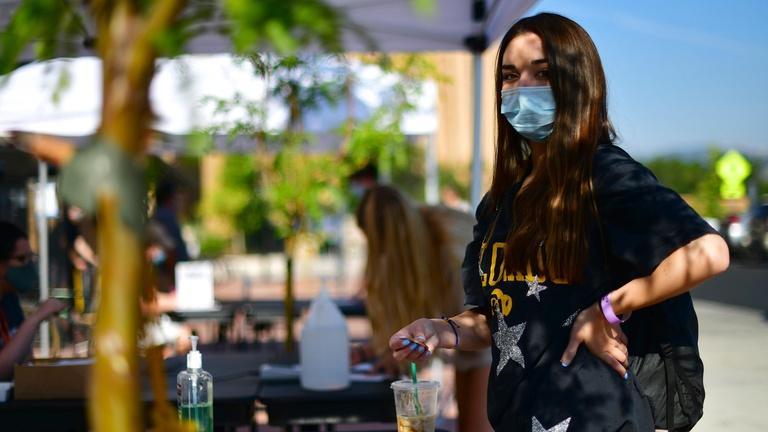 From UNC to Notre Dame, many universities have already tried to open in person this fall, only to close days later due to Covid outbreaks. How will higher education actually work during a pandemic? We put that question to Stanford's president.
Hotlines and Information
NY State Hotline: 888-364-3065
See New York State coronavirus updates here. Sign up for Governor Cuomo's daily emails here.
Covid19.NYC is an independent website offering public health information to New Yorkers, aimed at centralizing and aggregating info from a range of medical authorities. All information is sourced from WHO, CDC, NYS Department of Health and NYC Department of Health websites and guidelines.
Nassau County
Text COVID19NC to 888777 to get updates on Coronavirus in Nassau County on your mobile device.
Nassau County Coronavirus Hotline: 516-227-9570
Nassau County COVID-19 information and resources. The site updates its data on cases, deaths, hospitalizations, number of ventilator patients and discharges daily at 5pm.
Suffolk County
Text COVIDSUFFOLK to 67283 to get updates on Coronavirus in Suffolk County on your cell phone.
Call 1-888-364-3065 with questions about travel and symptoms.
Suffolk County COVID-19 information and resources, including daily reports of deaths, cases, and cases by county.
Remote Learning Resources from WNET Education
WLIW21 is the home of a broadcast block starting Tuesday, September 8 at 9 a.m. Grades 3K-Grade 2 are served by Let's Learn, NYC!, followed by a NJTV Learning Live lesson for 3rd graders at 10 a.m. and one for 4th graders at 11 a.m. Learn more about the broadcast lineup on WLIW21.
Help keep students learning at home with tools for parents and educators on WNET's Education site. All resources are free and standards-aligned.