WLIW21 and PBS offer regular, in-depth reporting on the coronavirus pandemic's COVID-19 cases and the vaccine rollout and distribution, as well as repercussions on employment, social services, the economy and politics. Here is the most recent information from infectious disease doctors and medical professionals, government officials, and journalists who cover news about COVID-19 and its impacts. This page will be updated as reporting continues.
Recent COVID News and Numbers
Click for National, State, and County Hotlines and Resources
See COVID-19 Vaccine questions and direct links to official New York, New Jersey and Connecticut sites with the most up-to-date information. On Tuesday, April 13, the Federal Drug Administration (FDA) and Centers for Disease Control (CDC) recommended a pause in the use of Johnson & Johnson vaccine out of an abundance of caution. New York State will honor J&J appointments today and administer the first Pfizer does instead. As of April 12, 6.8m+ doses of the J&J vaccine have been administered in the U.S. The CDC and FDA are reviewing data involving six reported U.S. cases of a rare and severe type of blood clot in individuals after receiving the vaccine. An audio press conference on April 13 at 10 a.m. is open to the public on the FDA YouTube channel.
Governor Andrew Cuomo announced on April 12 that New York State will provide a new allotment of 35,000 vaccines for the college student population at SUNY schools and private colleges, to be distributed at the state-run distribution sites at Suffolk County Community College and SUNY Old Westbury on Long Island.
GZERO WORLD with Ian Bremmer
Airs Saturdays at 6 p.m. You can also stream live at wliw.org/live.
April 9: Vaccine Nationalism Could Prolong the Pandemic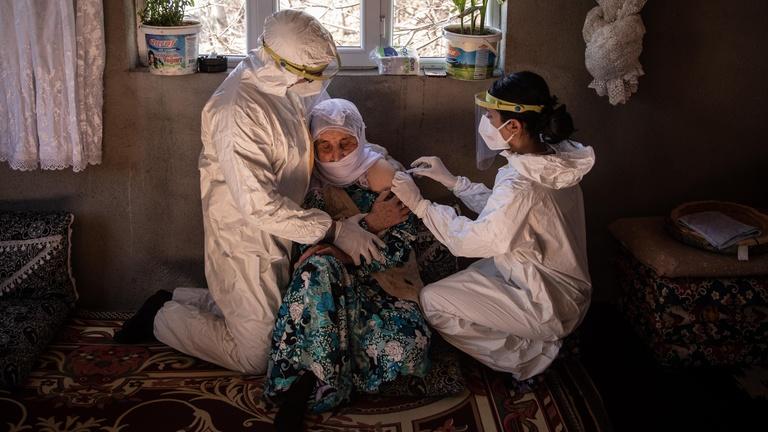 Vaccine nationalism, where countries prioritize their own citizens before the rest of the world, has been effective for rich nations like the US. But leaving behind so much of the world isn't just a humanitarian issue. It could prolong the pandemic. Dr. Soumya Swaminathan, Chief Scientist of the White House, joins the program to discuss.
PBS NewsHour Reports
PBS NewsHour is broadcast weeknights at 7 p.m. and weekends at 6 p.m. and streams live. Listen to half-hour broadcasts on 88.3 WLIW-FM weeknights at 6 p.m.
April 15: Can Universal Health Care Save Lives During a Pandemic? 


More than 30 million Americans have gone without health insurance in the last year. Other high-income nations cover their entire populations for a lot less money than the U.S. already spends. But does a universal health care system help save lives in a pandemic? For answers, William Brangham looks to our northern neighbor Canada and its single-payer system.
April 15: News Wrap: Half of U.S. Adults Got At Least One COVID Shot


In our news wrap Thursday, the CDC reported nearly half of all American adults have now had at least one dose of a COVID-19 vaccine, and about 30 percent are fully vaccinated. Meanwhile, India recorded a staggering 200,000 new infections today, forcing lockdowns in New Delhi and Mumbai.
April 13: Johnson & Johnson Vaccine Halted Across the U.S.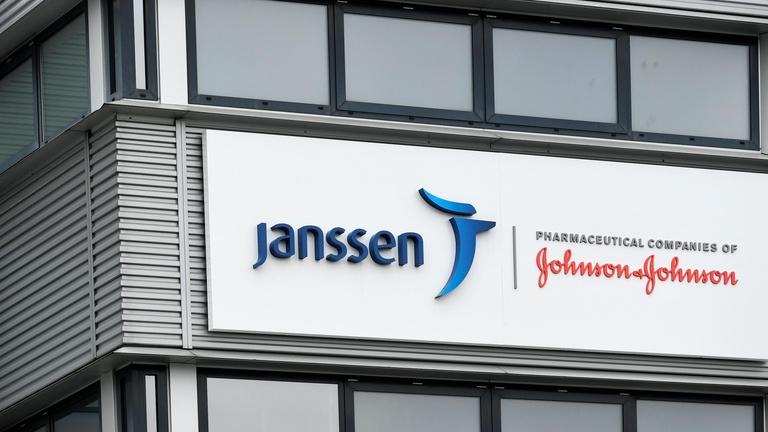 COVID vaccination centers have begun suspending the use of the Johnson and Johnson vaccine after federal health officials recommended the move. The CDC and the FDA say they are reviewing extremely rare and severe blood clots in six women, out of nearly 7 million people who have received the vaccine in the U.S. Dr. Anne Schuchat, principal deputy director of the CDC, joins Judy Woodruff to discuss.
April 12: News Wrap: 28 Percent of U.S. Population Fully Vaccinated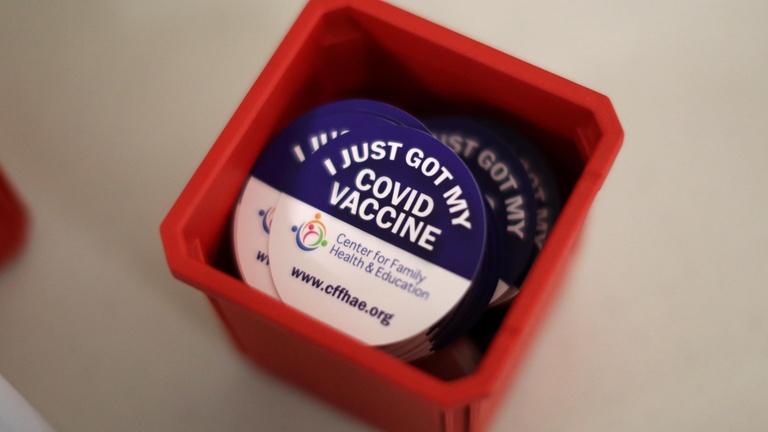 In our news wrap Monday, new numbers show 28 percent of the U.S. population is now fully vaccinated for COVID-19. Yet infections are rising again – with Michigan leading states.
April 10: A Moral Case for Global Vaccine Equity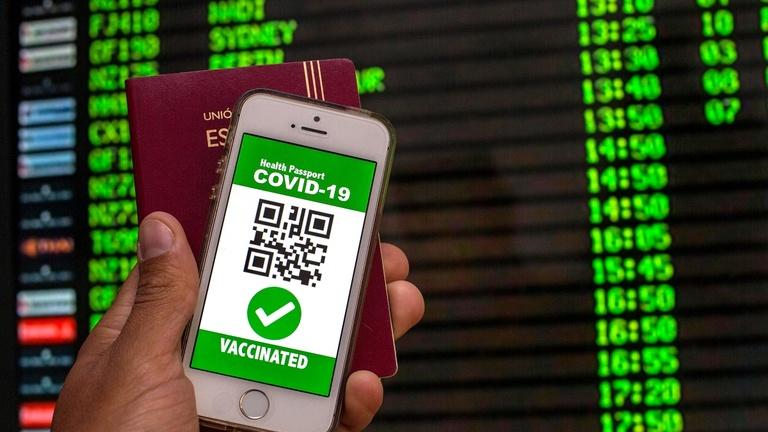 As vaccines continue to roll out globally, wealthier nations have been inoculating their populations at much higher rate than the global South, sparking the debate over "vaccine passports." Northwestern University professor Steven Thrasher, instead, argues in favor of focusing on greater vaccine equity. He joins Hari Sreenivasan to discuss.
Amanpour and Company
Amanpour and Company airs Monday – Friday at 11 p.m.; repeats at 4 p.m. Watch broadcast or livestream.
April 12: Former UK PM Gordon Brown on Vaccines, Prince Philip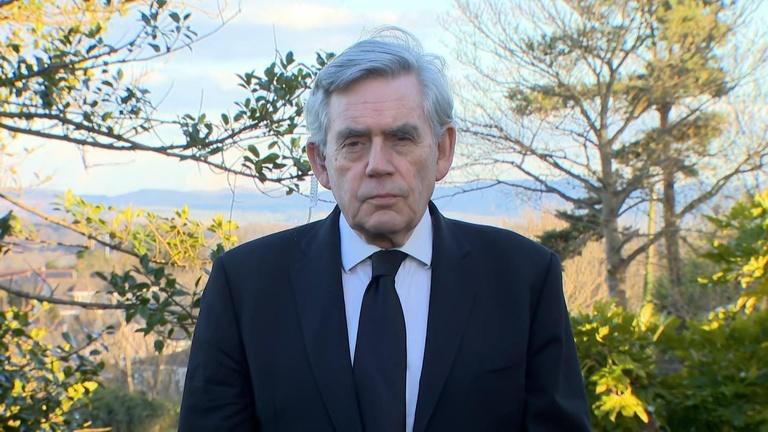 While countries like the UK and the U.S. are moving quickly towards vaccine-backed herd immunity, too many other countries are nowhere near this goal. Former Prime Minister Gordon Brown joins the program to discuss global mass vaccination — which he believes must receive highest priority — as well as the life and death of Prince Philip.
MetroFocus Interviews
MetroFocus airs weeknights at 6 p.m. (see schedule for late-night and weekends) and livestreams; listen weeknights on 88.3 WLIW-FM at 11 p.m..
April 7: Doctor on Call: Answering Your Questions About the COVID Vaccines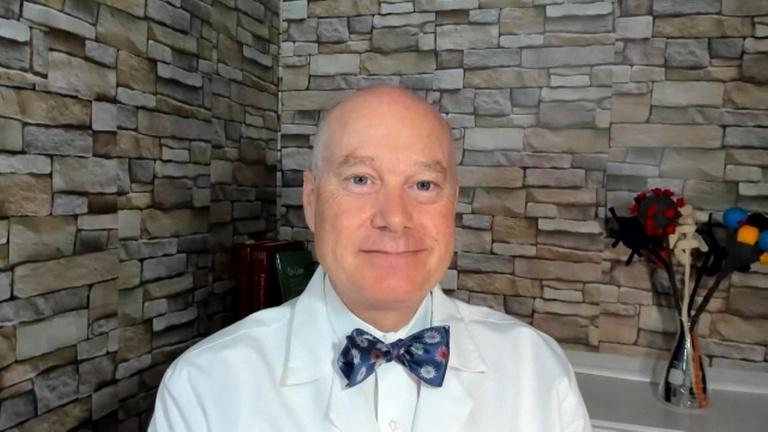 Governor Cuomo says one in three New York State residents has received at least one dose of a COVID-19 vaccine. Now, every New Yorker age 16 and older is able to get vaccinated. But worries persist as the region battles the spread of more contagious variants, and a third wave in the pandemic. New York and New Jersey, as well as Connecticut, all have some of the highest infection rates in the country. So, where are we in the race between getting more people vaccinated and a third wave? How long does vaccine protection last? Can the vaccine offer relief to COVID long haulers? And when can we expect to reach herd immunity? Dr. Daniel Griffin, an infectious disease specialist at Columbia University and the Chief of the Division of Infectious Disease at Prohealth New York answers many of the most commonly asked questions about the vaccine.
NJ Spotlight News with Briana Vannozzi
NJ Spotlight News provides daily reporting on the coronavirus in New Jersey, as well as newsletters.
April 16: How Close Are We to a COVID-19 Vaccine for Adolescents?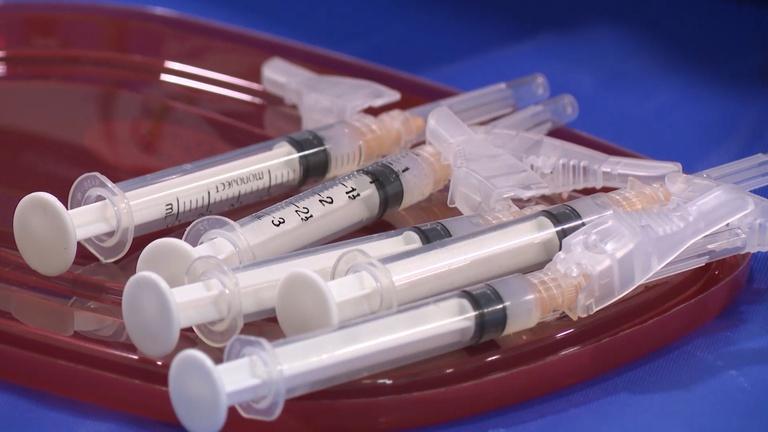 With vaccinations of minors being a crucial part of reaching herd immunity, many parents are eager to know when they can get their children COVID-19 shots.
April 16: New Rapid Test Measures if COVID-19 Vaccinations Are Working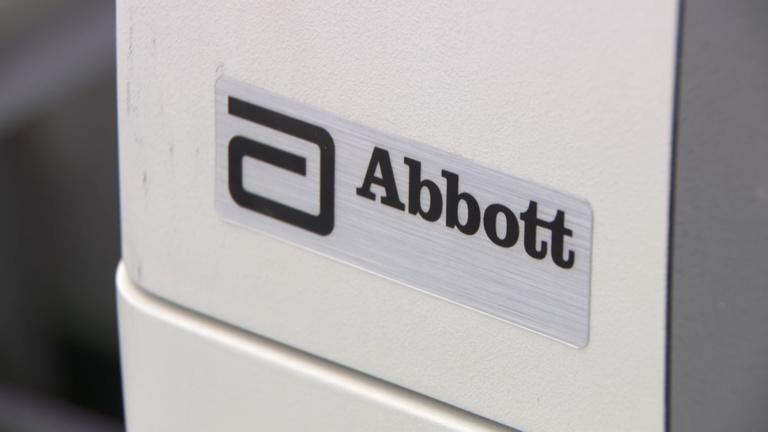 A new test designed by Abbott Labs measures whether your COVID-19 shot created antibodies to the virus. The so-called Quant test is highly accurate, but health experts worry people might think vaccines aren't effective if they get a false negative.
April 15: Medical Center First to NJ to Offer Vaccine Immunity Test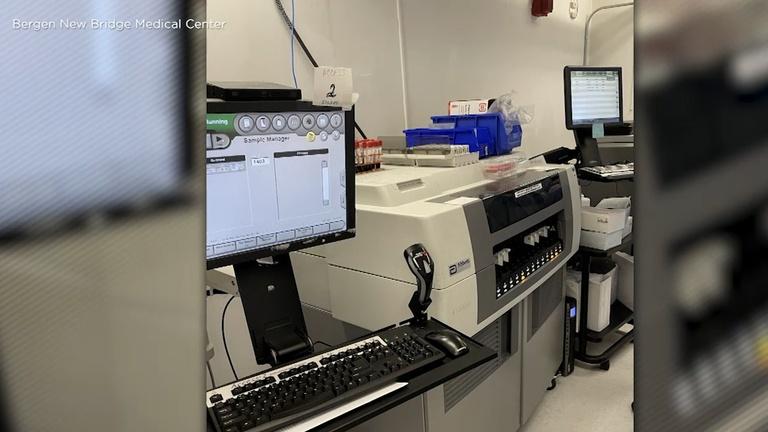 Bergen New Bridge Medical Center in Paramus is now offering the first vaccine immunity response test in the state. It checks to see that you developed antibodies protecting you from the virus. It works similarly to a regular antibody test, but can detect those stimulated by vaccines. Results take about 3 hours and people should wait at least 15 days after they were fully immunized to get tested.
April 15: NJ Lab's New Test Can Rapidly Identify Coronavirus Variants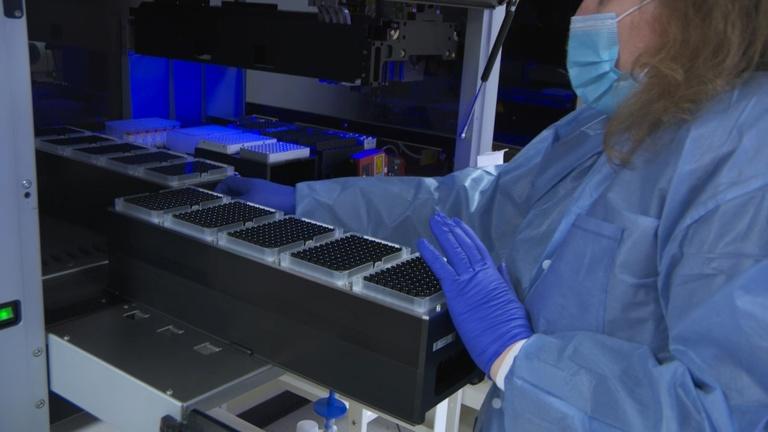 A new test for infectious strains of COVID-19 can get results within just four hours at Atlantic Consolidated Health. That's critically important, as health officials try to track the spread of mutated virus variants across NJ and medical researchers work to adapt COVID-19 vaccines to the new mutations.
April 13: NJ Pauses Use of J&J Vaccine Following Federal Guidance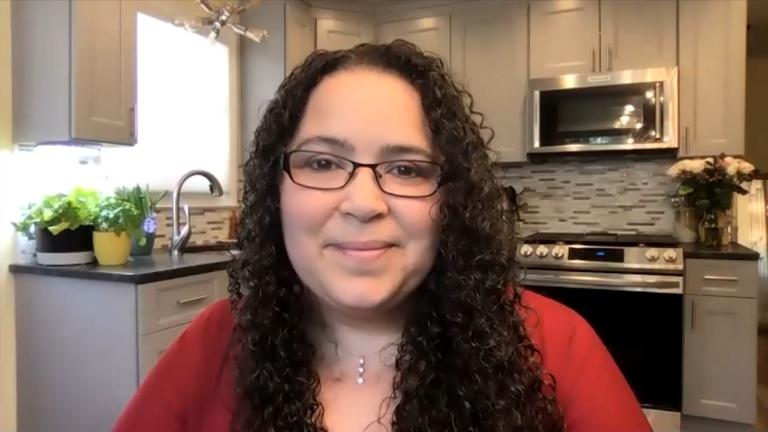 NJ is halting use of Johnson & Johnson's one-shot vaccine at sites across the state. The decision comes after the Centers for Disease Control and Prevention and the Food and Drug Administration recommended a "pause" in administration of the vaccine "out of an abundance of caution" while they investigate six cases of women who developed rare but severe blood clots after receiving the vaccine.
April 13: AC Mega-Site to Vaccinate 25,000 Casino Workers By Summer


Staff scrambled to postpone or reschedule 200 appointments for the now-suspended Johnson & Johnson shots at Atlantic City's COVID-19 vaccination mega-site. The setback put a temporary dent in concerted efforts to vaccinate 25,000 casino workers in the city by Memorial Day.
April 12: Why is Vaccine Equity Still Lagging in New Jersey?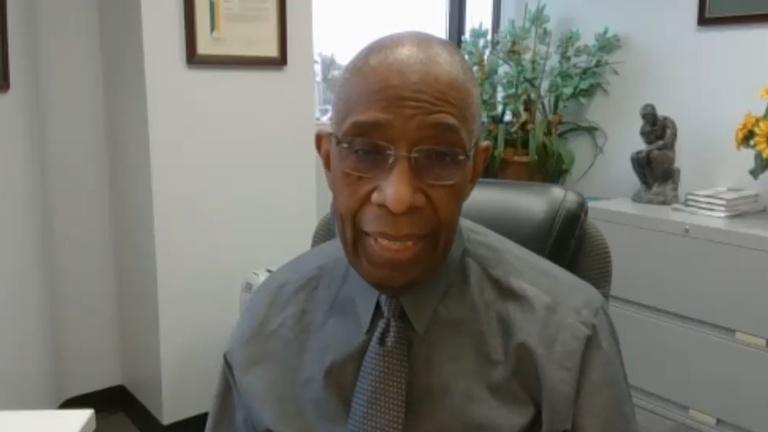 Racial gaps persist in the effort to put more shots in the arms of Black and brown residents. The needle hasn't moved much with just 15% of all doses going to Hispanic or Black individuals. Anchor Briana Vannozzi takes a deeper look at the barriers with Dr. Robert Johnson, the dean of the Rutgers New Jersey Medical School.
April 9: Vaccination Vans on Boardwalk Proposed for NJ Shore Towns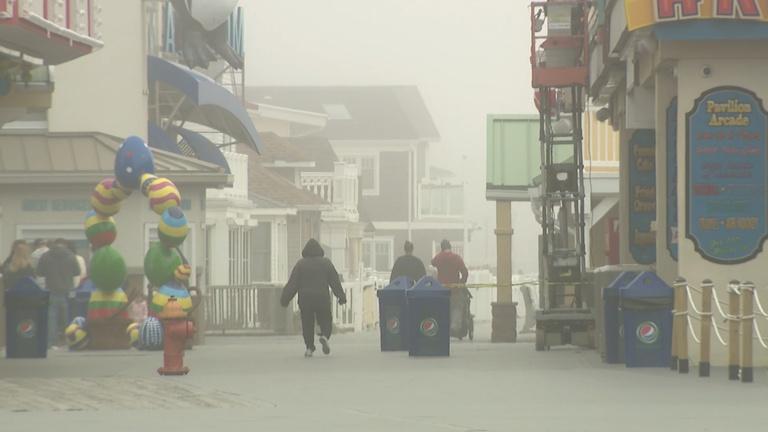 Would offering free COVID tests and shots from vans parked on the boardwalk draw more tourists to go down the Jersey Shore this summer season? A GOP assemblyman thinks it just might and he's sponsored a measure urging NJ's Department of Health to schedule visits for vaccination vans at towns along NJ's oceanfront this summer as a way to help businesses recover from last season's pandemic lockdown.
Hotlines and Information
National: Centers for Disease Control and Prevention (CDC)
The CDC's Coronavirus Disease (COVID-19) page includes links to national case reporting, symptom information, advisories by health condition and occupation, and more.
For those who are fully vaccinated, the CDC offers guidelines of behavior and safety precautions.
New York State
NY State Hotline: 888-364-3065
For all New York State updates and announcements from Governor Andrew Cuomo, see the state COVID site.
The Excelsior Pass is a free and voluntary mobile app platform for businesses and individuals that can be used to easily access secure proof of a recent negative COVID test or vaccination.
COVID-19 Testing
As of April 1, there will be 25 more low-cost, rapid testing locations for COVID-19, made possible by a public-private partnership in New York. Testing providers in the network must make rapid tests available for no more than $30, provide participants with their results within 30 minutes, offer a way for people to schedule in advance and report the results to the state. Find a test site and make an appointment.
Vaccine Distribution
The state documents its vaccination distribution through a vaccine tracker that includes first and second doses given.
In New York State, all government-run vaccination centers require an advance appointment. Make one via the 'Am I Eligible' website or call the state's COVID-19 Vaccination Hotline 1-833-697-4829.
See the groups that are now eligible for the vaccine in New York.
See the state site for community vaccination site information and foreign language documents.
Long Island's mass vaccination sites include:
SUNY Old Westbury
Clark Center – Gate C
Store Hill Road and Cherry Road
Old Westbury NY 11568
SCCC Brentwood
Suffolk County Community College
Suffolk Federal Credit Union Arena
1001 Crooked Hill Road
Brentwood, NY 11717
Southampton
SUNY Stony Brook Southampton Campus
70 Tuckahoe Road
Southampton, NY 11968
COVID Alert NY is a voluntary, anonymous, exposure-notification smartphone app. You will get an alert if you were in close contact with someone who tests positive for COVID-19. Learn more about how it works and download it to your mobile phone.
Nassau County
Text COVID19NC to 888777 to get updates on Coronavirus in Nassau County on your mobile device.
Nassau County Coronavirus Hotline: 516-227-9570
Nassau County COVID-19 information and resources. The site updates its data on cases, deaths, hospitalizations, number of ventilator patients and discharges daily at 5pm.
Nassau County maintains a map with number of cases by community.
Vaccine Appointments in Nassau
The Nassau County vaccine appointment website offers ways to schedule appointments for specific sites or distributors, including Nassau Coliseum. Go to: www.nassaucountyny.gov/vaccine
Nassau County vaccine information.
Nassau County residents can also use the New York State site to find a vaccine appointment. Go to 'Am I Eligible' website or call the state's COVID-19 Vaccination Hotline 1-833-697-4829.
Eligible veterans can call 516-572-6565 to schedule a vaccine appointment in Nassau County.
Suffolk County
Text COVIDSUFFOLK to 67283 to get updates on Coronavirus in Suffolk County on your cell phone.
Call 1-888-364-3065 with questions about travel and symptoms.
Suffolk County COVID-19 information and resources, including daily reports of deaths, cases, and cases by county.
Vaccine Appointments in Suffolk
The Suffolk County vaccine appointment website offers ways to schedule appointments for specific sites or distributors. Go to: www.suffolkcountyny.gov/vaccine
Suffolk County residents can also use the New York State site to find a vaccine appointment. Go to 'Am I Eligible' website or call the state's COVID-19 Vaccination Hotline 1-833-697-4829.
Remote Learning Resources from WNET Education
WLIW21 is the home of a weekday broadcast block starting at 8 a.m. Grades 3K-Grade 2 are served by Let's Learn!, followed by a NJTV Learning Live lesson for 3rd graders at 10 a.m., 4th graders at 11 a.m., and 5th graders at 12 p.m.
Broadcast schedules on WLIW21, WLIW World and PBS Kids were developed to help schools and districts bridge the digital divide and provide equitable access to learning for all students at home, regardless of access to the internet or computers.
Help keep students learning at home with tools for parents and educators on WNET's Education site. All resources are free and standards-aligned.